A recent survey conducted by QSR revealed that KFC and Taco Bell have the quickest drive-thru service on average, whereas Arby's and McDonald's are the most accurate in fulfilling orders.
Fast-food chains in this country are cranking out orders at lightning speeds. Some of the drive-thrus with the fastest service in the United States include Taco Bell and KFC, but other restaurants are just as speedy with their services. The food magazine QSR recently released a comprehensive report of which spots had the fastest times for their drive-thru windows.
KFC was at the top of the QSR list, with the quickest average time of 303 seconds or a little over five minutes. Taco Bell was right behind KFC with an average of 318 seconds, just 15 seconds longer than the list's winner. Dunkin' Donuts, Carl's Jr, Arby's, and Burger King followed Taco Bell with times under 400 seconds, ranging from six to six-and-a-half minutes.
McDonald's was the first fast-food chain entry on the QSR survey to have an average of over 400 seconds, clocking in at 411 seconds. Wendy's followed with an average of 431 seconds. In last place with the most extended wait for drive-thru service is Chick-Fil-A, with a total average of eight-and-a-half minutes.
Though Chick-Fil-A came in last place in terms of speediness, it's not the only factor in QSR's drive-thru reliability test. In customer satisfaction, Chick-Fil-A's drive-thru service speed garnered a 93% rating, only following Arby's 96% approval rating. Though Chick-Fil-A's service was generally slower than its competitors, the fast-food chain's reliability and customer service were more suitable.
Another factor that complicates the speediness report is how many cars, on average, are in a specific fast-food chain's drive-thru line. Chick-Fil-A's eight-minute wait-time average has a lot to do with the number of vehicles lining up at the drive-thru window. For Chick-Fil-A locations nationwide, their windows experience the longest lines daily, with 4.74 cars per visit.
Though Arby's has a quicker service time than Chick-Fil-A, it's primarily due to the minimal crowding of its drive-thru lines. An Arby's drive-thru queue only has an average of 1.98, which significantly speeds up the amount of time waiting for one's order. If you do the math, Chick-Fil-A has a quicker drive-thru time per car than Arby's, showcasing that while the former chain has busier lines than the latter, it still provides efficient service despite the congestion.
The QSR list also included accuracy in determining the efficiency rating of the surveyed fast-food enterprises. Arby's and McDonald's held the highest accuracy percentage for orders, with 89% of correct orders completed. Burger King, Carl's Jr, and Hardees follow close behind in the 87% to 85% range. Unfortunately, Wendy's has the lowest accuracy rating at 79%, which is a 10% difference from the first-place entry.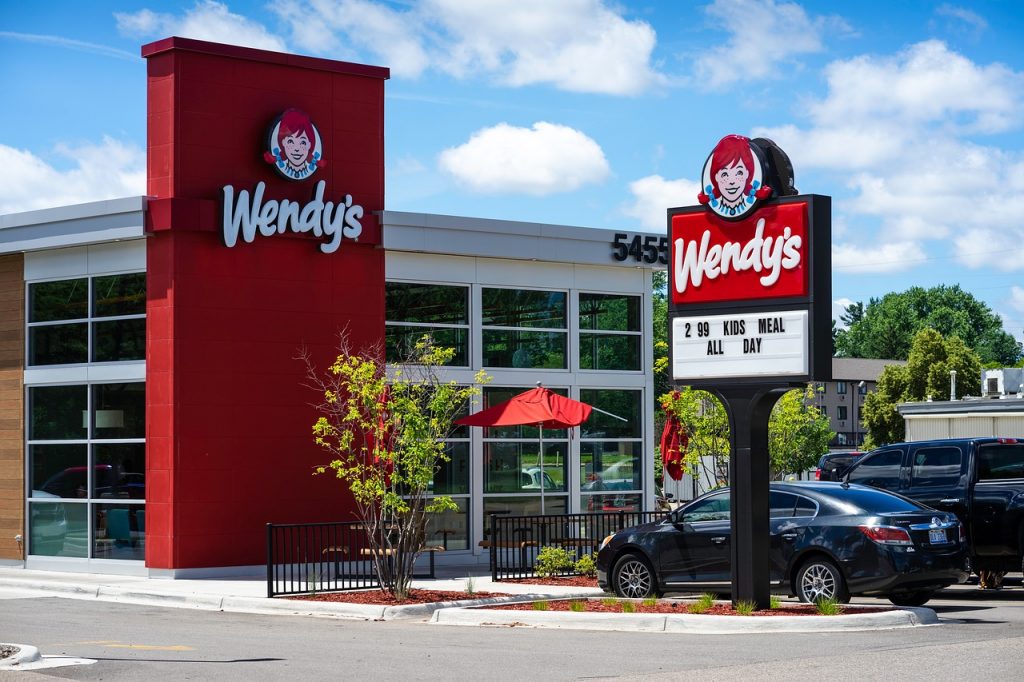 Matt Abercrombie, Chick-fil-A's senior director of service and hospitality, added another factor to drive-thru efficacy that the quantitative QSR list didn't incorporate. Abercrombie stated that drive-thru attendees don't want to feel rushed during their ordering process. Pressuring the guests to move quickly could change a customer's opinion about the service, negatively affecting a fast-food chain's reputation and drive-thru favorability.
Though QSR incorporated multiple components to examine a drive-thru's speediness and accuracy, it misses a couple of qualitative factors that would better assess a restaurant's efficiency.
---