For the first time in 4 years, Chick-Fil-A is adding a milkshake flavor to its menu called Autumn Spice.
Reputable fast-food chains have been consistently experimenting this year. Though a considerable emphasis is on plant-based protein and constructing vegan menus, some restaurants are revitalizing old American classics instead. Chick-Fil-A recently added a new milkshake flavor that's perfect for fall.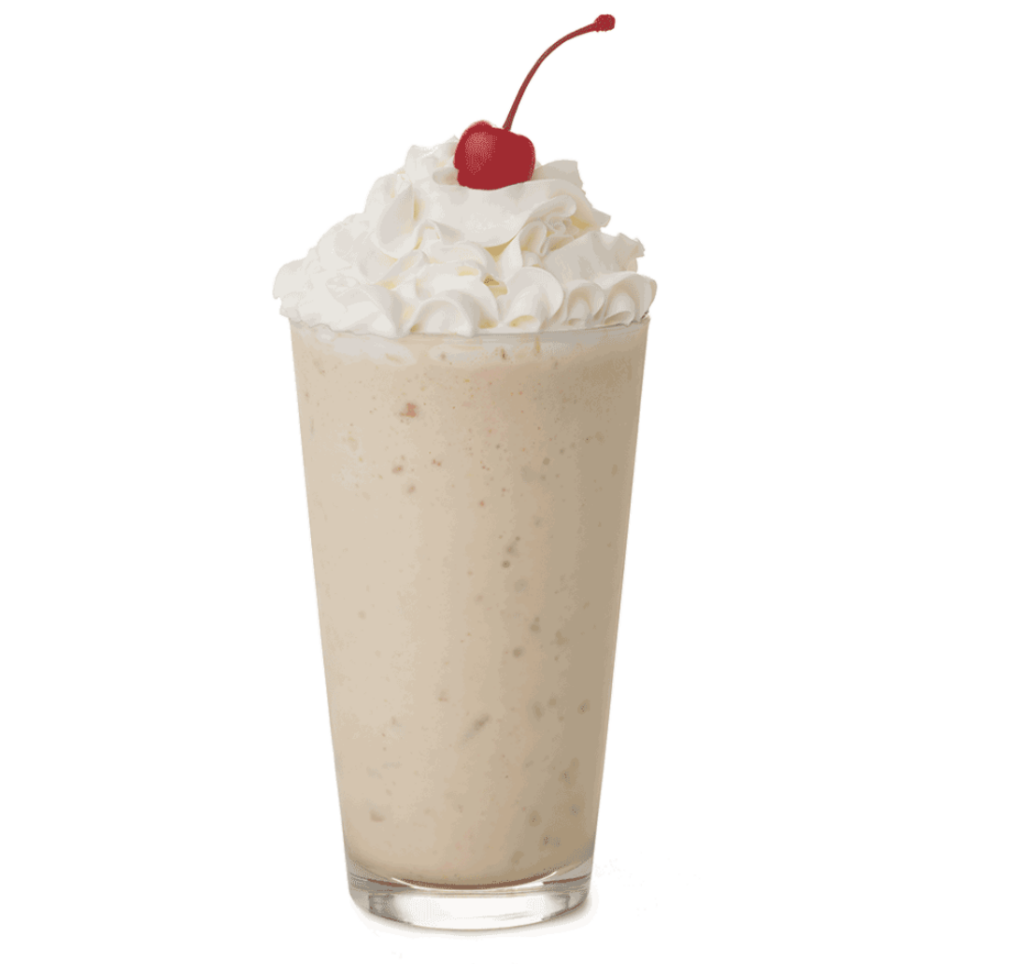 The newest milkshake flavor, Autumn Spice, was tested in a Salt Lake City location in October 2021. Due to overwhelmingly positive reviews, the fast-food chicken chain decided to add the drink to menus nationwide to be enjoyed by a wider audience. The Autumn Spice milkshake was released last week but will only be available for a limited time through November.
Many fast-food brands are attempting to capitalize on the pumpkin spice craze largely influenced by Starbucks' fall drinks. Now, every restaurant chain has its own version of an autumnal treat, and Chick-Fil-A's milkshake addition is the most recent to utilize those flavors. The Autumn Spice drink combines "warm fall flavors like cinnamon" with a sugar cookie topping, a slight departure from pumpkin spice toward fall harvest dessert flavors.
The Autumn Spice milkshake comes in a 16-oz size and costs less than five dollars. Though the new drink should be available at Chick-Fil-A stores nationwide, not all menus have included the autumnal shake yet. You can check on its availability by downloading the fast-food chain's app and seeing if the Autumn Spice milkshake can be included in an online order.
The milkshake leans towards classic baking flavors like cinnamon, allspice, and ginger. Some early tasters have said that it reminds them of apple pie, combining similar dessert ingredients for a classic American flavor. The milkshake's base is vanilla, though it's enhanced by autumnal spices, brown sugar cookie crumbles, and a maraschino cherry.
The Autumn Spice milkshake is a great treat to try for those wanting a fall-focused drink that deviates from the traditional pumpkin flavor. The spices provide a comforting warmth that only fall desserts deliver, while the cookie topping adds an extra texture for a tastier experience. Though the drink is on the sweeter side, its rich and creamy base offsets the saccharine cookies and spices.
Though fast-food chains like Chick-Fil-A are constantly introducing new menu items, this is the first time the company has added to its milkshake roster in four years. The restaurant has always served standard milkshake flavors like chocolate and vanilla while including more adventurous ones like the cookies & cream milkshake. Since the chain only has four flavors to choose from, it was about time that the shake menu got an innovative and festive update.
On top of the exciting Autumn Spice milkshake news, the fast-food chicken chain was in the news this weekend for a more heroic story. An employee at one of Chick-Fil-A's Floridian locations stopped a man from carjacking a mother this past Saturday. The thief saw an opportunity when the mother was taking her young child out of her car and attempted to steal the vehicle.
The 26-year-old employee heard a commotion in the parking lot outside of the restaurant. He spotted the assailant with the mother's car keys, wrestled him to the ground, and was reported to have retrieved the keys successfully.
---