The nationwide workforce shortage has been a challenge for thousands of businesses. It has forced shutdowns that have crippled the nation's recovery efforts. Those businesses that have been lucky to stay afloat during this unprecedented COVID pandemic disaster have had to find ways to cope with a lack of employees. Fast-food chain Raising Cane's Chicken Fingers is one and they are looking "up the ranks" for help.
Raising Cane's Chicken Fingers calls Louisiana their home state, though they do have 530 restaurants spread out across the country. But as they, like so many others, have been hit hard by the pandemic, they have found themselves in the unenviable position of being light on staff. Their solution – corporate employees.
Yes, as Raising Cane's co-CEO and COO AJ Kumaran announced recently, "It's all hands on deck." By that, Kumaran says plans are to get his corporate employees out to the restaurants to help his short-staffed restaurants.
Raising Cane's Chicken Fingers totals 750 corporate employees with 500 of those working in its Dallas office. Kumaran is sending 250 of those back into the field so they can be front-line employees. He will also bring along another 250 workers who are marketers and trainers to shift to the restaurant and recruiting jobs.
This will not be a cheap venture for Raising Cane's. These relocated employees will be housed in hotels for up to two weeks, all on the company's dime. The corporate employees will also work to help recruit more employees or serve as a worker for one of the more than 500 drive-throughs.
For many, a return to cashiering or fry cook won't be a shock to the system. Many of Kumaran's corporate employees cut their teeth on the front line. But as he noted, "It's obviously unprecedented times, there's no playbook on how to get through it."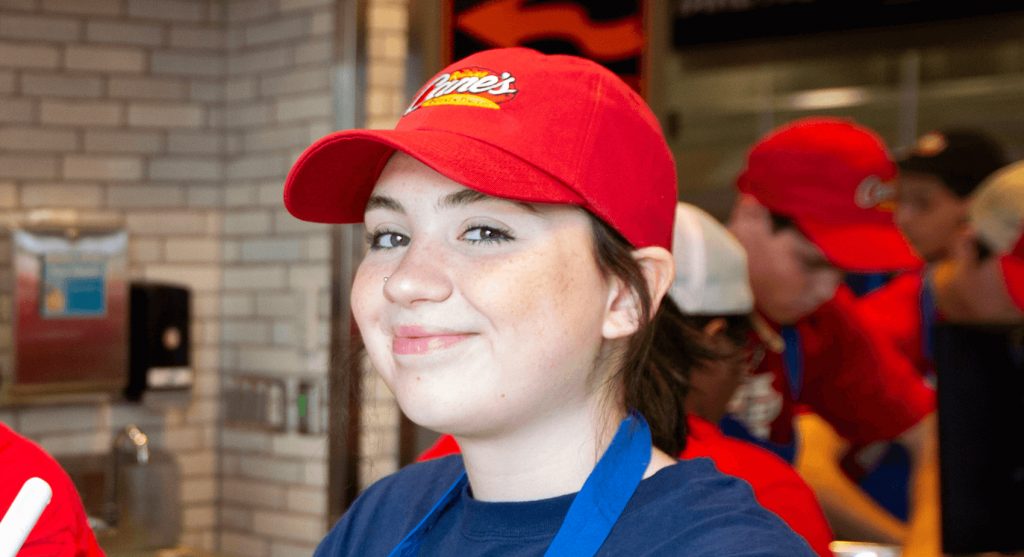 Kumaran knew his company had to do something drastic when the effects of the nation's labor shortage hit them hard in September when their online applications took a massive dive. Because of that, Kumaran says Raising Cane's was forced to cut operating hours as well as cut online ordering and closing down some of the restaurant dining rooms.
So, Kumaran looked at what he had, not at what he didn't. "The first thing we teach new hires at Cane's is that we are all Fry Cooks & Cashiers, and this week, we are proving that," he said in a statement. What may make some of this a little easier for the relocated corporate employees is that will retain corporate benefits as well as their salary.
As far as trying to beef up their workforce, Raising Cane's is looking to hire 10,000 people in 50 days. That is a big goal, one they hope they can hit to help relieve staffing issues. Kumaran said to make this a reality, Raising Cane's will be investing $70 million in workers' wages and hourly workers will be taking home a 15-22% wage increase over the new few weeks.
Raising Cane's isn't the only business feeling the pinch. September was a horrible month for job growth as it was the second straight month that our US Economy added much fewer jobs than expected. This followed a dramatic decrease in August. Restaurants and bars were greatly affected as hiring virtually stopped as consumers feared going out due to the Delta variant.
All toll, it is reported that 71% of the nation's restaurants are understaffed. To make matters worse, most of the restaurants are also having to deal with crippling supply chain disruption. The past three months have caused major damage to the hope of a return to some sort of normalcy.
Article continues below headlines
---
It has even prompted the National Restaurant Association, executive vice president of public affairs Sean Kennedy, to lament, "our nation's restaurant recovery is officially moving in reverse."
Maybe Raising Cane's is setting an example of how to beat the workforce shortage for the short haul. What the long haul looks like is anyone's guess. We can hope and pray that things change soon.