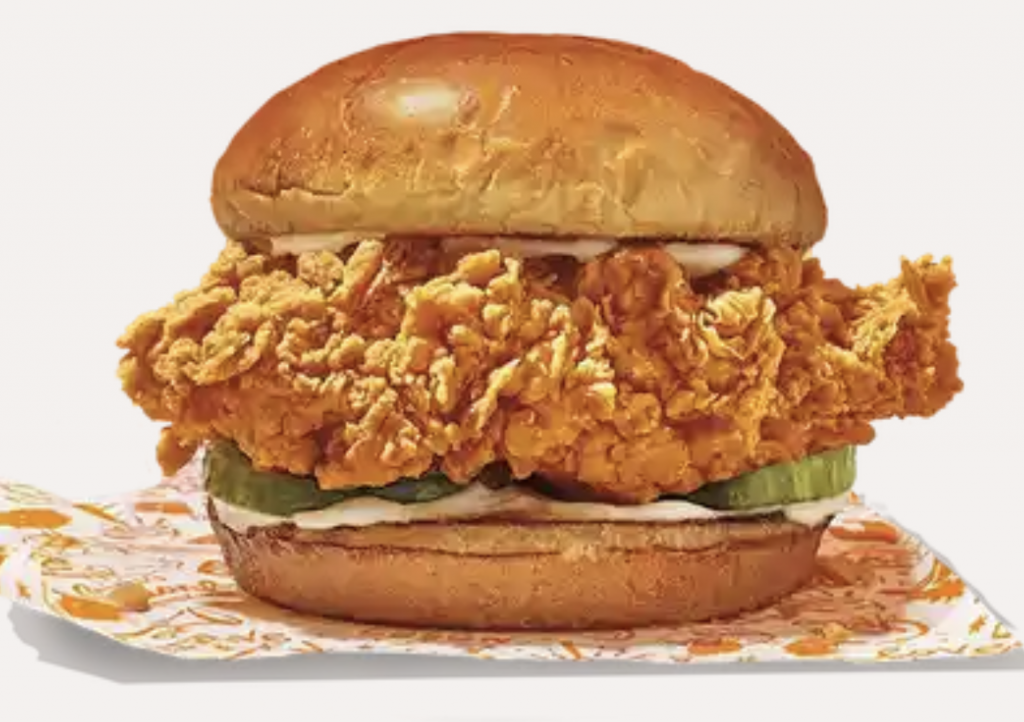 Popeyes is attempting to breathe new life into its chicken sandwiches. Following Popeyes' chicken sandwich's initial release in August of 2019, the excitement surrounding the enticing combo of crispy chicken set on a bed of pickles and placed between a pillowy bun has since become muted. Thus, in what the company is touting as a brilliant innovation, Food & Wine reported that Popeyes is now proud to introduce the all-new Popeyes Buffalo Ranch Chicken Sandwich.
Popeyes' new Buffalo Ranch Chicken Sandwich serves to make the sauce the star of the show. The company describes the new condiment as an irresistible enmeshment of a creamy herb-filled buttermilk ranch that is kicked into high gear with an effervescent yet buttery smooth buffalo sauce. The delectable sauce was specifically crafted to be the perfect complement to the original iteration of the well-loved sandwich. Take a look at the appealing combination below. In all its orange glory, it is sure to be love at first buffalo ranch sauce glance.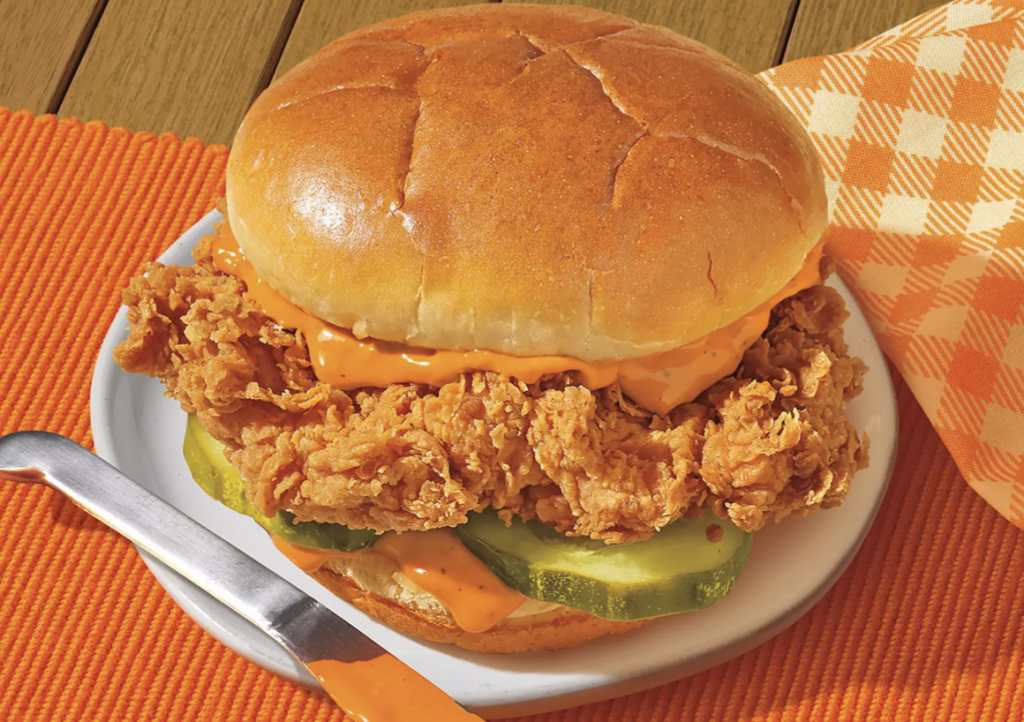 Sami Siddiqui, president of Popeyes North America says the new Popeyes sandwich was created as an add-on and testament to the company's continuing food innovations. "Two years ago, our Chicken Sandwich reintroduced the world to our chicken mastery, and we have not stopped innovating since," highlighted Siddiqui in an official Popeyes announcement. Siddiqui also noted that the fast-food chain's test kitchen is constantly pumping out new insightful and tasty ideas and that the latest Buffalo Ranch Chicken Sandwich is an implicit representation of just that.
Those looking to bite into a Popeyes Buffalo Ranch Chicken Sandwich can do so right now. The sandwiches are available nationwide for $4.99. As an added perk, Popeyes rewards members who order through the company's app will currently receive 150 bonus points to be added directly to their accounts. However, Popeyes did indicate that the new Buffalo Ranch Chicken Sandwich will only be made available for an unspecified limited amount of time. Hence, it would be wise to grab one before they are potentially gone for good.
Another recent innovation to come out of the Popeyes wheelhouse include their chicken nuggets, which were inspired by the immediate success of their first chicken sandwich. The nuggets, which are essentially smaller replicas of the larger patties, are the perfect poppable snack. The nuggets serve to ideally fill that sweet spot for the person who is not hungry enough to devour an entire sandwich but still has a hankering for the taste of Popeye's iconic chicken sandwich. Take a look at the perfectly poppable nuggets below.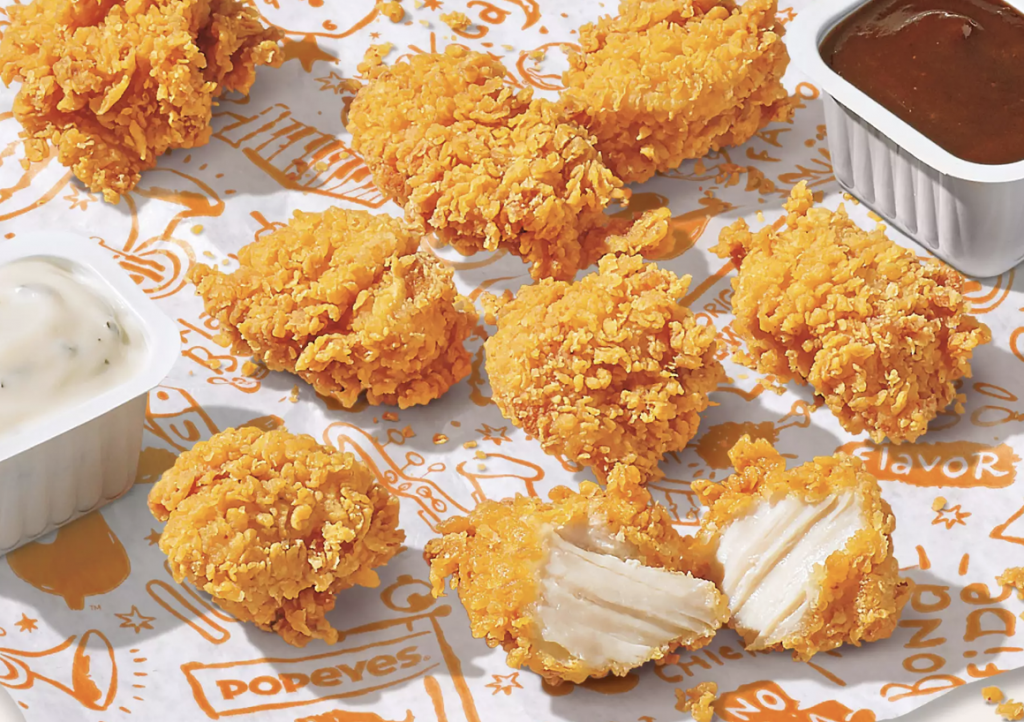 Judging by their track record it's likely that Popeyes is hard at work thinking up and testing new combinations for the public to enjoy in the future. As of now, what those new enticing combos may be remains shrouded in mystery. However, for now, both loyal and new Popeyes patrons alike can satisfy their homestyle Louisiana kitchen cravings by sinking their teeth into the Buffalo Ranch Chicken Sandwich, Popeyes Nuggets, or any other drool-inducing combinations found on the fast-food giant's menu.