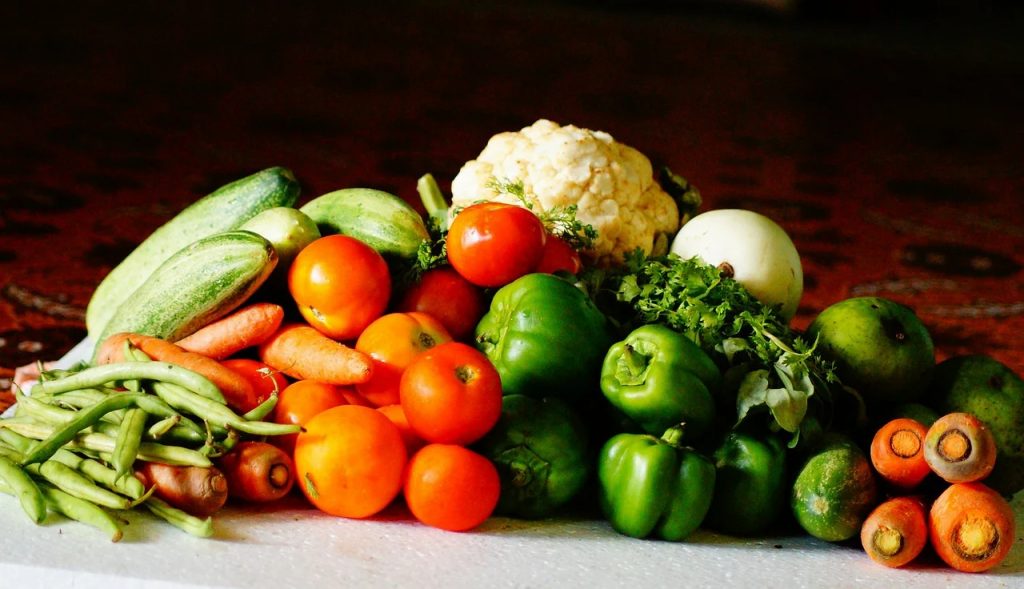 As the COVID pandemic began to take root across our nation nearly two years ago, we were forced to go about our daily business much differently than we were accustomed to. Businesses were shut down, forcing many to work from home, restaurants and movie theaters closed forcing many to seek entertainment from home, and people were afraid to go out of their house even for the necessary grocery shopping. Grocery delivery service took on a whole new meaning.
Not as popular pre-pandemic, grocery delivery service became the go-to once the world shut down. Safer (so we were led to believe) than walking through the store, a few clicks of your computer's mouse could get your shopping cart filled and delivered.
It turned into a necessity for many during the pandemic but now, as things have eased a bit, the grocery delivery service is still seeing great numbers. Not only that, but their popularity has given birth to a number of new grocery delivery services. But which ones are the best?
The best grocery delivery service will offer fresh meat, seafood, produce, and dairy. They will also have already prepared foods and meal kits to go along with their service.
Also, the best grocery delivery service will offer same-day service but will allow you the option of having your groceries delivered on a different day if needed. There will be fees involved, how can there not be, but some do offer their services for free if you subscribe directly to that particular service.
With the list growing by the month, we decided to try and help you decide which exactly are the best grocery delivery services. Some names will be familiar while others not so. Some services are only offered in certain parts of the country, while others enjoy a wider delivery range.
One thing to consider when looking for a good grocery delivery service is what exactly they offer. Are they a full-service grocery store or do they only supply non-perishables? The best ones will offer full service.
AMAZON FRESH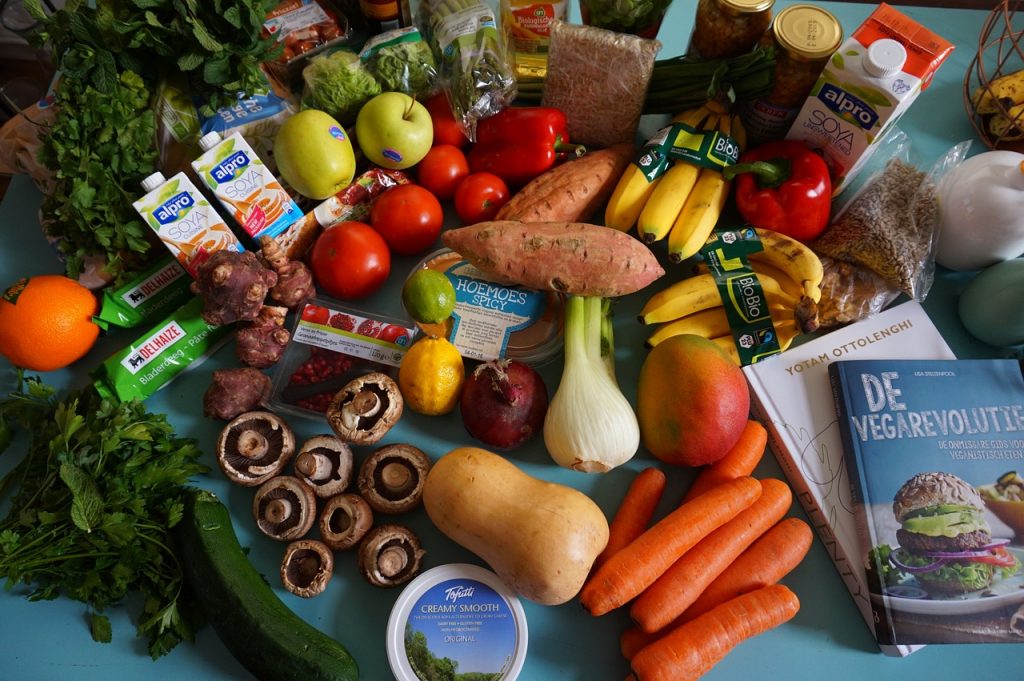 WHY WE LIKE IT – If it has Amazon in the title, that means you can get it virtually anywhere and that is the case with Amazon Fresh. Right now, Amazon Fresh is top of the list as far as best grocery services are concerned.
Basically, what you are getting is a digital grocery store. Amazon Fresh offers fresh meat, produce, dairy, and seafood along with Whole Foods 365 products. You can also get your non-perishables (household goods, cleaning supplies) through Amazon Fresh. Yes, you can also get clothes and toys if you so desire.
The ordering is as easy as regular Amazon ordering. Amazon Fresh offers free two-hour delivery, though you would need to meet their minimum order requirement. In some areas and for a fee, you can even get your goods delivered within an hour. Check out Amazon Fresh here.
PRICE – Free for Amazon Prime Members; $119 a year if not
Article continues below headlines
---
WALMART GROCERY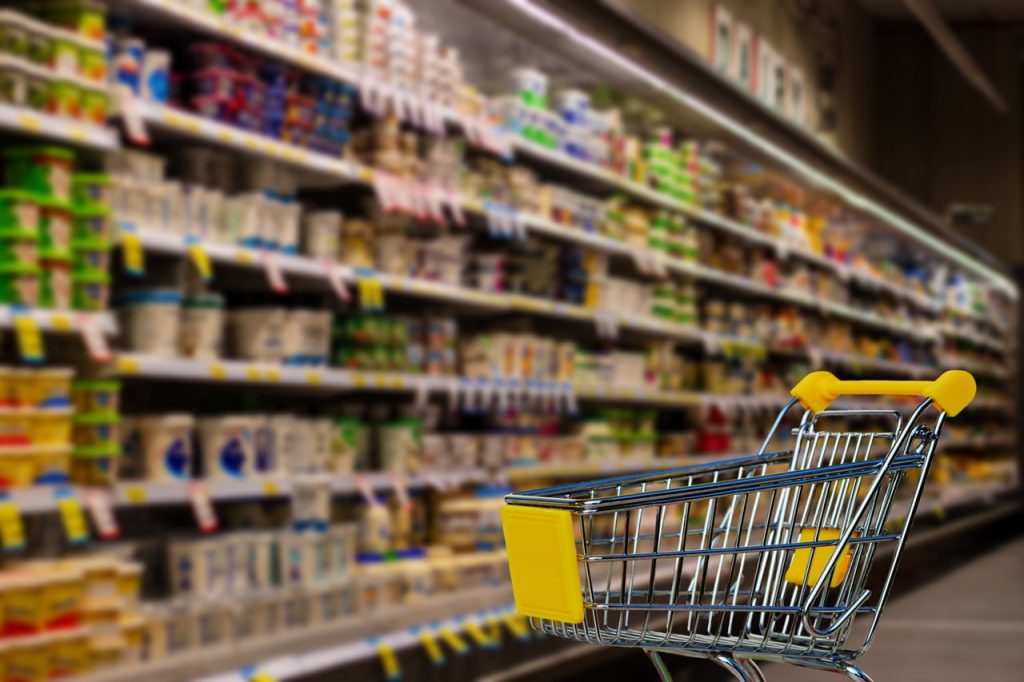 WHY WE LIKE IT – Like Amazon Fresh, Walmart is another big name with a big selection. Not only does it offer plenty of goods, but it also has a large number of locations.
Like all good grocery delivery services, Walmart offers everything for your online shopping experience. You can buy fresh foods as well as non-perishable ones. You can also snag home goods and electronics, pretty much anything a Walmart store offers, you can get through this service. Try it out here.
PRICE – $7.95 or $9.95 delivery fee or free delivery for Walmart+ members, which carries a $98 annual fee
SHIPT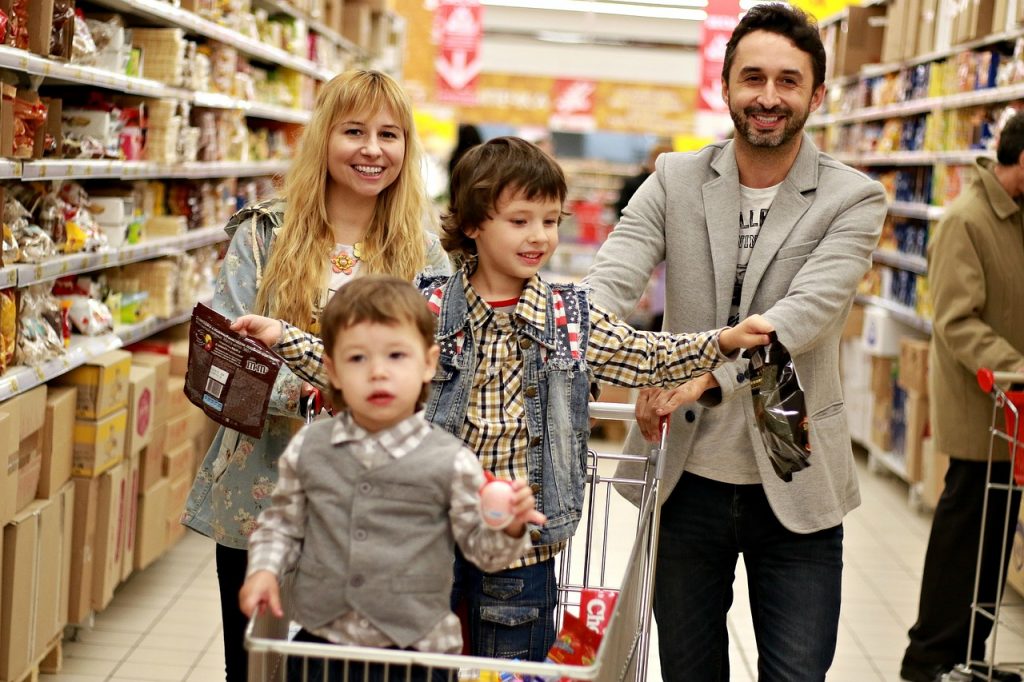 WHY WE LIKE IT – Shipt offers more of a personal touch when it comes to its grocery delivery service. By that, we mean once you sign up with your membership, you will be given a personal shopper. Once you get your grocery list to them, they will go to various local stores to grab the items requested.
If the shopper can't find an item or has questions, they will contact you to see if there needs to be adjustments or substitutions. The only drawback with Shipt is that for now, they offer limited coverage that centers around the southeast, parts of Texas, and Chicago. You can see their locations here.
PRICE – $99 per year/$14 per month. Free delivery with orders over $35
INSTACART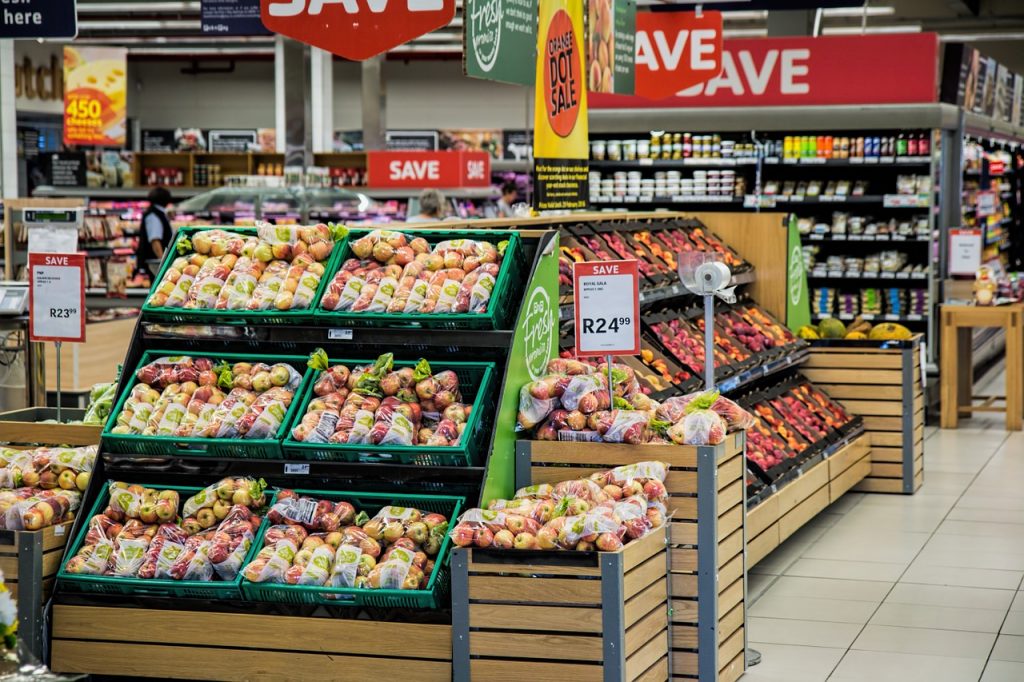 WHY WE LIKE IT – Instacart enjoys a fairly large base as it has locations in 40 states plus Washington, D.C. Like Shipt, Instacart uses personal shoppers to do your grocery bidding. Local stores are involved though you can also get products from Costco and Sam's Club and not even need a membership to the two. You will, though, have to pay a higher price for goods than those that have Costco memberships.
Instacart will give you live updates, and you will be able to track your shopper's progress via GPS. Check out this nice grocery delivery service here.
PRICE – Instacart Express is $99 per year/$9.99 a month. Free delivery with orders over $35.
DUMPLING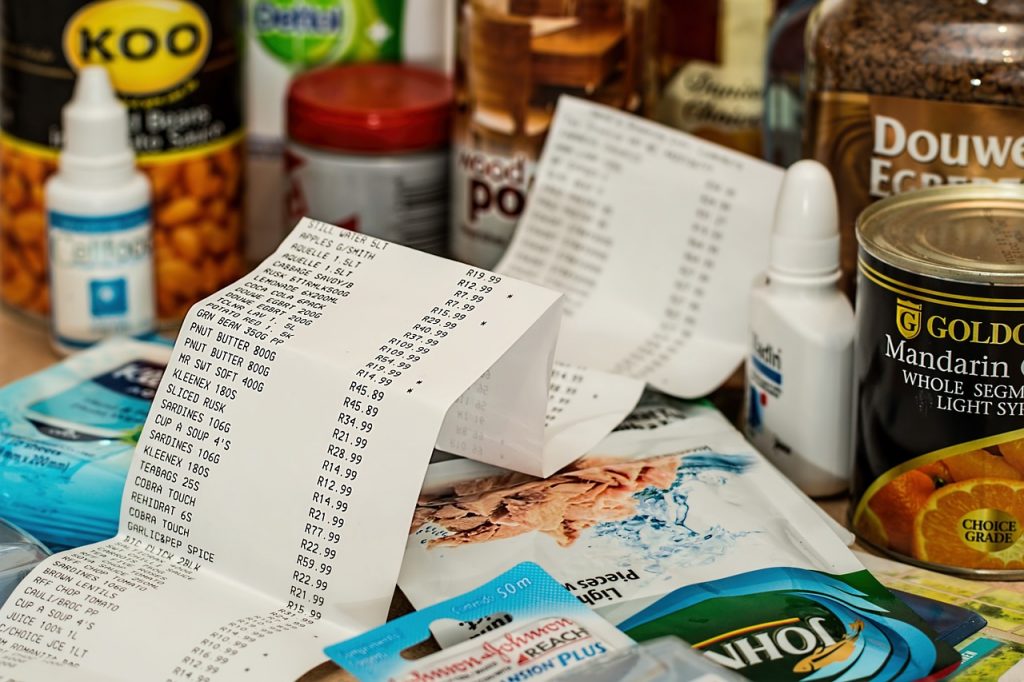 WHY WE LIKE IT – Dumpling is a grocery delivery service that can be found in all 50 states. While Dumpling most definitely caters to its customers, the service is unique in that Dumpling is proud to call its shoppers business owners. Shoppers set their own fees, hours, and stores, so a buyer's experience may vary depending on which shopper you select.
You can get all the main needs from Dumpling (fresh foods as well as non-perishable products). Like Shipt and Instacart, Dumpling shoppers will go to a number of different stores (even Trader Joe's) to fill their orders.
PRICE – No price as delivery drivers set their own individual fee.
FINALLY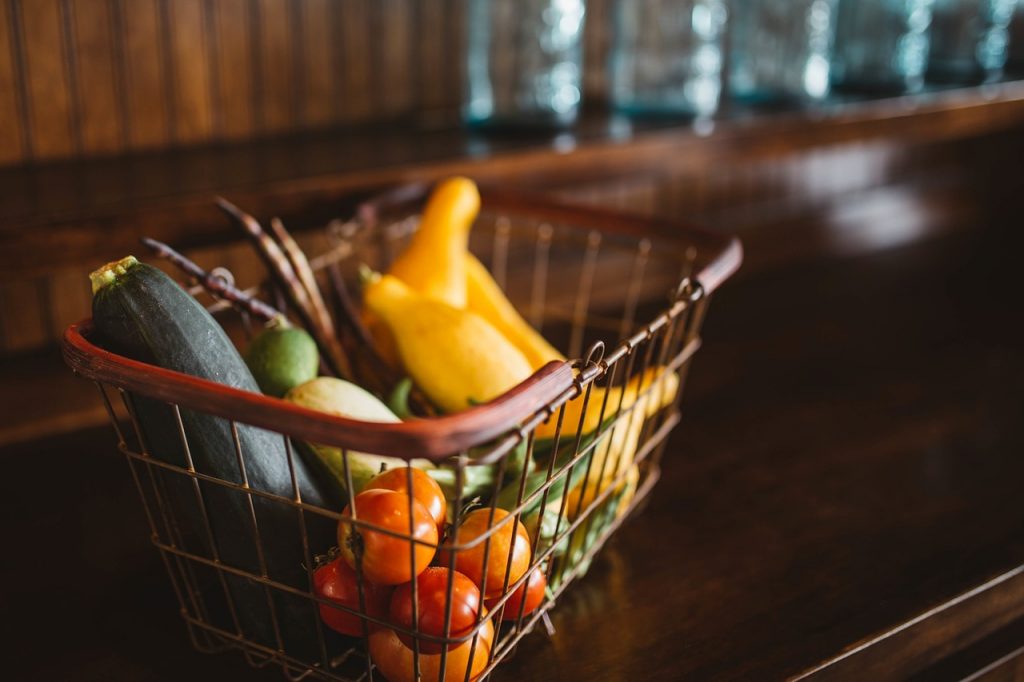 This could be the new norm, at least until COVID decides it's had enough. It's not a bad way to go, especially for those who do not wish to be compromised with their health. It is a great service for the elderly as well.
Grocery delivery service is simple to use and depending on how quickly you need your groceries; it can be just as fast. No longer will you have to fight for the parking spot or deal with those less than enthusiastic clerks and baggers. That's a win-win right there.