The best exercise bikes for seniors include models from Schwinn, Stamina, and Nordic Track.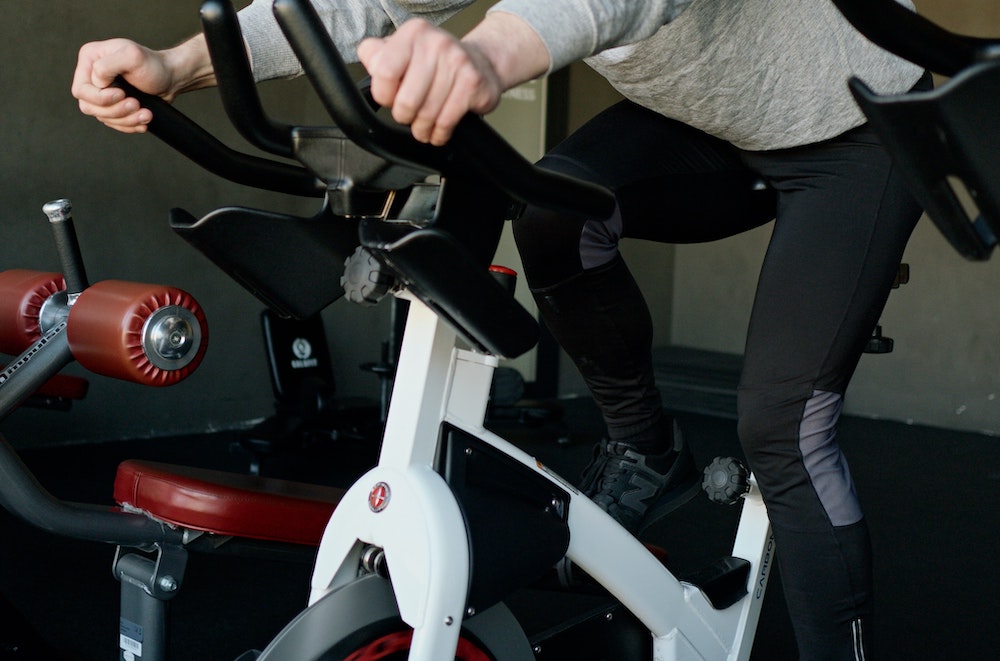 Being active at every stage in life is vital to staying physically and mentally healthy. There are many machines and exercise routines for one to follow to ensure they are as healthy as possible. That's why for health-conscious active adults we compiled a list of the best exercise bikes for seniors. 
There is a saying that motion is lotion, or in other words, use it or lose it. Moving the body in a mindful way or taking part in any exercises keeps joints lubricated, and the blood pumping. Plus, it strengthens bones and often makes everyday tasks much more manageable.
For seniors, exercise bikes have proven to be one of the best exercise machines to use to continue living a healthy and active lifestyle.
Choosing a bike from our list of the best exercise bikes for seniors is a no-brainer. Exercise bikes are low impact, making an excellent choice for anyone suffering from arthritic joints but still wanting an effective cardio workout. Another benefit of exercise bikes is that one can enjoy working out from the comfort of their own home.
Schwinn Recumbent Exercise Bike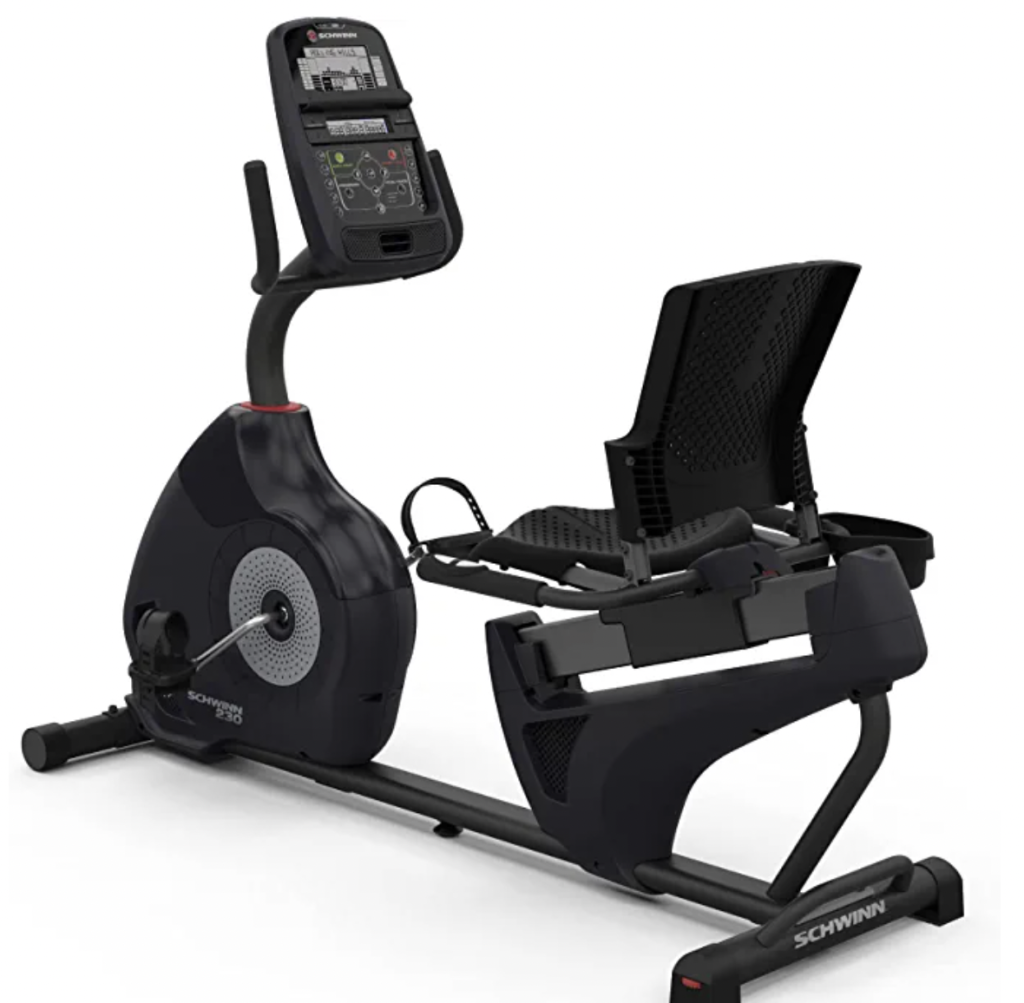 Price – $499
For many reasons, this exercise bike has made it on our list as one of the best exercise bikes for seniors. It is a high-quality recumbent exercise bike that has much to offer. The Schwinn bike is comfortable and provides a smooth ride, all for a great price.
The Schwinn Recumbent Exercise Bike has 16 different resistance levels, about 15 preset workouts, and over 40 scenic destinations for riders to enjoy. The wide range of resistance levels and preset workouts makes the Schwinn one of the best exercise bikes for seniors, regardless of where they may be on their fitness journey.
Owners also have the option to connect to an app or subscribe to a yearly membership, opening up even more workout opportunities for those who are interested.
The seat on this exercise bike is another reason it is on our list of the best exercise bikes for seniors. It has a broad base and offers excellent support for the back. Additionally, the seat is contoured and offers excellent ventilation.
Sunny Health and Fitness Cross Trainer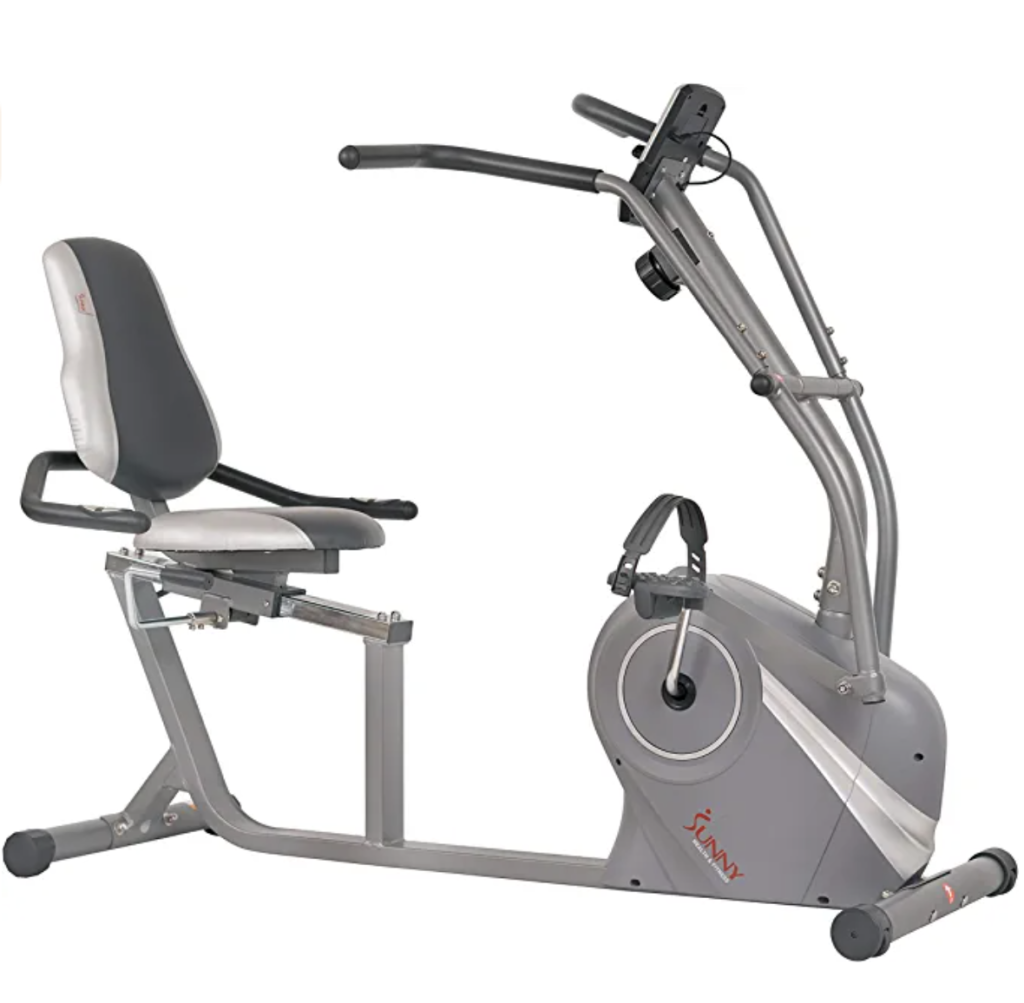 Price – $369
Cross-training makes for an effective and well-rounded workout. The Sunny Health and Fitness Cross Trainer is next on our list of the best exercise bikes for seniors. As you may have guessed by the name, this bike allows users to engage in multiple exercises simultaneously.
This bike has full-motion arm exercisers with non-slip handles. The foot pedals are self-leveling and come with easily adjustable straps. Additionally, this exercise bike has eight levels of resistance, ensuring users get the most effective workout and guaranteeing this workout machine a spot on our list of the best exercise bikes for seniors.
Next to the seat, the bike has stability handles that come with pulse sensors. Users will find that the seat is comfortable and easily adjustable. The seat itself provides great cushion and excellent back support, making for a comfortable and enjoyable ride.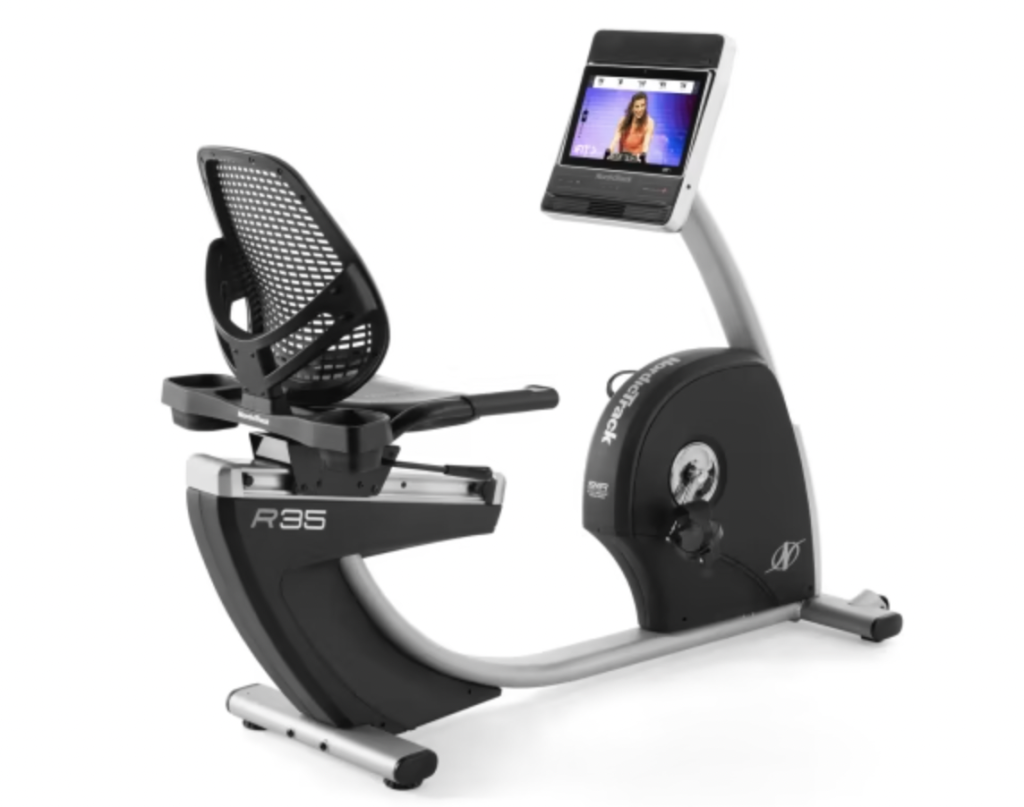 Price – $1,499
Nordic Track Commercial R35 is one of the pricier options on our list of the best exercise bikes for seniors. Though higher in price than most others on our list, payment plans are available, making this product accessible for anyone looking to invest in a high-quality piece of exercise equipment. Interested parties also have the option to bundle and save with this bike and other pieces of exercise equipment by Nordic Track.
This Nordic Track not only features 26 levels of digital resistance but also offers auto-adjusting resistance for riders. Riders can enjoy personal interactive training experiences with world-class fitness trainers, plus access to on-demand studio sessions.
Riders can also enjoy cycling anywhere globally with workout technology from Google Maps. This is all displayed on a state-of-the-art, 14-inch HD Smart Touchscreen.
Though this machine is a little on the pricier side, you get what you pay for, and there are many advantages and benefits that come with owning a Nordic Track Commercial R35.
All workout stats, numbers, and improvements are trackable through the iFit interface. This machine also has the capability to manage up to five profiles, making this a machine that multiple members of the family can utilize and benefit from.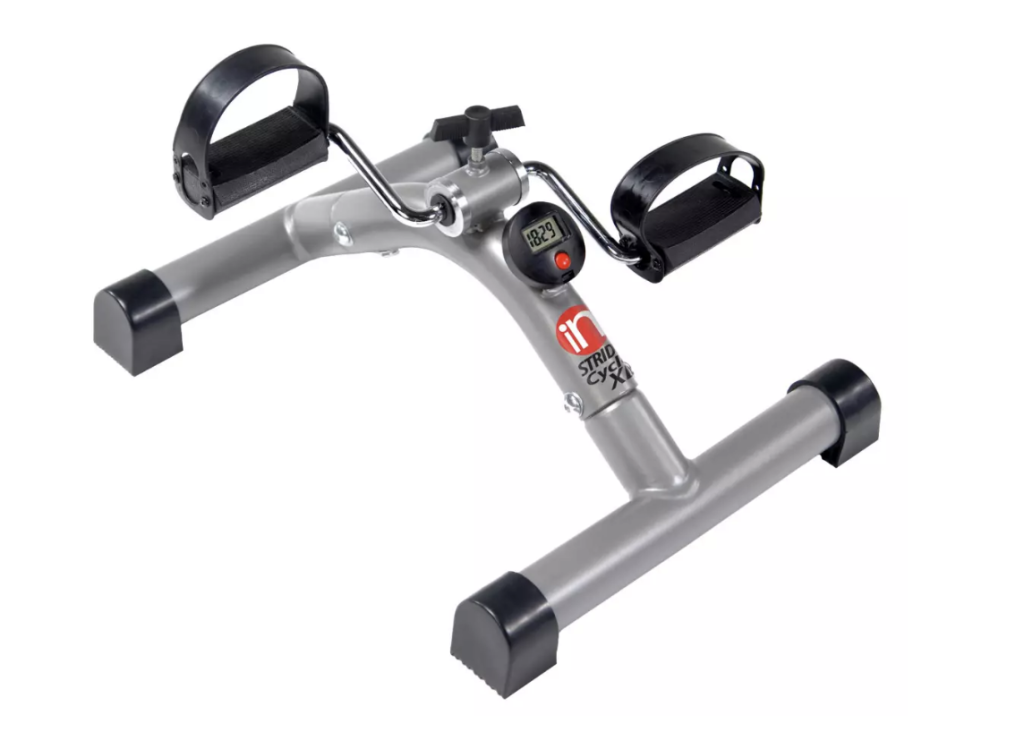 Price – $89.99
Despite its name, the Stamina UnStride Cycle XL is a tiny but mighty choice of exercise machinery. It is a great option for active adults who may be limited in space or just want a smaller piece of machinery. This exercise bike reveals itself as a top contender for the best exercise bike for seniors.
This machine offers a complete range of motion for both upper-body and lower-body workouts. The multi-function design allows for a complete workout in a convenient and compact machine. The Stamina InStride XL can be placed on a tabletop for an arm workout or on the floor while the cycler sits in a chair of their choice and pedals at their desired resistance.
Users can expect to improve strength in the legs, arms, back, and shoulders, plus improve flexibility and balance.
This machine weighs less than 10 pounds, making it portable and lightweight. It is about 19 inches long, 15 inches wide, and 12 inches high. Owners of the Stamina InStride XL can easily store this machine in a closet, under a bed, or in any convenient storage location.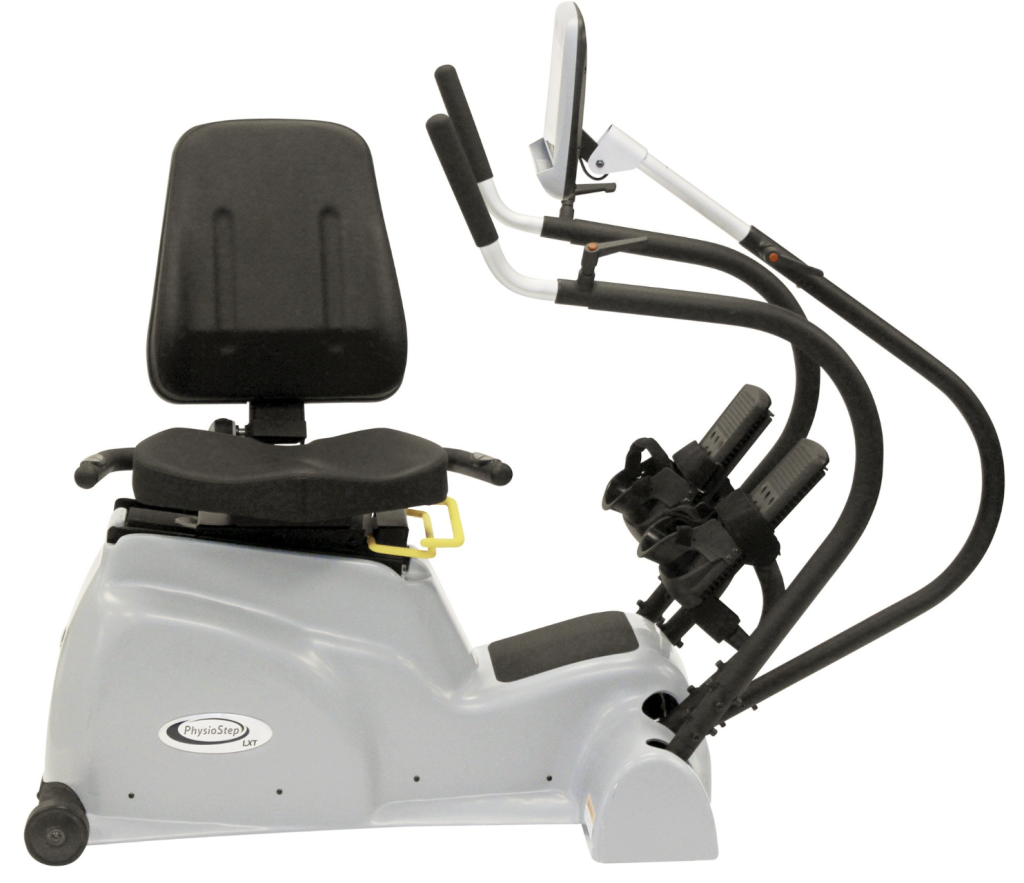 Price – $3,395
This exercise machine is commercial grade and widely used by physical therapists, making this one of the best but most expensive, exercise bikes for seniors.
The PhysioStep is excellent for anyone looking to improve their physical health and is a top choice for any active adult living with certain physical conditions. Expect to improve general health, heart health, and more. 
The bike has a 500-pound weight limit and features a swivel seat, further adding to its functionality and accessibility. The seat, seat back, and handles can all be adjusted. And it is made with an ultra-comfortable design and people with low mobility in mind, another reason why this exercise bike is one of the best exercise bikes for seniors. The bike is also low-impact and easy to use.
The PhysioStep was designed and patented in the United States with the goal of getting people moving. Users receive a total body workout that mimics the natural feel of walking, making the experience stress free and simple. The workout you receive is not only effective but easy on the joints.
---