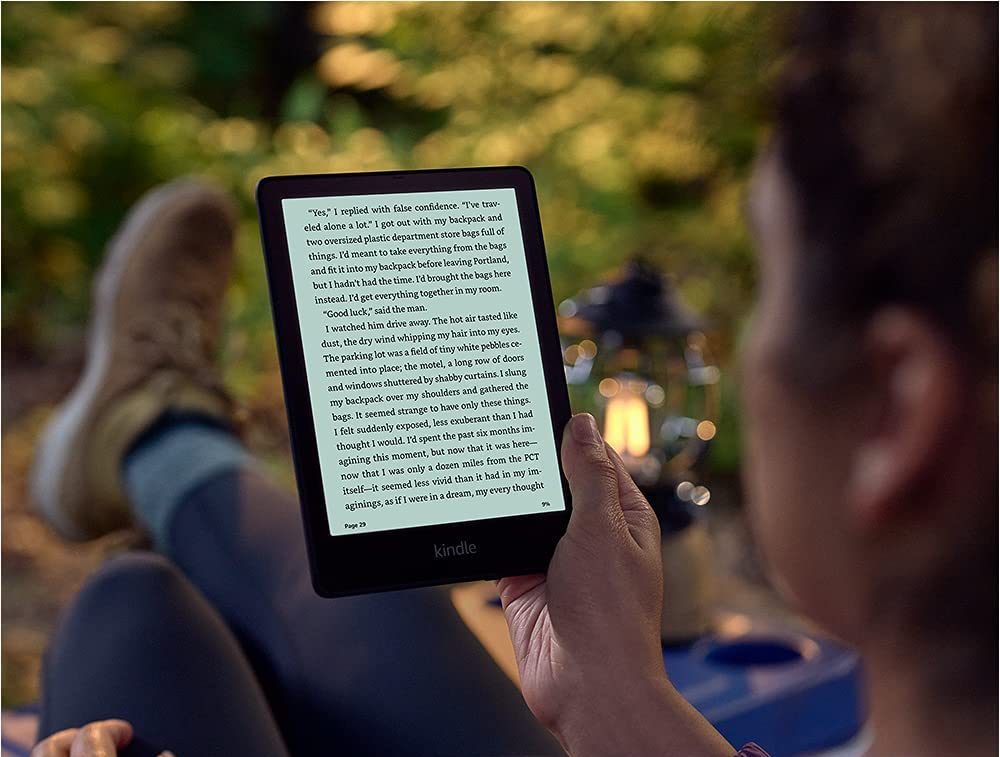 Amazon revolutionized the act of reading when it initially launched the very first Kindle 14 years ago in 2007. The Kindle not only made it possible for you to read whatever book you desired on a tablet-like device, but it allowed you to hold an entire library of literary works in the palm of your hand. That in itself is not only convenient for at-home reading, but it gave you the option to bring your entire collection of books with you on the go, which was a novel idea (pun fully intended) Essentially, the Kindle did for books what the iPod did for music. The Kindle opened up a market for e-readers, a market from which many other e-readers spawned. And despite the immense growth in popularity for tablets capable of storing digital books and more, e-readers are still widely sought after.
Since the release of the Kindle, many other companies tapped into the market with e-readers of their own. Hence, if are a reading enthusiast looking to acquire an e-reader, it can be a daunting task given that there are so many options to choose from. Thus, in order to take some of the guesswork out of your e-reader search, we narrowed down the best ones perfectly suited to store and display your most treasured stories.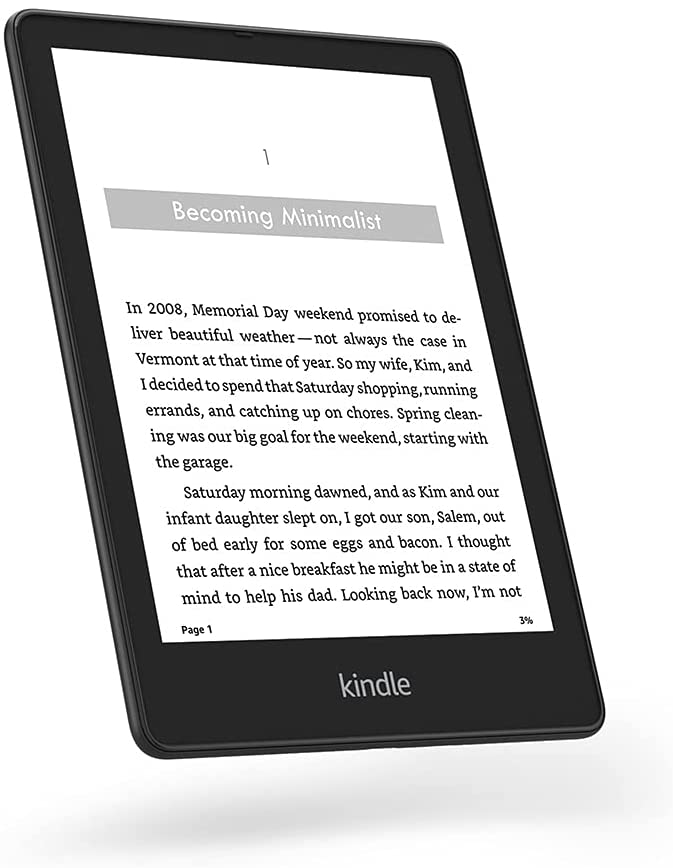 WHY IT'S THE BEST – We would be remiss if we didn't include the e-reader that started it all on our list. The Kindle Paperwhite is not only a solid e-reader but it is one that is equipped with many of the modern technologies that more expensive tablets have. The Paperwhite is capable of wireless charging and has Bluetooth connectivity. The Bluetooth feature is exceedingly useful if you are one who prefers to listen to audiobooks. You can simply connect a pair of headphones to the device via Bluetooth and listen to an entire audiobook hands-free. This is an invaluable asset to have if you're a multi-tasker who's always on the go.
Another great feature of this e-reader is its auto-adjusting front light that allows you to read at the optimal brightness level any time of day. Additionally, the display is completely glare-free, mimicking what it's like to read off of actual paper. And its 32 GB of storage can accommodate the largest of libraries. But perhaps the best thing about this e-reader is that it can last up to 10 weeks on a single charge.
PRICE – $189.99 on Amazon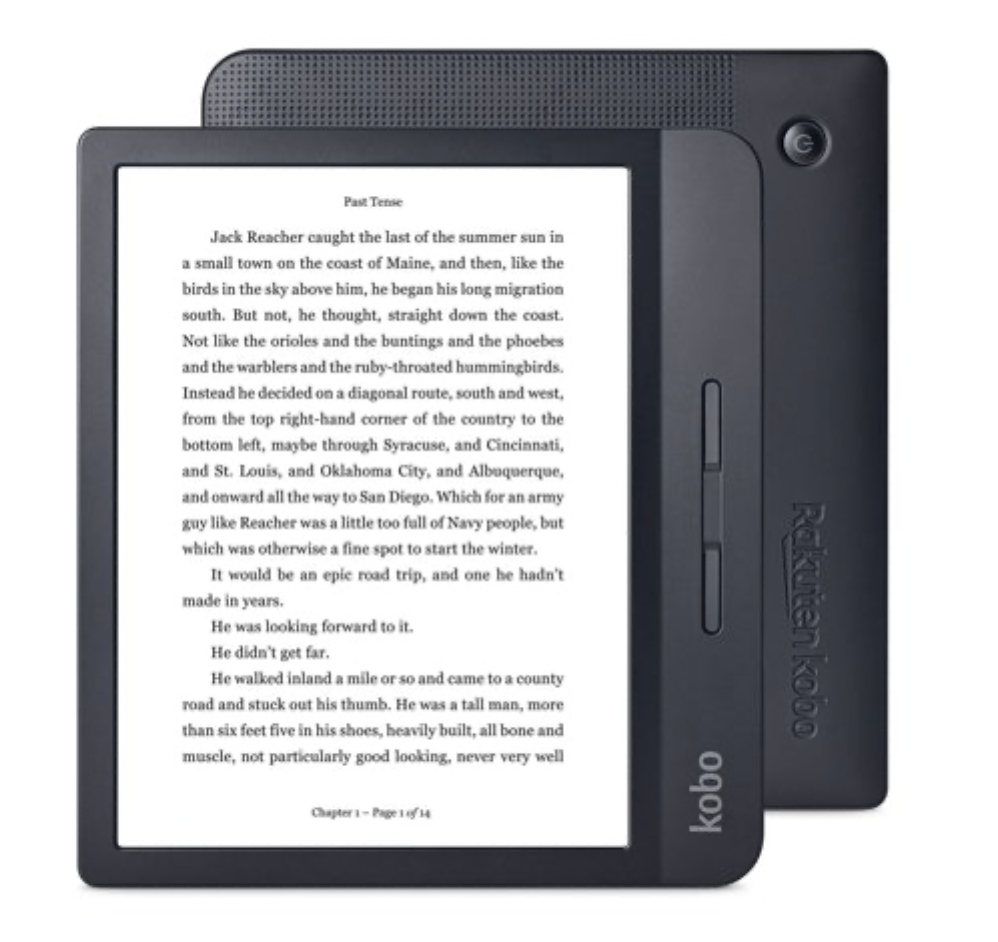 WHY IT'S THE BEST – The Libra H20 is just an all-around great e-reader. It features an innovative E-Ink Carta HD display on a 7-inch 300ppi screen and is much faster than other comparable e-readers as it comes equipped with 512 MB of RAM. Additionally, it wasn't dubbed H20 not without good reason as it is entirely waterproof. That is ideal if you like to bring your e-reader with you to the beach or read by the pool. It also comes equipped with ComfortPro Technology which allows the device to automatically adjust its brightness to the ideal level throughout the day.
The Libra H20 can hold up to 6,000 books and the battery can last for up to six weeks on a single charge. The only potential con is that this e-reader does not support audiobooks. However, if you're only looking to read and not listen, then you can't go wrong with the Libra H20.
PRICE – $149.99 at Walmart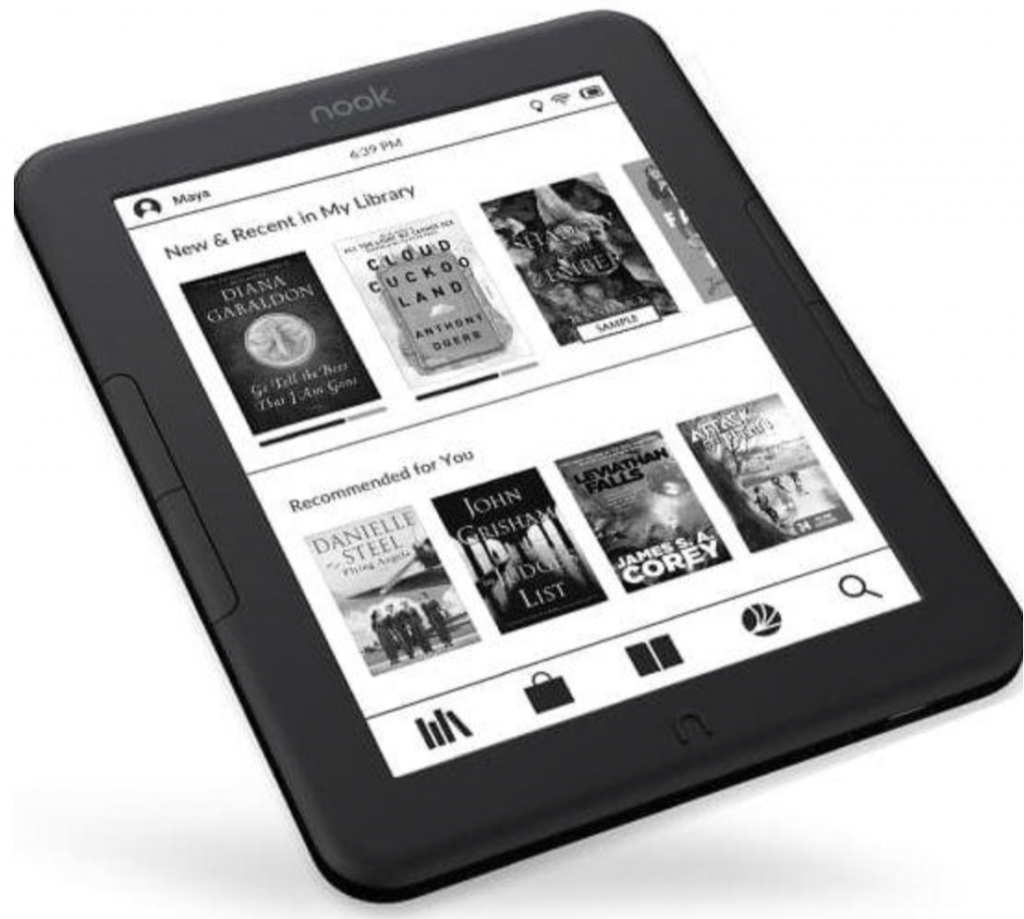 WHY IT'S THE BEST – Barnes & Noble's Nook line of e-readers has been around almost as long as Amazon's Kindle and for good reason. Barnes & Noble knows its stuff when it comes to reading and their Nook Glowlight 4 is indicative of that. It is outfitted with a unique soft-touch finish to ensure a comfortable hold no matter how long you are reading. Its screen is also touch-sensitive so you don't have to use the buttons to turn the page. The Nook Glowlight also has a night mode to ensure that you'll be able to see the page no matter how dimly lit your surroundings are. Making this e-reader even better is that it comes with a generous 32 GB of storage that can accommodate tens of thousands of books.
PRICE – $149.99 at Barnes & Noble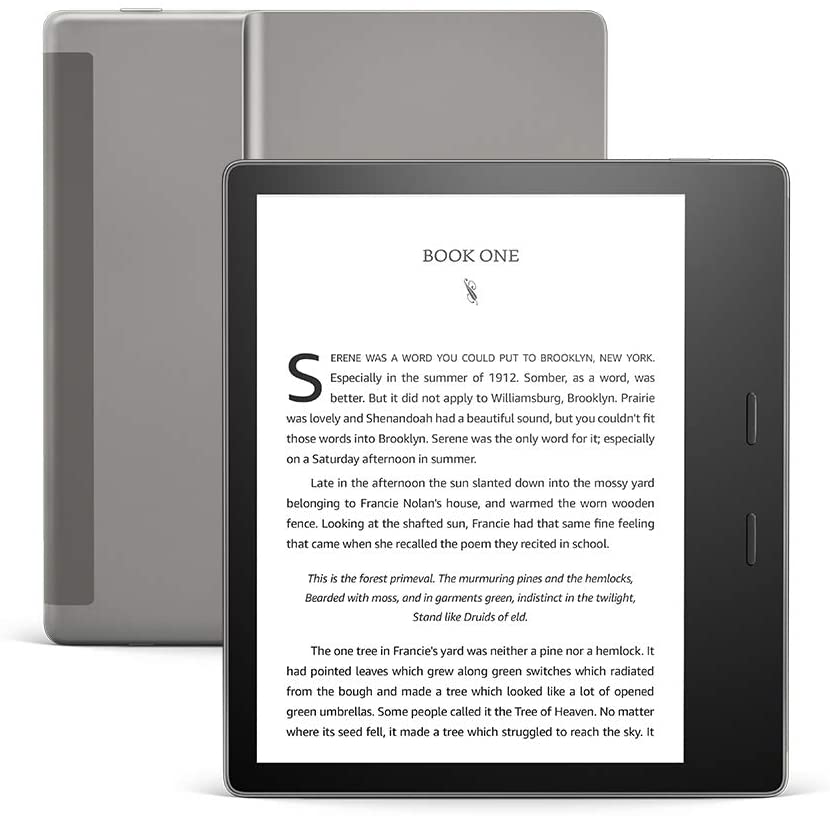 WHY IT'S THE BEST – The Oasis is the king of all Kindles. It is Amazon's priciest e-reader but this thing comes equipped with features that make its price tag well worth the additional cost. It was crafted with an ergonomic design that is meant to facilitate a reading experience akin to reading an actual paper book. It comes outfitted with premium e-ink technology that is displayed on a 7" 300 ppi Paperwhite screen.
Article continues below headlines
---
The Amazon Oasis e-reader is also equipped with an adjustable light that has tones ranging from warm to cool. Additionally, it is waterproof with a rating of IPX8 that affords it the ability to withstand full-accidental immersion in liquids. Other premium features include Bluetooth and cellular connectivity, so not only can you listen to audiobooks hands-free, but you can download purchases directly to your e-reader even when you are in an area without wifi access.
PRICE – $349.99 on Amazon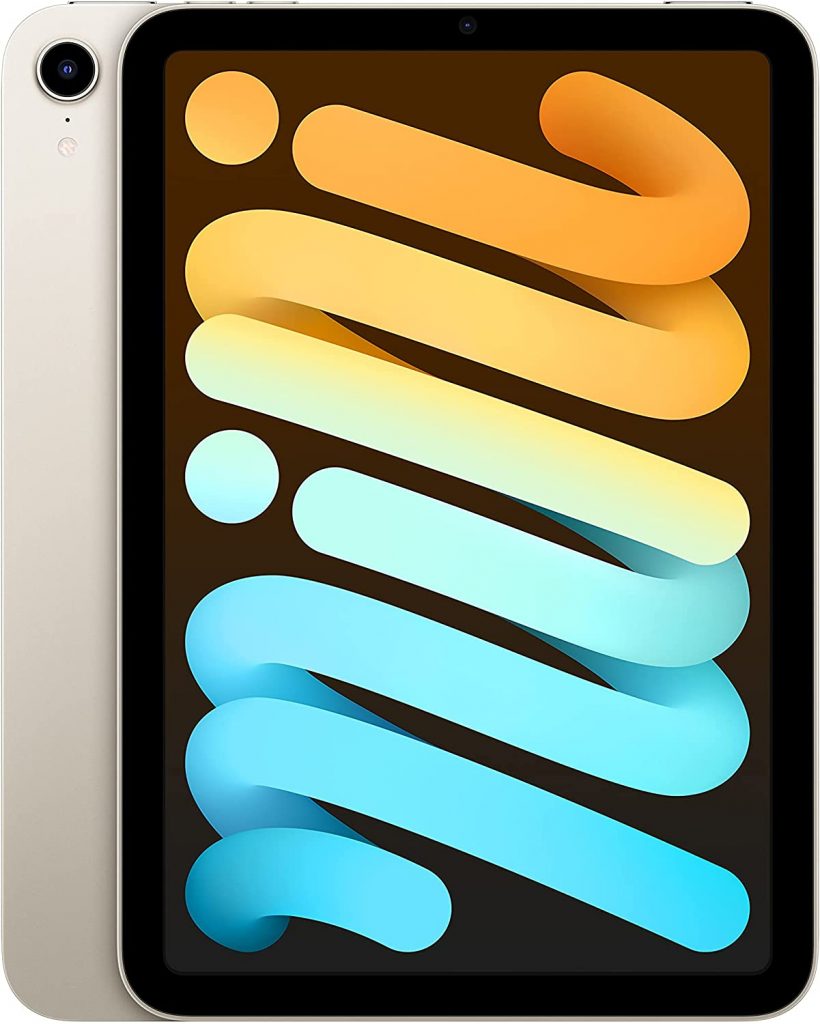 WHY IT'S THE BEST – The iPad mini is the device to get if you are in need of a solid e-reader that is capable of a variety of other things. The iPad mini features an 8.3-inch retina display that is equipped with True Tone technology. The True Tone technology is especially helpful for those using the iPad mini as an e-reader because it automatically adjusts the screen best suited to the lighting in any one area. With the iPad, you can also change the colors of the page itself to better suit your personal preferences and/or to make reading on a screen easier for your eyes.
The iPad mini is also an ideal e-reading capable device to get if you are a student looking to store and read your textbooks on it because you can use an Apple Pencil to take notes directly on the screen as you read. What's more, is that with the iPad you are not only limited to Apple's ebook library. You can also download the Amazon Kindle App to purchase and read books, as well.
PRICE – Starting at $499 at Apple
THE CONCLUSION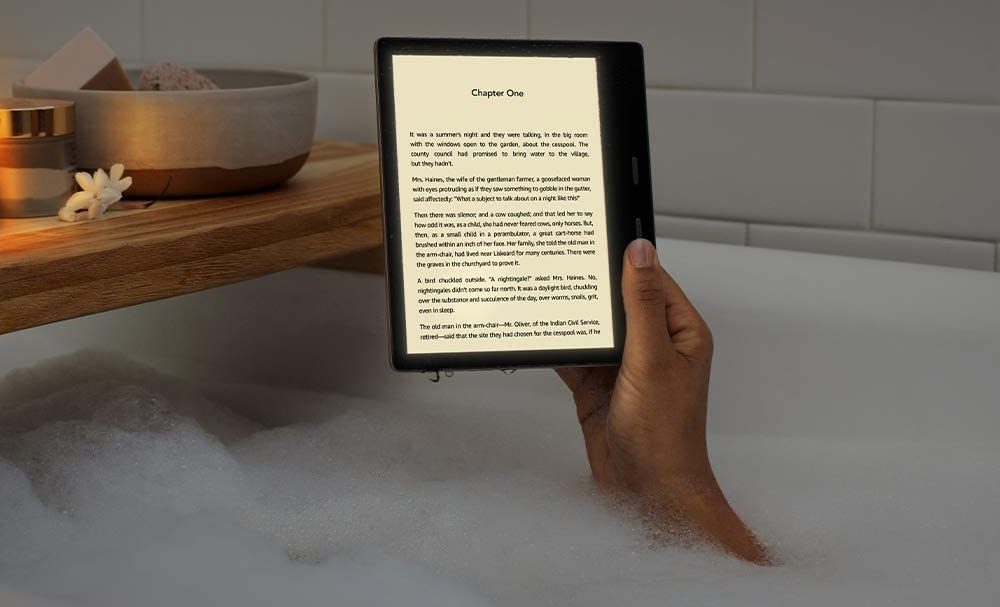 Having a dedicated e-reader can be an absolute asset to own for any self-proclaimed bookworm. If you are looking for a more traditional option you can't go wrong with the Nook or Libra H20. You also can't go wrong with either of Amazon's Kindles, as they both come equipped with many added quality of life features that only contribute to the benefits of owning an e-reader. Lastly, if you are looking for an e-reader that can do that and so much more that still comes in a lightweight and ultra-portable package then there is no better option than the iPad mini. So when it's time to fill your noggin' with loads of literary knowledge look no further than any of the e-readers above.