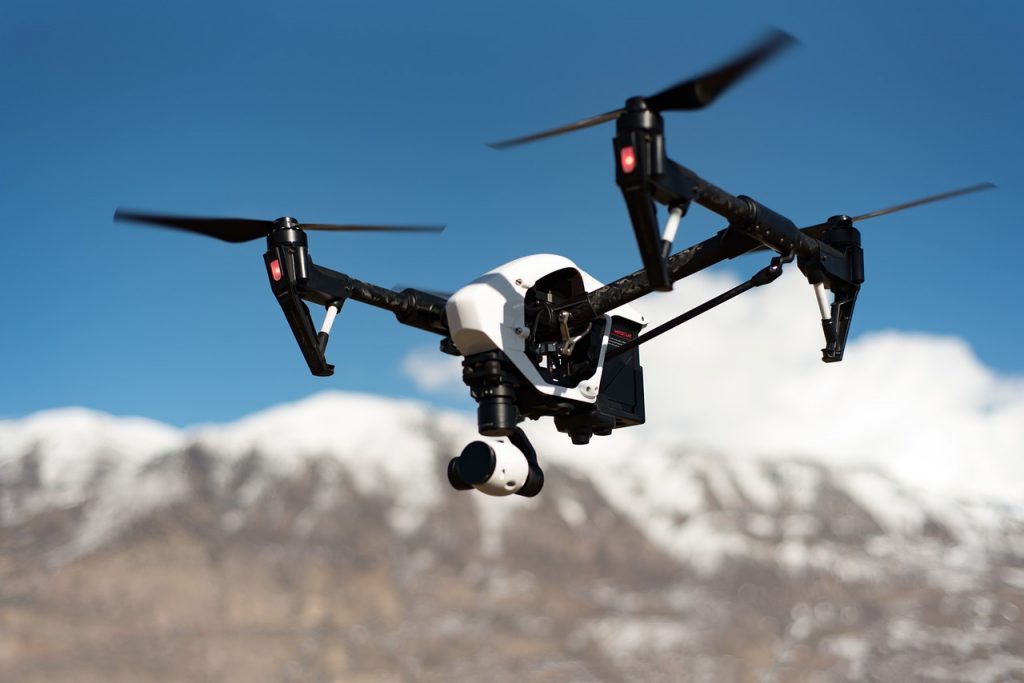 What started out as a fad is now starting to truly take over how we view things from a bird's perspective. Of course, we are talking about drones. Not only are they a hoot to fly, but many now come equipped with cameras, making that view from above a spectacular one.
As technology has zipped along faster than a soaring eagle over the past number of years, the cameras, the batteries, and the wireless networking gear drones employ to take clear pictures or video has evolved immensely. Now, drones offer you the ability to pilot themselves, shoot 4K video with an HD camera, and allow you 30-minutes or more of flight time before it needs to come back to base for a recharge. Plus, you can get all of this for less than $500.
If you are a beginner, that $500 price tag can drop significantly. Beginners can find a decent drone for around the $50 mark that has its own integrated camera and will give you a good solid 10 minutes on a single charge. There are many affordable options that can suit any level of drone user.
As it is with most things in life, the more one spends, the more one gets. The same can be said with a drone. The more decent ones will start at around $100, and you can then see the price jump significantly, depending on your needs and goals. Believe it or not, if you have the money, some of these flying video cameras can set you back a cool $20,000 or more.
So, step one would be to figure out just what you want in a drone. There are a few things to consider and honestly, any drone you find in the under $100 range may frustrate you to no end. Limited features, as well as limited flying times, maybe issues you wish not to deal with.
One of the first things to consider would be the drone controller. Most drones come with a remote that is similar to a game controller. Some allow you to fly with a smartphone app and some, the pricier models, come with their own first-person view goggles to give you the full effect as if you were in the drone's cockpit.
GPS support is another feature you may wish to have with your drone. This can help assist in take-offs and landings and also cut down on those wayward, and potentially expensive, crashes. Some drones with GPS also have a "return to home" feature on the chance that you may find yourself in a situation you can't get out of.
What type of battery your drone uses is also something to be looked at. Drones use lithium-ion batteries and most of the best drones will give you a 15–25-minute running time. Some drones have hit 30 minutes. Don't forget your spare battery or two. Those can run you from $45-75 apiece.
One more thing to consider is the size of your drone. Per the FAA, if the drone you purchase weighs 250 grams or more, it will need to be registered. Regardless of the drone's weight, make sure you know that US national parks, as well as many state parks, are off-limits. Also know the laws of the county you live in. Most have their own separate rules and regulations pertaining to remote-controlled aircraft.
There is a lot to think about before you plunk down a significant portion of your monthly paycheck, so let's see if we can help you decide.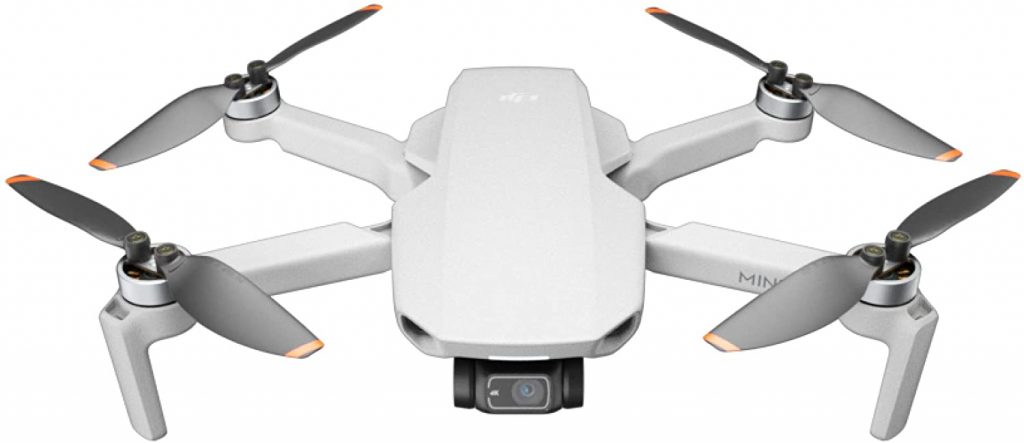 WHY WE LIKE IT – The size and power that are stuffed into this mini-drone are very impressive. The Mini 2 is ultralight and foldable, so taking it on your worldly adventures is a no-brainer. It's the main reason you purchase this drone.
Article continues below headlines
---
The Mini 2 brings you 4K ultra-clear video and 12mp picture quality with Level 5 wind resistance for those breezy days at the beach. Besides all of the wonderful camera features at your disposal, the Mini 2 also has a battery life of 31 minutes, so you won't have to rush to get that perfect picture or video.
PRICE – $449.00 on Amazon.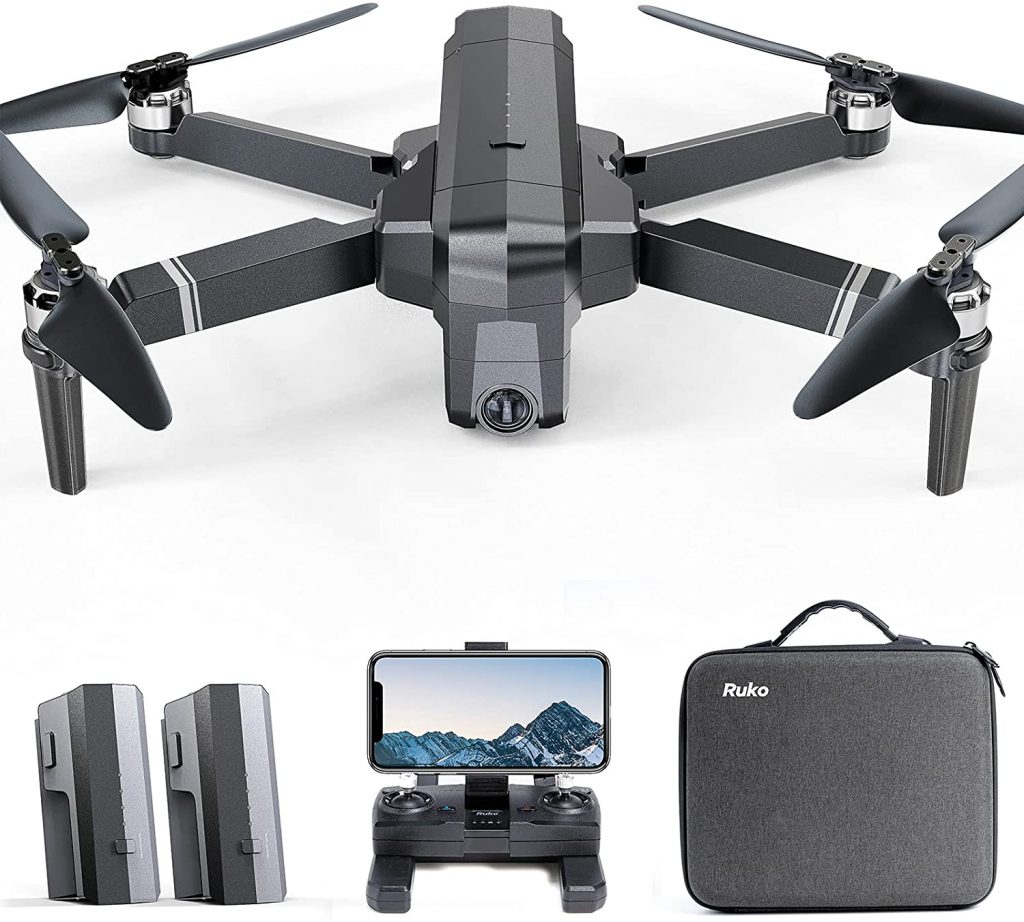 WHY WE LIKE IT – This Ruko drone makes taking aerial photos or video a breeze. You can get crisp 4K pictures and 2.9k videos with the F11 Pro, whose controls are as easy to learn as it is fun to fly.
The Ruko offers 60-minutes of flight time as it comes with 2 batteries that provide up to 30-minutes each. If the first battery goes low the drone has a low battery return feature as well as a signal loss return.
PRICE – $299.99 on Amazon. Right now, this represents a $100 savings on the original price.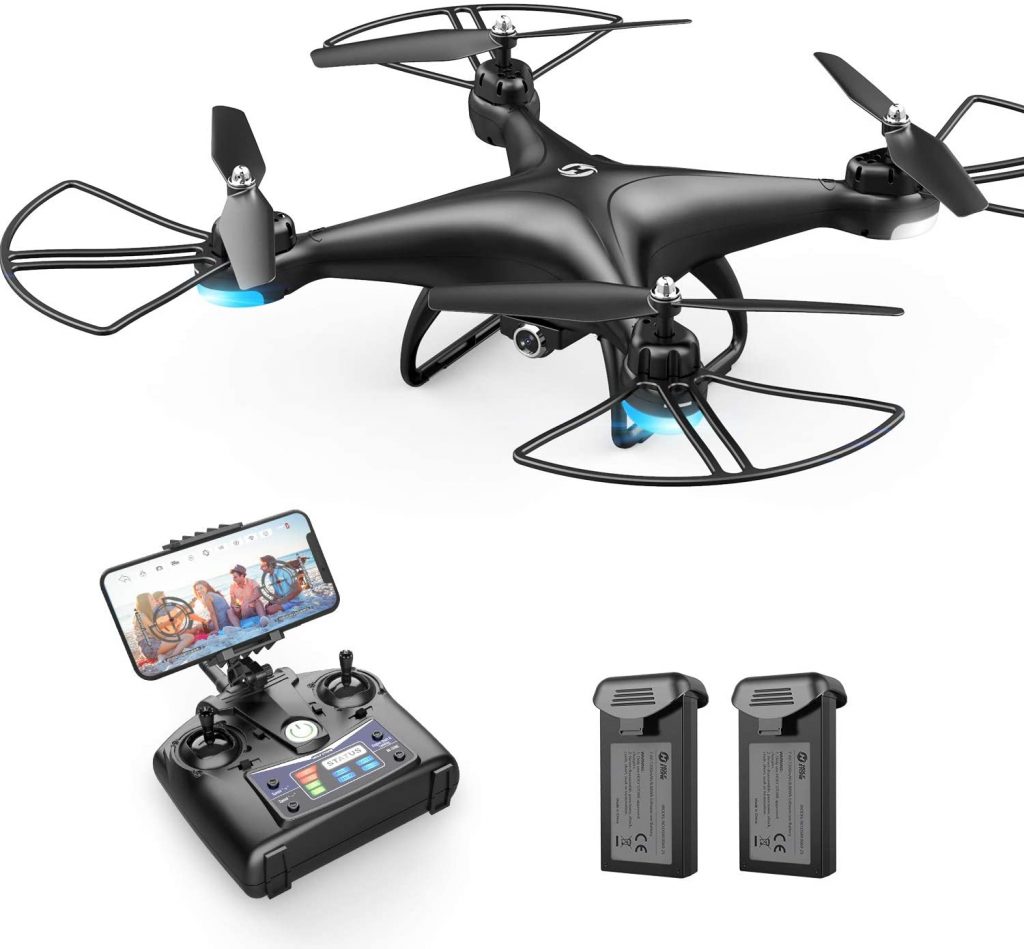 WHY WE LIKE IT – This drone is built for beginners. It features a 1080p camera for great video or pictures. Altitude lock is one of the many nice features you get that will help as you try to nail that perfect picture.
With the mobile app, you will have voice control, gesture control, trajectory flight, and gravity sensor control. For its price, a beginner can become a pro in no time.
PRICE – $92.99 on Amazon.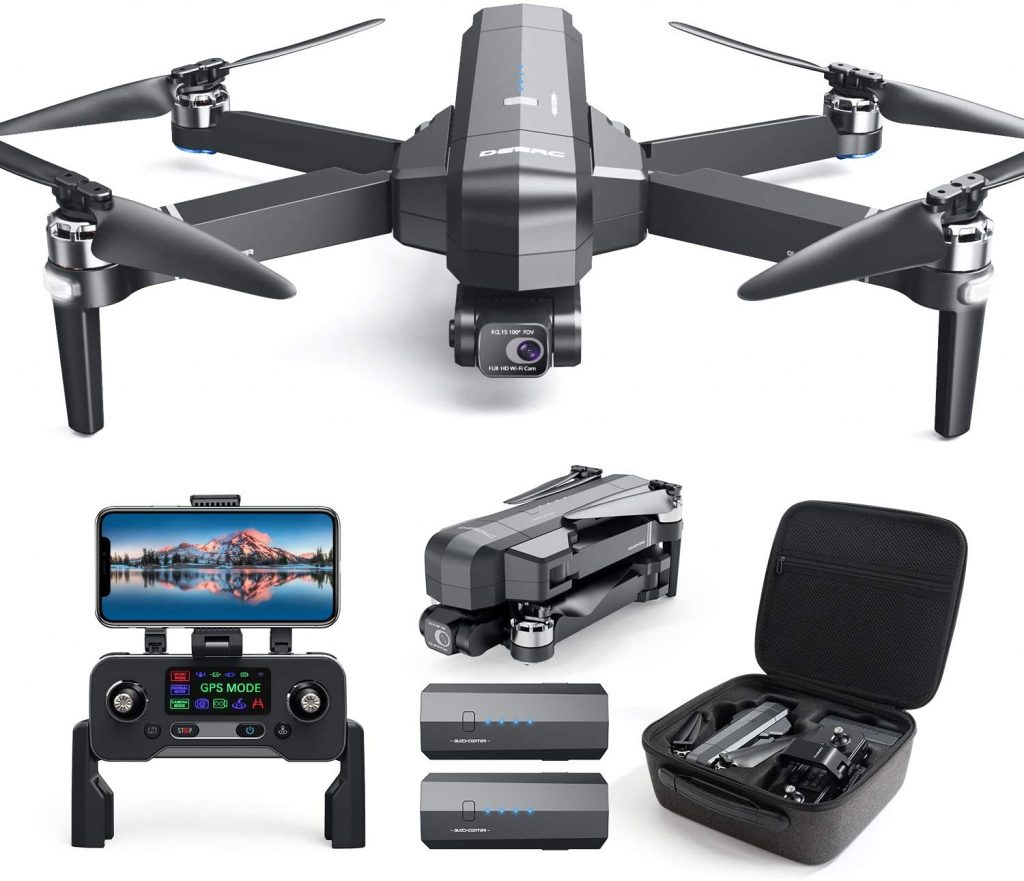 WHY WE LIKE IT – DEERC's DE22 Drone is intended for the more advanced flier. It is equipped with a 4K UHD camera that has 5x zoom capability. Its 2-axis gimbal and EIS technology help reduce blurring while providing better image stability.
It is easy to fly and is very intelligent in how it gets its shots. You can set the drone to waypoints fly or circle fly and the drone will automatically fly a customized route. It comes with two batteries that hold a 26-minute fly time charge in each.
PRICE – $449.89 on Amazon.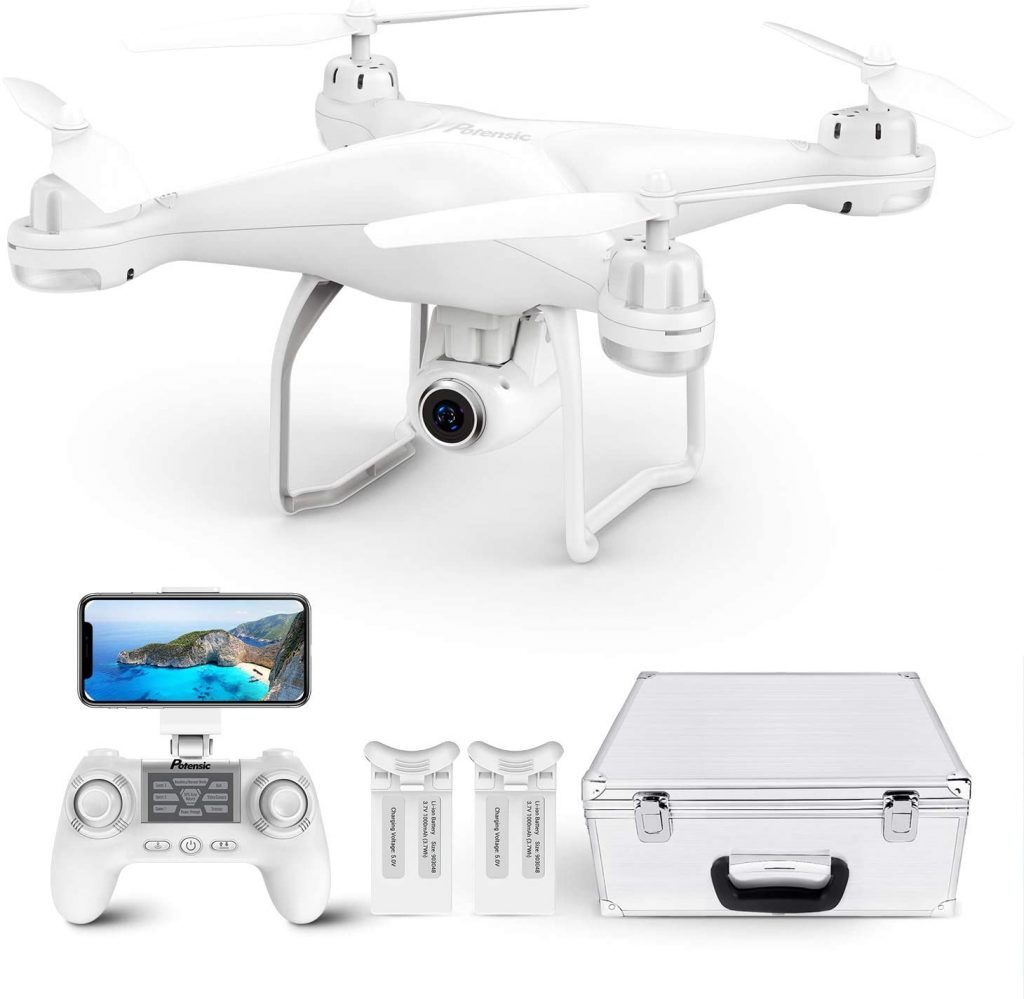 WHY WE LIKE IT – Another drone intended more for the beginner, the Potensic nevertheless is a popular drone. Easy to fly, it has a 2K camera for clear pictures and videos. It stands tall in the wind and has a return to home feature when the battery gets low or the signal is lost.
The drone has a Follow Me mode so you can go hands-free with it and once you activate the Customize Flight Path mode, your drone will do whatever you need it to.
PRICE – $169.99 on Amazon.
FINALLY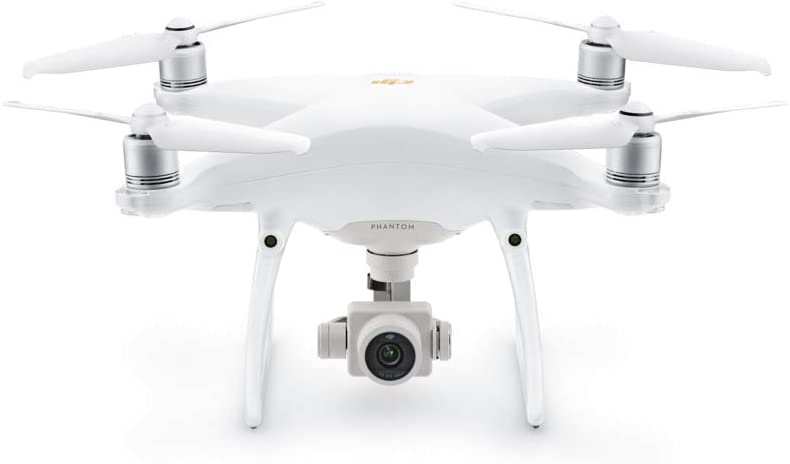 These are obviously only a few of the many great drones on the market. We'd be remiss if we didn't mention another drone and this one is one for the professionals in the bunch. It is the DJI Phantom 4 PRO model that does just about anything you need to include making your lunch. The Phantom is designed for pro use and its price reflects this. You can grab one of these amazing drones for a cool $1,995 on Amazon and if you're looking to step up your drone game, then the Phantom 4 is the model.
Do your research. The above suggestions are solid drones and offer something for beginners, intermediates, and pros alike.
Fly like an eagle.