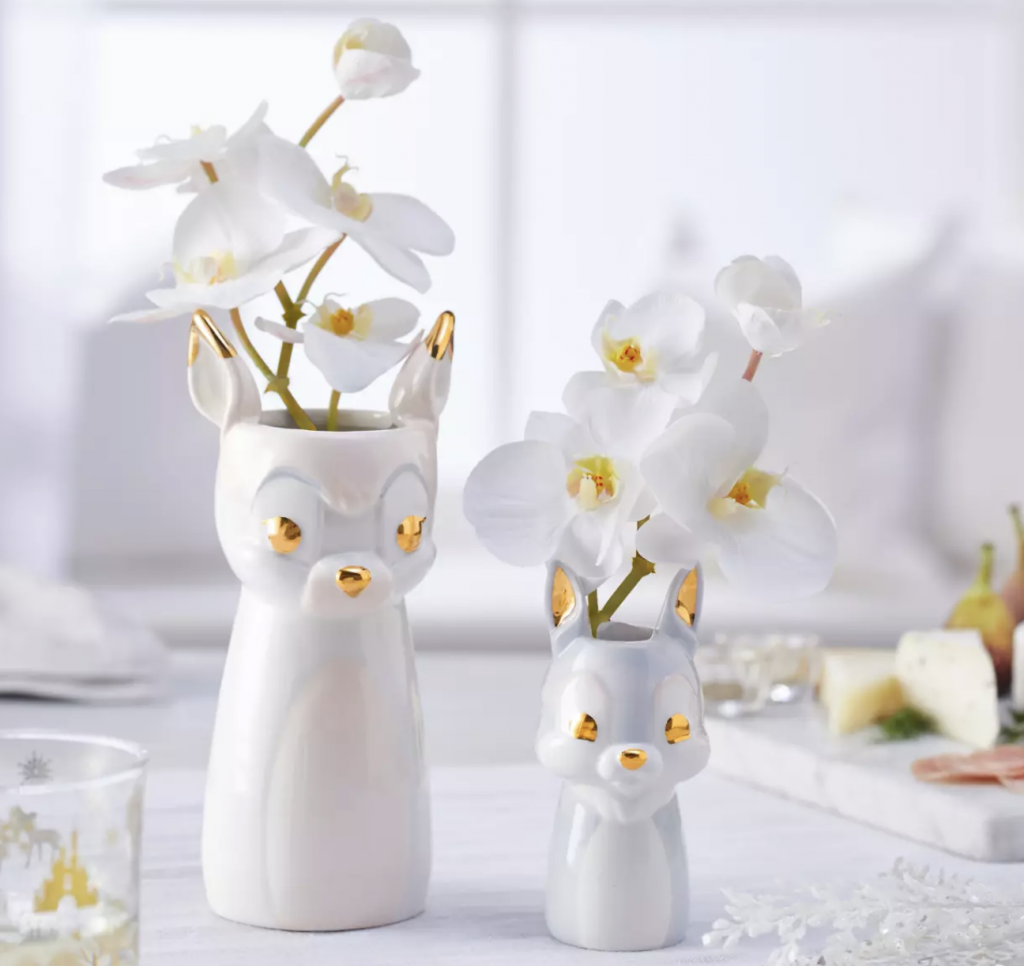 Disney is one of those very few companies that has the ability to attract all types of people regardless of their age, race, ethnicity, or socioeconomic status. Its characters are as iconic as they are timeless, its movies transcend generations, and its theme parks are global landmarks. You'd be hard-pressed to find a person without a special place in their heart for at least one Disney character. In fact, those odds have increased exponentially in recent years thanks to Disney's mega-acquisitions of Marvel, Lucasfilm, and 20th Century Fox. Regardless of who your favorite might be, Disney certainly proves that just because we all grow up doesn't mean we grow out of the things we loved as children. So, for all of those kids at heart, we put together a collection of the best Disney-themed home decor.
FOR THE LIVING ROOM & BEDROOM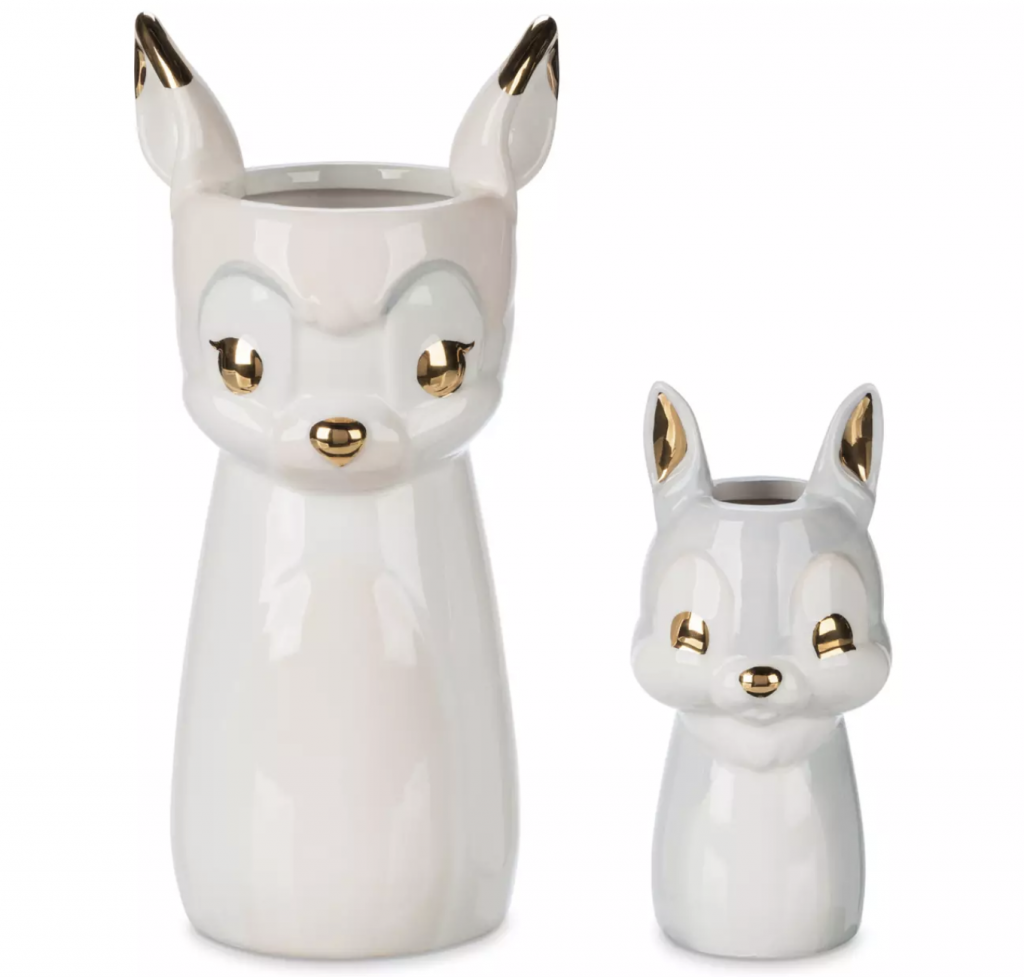 WHY YOU'LL LOVE IT – This delightful pairing is sure to look great in any Disney fan's space. They are both colored in a neutral white with delicate gold accents. They would look great both as standalone figures to highlight the decor in any room or filled with live or faux flowers. The Bambi & Thumper vase set is subtle enough to blend seamlessly into any room while also highlighting your love for Disney. They represent everything you want and more from Disney decor.
PRICE – $44.99 at Disney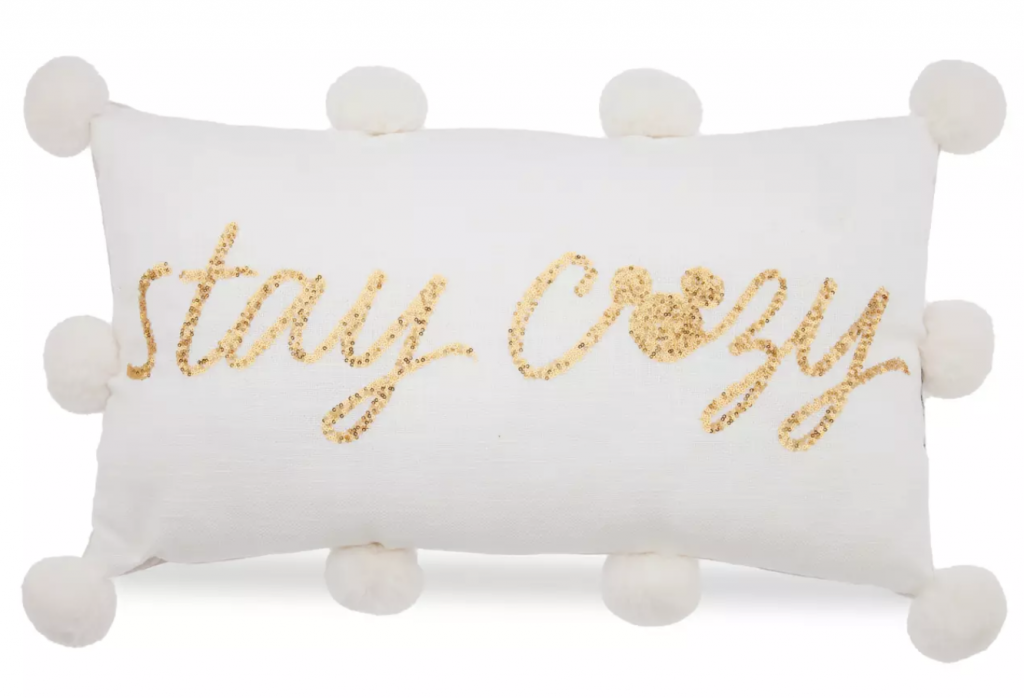 WHY YOU'LL LOVE IT – This pillow is another subtle piece that combines a touch of Disney with attractive decor. It, too, is neutrally colored and is accented by gold lettering. And the little pom-poms that surround it just make it look so comfy and huggable. It reads "stay cozy" with a Mickey icon cleverly being used as a replacement for the "o." The back of the pillow also features silhouettes of both Mickey and Minnie.
PRICE – $39.99 at Disney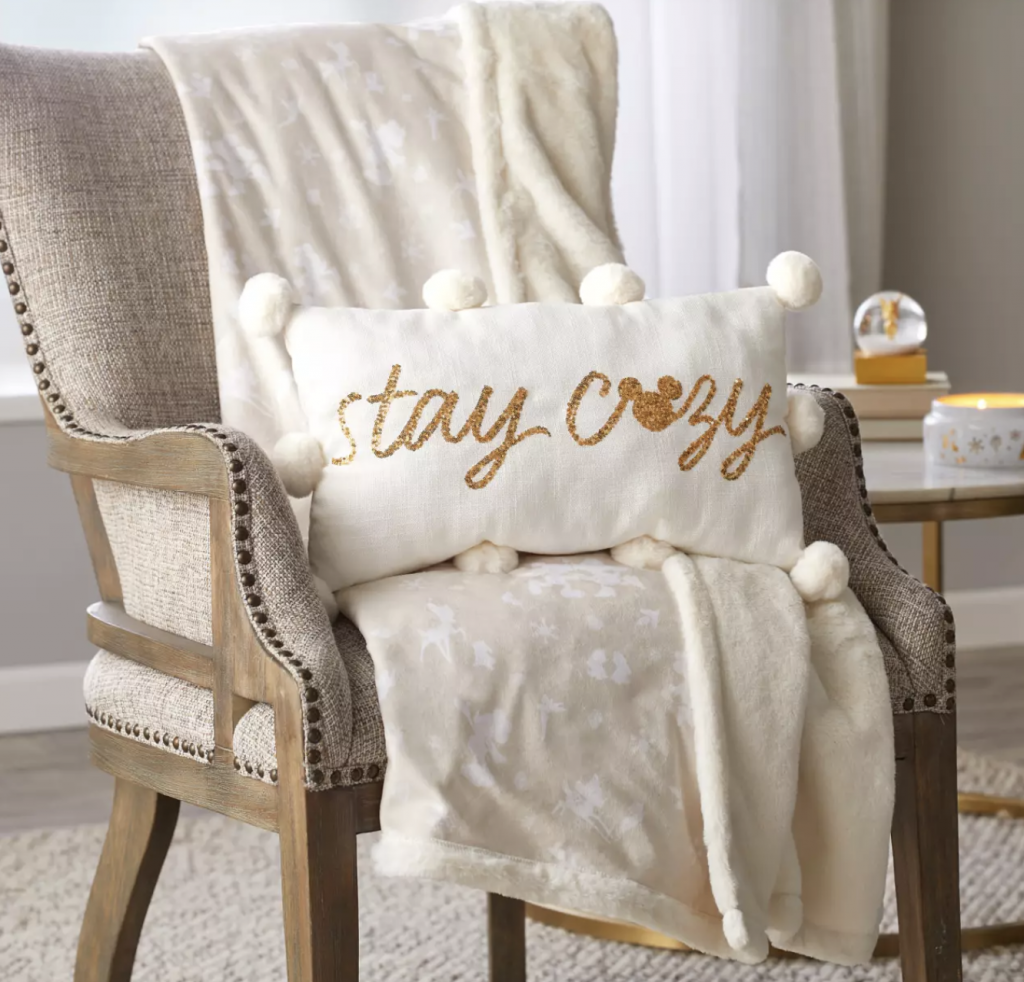 WHY YOU'LL LOVE IT – What every good pillow needs is a nice matching throw to go with it. This throw will make for one of the coziest of all the Disney decor items on our list. It is characterized by a beautiful soft white, and we promise, it really is as warm and snuggly as it looks. It will look amazing on any couch and measures a generous 60" x 72" to make sure your toes stay warm. Classic Disney character silhouettes are printed across the entire throw.
PRICE – 74.99 at Disney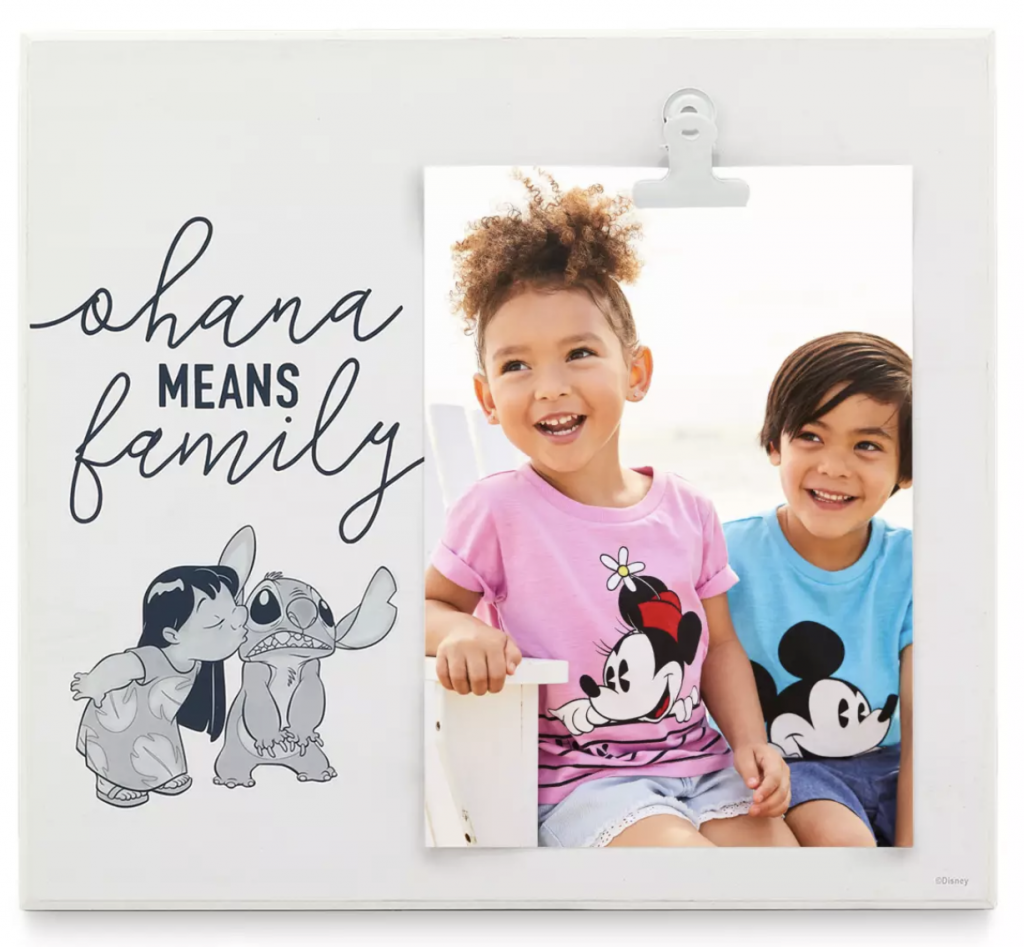 WHY YOU'LL LOVE IT – What's any space if it's not adorned with pictures of family? Which is why this Lilo & Stitch photo frame is a must for any Disney fan looking to add some character decor to their life while showing off the people who are most special to them. What makes this frame even more perfect is that it reads "Ohana means family," which any Lilo & Stitch fan will know is a reference that comes straight from the movie. It is best displayed on a desk or shelf.
PRICE – $16.95 at Disney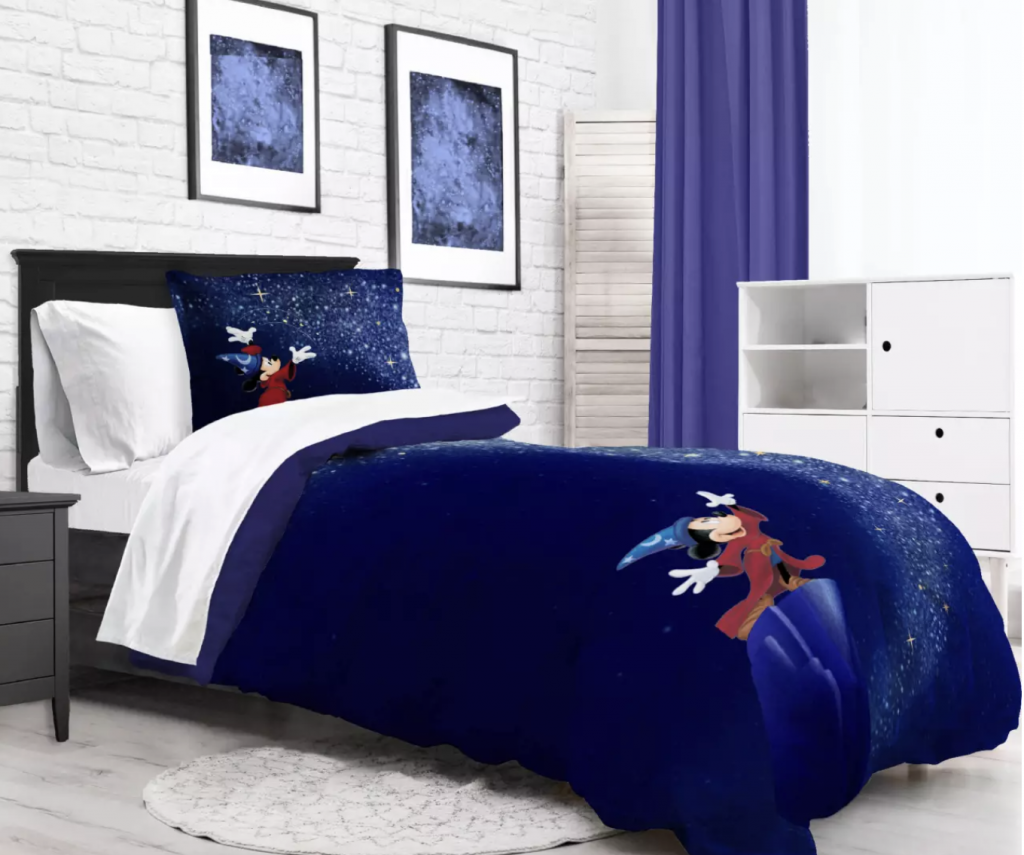 WHY YOU'LL LOVE IT – First off, this comforter and sham set is great because it comes in three different sizes – twin, full, and queen. And while Disney does offer a range of bedding in those sizes, we honed in on this particular set because it is likely to appeal to both guys and gals and there is really nothing more timeless than Sorcerer Mickey. Additionally, its vibrant blues evoke a dreamlike wonder that's perfect for bedtime. "A dream is a wish your heart makes" after all, so why not dream underneath the magic imbued by Sorcerer Mickey?
PRICE – $48.99 – 70.99 at Disney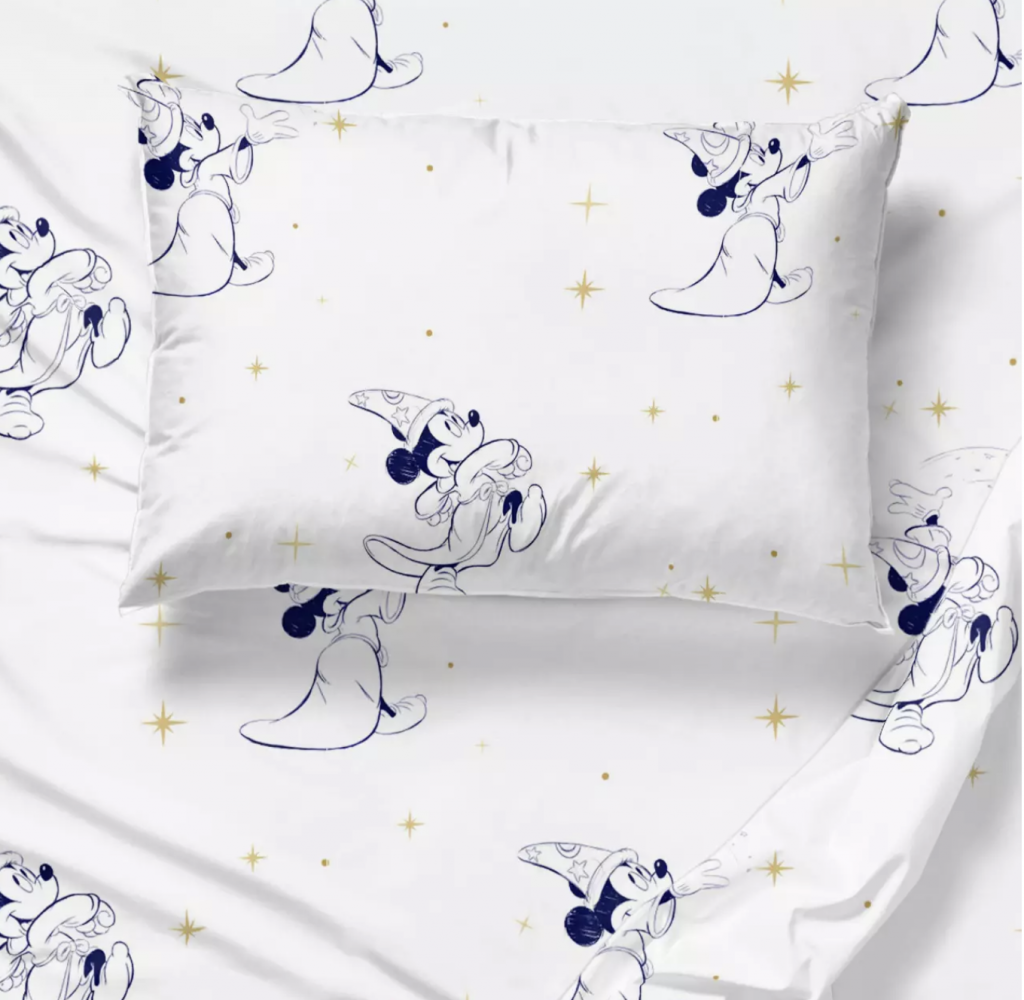 WHY YOU'LL LOVE IT – If you have the comforter and the sham, the sheet set is a necessary additive to your Disney decor. It too is available in twin, full, or queen sizes. And its white base with Sorcerer Mickey stencils offers a nice contrast to the navy blue comforter and sham.
PRICE – $29.99 – $39.99 at Disney
FOR THE KITCHEN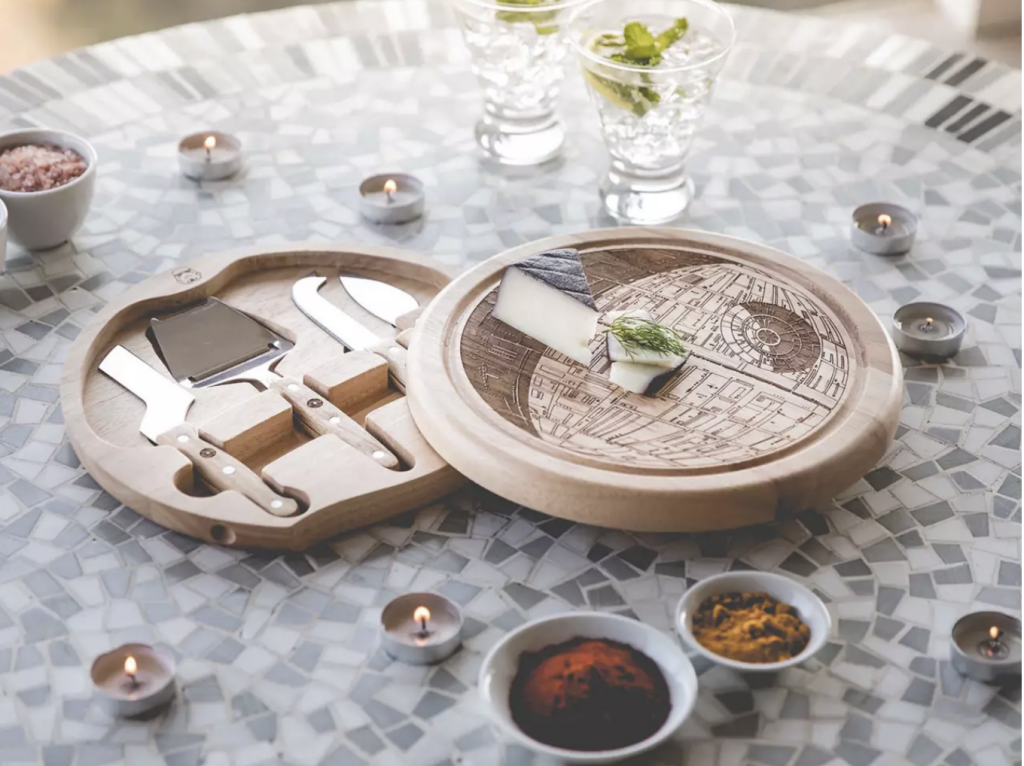 WHY YOU'LL LOVE – This unique piece of Disney decor is perfect for both the gourmet cheese and Star Wars enthusiasts. It is a well-crafted split-level cheese board with four different brushed stainless steel cheese-cutting tools. This set is also nice because it is made of eco-friendly rubberwood.
PRICE – $44.95 at Disney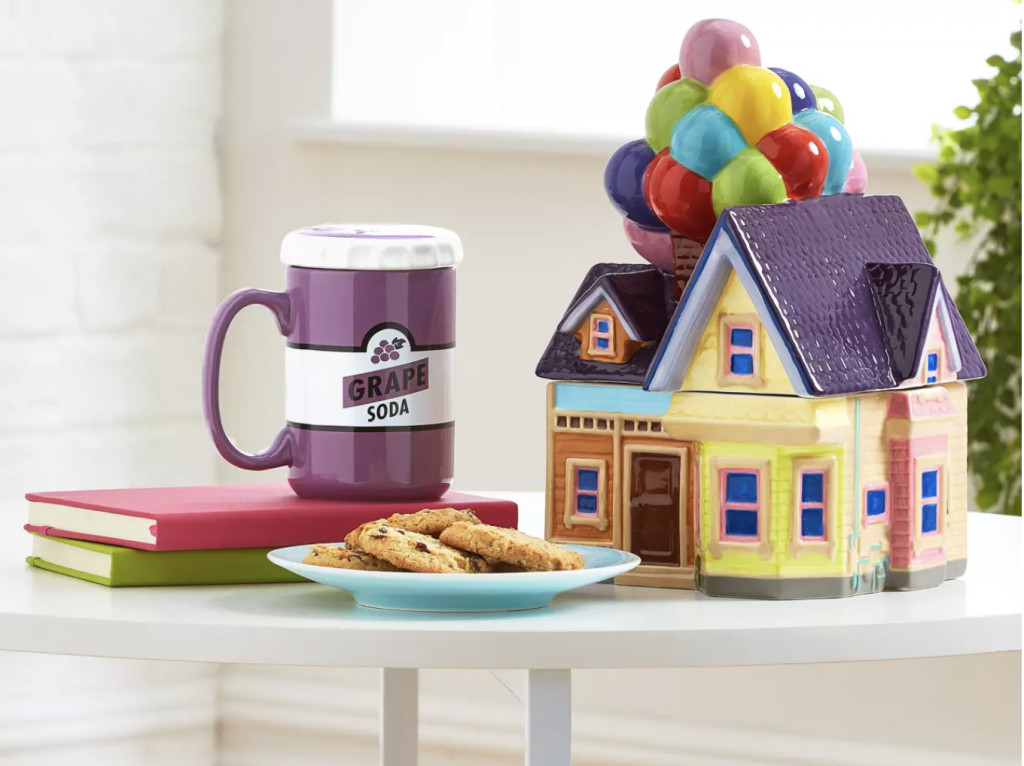 WHY YOU'LL LOVE IT – We couldn't help but recommend this cookie jar because it is just the cutest. If you are a fan of Up (2009), then this is the perfect piece of Disney decor to have in your kitchen. Its color scheme and design come straight from the movie, and when you want a cookie you have to lift the balloons atop the house to open the jar. It's the perfect compliment to such a heart-warming (and tear-inducing) movie.
PRICE – $59.99 at Disney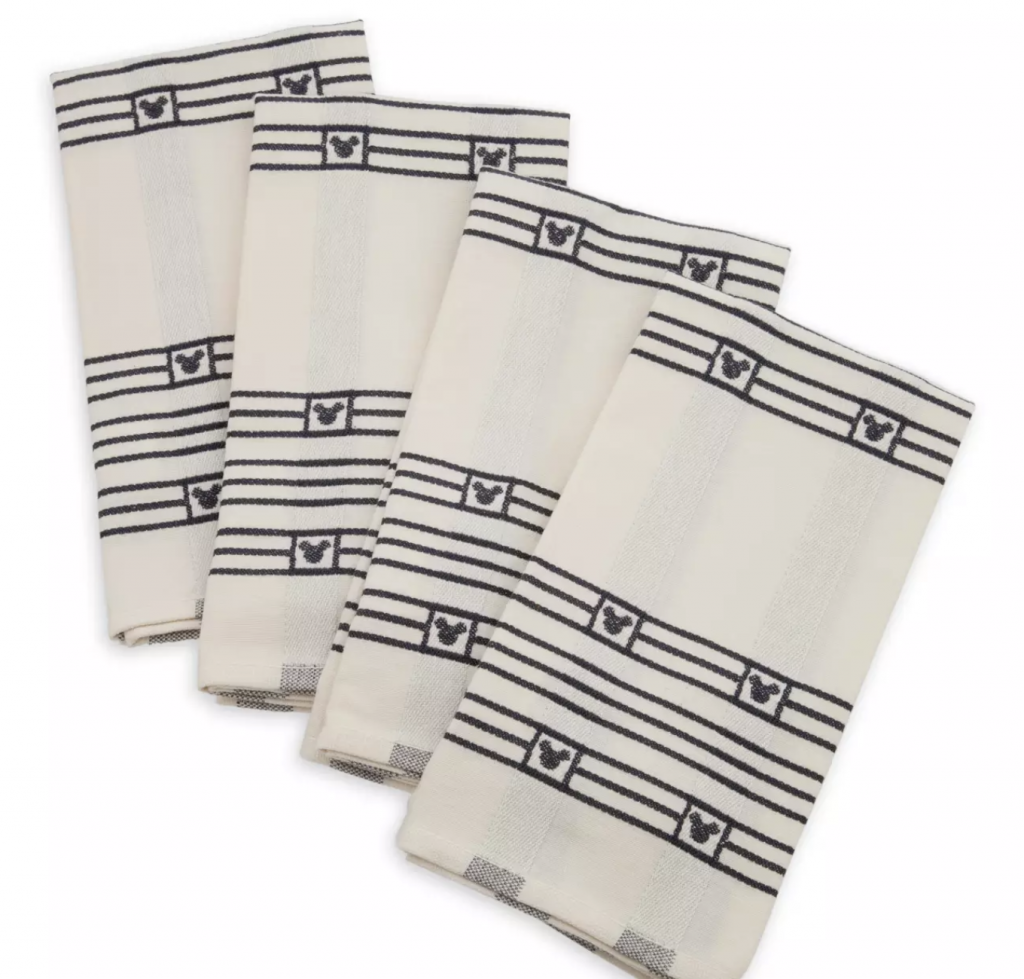 WHY YOU'LL LOVE IT – This napkin set is ideal for the person who wants to show off their Disney decor at their next dinner party. This set is sophisticatedly designed with subtle Mickey icons strategically placed within the stitching. And its colors are neutral enough to pair with virtually any dinnerware place setting. Who knew Mickey and fancy napkins could blend together so well?
PRICE – $19.99 at Disney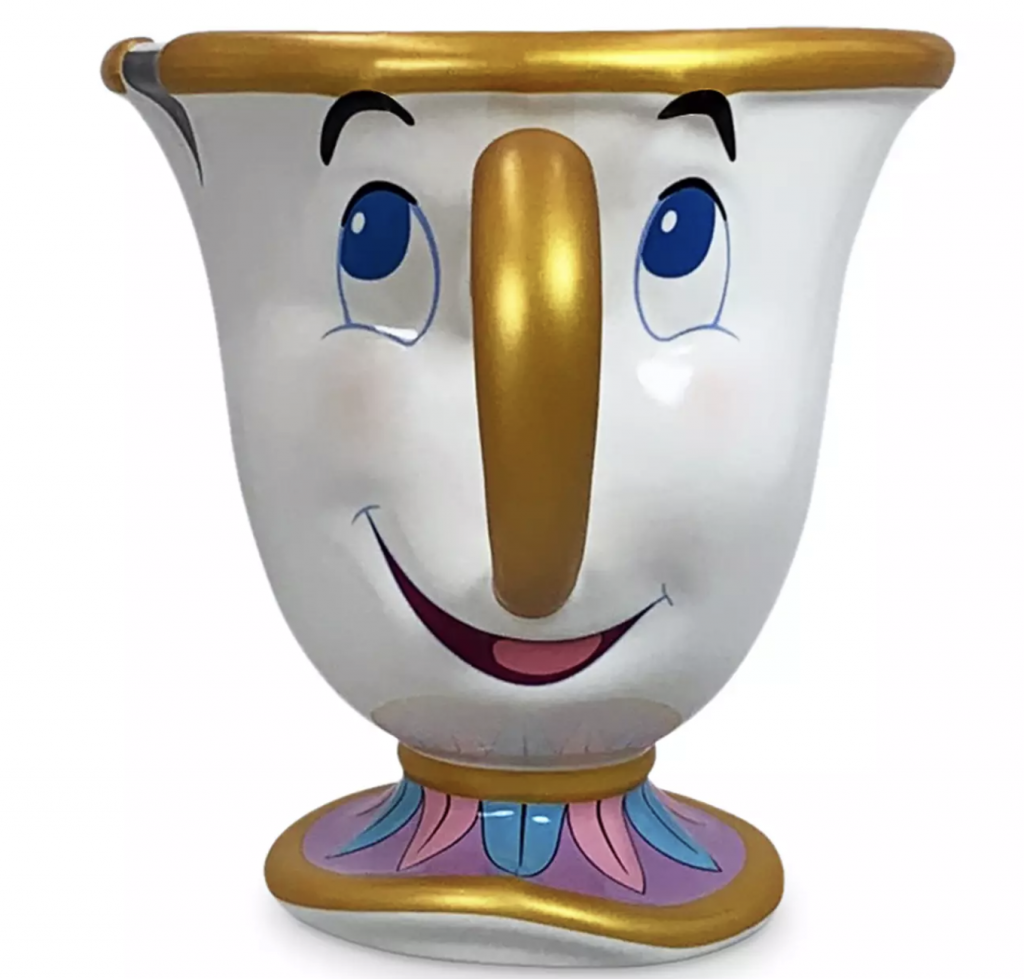 WHY YOU'LL LOVE IT – There are few animated movies more timeless or revered than Beauty And The Beast (1991). In fact, it was the first and only animated movie to ever be nominated for Best Picture at the Oscars, and walked away that year with the honor of having both the Best Original Song and Score. That being said, what Disney enthusiast wouldn't want to drink their morning cup of coffee or tea out of an adorably sculpted Chip glass? This mug is an exact replica of the character Chip from the classic movie down to its gold rims and ever so recognizable chip.
PRICE $22.99 at Disney
HONORABLE MENTIONS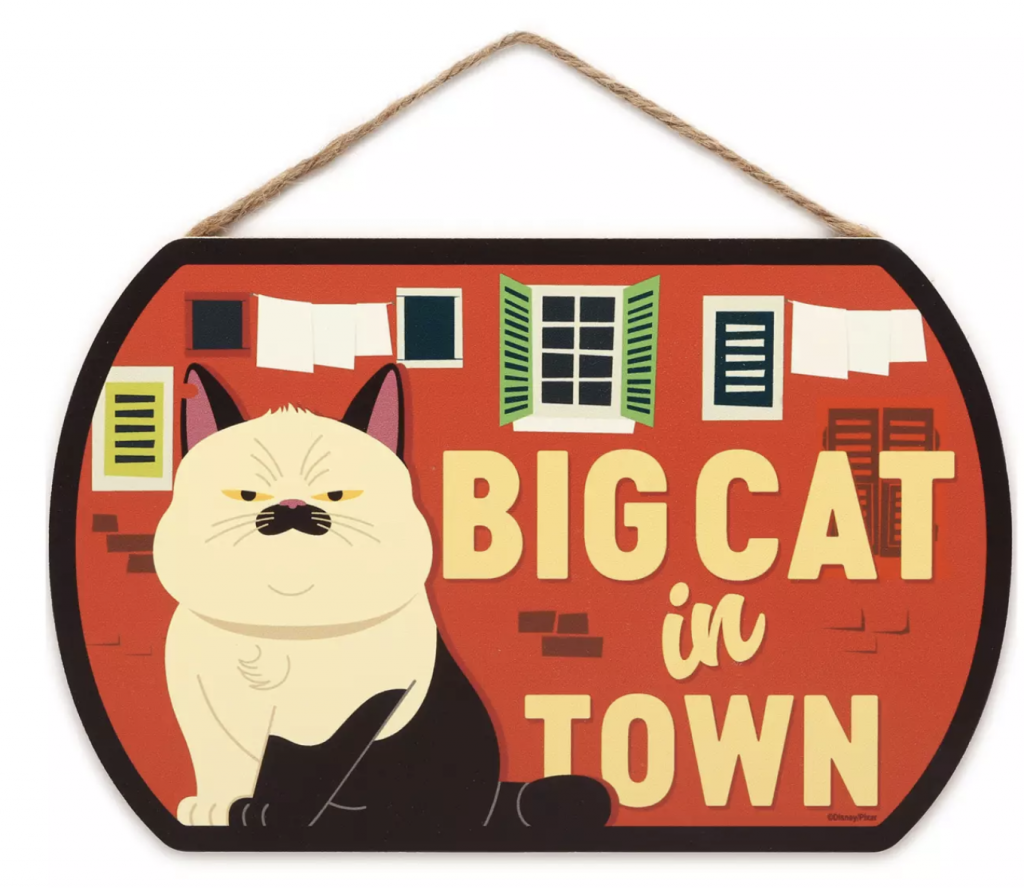 Just because there was so much to choose from we decided to include a few top contenders that were just shy of making the list. Some honorable mentions include the Machiavelli "Big Cat in Town" Flat Wood Wall Art from the new movie Luca, the Ariel Thingamabob Mug and Spoon Set, and the Tinker Bell Snowglobe. All in all, there are so many wonderful Disney decor items to choose from, but the above list should serve as a solid starting point so you can start tastefully adorning your home with items that pay well-crafted homage to your most beloved characters.
Article continues below headlines
---