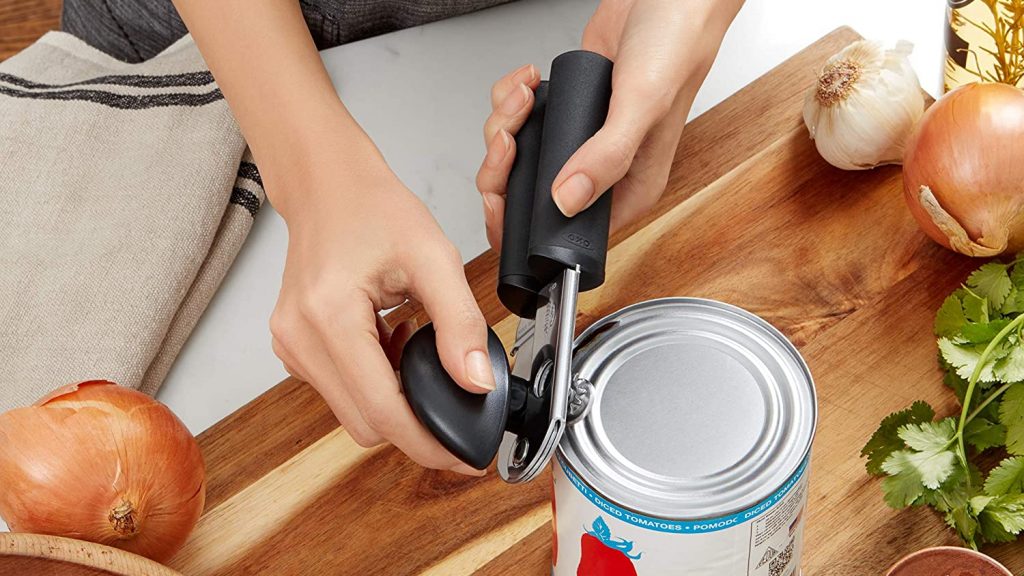 For the most part, can openers are kitchen tools that are more of an afterthought, that is until you actually need to use one. It's at this moment when you realize, especially if you don't have one handy, that these little buggers are much more important than you're giving them credit for.
For those of you who have graced this fine Earth with your presence for more than a few decades, you probably can remember back to when a can opener was a simple instrument. You would pop it onto the can of your choice, squeeze, and start cranking. While some still use this same neanderthal technique, many of the newer can openers offer a little more high-tech spin to them.
The nice ones offer a smooth turn. They even are designed where you no longer have to worry about sharp edges as the cut takes the top off instead of chopping into it.
Some new can openers are also designed to make life a bit easier in that they come equipped with bottle openers or even corkscrews.
When it comes to handheld can openers, there are a couple to consider – top or side openers. You'd probably lean towards the top opener if you like to use the lid to drain liquid from the can. However, these models need to be cleaned much more often and dried to prevent rust and/or bacteria from forming on the blade.
The side-cut openers are much safer in that you don't need to worry about the sharp edges of the lid. They are also good in that the blade does not come in contact with the food inside the can.
Other features you should consider are just how easy the can opener is to use. Once the opener is attached, how smooth is the turn? Some can openers have magnets to help remove the lid while others have pliers so you can pull the lid off once it's cut.
Because we care, we are going to offer our best recommendations when it comes to can openers. Not only will we touch on some great handheld models, but we are going to also discuss a few electric can opener models that may be of interest.
HANDHELD CAN OPENERS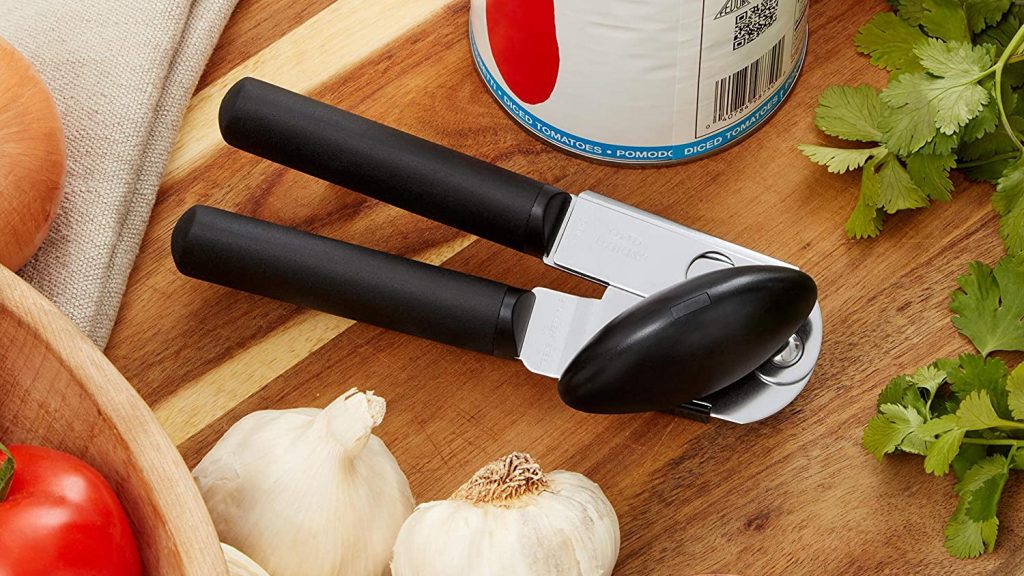 WHAT WE LIKE – From its large turning knob to its soft, non-slip grip handles, the OXO can opener should be near the top of your list. This is a side-cut opener that features a sturdy, sharp stainless-steel blade that will easily get the job done time and time again. The can opener also features a bottle opener to help with your adult beverage needs.
PRICE – $15.95 on Amazon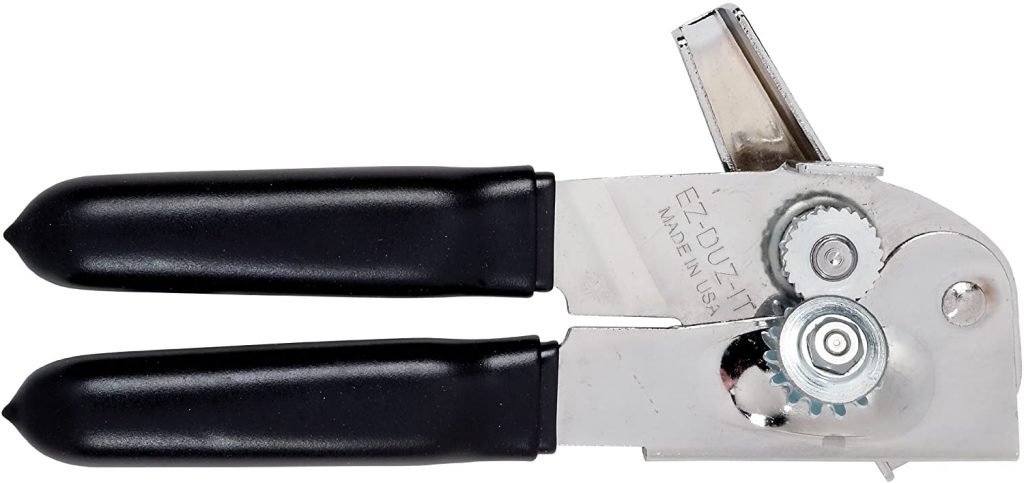 WHAT WE LIKE – This is another side-opener that features a heavy-duty blade and non-slip grip handles. Built to last, the EZ-DUZ-IT gear-driven design makes for a very smooth cut.
Article continues below headlines
---
PRICE – $11.16 on Amazon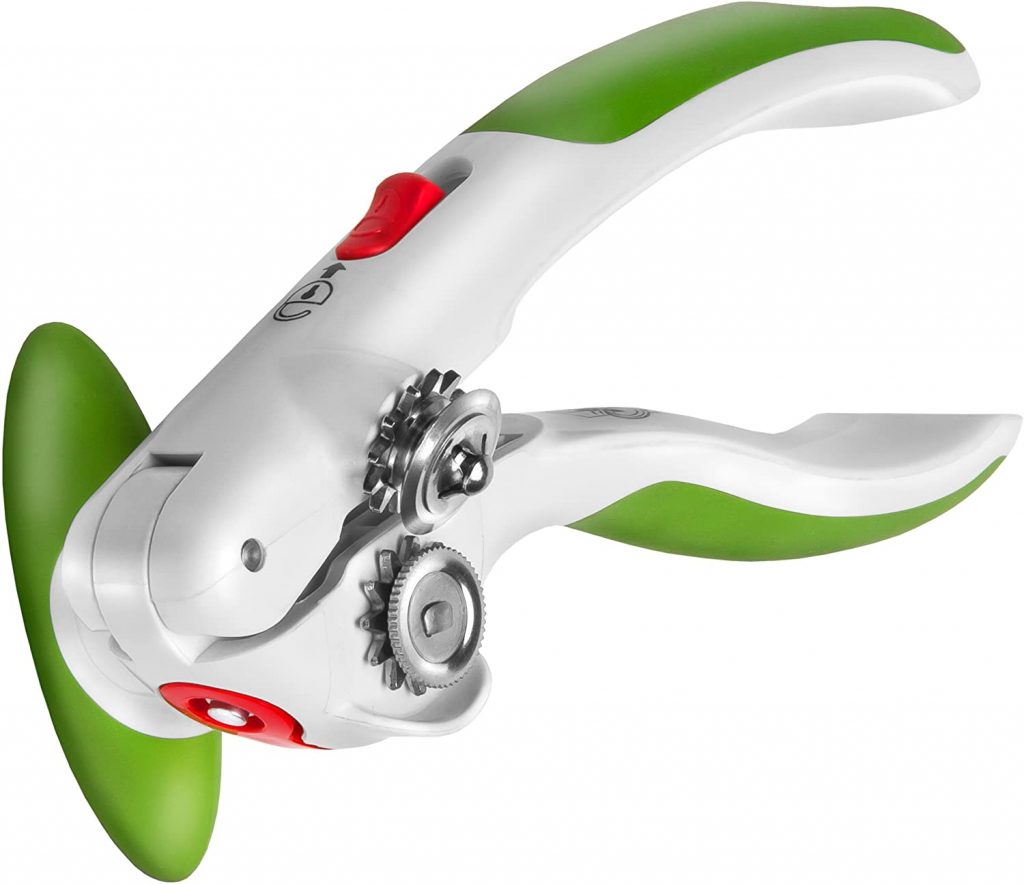 WHAT WE LIKE – One of the fancier can openers on the market, you are sure to enjoy this side opener. With its high-performance blade, the Zyliss locks on to any can size and offers a nice, smooth turn. It comes equipped with a magnet for easy removal of the lid and a lever to release the lid when complete.
PRICE – $19.99 on Amazon

WHAT WE LIKE – This top-release Rosle can opener is perfect for those who don't wish to deal with sharp edges. The Rosle takes the entire lid off and can be removed with its pliers, so you never have to even touch food or the lid. For easy storing, the can opener is built with a hanging ring, so you don't have to stuff it away in a drawer.
PRICE – $42.82 on Amazon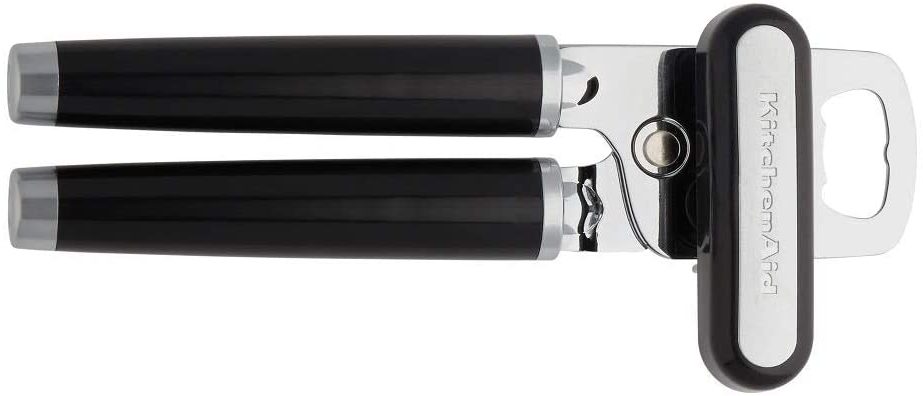 WHAT WE LIKE – Another simple-to-use side can opener that offers users a comfortable grip. The stainless-steel blade is easy to turn while it cuts, and the opener also comes equipped with a bottle opener.
PRICE – $14.99 on Amazon
Now, we'll jump on over to the pricier, but much less physical of can openers – the electric.
ELECTRIC CAN OPENERS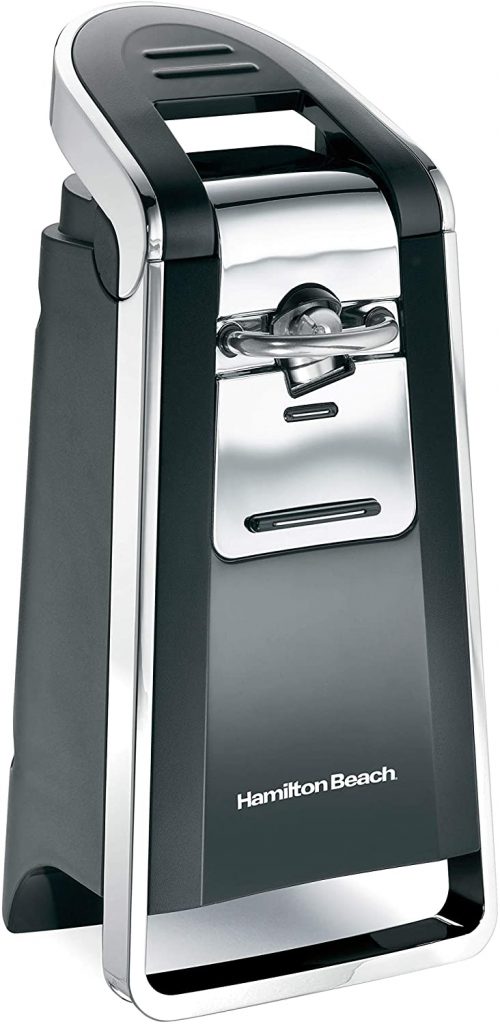 WHAT WE LIKE – This is one of the highest-rated electric can openers on the market and since it is made by Hamilton Beach, you can understand why. This can opener is one that cuts the entire lid off, making for zero sharp edges, allowing the user to top the lid off with no worry. To lessen your worry even further, the opener's motor is permanently lubricated so oiling will never be needed.
PRICE – $31.85 on Amazon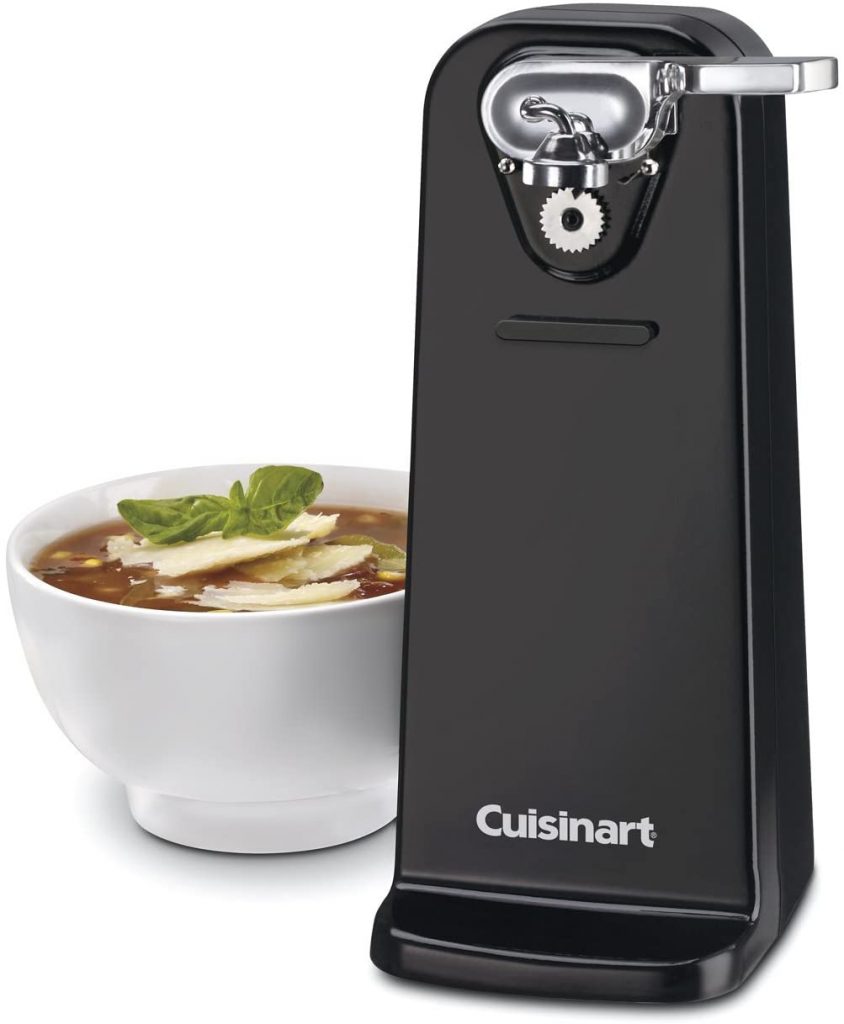 WHAT WE LIKE – Another solid entry in the electric can opener market. While this Cuisinart is an electric model, the cutting design looks remarkably like an old-fashioned can opener. You sit the can on the opener (side cut) but instead of cranking the handle, you simply push down on it. The lid sticks to the magnet and presto, the can is open.
PRICE – $24.95 on Amazon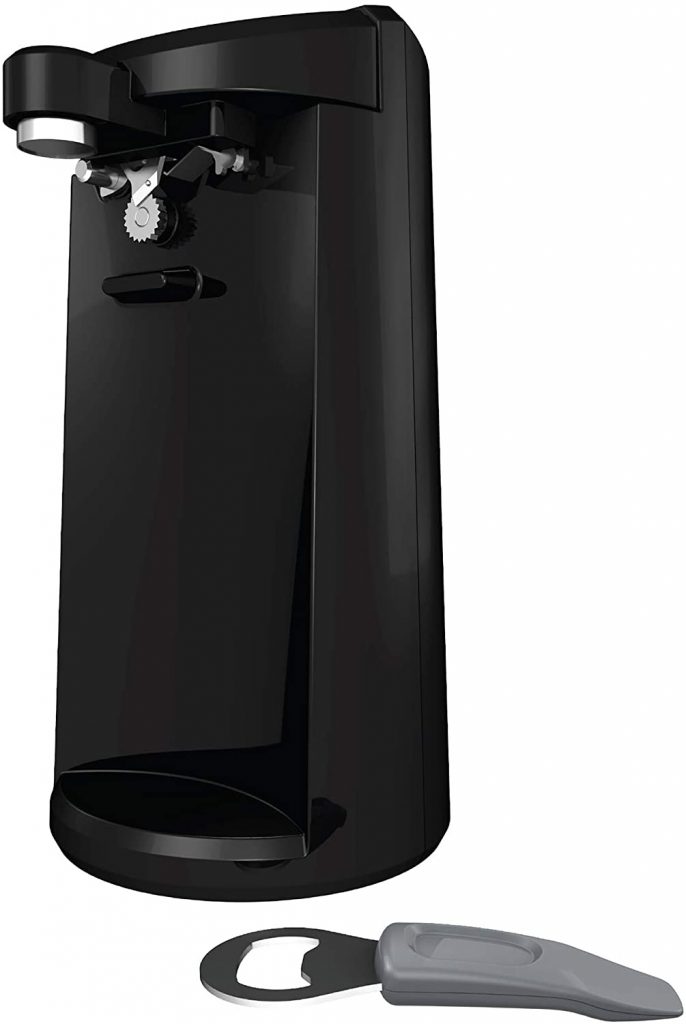 WHAT WE LIKE – Although Black+Decker is more known for its tools, this kitchen appliance is highly rated. It is simple to use, just attach the can to the opener and push down on the easy-press lever. A nice addition to this electric can opener is the manual bottle opener that is stored conveniently in the back of the product.
PRICE – $17.14 on Amazon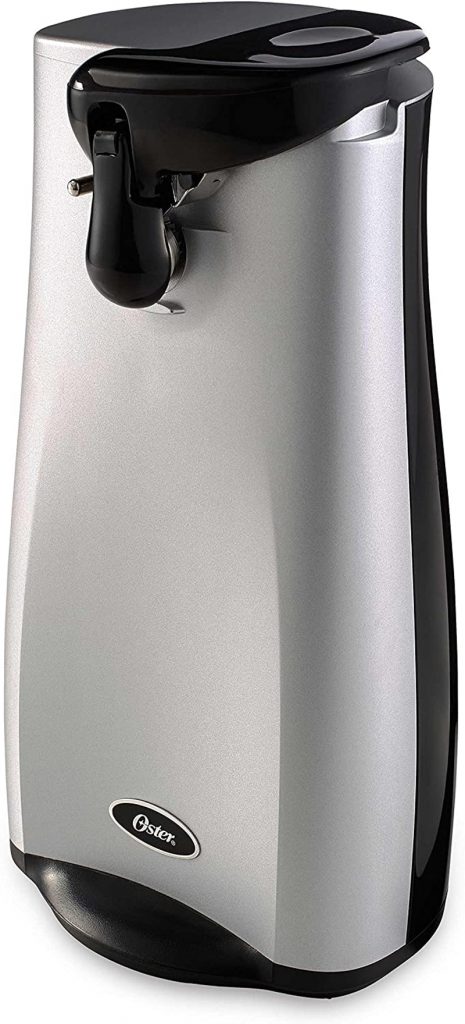 WHAT WE LIKE – Oster makes a dependable electric can opener that is designed for any size can. It can also take on any lid with its Power Pierce cutting blade. Included in this model is a built-in knife sharpener.
PRICE – $24.99 on Amazon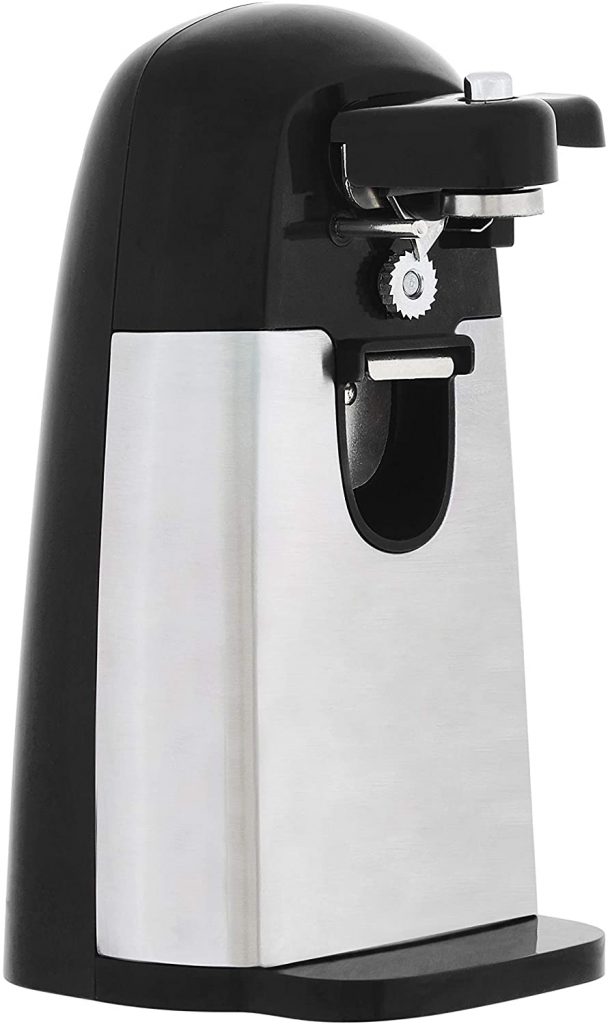 WHAT WE LIKE – Amazon has joined the electric can opener business with its name-brand model. While it only cuts the lid off regular-sized cans, it does it well. The opener has a powerful stainless-steel blade that opens cans with zero snagging.
PRICE – $17.99 on Amazon
FINAL ANALYSIS
Do you not mind a little work, or do you prefer as little as possible when opening cans? That is the decision you'll need to make when purchasing your next can opener. The handheld openers are becoming more sophisticated but easier to maneuver. Is it the classic side-cut that you prefer or the top-cut? Safety is always key when opening cans.
As for the electric options, the prices are actually not bad, considering. Less work is involved with the electric openers and the only drawback seems to be storage space.