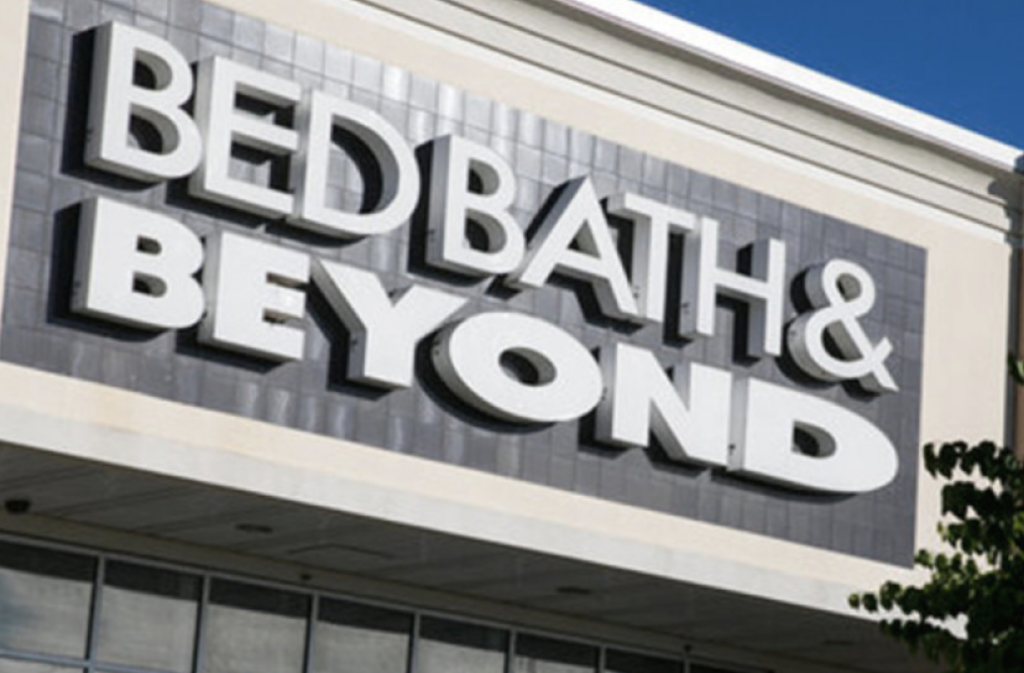 A changing retail landscape has given way to a slew of businesses that are now in dire straights. Kohl's, Revlon, and shopping malls as we know them are all struggling to hang on. And that's really just scratching the surface. Bed Bath and Beyond can now be added to the list of businesses that are in big trouble. After years of declining sales Bed Bath and Beyond could be at risk of going completely under.
A couple of key warning signs have arisen that suggest the health of Bed Bath and Beyond is failing. A recent report that came from analysts at Bank of America highlighted some of the biggest causes of concern erupting at the home goods store. Bank of America highlighted that Bed Bath and Beyond's lackluster sales performance have forced the retailer to begin to cut costs wherever possible. This includes limiting the use of utilities such as air conditioning and significantly slashing employee hours. Additionally, the company's consistent loss of revenue has caused its share prices to continue to fall. CNBC reported that Bed Bath and Beyond shares recently fell 14%. And unless the company can find a way to recoup some of its lost sales, that downward direction is likely to keep.
Numerous mitigating factors have contributed to putting Bed Bath and Beyond in the predicament it is in at present. For instance, analysts determined that Bed Bath and Beyond has had an immense loss of foot traffic equaling up to about 30%. Less foot traffic inherently leads to a decline in profit. That serves as an even more forbidding sign for Bed Bath and Beyond considering that titans such as Walmart and Target have been able to retain the number of people shuffling through their stores.
Moreover, the company just announced that it will replace current CEO Mark Tritton, former chief merchant officer at Target, which further signals that Bed Bath and Beyond is in major trouble. Tritton took the helm at Bed Bath and Beyond in 2019 with big plans to revitalize the dimming business. However, due to unforeseen circumstances brought on by the pandemic, his plans never adequately got off the ground. Bed Bath and Beyond essentially was hit when it was already down.
Even though things don't look good for the home goods giant, Bed Bath and Beyond's fate isn't sealed just yet. In an attempt to bounce back the company will likely resort to some drastic cost-cutting measures far greater than just depriving its employees of air conditioning at the height of summer. Speculatively, top execs will likely resort to additional store closures, halt any scheduled store renovations, and cancel any planned store openings. Those tactics will certainly serve to give the company some extra monetary cushion. However, that cushion can only last for so long. To survive, the retailer needs to find a way to substantially revitalize its business. Its staying power hinges on it. If it can't then it's destined to become the next casualty to die out amongst other extinct retail behemoths.