Find out why Apple's new Mac Studio is the machine creative industry professionals have been waiting for.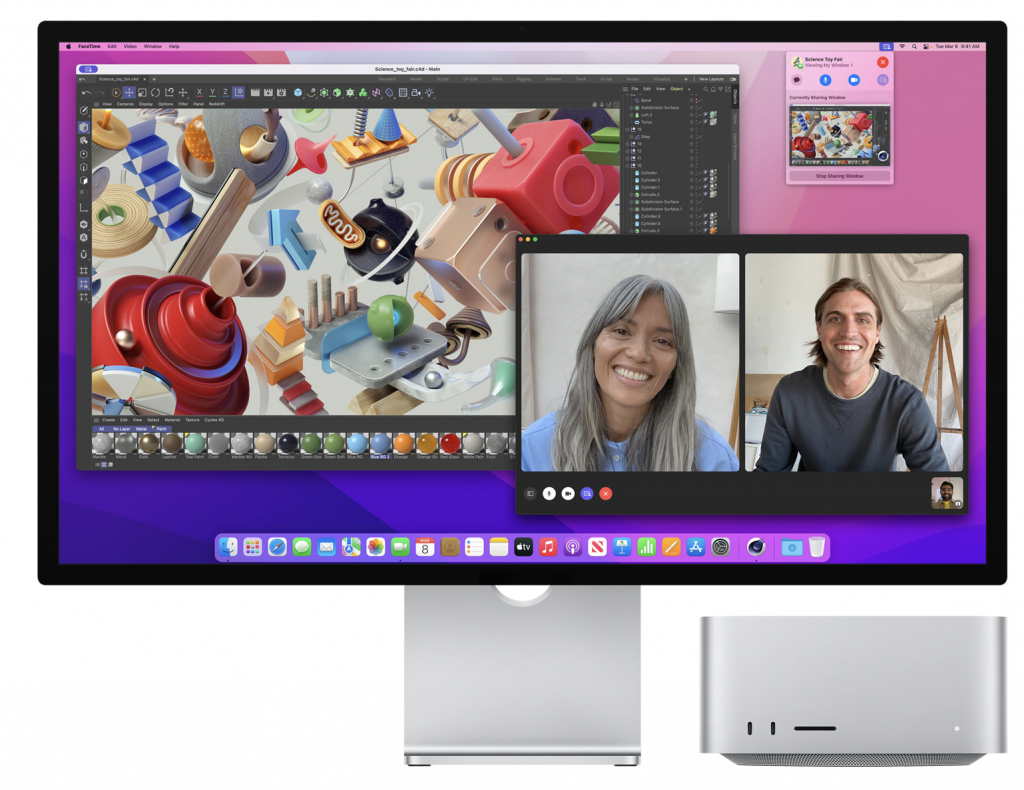 Apple's unique Mac Studio is system consumers everywhere have been waiting for. With more power than a Macbook Pro, the Mac Studio has incredible features that'll indeed feel worth the wait. With the powerful M1 chip, this advancement in Apple technology will be faster and more dynamic than ever.
The Mac Studio is a compact desktop system closely related to the Mac Mini. A primary difference is that Mac Studio utilizes Apple's M1 chip and M1 processor for ultimate speed and data memory. Though the desktop system is relatively petite, it packs quite a technological punch with 128 GB of storage.
Mac Studio's M1 chip is Apple's first chip explicitly designed by the company for Apple products. As groundbreaking as the primary model of the M1 chip was, Apple's newest addition contains the follow up: the M1 Ultra. This chip has 128 Gb of memory, a 64 GPU, and a 32 neutral engine. A boost in storage and speed has propelled M1 Ultra into the forefront, with Apple adding that this chip is eight times the speed of its predecessor.
Mac Studio is fully equipped to pair with other Apple devices. Mac Studio Display, the new Apple external monitor, is highly compatible with Mac Studio. The monitor is 27-inch wide, with a 5K screen that's perfect for work, gaming, or entertainment. The display has powerful visuals with 600 nits of brightness and works seamlessly with Mac's TrueTone feature. The price for the new display will start at $1,599, with a more luxurious nano-texture glass monitor for an extra $300.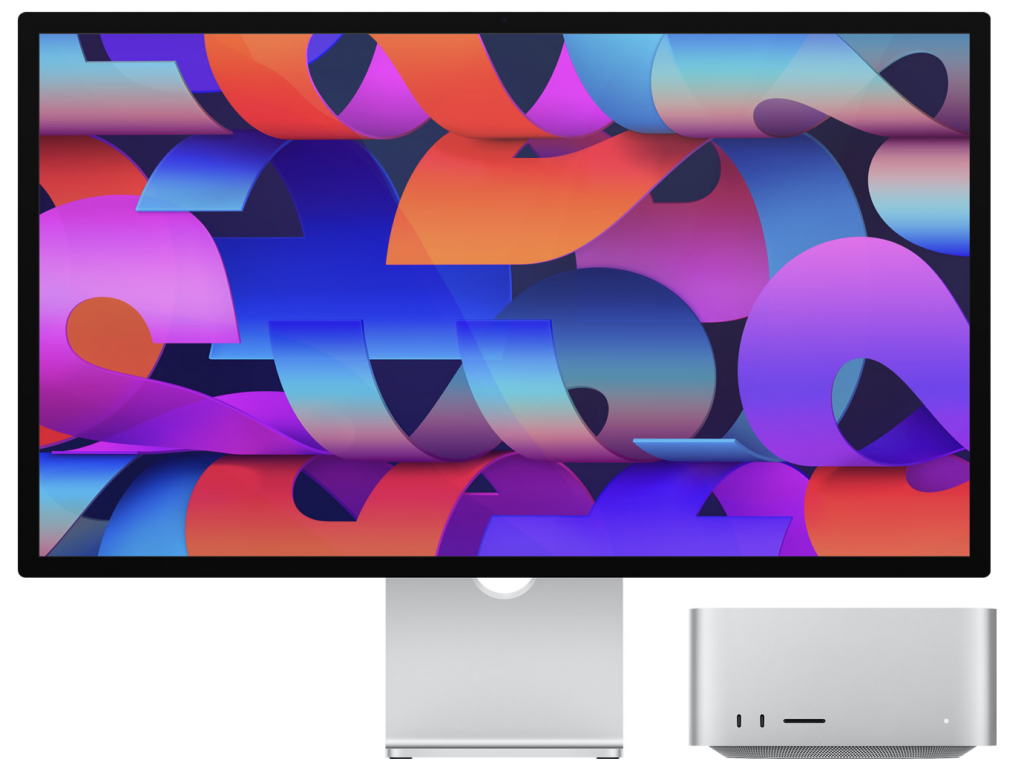 The Mac Studio has a couple of different options available for purchase. The less expensive one with M1 Max has a starting cost of $1,999. The Mac Studio, which includes the state-of-the-art M1 Ultra, will cost $3,999. Both items will be available to ship next week, with preorder options on Apple's website.
This brand new unveiling of the Mac Studio hasn't affected other Macbook production. The Macbook Pro and the Macbook Mini are still purchasable in stores worldwide and on the tech company's website. But, as of the Mac Studio's release this past week, the 27-inch iMac was taken off Apple's website, leaving it as the only computer to be pushed out by the newest addition to the Apple lineup.
Though the new mac is constructed of Apple's most innovative technology, it is reasonably small and noiseless. The chassis, or the frame of the device, is only 3.7 inches tall. Each side of the cube is about 7.7 inches wide, tiny enough to fit on a small table or a desk compartment. Don't be fooled by its size, though; the exterior of the Mac Studio cube has four Thunderbolt 4 ports for connecting TVs, displays, and other gadgets. It also has two USB ports, a headphone jack, an HDMI output, and a 10GB Ethernet port.
For Apple, technology is never done advancing. The tech company continues to outdo itself in every capacity possible. Apple customers will not be disappointed with the Mac Studio's ability to contain unfathomable amounts of storage and run at high-capacity speeds.