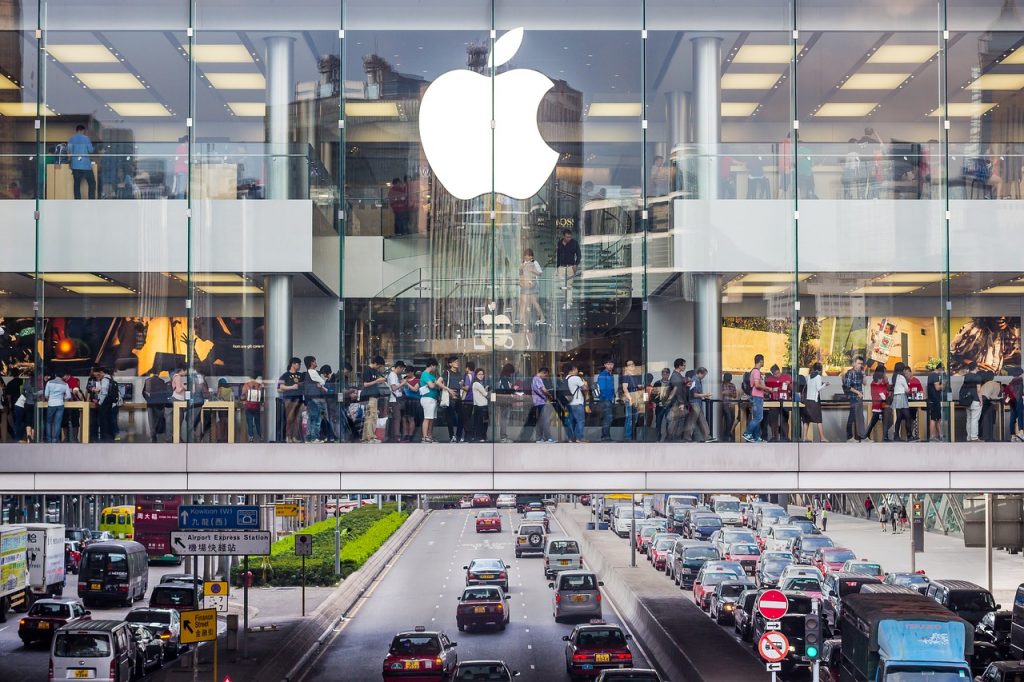 Since Apple Stores first became a reality back in 2001, the company has made a reputation over the fact that it pays its retail employees well. For instance, back in 2010 when the minimum wage was hovering around $7.25 per hour, entry-level Apple retail workers were guaranteed at least $14 per hour in most markets. Also, revising hourly rates in accordance with the market is also something the tech giant does on a regular basis. However, its latest wage increase announcement is stunning even for the likes of Apple.
Tech giant Apple has disclosed that in the coming months all of its hourly workers will be paid a minimum of $22 per hour. In markets, like New York City where costs of living are even higher, the minimum hourly wage will be even greater. Apple's decision to increase its internal hourly minimum wage to $22 is likely twofold. First, and perhaps the most obvious reason that can potentially be extrapolated from Apple's logic is none other than mighty inflation.
Apple increasing wages in response to inflation was certainly warranted. At the risk of sounding like a broken record, inflation has permeated every market and the prices for everything have soared to unfathomable heights. Simply put, people need higher wages just to live. Thankfully, Apple recognized this. Still, some are saying it's not enough given the fact that the company's overall net worth is in the trillions. Gizmodo pointed out that at one of Apple Retail's flagship locations, Grand Central Terminal in New York City, employees are vying for $30 an hour as a minimum starting point. Considering that average rent prices for a one-bedroom apartment in Manhattan are hovering near $4,000 a month, a $30 starting point seems pretty reasonable.
The second and possibly more discrete reason likely has to with the recent union pushes that have been cropping up nationwide. Following a pandemic-induced culture shift, many workers across the nation are taking a stand against private corporations that seemingly don't have their employee's best interests at heart. Amazon and Starbucks have been fielding an immense uptick in unionization attempts. Thus, it's no surprise that a corporate behemoth such as Apple would be faced with the same challenges. Apple could be using the increase in wages in order to quiet unionization attempts at its stores. Regardless of whether or not that is its strategy, it remains to be seen if it will even have any effect on stopping unionization efforts. Although, in a market where workers are feeling more empowered and more affected by inflation than ever, and rightfully so, it could stand to reason that unionization efforts will continue.
Ultimately, it's a good thing that Apple is taking the initiative to raise the minimum hourly wage it will pay its employees. This is especially true given the current state of the economy as well as the post-pandemic labor climate. All that being said, it's abundantly clear that the company can still do more. At this point, it remains to be seen whether they will, though.