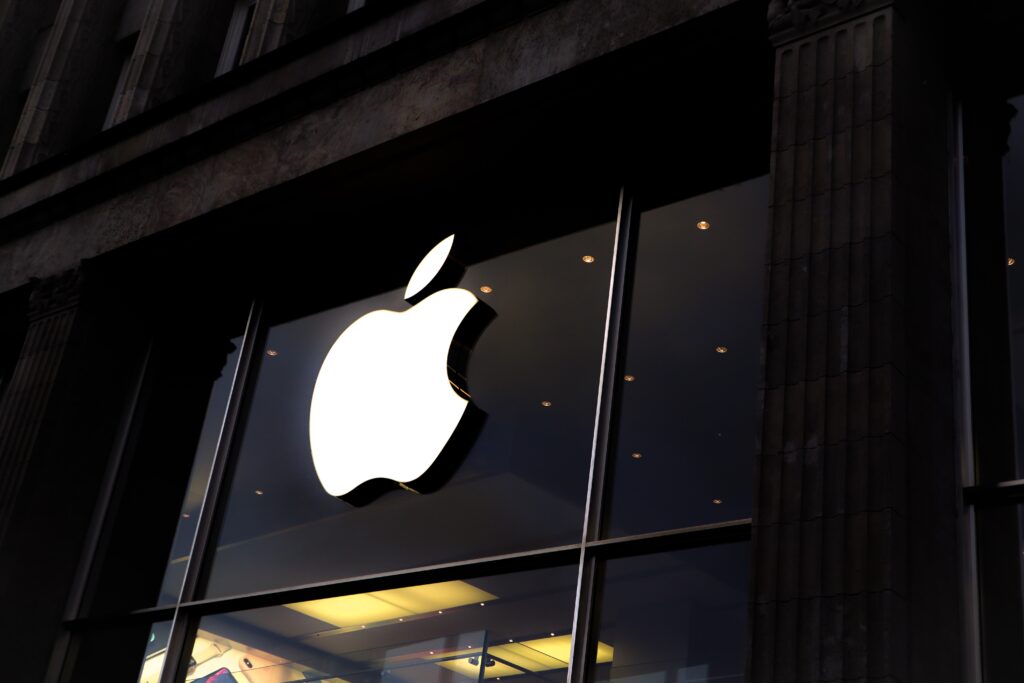 As the global economic upheaval continues, high-value companies are also starting to count their losses. Last week, Apple said its profits declined by almost 11% in the three months ending in June from the same period a year ago. The news comes as the tech giant works through an economic downturn and supply chain problems due to China's strict pandemic policies. The country's efforts to combat new waves of the virus disrupted iPad production and damaged retail sales across the U.S, denting the company's earnings. This also contributed to its first profit decline in two years, The New York Times reports.
For years, the tech giant has surged behind large-scale manufacturing and rising sales in China. But recently, Apple's reliance on the world's most populous country has shifted from a strength to a weakness. According to CNN Business, the California-based company reported revenue of $83 billion, up 2% from the same time the year before. Although it was the highest revenue figure posted during its fiscal third quarter, it marked a significant slowdown in growth from the 36% year-over-year revenue increase last year.
Despite the financial setback, the company still exceeded Wall Street's expectations for sales and profits. Apple shares rose nearly 4% in after-hours trading following the results. The company added that its stable base of active devices hit all-time highs in each product category during the quarter. As such, quarterly sales from their services (a crucial element of its strategy for future growth) increased by 12% to $19.6 billion. That's only slightly below the $19.7 billion analysts had expected. Moreover, the tech giant now has more than 860 million paid subscriptions across its various services.
Speaking about Apple's finances, CFO Luca Maestri told analysts that the company's June quarter results continued to demonstrate its ability to manage the business effectively "despite the challenging operating environment." While Maestri declined to share revenue guidance for the current quarter due to economic uncertainty, he did say the iPhone maker expects its year-over-year revenue growth to accelerate in the September quarter.
He also noted that Apple is trying to make it easier for customers to purchase its products, including expanding installment plan payment and trade-in programs around the world. Additionally, he said there had been no slowdown in demand for iPhones. This tracks with past consumer behavior as the tech giant's loyal and affluent customer base helped it weather previous financial dips better than other brands. iPhone sales were $40.7 billion, up about 3% from a year earlier and well ahead of the overall global smartphone market, which fell 9% during the just-ended quarter, according to Canalys data via the New York Post.
Apple heavily relies on the iPhone for about half of its total sales. As a result, the company has recently broadened its customer base by offering seven models ranging in price from $429 to more than $1,500. The premium prices mean most customers tend to be more financially comfortable than the average smartphone buyer. But about a third still earn less than $50,000 a year, according to tech research firm, Consumer Intelligence Research Partners.