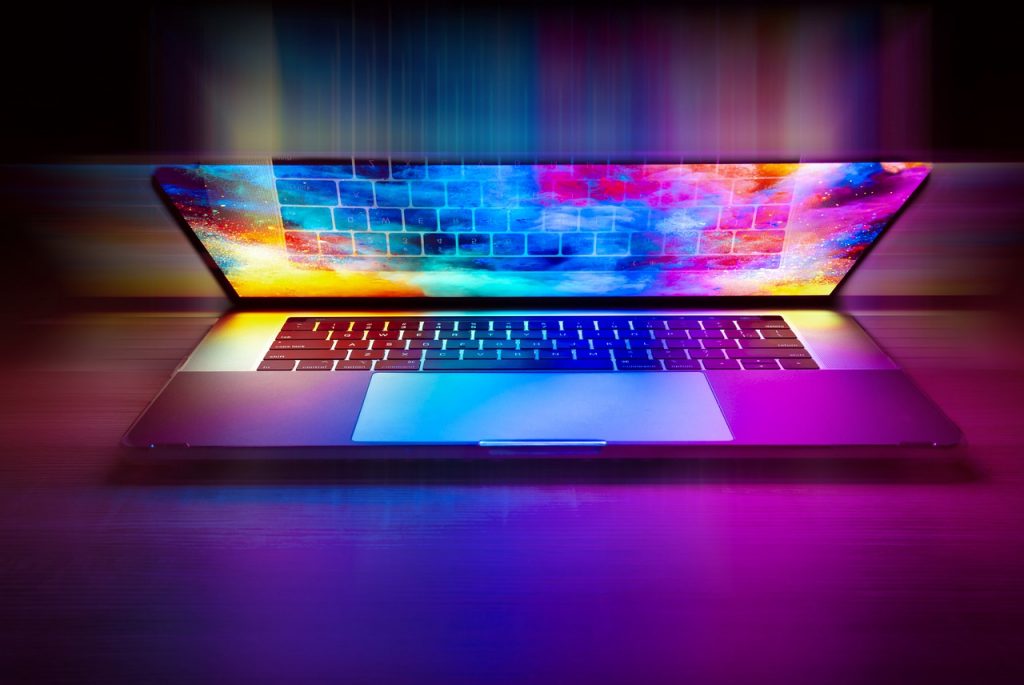 The rumors, well they are true. Apple just confirmed what Steve Moser at MacRumors discovered as it pertains to the new Apple M1 Max chip, the "beast," as they like to call it, will be unleashed in the new M1 Max MacBook Pro.
What Moser, and now Apple, is referring to is the upcoming macOS Monterey, which will ship alongside all the new Apple Macs and its "High Power Mode." Moser discovered this new "mode" while fiddling with the operating system's recent beta release and it could be somewhat of a gamechanger.
According to Moser via his Twitter feed, this new High Power Mode will act like those powerful laptops of the recent past that were equipped with a physical turbo button. Per his Twitter and also per Apple, the Apple M1 Max High Power Mode will "optimize performance to better support resource-intensive tasks." To allow this to happen, the MacBook's fan will speed up.
While Apple confirmed this new, impressive feature, it also noted that it may cause the MacBook's fan to become a bit louder.
This new feature will be exclusive to the 16-inch MacBook Pro that comes with the M1 Max. The feature will not work with Apple's M1 Pro or the original M1 models, so if your plan is to grab the newest MacBook Apple has designed, be prepared to fork over an ungodly amount of cash. The new 16-inch MacBook Pro with the Apple M1 Max is going to set you back $3,099. That's just to start.
What isn't known at this time is if the new High Power Mode is going to unlock any additional performance features in the MacBook Pro. What is known is that users who need this powerful mode will have to switch over to it to make it happen and then watch as the laptop's battery life drains.
This mode will be in direct contrast to the MacBook's "Low Power Mode", which is a feature used to decrease the OS performance in order to prolong battery life. It hasn't been determined yet, or at least not reported on, just how much of a drain the High Power Mode will have on the new M1 Max MacBook Pro's.
Apple has not had luck in the past when it comes to thermal throttling. In 2018, Apple's Core i9 MacBook Pro ended up functioning much slower than its Core i7 version. Apple did report that this issue was a bug, and they did fix it with an update.
As far as thermal is concerned, Apple has been giving it a significant amount of attention. The fan was the all-around biggest difference between the 2020 versions of the M1 MacBook Air and the M1 MacBook Pro. The difference was significant in that the Pro's extra thermal headroom meant it could sustain its peak performance for longer periods of time than the MacBook Air.
Apple unveiled the M1 Pro and M1 Max chips earlier this week in a move that is taking the MacBook from using Intel chips and to now focusing on manufacturing their own speedy chip in-house. The 15-year partnership with Intel ended in 2020 as Apple feels they now have the ability to outpace Intel. Apple CEO Tim Cook has often stated that Apple has a "long-term strategy of owning and controlling the primary technologies behind the products we make."The new Apple M1 Max is about to go through the paces. Look for more speed and power when the M1 Max MacBook Pro becomes available.