Anchorage vs Nome, find out which nature lover's paradise is best to call home.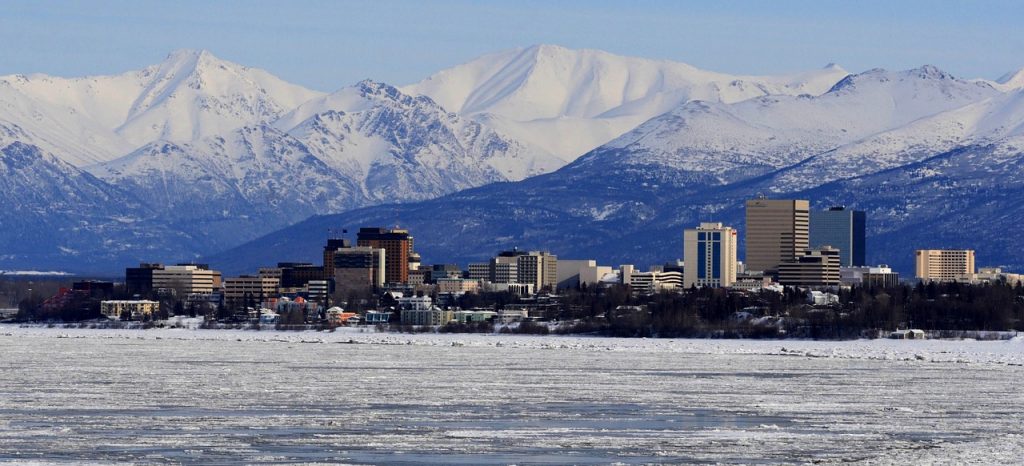 Home to Alaska. Lee Greenwood sings wonderfully about the wild and untamed state, giving it a depth and, dare say, unexpected warmth. Truthfully, though, when one thinks about Alaska, regardless if it's the state's largest city of Anchorage or one of its smallest in Nome, "warmth" is the last thing on people's minds.
Cold weather and grizzly bears typically dominate Alaska conversation. You will also get some talk about taking a cruise to Alaska, traipsing around the inner passage seeing towns such as Ketchikan, Juneau, and Skagway. But moving to Alaska? It is very rare that is the topic of conversation.
So, what if you were to consider moving to the United States' 49th state? What would that look like? How would one even begin? And where? The city that has the most to offer with Anchorage, or a city like Nome that can offer cold temperatures that have, at times, set records. Let's compare.
Nome has actually been around longer, having been incorporated in 1901. The city is located on the southern Seward Peninsula coast on the Norton Sound of the Bearing Sea. If any of those places sound cold, well, they are.
Anchorage, on the other hand, is around 540 miles (as the eagle flies) to the southwest of Nome. It was settled in 1914 but wasn't officially a city until 1920. It sits at the terminus of the Cook Inlet and with 1,706 square miles of land area, Anchorage is the fourth largest city by area in the US. It is even larger than the entire state of Rhode Island.
Now, we are going to take a closer look at both Alaska cities and see if we can help determine which would be the best to call home – Anchorage or Nome.
DEMOGRAPHIC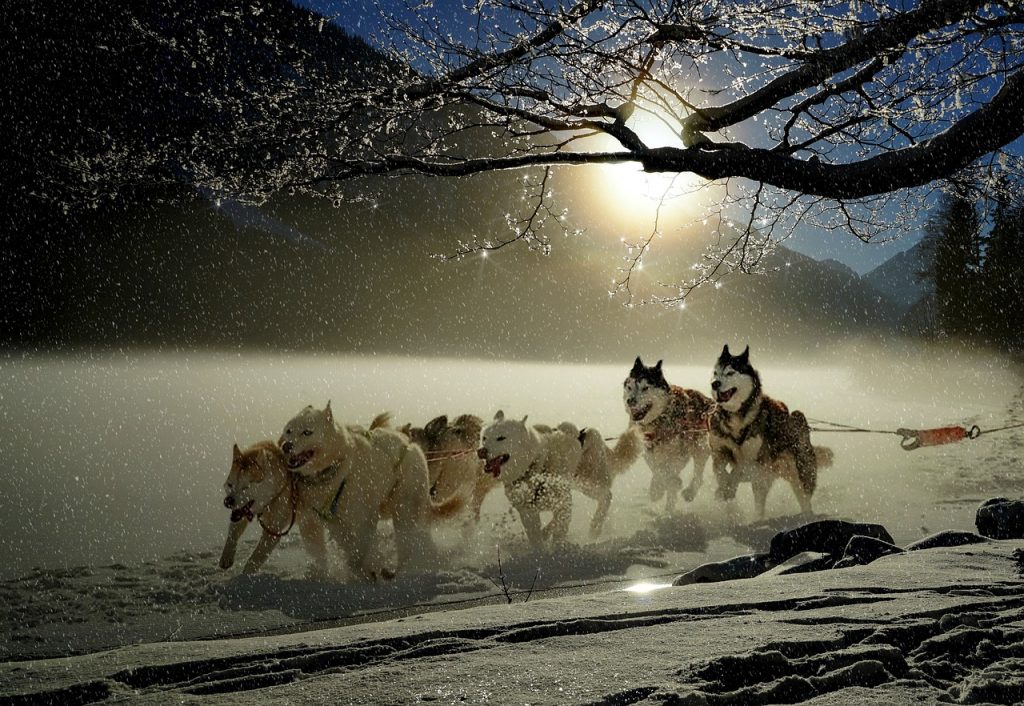 The one thing you will immediately see is the large discrepancy in the city population. Location most likely has much to do with the numbers or lack thereof. It can be informative, though, to take a look a what makes a city go in terms of its numbers.
Anchorage is the largest city in the state. In fact, Anchorage is almost ten times larger than the next largest city in the state, Fairbanks. Anchorage has a population that comes in slightly less than 283,000. Although it is the largest, it has seen its numbers drop dramatically over the past decade when its residents totaled 291,826.
On the grand scale of all things Alaska, Nome's population of 3,840 makes it the 16th largest. Surprisingly, the past decade has been good for Nome's numbers as they have seen a 6.73% increase from the 3,598 calling it home ten years ago.
Here is where we typically like to take a deeper dive into a city's makeup to see how diverse a community they are. In Anchorage, you are going to find that 62.6% are Caucasian, 5.6% are African American, 7.9% are American Indian or Alaska Native, 9.6% are Asian, and 9.2% are Hispanic.
In Nome, the numbers look much different. 15.7% are Caucasian, 0.9% are African American, 75.3% are American Indian or Alaska Native, 1.5% are Asian, and 2.9% are Hispanic.
Along with the population breakdown, we also take a look at diversity rankings that include factors such as socioeconomic, cultural, economic, household, and religious diversity. WalletHub is a great source for these numbers but they look at only the biggest cities across the U.S. With Nome's small population, their numbers weren't ranked, but Anchorage's were, so we will take a look at those.
Of the 501 cities ranked, Anchorage is ranked as the 147th Most Diverse City in America. Its individual rankings look like this: Socioeconomic diversity (138), Cultural diversity (120), Economic diversity (49), Household diversity (242), and Religious diversity (414).
CLIMATE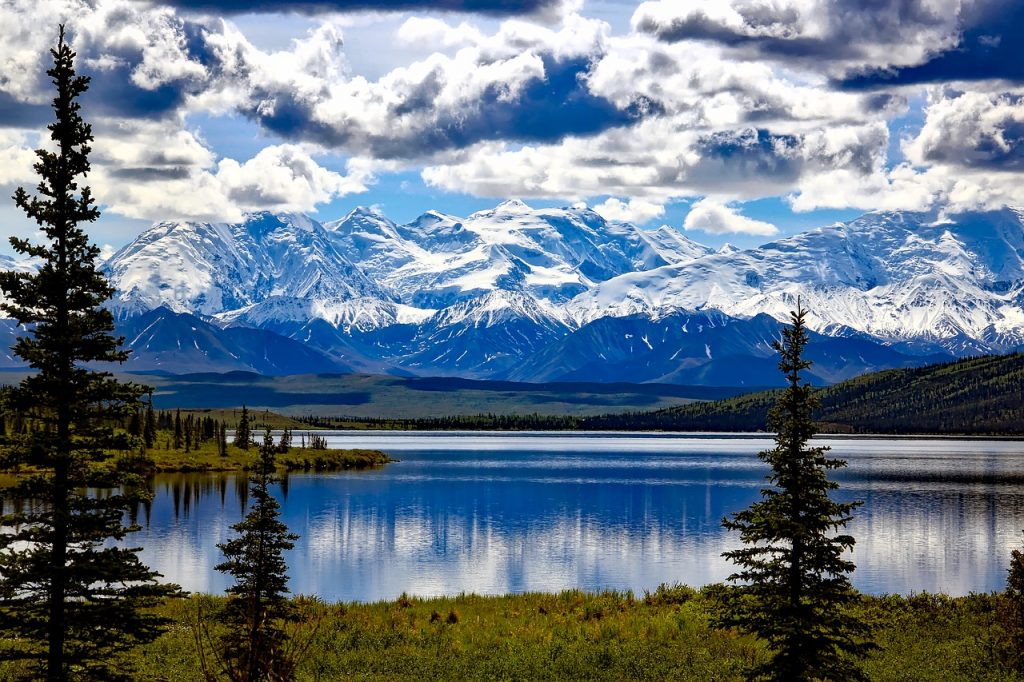 If you are considering Alaska for a possible move, a winter jacket, gloves, and boots alone won't cut it. You are going to need to add thermals, a few pairs of wool socks, warm inserts for those gloves, a scarf, a hat to go under your hat, and anything else that will help you survive the sometimes-brutal chill.
If it is the sun you are seeking, you definitely are headed in the wrong direction, so turn back now if that's the case. The United States average of sunny days is 205. Sadly, neither of these Alaska cities will come close to that number. In Nome, you are going to see an average of 153 sunny days per year. Things are even worse in Anchorage, as they only get an average of 126 sunny days.
The lack of sun also means a lack of warmth. July is the typical "warm" month but in Alaska "warm" is a word not expressed often. July in Anchorage will see temperatures top out around 67 degrees. Yes, 67 degrees is their average high.
The "heat" is much less in Nome, understandably. In July, Nome is going to run a balmy 58 degrees. You may not get that summer tan you're looking for in Nome.
What you most definitely are going to get is frostbite if you aren't careful. January is the "cold" month in Anchorage and Nome. In Anchorage, the winter low is going to average 8.6 degrees. Not cold enough? Well, you have our permission to test out Nome's January. There you will be dealing with an average low of -2.8 degrees. Yes, that is a negative 2.8. Fun fact for those who like the cool breeze: Nome's record low is -54°.
Believe it or not, when it comes to the wet stuff, neither city gets much. Strange. In Anchorage, residents see an average of only 17.3 inches per year. In Nome, they get less with 16.8 inches annually. One would think, then, that it's the white stuff that sees massive numbers. True, they have impressive totals, but not like one would expect.
Anchorage only gets an average snowfall of 78.8 inches a year. We say "only." Surprisingly enough, Nome gets even less on average, seeing only 75.7 inches. While these numbers aren't even close to impressive as say, Mount Baker, Washington that sees 641-inches of snow per year, or the Paradise Ranger Station on Mount Rainer, Washington, which gets 56 feet per year, it's the cold weather that keeps the snowfall intact in those two Alaska cities.
INDUSTRY

You've got to be wondering, especially in Nome, just how workable the job market is. We are not going to lie, jobs in Nome come at a premium and if you're going there, you must be doing it for a reason, and typically it is for a job.
Anchorage, by its size alone, is going to have plenty of jobs to offer. Some of those include Southcentral Foundation, Calista, the Anchorage School District, ASRC Energy Services, General Communication, and Alutiiq. But as they are a big city, they also have a nice choice in the food and beverage industry as well.
In Nome, well, as we said, you probably already have employment lined up if you are moving to such a desolate city. If not, well they do have some options. These include a lot of the US Military as Fort Davis is located nearby. Therefore, the Air Force and Army have a big presence in town. One of the biggest industries in Nome is Health Care and Social Assistance. They also see their biggest numbers of employment in Educational Services as well as Public Administration.
Nome is just not big enough to bring in larger businesses. The challenges they face with weather alone cripples that effort, but the location is also a major factor. If you are strongly considering Nome, be sure to have something lined up before making that journey.
CRIME RATE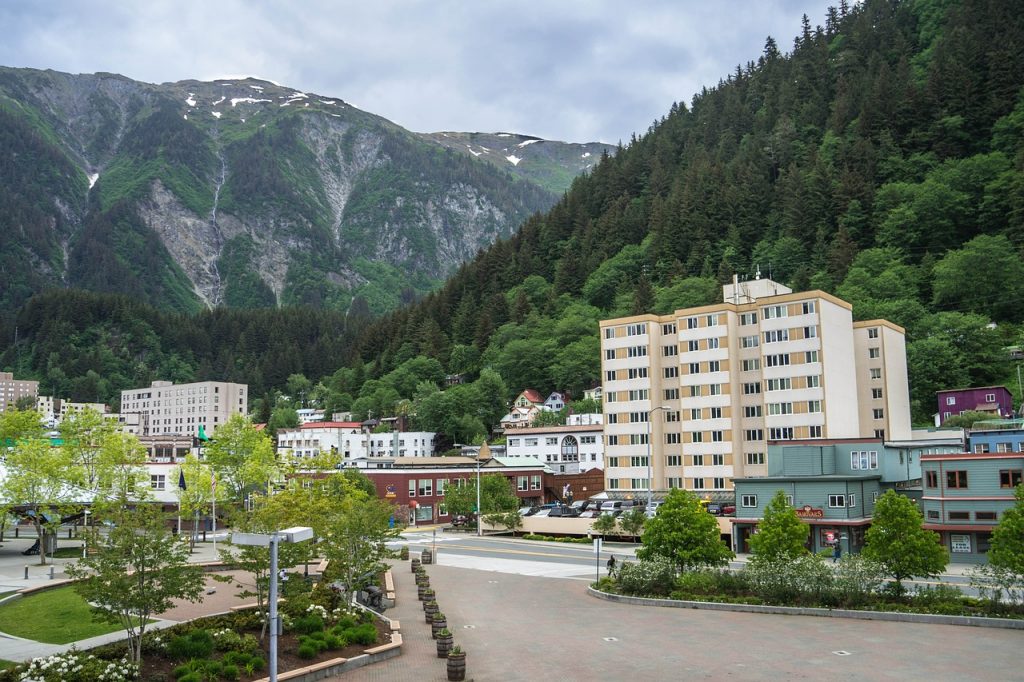 Like anywhere you wish to call home, the crime rate is a big deal. Some cities look great from afar, then you start peeling back their layers and you find that what's underneath isn't pleasant. Sometimes, though, numbers can be deceiving.
The crime rate numbers we get come from the FBI's National Incident-Based Reporting System via AreaVibes. The reported number percentages are based on city population and national averages.
Let's take a look at the largest city in the state of Alaska first. Anchorage reported a total of 13,344 crimes. This total is 99% higher than the national average. Of those crimes, 9,872 were property crimes. These include theft and burglary. This is 76% above the nation's average. The remaining 3,472 were violent crimes that include assault, rape, robbery, and murder. Their violent crime rate is 213% higher than average.
Here is where things may get a little deceiving, though no excuses are made for any of it. In Nome, with a population of under 4,000, they reported a total of 236 crimes. This is 158% above average for cities with a like population. They reported 72 property crimes for an actual 6% decrease over the nation's average. Now, here is where the numbers get funky. Of their total crimes, the remaining 164 were violent crimes. On the surface that doesn't appear to be much but on a national average, this is 984% higher. Of those crimes, most were filed under the rape category.
COST OF LIVING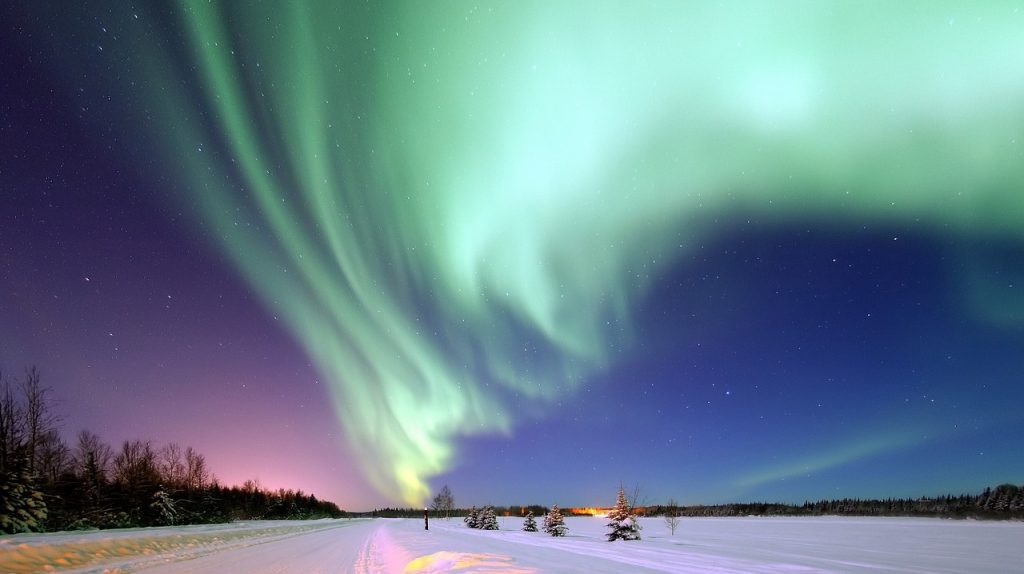 If crime rate numbers aren't enough to cause you to pause, then cost of living numbers might. We have seen some cities that offer great cost of living opportunities while others you'd need four well-paying jobs just to make ends meet.
You've heard it lamented time and again – location, location, location. The same holds true with both these cities; the main reason is getting materials and goods into Alaska.
As far as housing prices go for these cities, they actually aren't bad. A simple 2-bedroom apartment in Anchorage is going to run you right around $1,200 a month. In Nome, you're going to pay a little more, but not much. The same apartment will set you back $1,220.
Now, if for some strange reason you wish to purchase a home in either city, the bigger Anchorage will see bigger prices. A median home in Anchorage will cost $341,100. The same home in Nome will cost you $293,300.
Housing costs shouldn't be your only concern. Food, utilities, and healthcare costs are important factors as well. Pretty much across the board, Anchorage comes in much lower with those factors. Again, location, location, location. Getting products up to Nome can be a major task, thus the much higher prices.
LIFESTYLE & CULTURE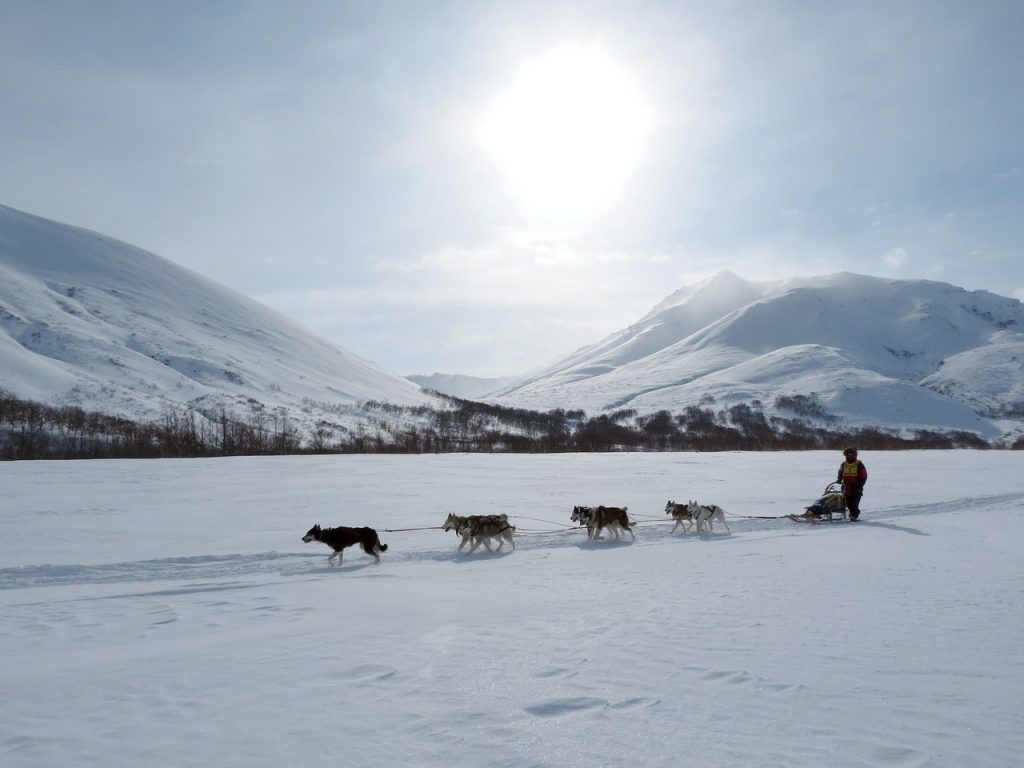 So, what else, besides cold weather, do these Alaska cities have to offer. Well, one thing for certain is wilderness. You will be surrounded by it, so it should be something you're accustomed to. But do these cities have anything else besides their gorgeous wilderness to offer?
In Anchorage, the answer is an overwhelming yes. The size of the city and its population demand it. Of course, professional sports is a no-go though you will see the occasional "pond hockey" game. Russell Crowe's film, Mystery, Alaska, brought attention to Alaska's love for hockey.
But in Anchorage, you are going to get a well-rounded choice of entertainment options. If you don't wish to venture into the wilderness to see animals, you can always head over to the Alaska Wildlife Conservation Center. There is also the Alaska Zoo where you will absolutely see a Moose or two.
If you enjoy learning about the culture, head on over to the Alaska Native Heritage Center. There you will learn about the traditions and languages of the diverse Alaskan people. For a bit of exercise, you can always ride your bike through the 135 miles of trails that Anchorage offers.
When it comes to nightlife around the city, Anchorage has plenty to offer. From bars, breweries, wineries, and restaurants, Anchorage has it all.
With Nome, you are going to have fewer options by a lot. The city is small, their downtown district is even smaller. But there are some options. One of the first things is the Carrie M. McLain Memorial Museum where you can learn about Nome's past and how it relates to its present. If you are into the Cold War era, you can always head up to the White Alice Site. This is an area outside the city that houses a series of Cold War radar installations. Not only will you get to check those out but you get a great view of Nome. Nome also has the Katirvik Cultural Center to learn more about the history and the people of Nome.
But one of the biggest things to hit the city each year is the world-famous Iditarod Trail Sled Dog Race. Routinely known as the Alaskan Mardi Gras, it brings into people not only from around the state but from across the world. The race covers over 1,000 miles of wilderness that can be as treacherous as it is beautiful. For 10-days, Nome is turned into a party city.
THE CONCLUSION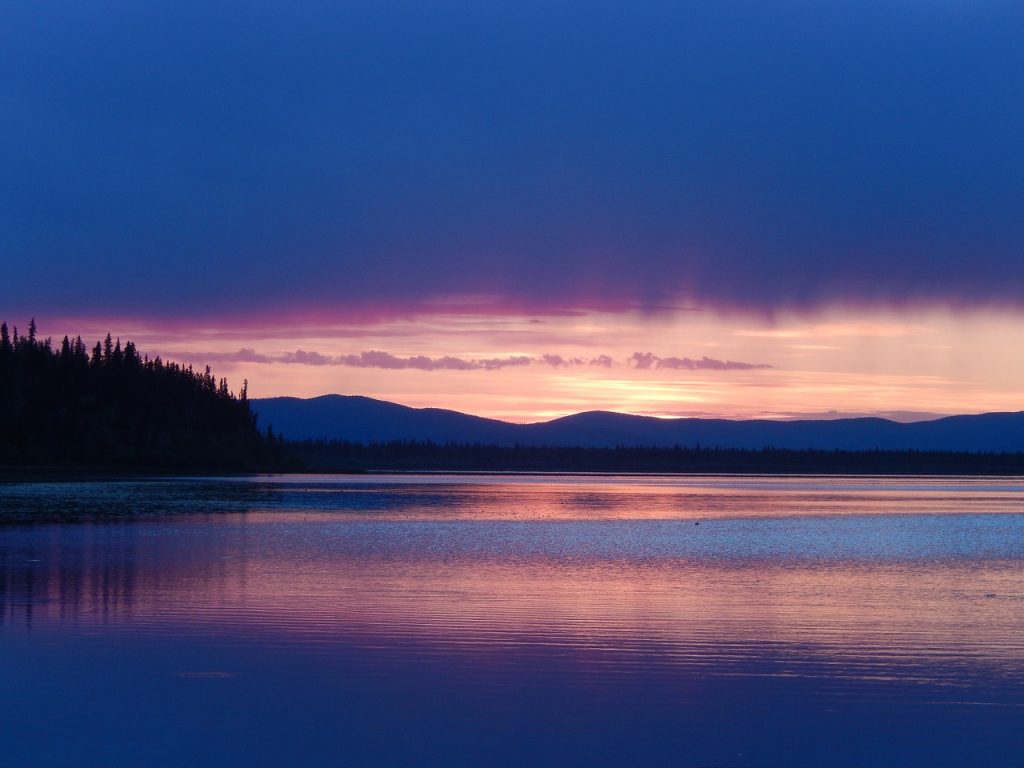 The decision is pretty easy of we are looking for the "best" city in Alaska in comparing these two. Anchorage offers so much more, it is hardly fair. Right?
Well, that depends on what you are actually looking for in your city. Fun and games or a chance to tackle wilderness and weather not seen by most people. While Anchorage offers plenty of wilderness and weather, the city pales in comparison to Nome in that regard.
Life is much slower and more challenging in Nome. Everyday luxuries are a thing of the past. If you are heading to Nome, you truly need to prepare yourself for a life experience like none other. There are many who can embrace that notion, but there are plenty more who simply can't.
If you want to get away from it all, then Nome, Alaska is your destination. If you still want to get away from it all but have more options, Anchorage is your spot. Either way, bundle up!
---