Amazon is laying off 9,000 employees across its Amazon Web Services (AWS), People Experience and Technology Solutions (PXT), Advertising, and Twitch departments.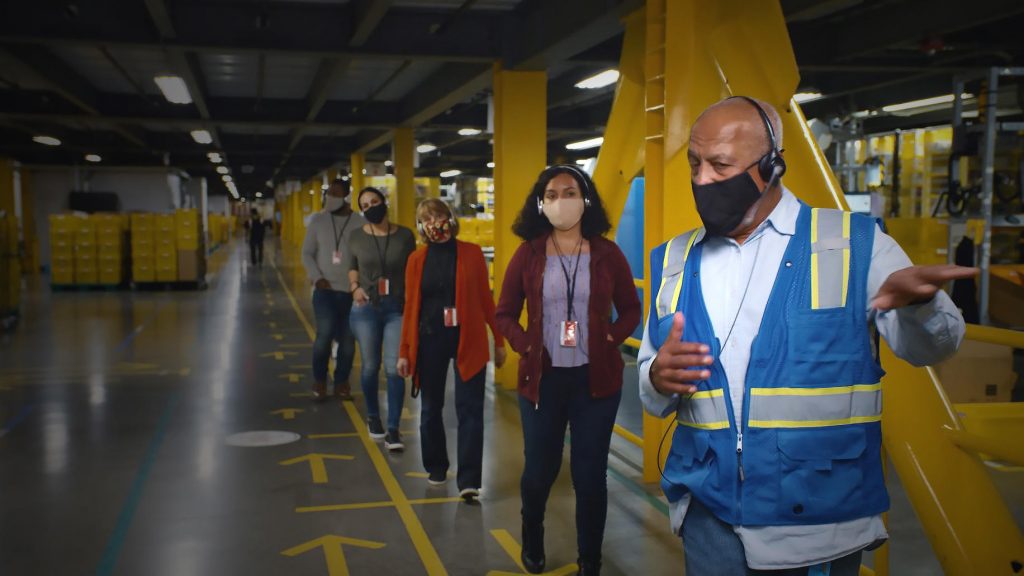 Amazon layoffs continue as they are cutting 9,000 more jobs. This comes just months after a mass layoff of 18,000 Amazon employees in January. The CEO, Andy Jassy, announced in a blog post which departments, their reasons, and what to expect for those being laid off.
Most of the layoffs will occur in the Amazon Web Services (AWS), People Experience and Technology Solutions (PXT), Advertising, and Twitch departments. These departments are known for their support of technology and customer experience services. Jassy expressed how the Amazon layoffs were a difficult decision, but they think it is best for Amazon long term.
Jassy justified the layoffs by first explaining how Amazon leaders prioritize investments that matter most to customers and the health of the business. He then added that for many years the business was able to increase its headcount as a result of the success of those investments. This was expected, given the economy at the time.
Now the economy is in a new position with unpredictable inflation. In the blog post, Jassy describes the economy and its future as uncertain. He goes on to say that they have chosen to be more "streamlined" in their costs and headcount resulting in the Amazon layoffs.
The Amazon layoffs showcase that the company is cutting costs in order to be prepared for the economy's uncertainty. They are attempting to strip unnecessary costs, including job roles. This way, it enables Amazon to still invest in quality customer experiences and Amazon as a whole.
The impacted employees can expect to receive a separation payment to hold them over. They can also expect transitional health insurance benefits. Lastly, external job placement support will also be offered.
Some roles will be reduced, while others will be moved to different initiatives or new openings. The Amazon layoffs will result in limited hiring. Roles that will be hiring will be those that current employees do not have the right skills to match.
This massive round of layoffs is startling when seen holistically. Combined with the previous round of 18,000 layoffs in January, this brings the total number of Amazon layoffs to approximately 27,000 which CNBC notes as the company's largest workforce deduction in history. Geekwire estimates that these layoffs equate to 8 percent of Amazon's corporate workforce, which initially was around 350,000 employees.
However, these layoffs are not just exclusive to Amazon; industry-wide trends paint the bigger picture. According to CNBC, the entire technology sector has seen upwards of 100,000 employee layoffs. The affected companies include many market big names such as Amazon, Meta, Google, Microsoft, Twitter, Crypto.com, CoinBase, Dell, eBay, Salesforce, Shopify, Netflix, Robinhood, Snap, Tesla, Zoom, among others.

While this round of 9,000 Amazon layoffs is unfortunate for the employees affected, it serves to point toward an economic downturn as companies in the industry attempt to downsize. Thankfully, however, Amazon employees in the affected departments can expect separation payment, transitional health insurance, and job placement support. Amazon believes that this plan will help them focus on creating things that customers will love and ultimately help Amazon grow.
---