The Amazon Kindle will now feature an upgraded display, more storage, and an eco-friendly design.
You would have to be living in a cave if you have not heard the word "Kindle" being talked about while shopping at your nearest local grocery store, or maybe, while waiting in line for your favorite coffee to be made to order, or browsing on the latest social media platform. So what exactly is an Amazon Kindle? A Kindle is an e-reader that was designed, created, and sold by Amazon, which allows you, the consumer to read magazines, newspapers, and e-books all from one handy dandy device.
An Amazon Kindle is great for those of you who may not have much space at home for storing physical books. The Amazon Kindle also provides an ease to accessing any books you readily want to read by downloading them through Amazon. It may feel like forever since the Amazon Kindle has had any updates made to the basic version but according to Engadget, this is all about to change.
The 2022 edition of the Amazon Kindle will have so many upgrades, that it will make all past editions seem lame. For starters, the latest version of the Amazon Kindle will have a 300 ppi screen, which is far more vast than the previous 167 ppi display.
Next on the list of the latest updates, you can expect with the newest version of the Amazon Kindle is the on-board storage has been doubled from 8GB to 16GB. This is followed by the addition of a USB-C port for charging and a much longer battery life of up to 6 weeks. The 2022 Amazon Kindle will have a lighter frame and font lighting that is adjustable. If these perks alone aren't enough to get your eyes set on purchasing the newest Amazon Kindle, they are also giving customers a 4-month trial to Kindle Unlimited for a limited time.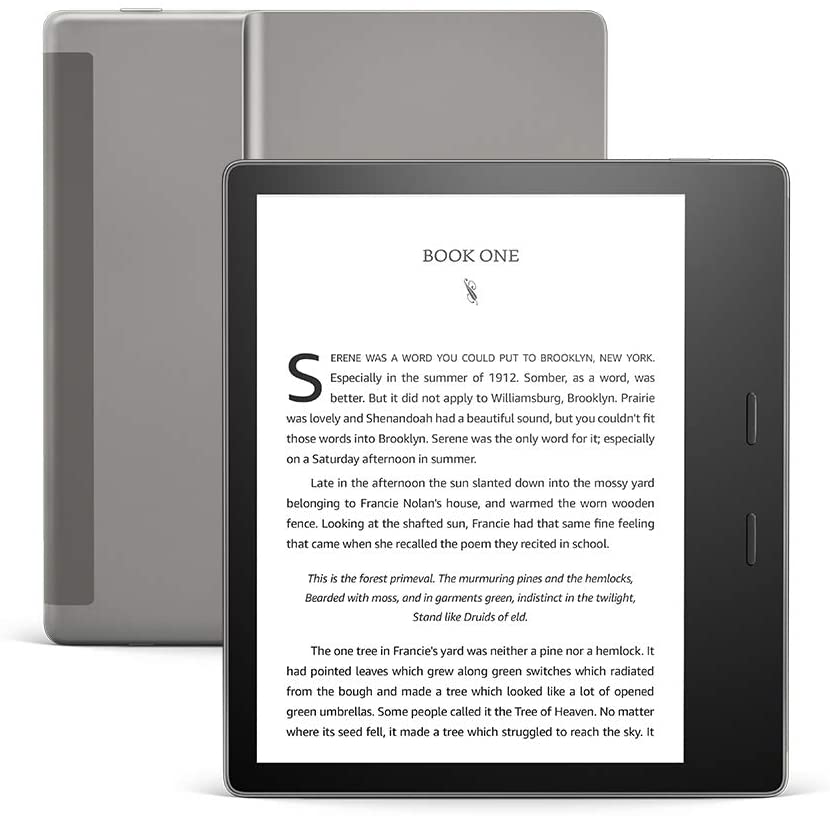 These updates are not just happening for the Amazon Kindle, but are also happening with the junior edition of the e-reader, with Kindle Kids getting the same upgraded specs as its parent. The only difference is, that a purchase of the kids e-reader comes with a one-year subscription to Amazon Kids + library providing access to thousands of appropriate books based on the readers' age level, with all the parental control features still intact.
What's more, the 2022 Amazon Kindle and Kindle Kids have also gone green being made from materials that are built from over 90% recycled magnesium with 100% recycled materials for packaging and shipping. Packaging plays a major role in the customer delivery experience of the e-reader and all of the other products Amazon sells.
Being the world's largest corporate purchase of renewable energy, Amazon is on the path of powering all of its operation centers with 100% renewable energy by the year 2025. As of 2015, the company has reduced the per-shipment packaging weight by 38% and eliminated well over 1.5 million tons of packaging.
This is great news for consumers looking to purchase the 2022 edition of the Kindle, especially with a cost of only $99.99 to purchase in Denim or Black colors. The Amazon Kindle Kids is a little more pricy at $199.99 but worth it with the one-year subscription.
---