Amazon's third-quarter performance was lackluster which is causing the company concern over how it will perform during the upcoming holiday shopping season.
For years, Amazon has been the go-to location for holiday shopping. Black Friday deals and Prime shipping on those last-minute purchases for any forgotten presents have given it a corner on the market. But news of its financial predictions for the end of the year is dire.
Amazon's third-quarter earnings report did not bring very positive news. Thanks to the Prime Day sale in July, the company did see a net increase in sales. Those rose 15% over last year. 
However, in 2021 Prime Day fell in June, which is in the second quarter. So the 15% growth does not necessarily reflect how well Amazon performed this year. That said, the profit per share did outperform expectations – coming in at $.28, which was higher than the anticipated $.22.
Additionally, Amazon's third-quarter balance sheets reflected a boost from Rivian. The company has a stake in the upcoming electric vehicle manufacturer. Rivian added $1.1 billion to Amazon's profit.
Without Rivian's contribution, Amazon only saw a profit of $2.5 billion. That is a tremendous drop from the previous year. In the third quarter of 2021, the company showed $4.9 billion in profit.
And the news of soft third-quarter sales is not as bad as it gets. Amazon predicts a tough holiday season on the horizon. According to CNET, they even anticipate the "possibility of zero profit."
On Thursday, Brian Olsavsky, the company's Chief Financial Officer, spoke with reporters about the forecasts. He said, "that Amazon is still optimistic about holiday shopping but wants to be cautious in its predictions." And the predictions are certainly cautious.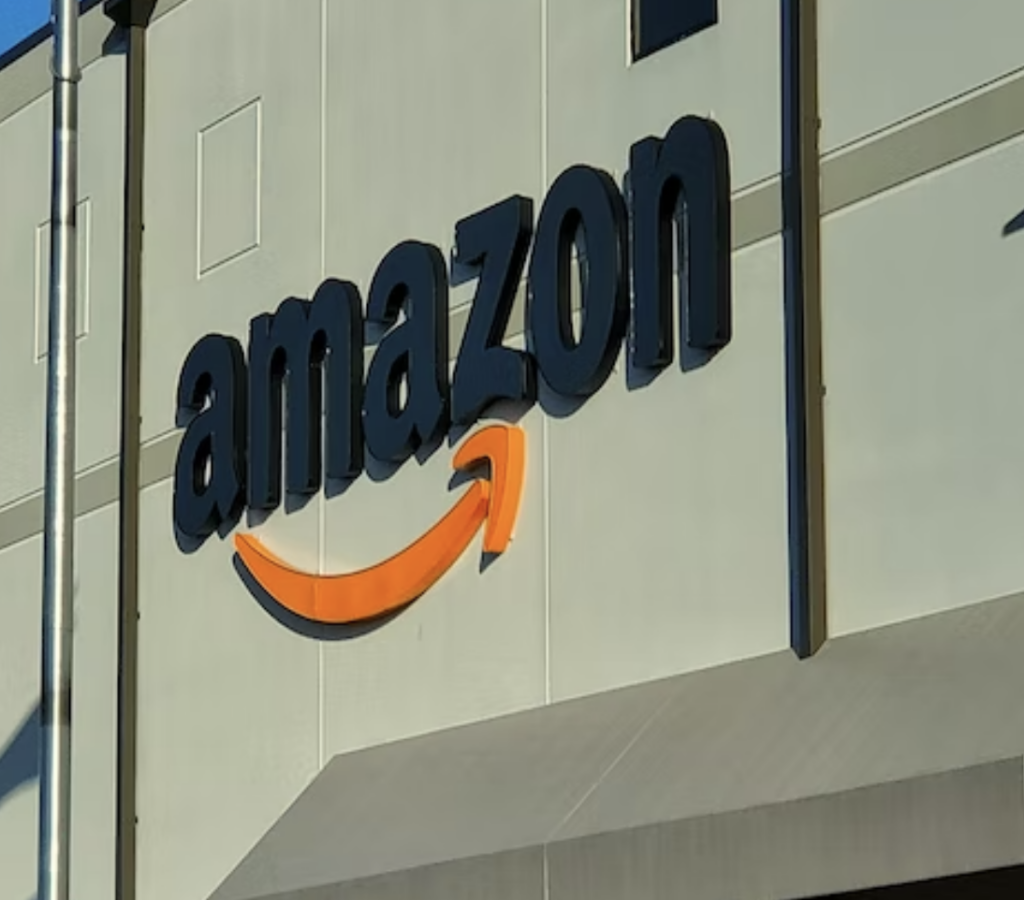 Amazon believes its sales will fall between $140 and $148 billion. That is well below expectations. Wall Street had anticipated sales of $155.15 to round out the end of the year.
Forecasts for the fourth-quarter financial performance are so gloomy that investors are losing faith. Early in the trading day Friday, Amazon's stock fell 10%. At that point, it was trading as low as $99.61 per share.
The online retail giant's financial struggles are not surprising news. They come at a time when other major companies are experiencing their own troubles. Snap and Microsoft both issued concerning third-quarter reports.
And Meta, Facebook's parent company, had shocking news to report. It saw a second straight quarter of declining revenue. Plus, its profit fell to half of the previous year's numbers.
Additionally, Alphabet (Google's parent company) reported flagging sales earlier in the week. With Silicon Valley leaders increasingly reporting financial woes, it does not bode well for the economy. However, these industry leaders are not the only companies having a difficult time.
Smaller companies and independent operations are experiencing a pinch as spending tightens. At the press conference, Olsavsky told reporters, "we are prepared for what could be a slower growth period, like most companies." It is sobering news since the holiday shopping season is imminent.
Shoppers have had to increasingly tighten their budgets due to the rising cost of necessary goods. With groceries and gas eating into any discretionary income, extra purchases may become a thing of the past. For now, companies like Amazon will have to wait and see how they weather the next few months.
---