Amazon has decided to scale back its vision to create a physical grocery empire for the time being, and as such, it has begun closing Amazon Fresh and Amazon Go locations nationwide.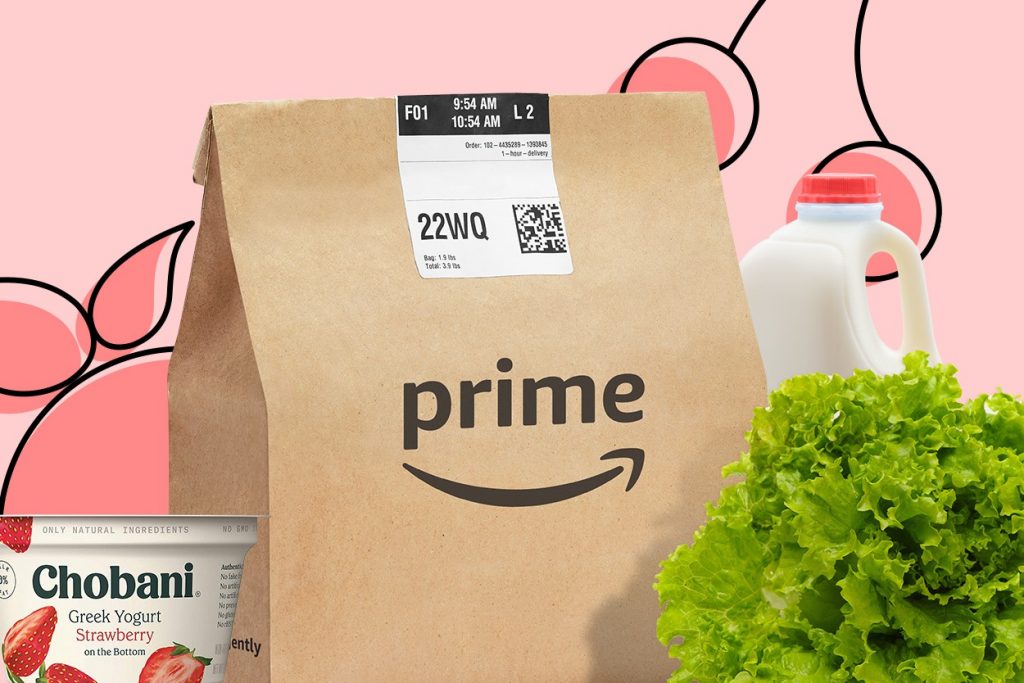 Online retail giant Amazon once had dreams of dominating every corner of the retail market. Their dreams have come true in many sectors, but the company's acquisition of Whole Foods has failed to launch the grocery revolution they hoped for. Their $13.7 billion purchase six years ago did not receive the expansion or attention it needed to thrive.
Analysts assumed that Amazon's Whole Foods acquisition would lead to the retailer using the chain's 500 brick-and-mortar stores to figure out how to run a physical store empire. But operating a physical grocery store is a different and perhaps more difficult process than selling items online. And Amazon came into the game with virtually no experience selling in physical stores.
Amazon does have experience selling groceries, however. The company reported raking in $29.5 billion in grocery sales last year. But with grocery store sales in the United States amounting to over $800 billion in 2021, that's a relatively small piece of the market pie.
Thomas Lee of TheStreet calls the Amazon/Whole Foods merger one giant snooze fest. "Today, Whole Foods is just another cog in Amazon's machine of next-day shipping, cloud servers, and pricey streaming series," Lee said. "The deal did little to advance Amazon's ambitions to dominate physical retail the way it did online shopping."
Retail consultant Brittain Ladd agrees that Amazon seems somewhat lost in managing a grocery chain. "Unfortunately, Amazon right now does not have any strategy for physical grocery stores, just a bunch of ideas," he said. Ladd used to work as a strategist for the company's grocery business.
Ladd went on to say that the Whole Foods acquisition failed to "set the world on fire" as predicted, nor did it take market share. "Instead, the company just sort of set Whole Foods aside and experimented with formats like Amazon Fresh and the fully automated Amazon Go to little effect," Ladd said. In an action that backs up Ladd's opinion, Amazon recently announced it would begin closing several of its Amazon Go and Amazon Fresh locations, including all of the Amazon Go locations in San Francisco.
Amazon CEO Andy Jassy says that physical grocery stores are still a top priority for the online retail giant. "We think grocery is a really important and strategic area for us," Jassy told investors last week. "It's a very large market segment, and there's a lot of frequency in how consumers shop for groceries."
Jassy seems certain that it's just a matter of time before Amazon settles on the right format. "If you really want to have significant market segment share in perishables, you typically need physical stores," he said. "We're doing a fair bit of experimentation today in those stores to try to find a format that we think resonates with customers."
Because Amazon is still tinkering with its grocery store concept, the company remains distant from becoming a serious competitor in the physical store grocery sales market. Food retailing is different from other retail markets because it's primarily about size and scale. To make it big in the grocery sector, you have to buy competitors' stores or rapidly build new ones.
Because Amazon's focus is primarily on cutting costs, it's not doing either of the expansions needed to be a solid food shopping competitor. Additionally, Whole Foods customers are generally those willing to spend more on higher-priced organic foods while Amazon Prime customers generally buy snacks, soda, and other everyday groceries not available at Whole Foods. Amazon missed the mark in leveraging the Whole Foods name into a business that combined the best of both brands.
Whole Foods' share of the market was small to begin with, representing just 2 percent of US grocery store sales. Ladd says that Amazon's primary mistake in the acquisition was letting Whole Foods founder and CEO John Mackey continue to run the business despite his opposition to making any big changes. Although Jassy has not given up on making physical Amazon grocery stores a thing, it remains to be seen if it is too late to break out of its years-long limbo.
---