Trader Joe's, Whole Foods, Costco, and Aldi are among those that offer the best frozen food selections.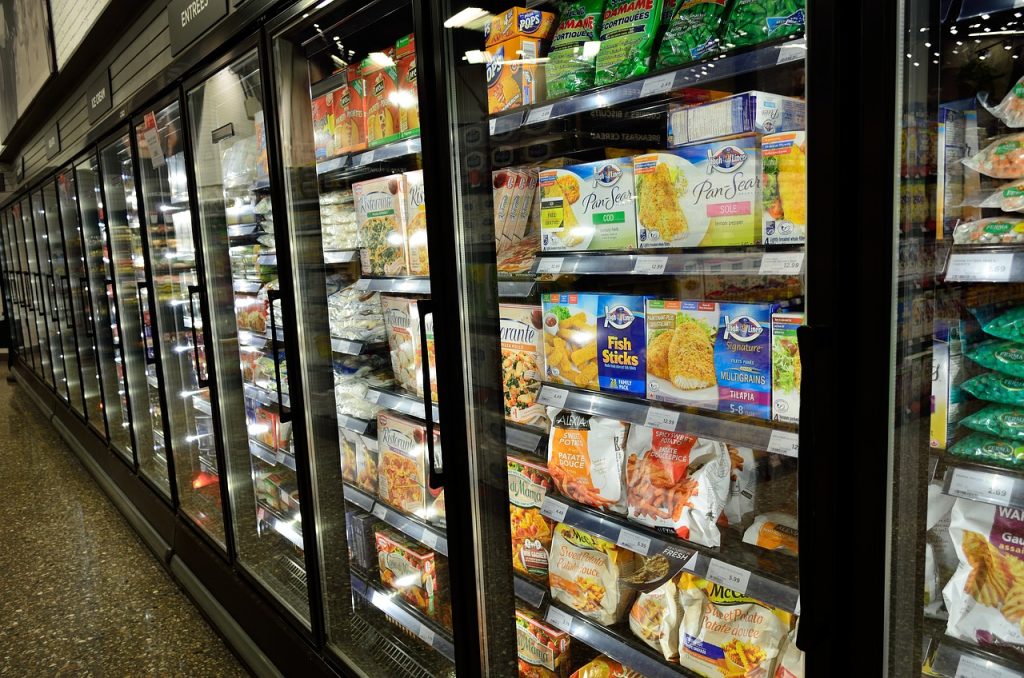 It's difficult to beat a home-cooked meal. But sometimes folks need a dinner option that's quick and easy. A quick trip to the grocery store presents shoppers with an array of frozen food that can be prepared quickly. However, some supermarket chains feature a selection of single-serving or family-sized meals that crush the competition.
According to Eat This, Not That, Trader Joe's stocks the gold standard of frozen food selections. While the grocery store carries the standard frozen vegetables like peas and carrots, its prepared meals and desserts are second to none. The most popular item is the macaroni and cheese, which Reddit users have dubbed "better than most restaurants."
Another person said Trader Joe's Reduced Guilt variety, packaged in the light blue box, "always slaps" when compared to any other grocery store. The popular chain also offers a variety of seasonal items like Butternut Squash Macaroni and Cheese. This dish is very popular with frozen food lovers as winter approaches.
Costco takes second place as the grocery store with the best frozen food selection. The big box store has several rows of ready-to-eat items, which include fruits, vegetables, and desserts. Most of these meals are sold in bulk, so shoppers can easily stock up on their favorites while saving a few dollars. Its Kirkland Signature Super Premium Vanilla Ice Cream was 2022's top-rated frozen product, Mashed reports.
Whole Foods also features a wide variety of healthy and organic items, making it another excellent grocery store to visit when shopping for frozen food. The most popular item is the frozen gourmet mushrooms, which are cheaper than buying fresh, according to users on Reddit. Adding to the conversation, other folks said prices at the chain were also very reasonable.
Meanwhile, Aldi stocks many private-label grocery store items that shoppers won't find elsewhere. While national brands are usually the go-to for most folks, niche brands are a great way to expand the culinary experience without a recipe book. Popular items include Aldi's Simply Nature, Breakfast Best, and Belmont frozen food products.
According to ScrapeHero, Kroger features an extensive frozen food section that includes private-label store brands at great value. The self-rising crust pizza is the most popular ready-to-eat item at the grocery store. Another favorite among shoppers is the chain's Private Selection brand of ice creams, with the Churro and Moose Tracks flavors in high demand.
Southern grocery store chain Publix is also home to a unique frozen food aisle. Its in-house band Pork-Cauliflower Sausage & Cranberry, Stone-Baked Crust frozen pizza has been described as the best thing at the chain. Southern Living says its local and regional products like Sister Schuberts Parker House-Style Rolls and Callie's Hot Little Buttermilk Biscuits are always popular.
Walmart and Target are hard to beat in terms of prices. So it's only natural that each grocery store would offer great value for money in their respective frozen food sections. Along with national products, Walmart has a selection of items under its Great Value brand. Target also stocks both national and private-label foods in its freezer section.
---