Major food companies like Kraft, Nestle, and Tyson are creating products meant to be cooked in air fryers, targeting the growing air fryer market in the US.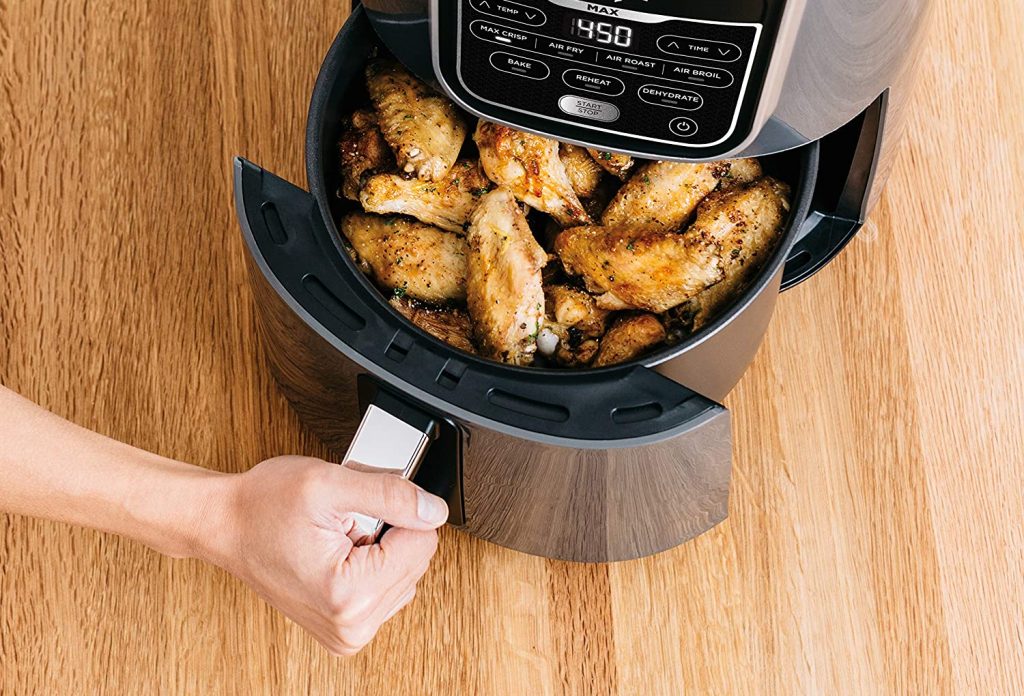 Air fryers are taking over both homes and grocery aisles, so it's only natural that companies would start making products specifically for consumers to cook in their new appliances. Most people who use air fryers end up enjoying them, but a lack of recipes and products can make the excitement wear off quickly. Thankfully, lots of big-name companies are making more and more products specifically for air fryers, making it easier than ever to use your new favorite fryer.
Kettle Brand, famous for its delicious kettle-cooked potato chips, will soon release air-fried potato chips, a healthier alternative to the traditional frying process. Many companies, like DiGiorno, Nestle, and even Kraft, are starting to include air fryer cooking instructions on their packaging alongside traditional conventional oven and microwave cooking methods. Tyson, popular option for grocery-store fried chicken, is also leaning into the boom with both chicken that's been cooked in the air fryer and, therefore, contains up to 75 percent less fat, and with chicken that can be reheated in the air fryer for a crispier, more delectable flavor and texture.
Some experts predict that the air fryer will become just as much of a household staple as the microwave, becoming an essential appliance for daily cooking needs. What originally started out as a fad has, indeed, become a part of many Americans' daily lives, as it makes it easy to reheat food that might not fare well in the microwave, as well as to cook quickly without the mess of a deep fryer. According to CNBC, the appliance overtook both grills and multicookers in 2022 to become the fourth most popular cooking appliance in U.S. kitchens.
In the 1970s, people thought of microwaves the way that they think of air fryers now—a short-lived fad—but time proved the naysayers wrong; the microwave became an essential of most people's days. Some air fryer owners do use them every day but, for others, it still hasn't quite reached the ubiquity of the microwave. Nevertheless, the popular appliance isn't going away any time soon.
With more and more companies leaning into the air fryer craze—and while inflation keeps many Americans eating in instead of going out to restaurants—the popularity of foods meant to be cooked in them just keeps going up. Frozen foods, especially, those that people previously would have heated in an oven, are made closer to restaurant quality with the air fryer. Food giant Nestle even partnered with Insta Brands to market and give away the appliance.
With roughly 60 percent of U.S. households having an air fryer, we're likely to see more and more brands marketing toward the appliance. Whether it's a frozen-food dinner that cooks up in minutes or a homemade recipe for fried food without the oily mess, the popular appliances are revolutionizing the way we cook and consume fried food. The healthier cooking method paired with the availability of restaurant-quality fried foods at home are a winning combination that might just make the air fryer into the next microwave—and you can be sure the big brands will follow.
---