Dubai removed the 30 percent tax it had been charging for all alcoholic beverages in an effort to attract more western tourism.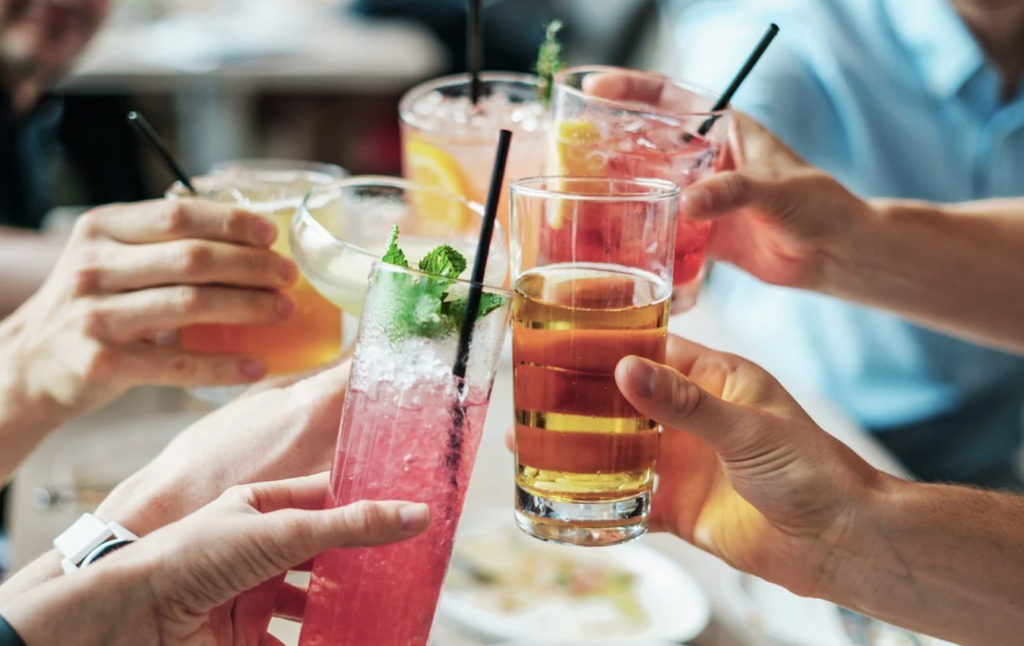 With the goal of attracting more visitors and foreign workers, Dubai, which is located in the United Arab Emirates (UAE), is removing the 30 percent tax it had been collecting on alcohol. No longer will tourists be charged for permits to purchase alcoholic beverages. Not only is the move an attempt to attract tourists and workers, but it is also one more step forward in Dubai's attempt of becoming the happiest place on Earth.
Dubai's decision to scrap the 30 percent tax on alcohol actually came at the beginning of the year, which came as the emirate's municipality began to implement a more Western approach in efforts to attract tourists. Talking to its official Twitter account at the beginning of 2023, the Dubai Municipality wrote: "Dubai Municipality has temporarily stopped collecting the 30 percent fee from alcoholic beverage companies for a period of one year from the beginning of 01/01/2023 to the end of 12/31/2023. The companies authorized to sell in the Emirate of Dubai have been notified of this decision."
For those who have made the trip to Dubai are well aware that alcohol has been a pricey purchase. A pint of beer often starts at $15 while a glass of wine can be had for $20 or more. According to Dubai, prices have already been cut so as to reflect the decision to remove the 30 percent tax.
Maritime and Mercantile International (MMI) is one of the two biggest alcohol retailers in Dubai, with 21 stores spread across the city. "Buying your favorite drinks is now easier and cheaper than ever," MMI wrote at the time of the announcement. Although the 30 percent tax has been removed, MMI did want to point out that the UAE's 5 percent sales tax would continue to be applied to the price.
African + Eastern, the second large alcohol retailer in Dubai, also said that they have removed the 30 percent tax. Both MMI and African + Eastern are now also offering personal liquor licenses at no cost. Prior to the lifting of the tax, to be able to purchase alcohol in Dubai, residents would need to purchase a personal liquor license at the cost of 270 dirhams ($73.50) in order to buy alcohol in shops.
These liquor licenses, when purchased, were good for an entire year and had to renew yearly. It typically took around four weeks to process the purchase of the alcohol license. Thankfully, one did not need a license to be able to buy alcohol in a bar.
Although the alcohol license is now free, the timeframe to process and get them remains the same. This is big for Dubai as it was the only emirate in the UAE that had the resident requirement of a license to purchase alcohol. Abu Dhabi and four other emirates do not require a license.
Dubai residents were not happy when the announcement was made, but not for the reasons you are probably thinking. The unhappiness stems from the timing of the announcement, as a number of complaints were lodged from residents who had recently purchased their alcohol licenses. One Facebook user wrote, "Just done the licensing couple of days back and paid for it. Can someone explain how this came about? Why wasn't this mentioned then?!"
Another Facebook user was similarly upset, writing: "My husband paid for the license 2 days ago, we wish you had said something! And he didn't get any vouchers as per mentioned on your page and website. Definitely feel cheated."
All in all, though, Dubai residents were very happy and celebrated the 30 percent tax slashing. The dropping of the alcohol tax will be in place for all of 2023 and represents one more change that Dubai is implementing. One large change that was recently introduced was the introduction of a Monday through Friday workweek.
For years, the region's work week was Sunday through Thursday, but it felt a change was necessary as they were trying to align themselves with global business schedules. Over the past few years, a number of UAE cities were moving toward more attractive policies in order to attract tourists and workers. A couple of these new policies include the sale of alcohol during Ramadan and legalizing unmarried couples' cohabitation.
These positive moves come as the UAE's neighbor, Saudi Arabia, continues to put pressure on UAE by increasing the competition for tourist dollars. Even though Saudi Arabia continues to be a dry country – Islamic law forbids the manufacturing, distribution, and consumption of alcohol – they are still making moves to cut into Dubai's tourism. According to the World Travel and Tourism Council, in 2022, Dubai saw international visitors drop over $29 billion in the country, which was more than any place in the entire world.
Saudi Arabia is trying to follow Dubai's lead and is heavily investing in making their country more palatable for tourism. Crown Prince Mohamed bin Salam is attempting a rebrand of his country by slowly pulling away from being a conservative Muslim country to better attract tourists, talent, and global businesses. For this, the Crown Prince is leaning on the Red Sea Global Resort – a collection of mega-hotels – which is due to open at some point this year.
Each year, a World Happiness Report is released, which shows where each country ranks on the happiness scale. Presently, the UAE is ranked 24, slowly moving down the happiness rankings after hitting number 21 in 2019. The goal, though, remains unchanged – to become the happiest place on Earth.
The World Happiness Report 2022 has provided its rankings based on the 2019-2021 three-year average. The top five are as follows: Finland (1), Denmark (2), Iceland (3), Switzerland (4), and Netherlands (5). Other big-name countries and their rankings are Australia (12), Germany (14), Canada (15), United States (16), United Kingdom (17), and France (20).
The UAE is hoping that eschewing the 30 percent alcohol tax and making the license-free will help the overall happiness of the country. It is definitely a move in the right direction, especially if they are wanting to make the UAE a destination country. Tell us, with or without the 30 percent tax, is Dubai a place on your bucket list?
---