Some ways to ease the stress at airports include signing up for TSA pre-check, get a free trial of Clear Plus, or getting Reserve.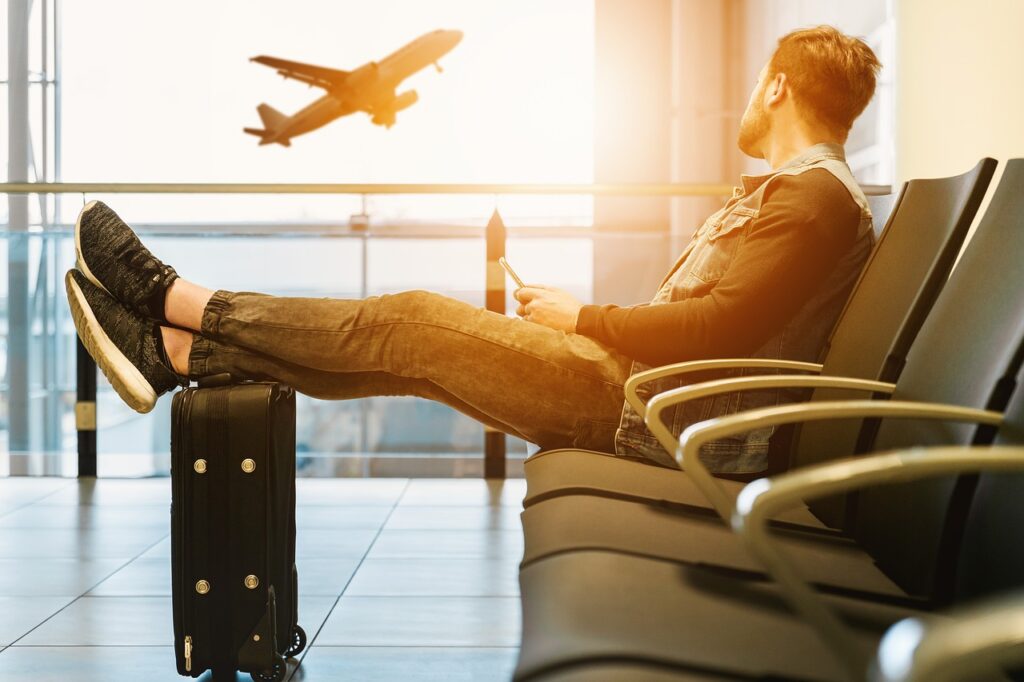 Traveling can be a stressful experience, especially around the holidays. Going through security, getting to the gate on time and everything else that comes with being at the airport often causes anxiety. The situation can be made worse by unexpected delays and massive crowds of fellow travelers. A study by Kayak found that 70% of Americans taking to the skies in the next few weeks are dreading the experience. Luckily, anyone can lessen these woes without breaking the bank.
According to Conde Nast Traveler, some companies are doing their best to help ease airport anxiety. Kayak is offering travelers a free three-month trial of Clear Plus to move through security checkpoints much faster. All that's required is signing up with the company before the end of the year. "Flying over the holidays is busy and expensive, so we want to make it as easy and affordable," Matt Clarke, Kayak's Vice President of Marketing for North America said.
Another helpful airport hack is signing up for a TSA pre-check. While the cost of almost everything is rising, the price for pre-check has actually dropped. Earlier this month, the Transport Security Administration said it was lowering its enrollment fee from $85 to $78 for five years. "For anyone with plans to fly this holiday season, now is the time to enroll," TSA Administrator David Pekoske said in a press release. The service offers less physical contact, fewer items on the conveyor belt, and faster screening.
Travelers can also skip TSA wait times at the airport by using Reserve. The service allows folks to save a time slot in the general security line in advance at no extra cost. All one has to do is arrive at the designated time, and show the QR code to join the "Reserve" line. Each reservation is held for 20 minutes. So if there are minor delays along the way, it won't affect the perks of using the service. The program is currently available at 12 North American, four Canadian, and three European airports.
To avoid waiting for delayed flights on the airport's terminal floor, a Priority Pass provides access to more than 1,300 lounges around the globe. To celebrate its 30th anniversary, the company is selling discounted memberships through December 4th. Standard membership is now just $69 and allows the cardholder and a guest to visit its member lounges for $32 per person per visit. The Standard Plus tier costs $239 and includes 10 free visits for the member.
The airport lounge is not only the perfect escape but there's also free food and bathrooms with fewer people. Some Priority Pass locations even offer other amenities like showers, yoga rooms, workstations, and outdoor space. Additionally, United and Jaguar North America have launched a free gate-to-gate SUV transfer service for people needing to get from one gate to the next. The service began at Chicago O'Hare and will roll out to other airports by the end of 2022.
Finally, travelers should check their credit card benefits for any airport perks that might be available. Most include at least a few benefits and there may be some you're unaware of. Capital One Venture, Chase Sapphire Reserve, and American Express Platinum Card reimburse customers for TSA Pre-Check and Global Entry fees. Delta SkyMiles Gold American Express Card holders get priority boarding.
---