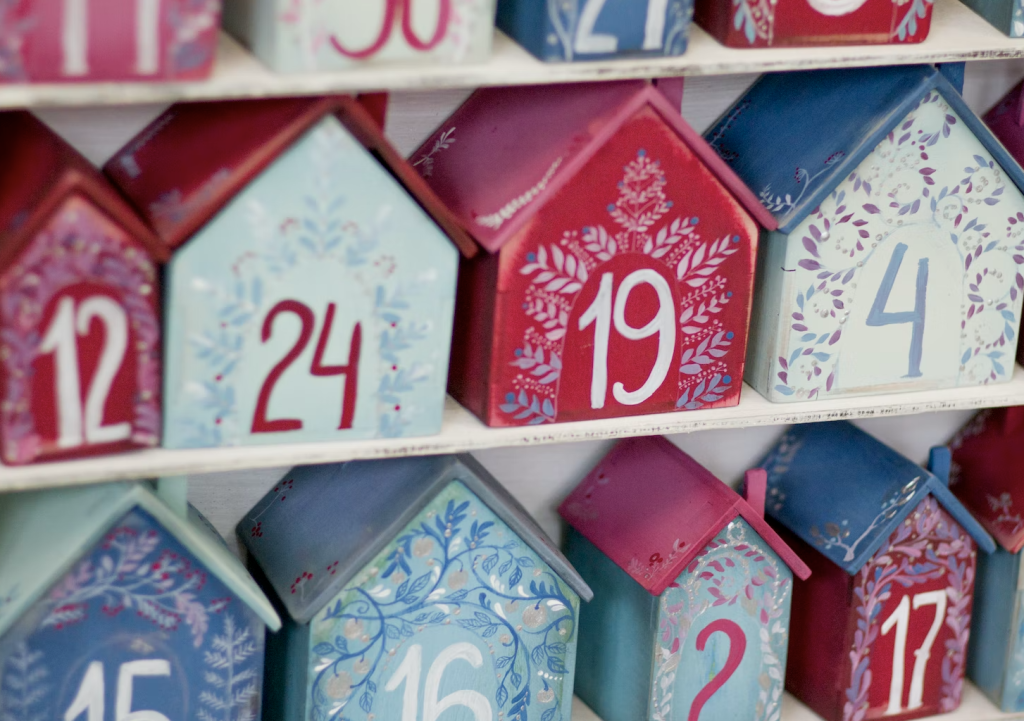 Global discount grocery chain Lidl has issued an urgent recall for its Favorina Chocolate Advent Calendar. The company identifying potential salmonella contamination prompted the advent calendar recall. Lidl published a statement that said they discovered the possible contamination during a routine quality inspection. 
The Advent Calendar recall affects all 8.4-ounce Favorina branded ones sold at Lidl stores from October 12, 2022, until as recently as December 5, 2022, according to the Food and Drug Administration. The units that are suspected to be tainted will Salmonella all have a barcode that reads 4056489516965. The printed expiration date will read "Best If Used by 2023."
The packaging of the item involved in Lidl's advent calendar recall depicts Santa, his reindeer, and his elves in front of an English Tudor-style house that is decorated for Christmas. The back of the box has that same artwork. However, it is blank so an individual can color it in if they choose. 
Lidl has expressed that they are taking the advent calendar recall very seriously. The retailer asks all customers to return the affected advent calendars to their nearest Lidl location to receive a full refund. Lidl has stressed that returns related to the advent calendar recall will be accepted even if a receipt is not present.
Under no circumstances should customers continue to ingest the potentially contaminated chocolates. This should be adhered to even if no illness has occurred from previously ingesting the chocolates. Additionally, even opened advent calendars affected by the recall should be returned for a full refund.   
To date, Lidl says that no reports of illness have been connected to the advent calendar recall. That said, salmonella can cause serious illness, and those who may have eaten the potentially tainted chocolate should monitor themselves for signs and symptoms of sickness. The Centers For Disease Control reports that typically those infected by salmonella will experience diarrhea, fever, and stomach cramps. 
Other symptoms may include nausea, vomiting, and/or headache and may last up to a week. The very young, elderly, pregnant women in any trimester, or those with weakened immune systems are at the greatest risk of developing severe illness. If any symptoms worsen, vomiting becomes uncontrollable, bloody stool is present, or you experience a fever greater than 102 degrees Fahrenheit, medical help should be sought immediately. 
Lidl is encouraging customers with questions or concerns related to the advent calendar recall to reach out to their customer service team. Lidl's Customer Care Hotline for US residents is 1-844-747-5435. A representative will be on duty from Monday to Friday between the hours of 8 AM and 8 PM Eastern Standard Time, 7 AM and 7 PM Central Standard Time, 6 AM and 6 PM Mountain Standard Time, and 5 AM and 5 PM Pacific Standard Time.
Lidl has asserted that it remains committed to offering its customers quality products at reasonable prices, and its quick action related to the advent calendar recall is indicative of that commitment. Lidl is a global grocery chain that operates stores in 32 different countries across the world. Its United States headquarters are in Arlington, Virginia, and since first establishing its United States presence in Virginia in 2015, it has grown to boast 170 locations in nine different states. 
---