There is much more than meets the eye to the baby formula shortage that gripped the nation. Abbot Laboratories is where the secrets lie.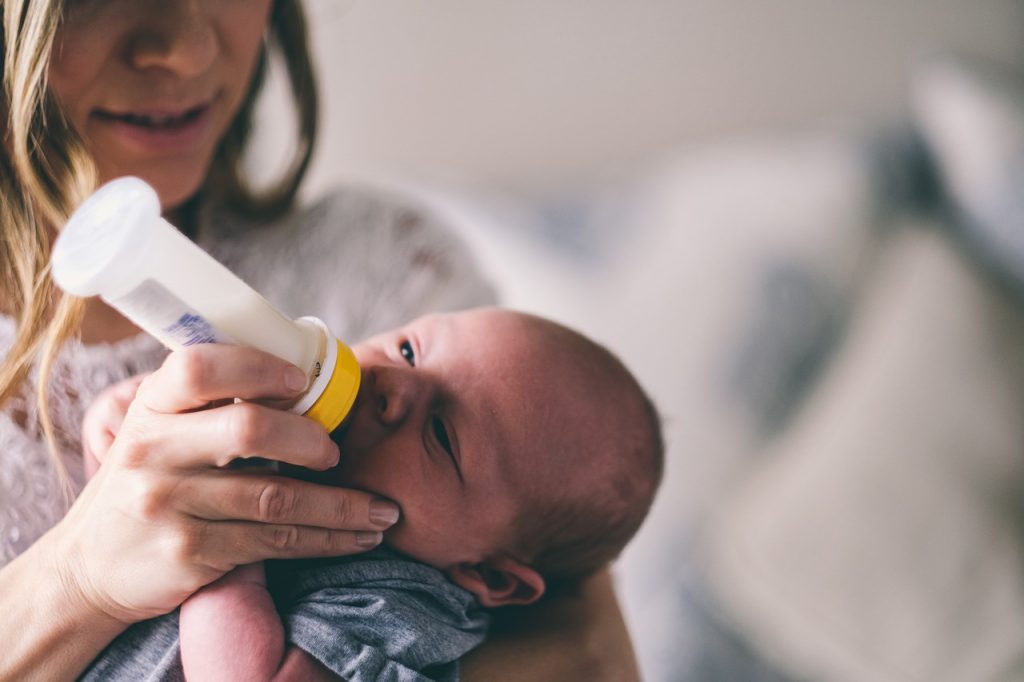 If you are one who has been following the news, even loosely, for the better part of this year you will most certainly recall the severe months-long baby formula shortage that gripped the nation. The cause of the shortage was due to a host of compounding factors. However, the main catalyst was largely what occurred at Abbot Laboratories. 
Back in February Abbott Laboratories voluntarily recalled numerous varieties of their powered formula due to potential salmonella contamination. Major brand names, like Similac and Enfamil, were included in the recall. The recall was issued after multiple babies fell seriously ill, some of whom died, after ingesting the powered formula that originated from Abbot Laboratories. After the news erupted that Abbot's formula was connected to infant illnesses and deaths the company swiftly moved to shut down its manufacturing plant in Michigan and launched an internal investigation. This led to supply deficits almost immediately and sparked what later became a massive baby formula shortage. 
What happened at Abbot Laboratories followed by the subsequent baby formula shortage is not terribly unusual. This is especially true recently. The pandemic perpetuated a whole host of supply chain disruptions and other mitigating circumstances which caused an uptick in food safety issues. However, what is different about this incident is that it allowed a spotlight to be shown on a company that could normally shield the public from any of its mistakes. 
According to the New York Times, Abbot Laboratories has a history of using its power, money, and clout to keep any of its dirty laundry neatly tucked away from the public's eyes. It does so by using its lawyers to keep any of its fallacies hush-hush. Judge George Bennet told the New York Times about one case he presided over involving an infant who had fallen ill after consuming bacteria-laced formula from its facilities. Her name is Jeanie Kunkel. After consuming the allegedly contaminated formula from Abbot, Jeanie fell ill with meningitis. At 12 days old she was left with severe brain damage which resulted in full-body paralysis. Judge Bennet said that even though her family tried to sue, Abbot, with their team of high-profile Jones Day lawyers, won the case. The Kunkel family's voice was effectively muted. 
The Kunkel's case against Abbot Laboratories was not unique. And unfortunately, the outcome isn't either. William Marler, a Seattle-based lawyer, admitted that when single individuals try to prosecute large companies it often results in failure. It is very difficult for these individuals to win because the victims are often at a severe disadvantage in comparison to the resources that these companies have access to. "These are tough, tough cases," said Marler. 
It's likely that the public will never know the full scope of what happened subsequent to the eruption of the baby formula shortage that recently shook the nation. In the future, there will likely continue to be unchecked injustices that happen to individuals and families at the hands of large powerful companies like Abbot Laboratories. However, if there was one good thing to come out of the long-lasting and harrowing baby formula shortage, it is that it proved to shine a spotlight on the fact that there are injustices lurking and that good people suffer tragic outcomes due to the negligence of large corporate establishments. 
It is worth noting that Abbot Laboratories has maintained that delivering quality products and keeping infants healthy is at the forefront of their priorities. "Healthy infants and children are at the heart of what we do and ensuring the quality and safety of our products is a top priority," wrote an Abbot representative in an email to the New York Times.
---