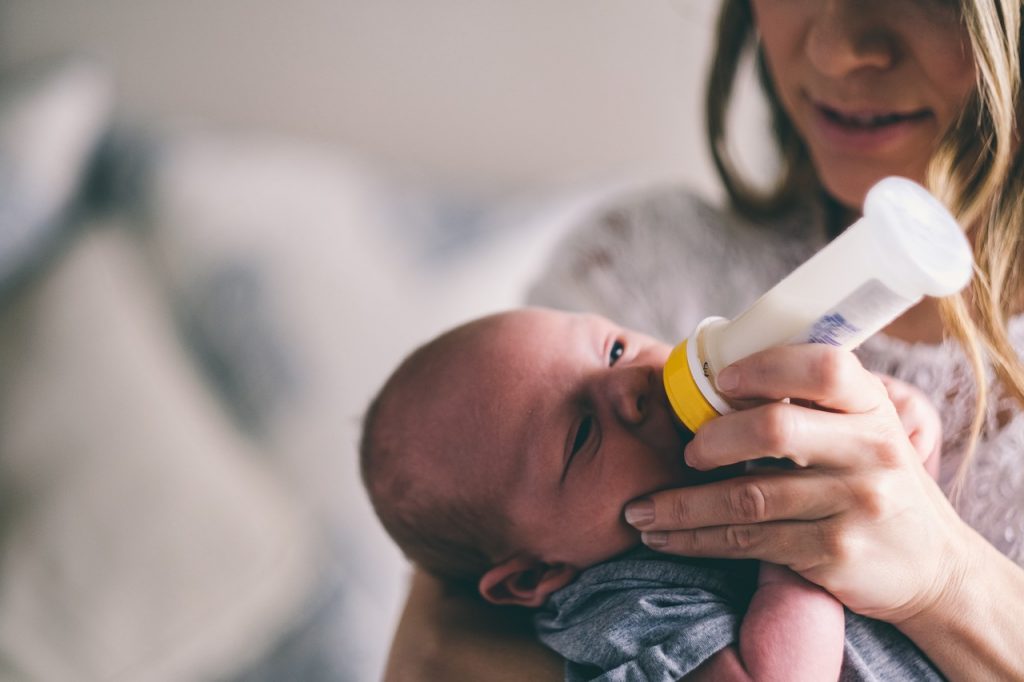 Baby formula shortages have been plaguing the nation for months on end. However, at the beginning of May, the already dire situation took a frightening turn. Baby formula supplies across the country are now running dangerously low, with some states like Missouri, Iowa, and Tennessee reporting supply deficits as high as 50%. NPR detailed that the gravity of the situation has evoked a response straight from the White House. 
Press Secretary Jen Psaki released a statement detailing that the Biden Administration is tasking the Food and Drug Administration to take steps to alleviate the ongoing baby formula shortages. Psaki's press briefing explained that the FDA is currently in the process of coordinating with baby manufacturers across the country. The FDA is aiming to assist these manufacturers in increasing production so that supplies can be replenished at faster rates. The FDA is putting an increased focus on restoring production for brands most heavily afflicted by the immense shortages.
There are a variety of factors perpetuating the baby formula shortages. However, the largest existing impediment by far are circumstances surrounding one of the largest baby formula producers. Abbot issued a voluntary recall earlier this year that affected large swaths of formula supplies under the umbrellas of three major brands – Similac, Alimentum, and EleCare. Following the recall, Abbot closed one of its major production facilities in Michigan. The massive recall and subsequent factory closure are what laid the foundation for the severe shortages to occur. 
The impact that baby formula shortages has been far-reaching. Nearly 70% of infants in the United States are fed with formula beginning at some point in the first six months of life. The severe lack of baby formula could mean that many children are not receiving the proper nutrition that they need. Moreover, many infants are on formula due to medical conditions. Dr. Benjamin Gold, a pediatric gastroenterologist in Atlanta spoke to NPR about the gravity of the situation. "It is a real crisis and, in many cases, potentially life-threatening," said Gold. The pediatrician detailed a case where a family was unable to locate a specialized formula that they need in order to feed their baby who suffers from a metabolic condition. For that family and others like them, the ongoing baby formula shortages present particularly high stakes. 
It is unknown how long the FDA in conjunction with baby formula manufacturers will need to successfully begin making a dent in alleviating the percolating shortages. However, families, particularly those with infants who are fed formula due to specific medical conditions, can look for substitutions to replace their regular brand of baby formula in the meantime. A list compiled by the North American Society For Pediatric Gastroenterology, Hepatology & Nutrition is a resource that parents can turn to. 
The list details applicable formula substitutions for certain brands. For instance, Similac Sensitive Formula is swappable with many common store brands including Walmart, Target, Kroger, Walgreens, CVS, Meijer, HEB, Safeway, Sam's Club, Topco, and Amazon. Parents with children who have certain conditions or those uncertain whether they should substitute their regular formula at all should contact their pediatrician.