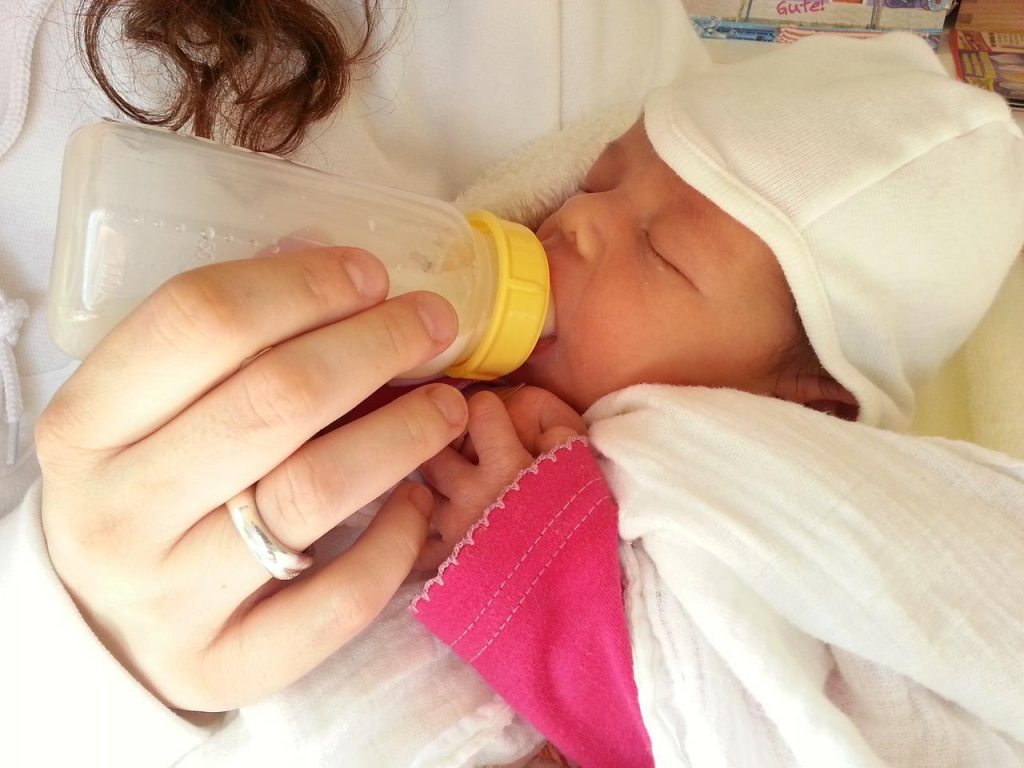 Baby formula shortages have been plaguing both retailers and parents for countless months. Supply chain bottlenecks and production issues have remained virtually unceasing. These mitigating circumstances have caused store shelves to remain depleted of baby formula essential to a vast number of infants nationwide. Unfortunately, there remains no end in sight to the formula shortages. In fact, CNN reported that the problem is only intensifying. 
Prior to April baby formula stock had been hovering at around 8% below full capacity at most stores across the nation. That 8%, while seemingly, negligible, was significant enough for many parents to take notice. In the months preceding April, there were consistent reports of low or minimal stocks at retailers like Walgreens. The low stock even prompted some concerned parents to look for alternative means to procure baby formula via avenues like unregulated online marketplaces.
However, the worrisome baby formula shortages have reached staggering new highs. As of April retailers across the country are receiving 40% less stock than average. The problem is even worse in a handful of states. Iowa, South Dakota, Missouri, Texas, and Tennessee all reported baby formula shortages that equaled or exceeded 50% statewide. These distressing deficits have been painting frightening pictures akin to what was seen at grocery stores in the early stages of the global pandemic. Individuals are flocking to social media to shed light on the gravity of the situation. Take a look below.
Multiple confounding circumstances are fueling the immense baby formula shortages. First, pandemic-induced supply chain logjams and production issues due to ongoing staffing insufficiencies are still heavily affecting how much baby formula can be manufactured and distributed. These continuing issues come alongside the recent closure of the Abbott Nutrition facility in Sturgis, Michigan. This facility was one of the largest manufacturers of baby formula in the US.
The shutdown of Abbot Nutrition's facility in Michigan followed the company's voluntary recall of three popular brands of baby formula that it was manufacturing there – Similac, Alimentum, and EleCare. The recalls were put into effect due to likely salmonella contamination in select batches. The formula recall and complaints from employees relating to safety and sanitation concerns motivated the FDA to investigate which ultimately led to the major producer's factory closure. 
At this point, it remains uncertain when any of the mitigating circumstances affecting baby formula supplies will be alleviated. Amidst the supply turmoil, stores across the country are doing the best they can to replenish their baby formula stock and get the product into the hands of customers who rely on it to feed their children. To ensure that as many individuals as possible get the formula they need many have instituted purchase limits. CVS and Walgreens have asserted that customers can only purchase up to three containers of formula per transaction. Target's limitations are slightly higher. Currently at Target individuals can purchase up to four units of formula. It remains unclear whether Walmart will decide to institute a similar policy. For now, all that parents can do is hope that the baby formula they need will be in stock when it comes time to purchase more to feed their infants.