One Los Angeles-based jeweler is using 3-D printing technology to assist her in developing new, unique, and intricate pieces of jewelry.
3-D printing is one of the most astonishing inventions of the 21st century. Since its introduction, industries worldwide have been utilizing the technology for sculptures, architecture models, clocks, and more. One designer is using the power of this high-tech device to print authentic, wearable jewelry.
Jenny Wu, a Los Angeles-based jewelry designer, combines her love of fashion with her architectural expertise. The design element comes in handy while making her intricate pieces, with winding, ornate construction produced from the mind of a knowledgable architect. The jewelry line called Lace by Jenny Wu uses SLS, Selective Laser Sintering, to manufacture these pieces.
Selective Laser Sintering is an additive laser technique used in top-quality 3-D printers. It takes a 3-D model given to the machine, triggers the internal lasers, then melts powder inside the printer to shape the design. This process provides the jewelry with added textural elements that take the pieces into a more elaborate, high-grade territory.
Though using 3-D printers for jewelry isn't the most innovative idea, it's revolutionizing the jewelry industry through its efficiency. Wu stated that her business's most returned items were rings, usually due to sizing issues. Now with the futuristic printers, Wu can send out rings with sample sizes for customers to try, ensuring that they know the correct ring size before purchasing the actual item.
The sample rings are made of nylon and can be purchased for $3 to $5, depending on the jewelry. This ensures that people aren't spending ridiculous amounts on rings before knowing if they'll fit their respective fingers. The samples can be made in any size the customer wishes and don't need to be returned after purchase.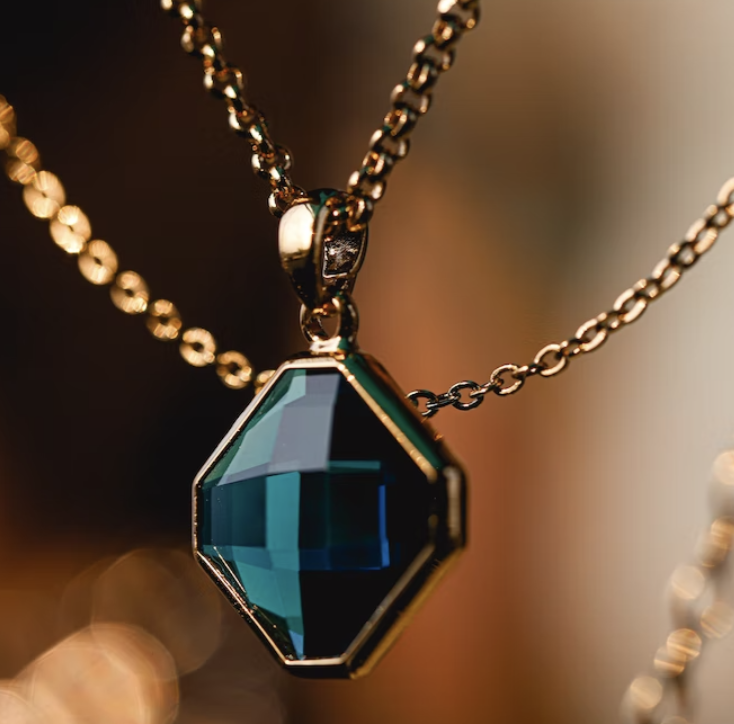 The individual samples are made with the Fuse 1 SLS 3-D Printer from Formlabs. The high-tech nature of these printers makes delicate jewelry that most common 3-D printers couldn't produce. Though the samples are much lighter and feel texturally rigid, they give the customer a good idea of what sizes will work for their finger.
Now that businesses have become increasingly virtual, many retailers are testing how to create better shopping services for their apparel, shoes, and jewelry. Lace by Jenny Wu uses modern advancements to tackle sizing issues with online shopping, sending out cheap sample rings to ensure the customer is satisfied with the sizing before making a lofty purchase. There's also an upside for companies, who don't have to spend extra money on hefty returns from ill-fitting clothing or jewelry.
3-D printing also helps Lace spread its business outside the LA area. For many, buying jewelry is an intimate practice; you show up to the retailer, try on pieces, and see how the jewelry looks on your body in real-time. But with printing cheap jewelry samples, people can now test out their purchases from afar without traveling extensive distances for an in-person jeweler.
Wu's collection has inspired others to think outside the box for their own retail practices. Since shopping has substantially transitioned to online venues, 3-D printing could catalyze a new trend for virtual retainers.