Americans' love of all things pumpkin spice can likely be traced back to Starbucks' initial marketing strategies to promote the fall flavor as well as pumpkin pie being a favorite dessert in North America.
When fall begins, the pumpkin spice craze inevitably comes along with it. From flavored dog food to ramen noodles, the quintessential autumnal blend is incorporated in almost anything, but why has it become an unstoppable American obsession? Many companies have adopted Starbucks's success in monetizing pumpkin-spice flavoring as a profitable business venture.
You don't have to look further than the worldwide coffee chain to know how pumpkin-spice products have become ubiquitous. Due to its success, Starbucks rolled out its pumpkin spice menu even earlier than usual, with autumnal drinks unveiled at the end of August. Now, other coffee chains, grocery stores, and cosmetic brands are releasing their own additional products, like 7-Eleven's pumpkin spice lattes or Native's pumpkin-scented deodorant.
The rise of pumpkin spice can be documented in people's search history, with more people googling the spice blend than ever before. Ten years ago, the most searched item during the fall season was candy corn. Now, autumn searches are entirely dominated by pumpkin spice words, which have surpassed candy corn for the past seven years.
The consistency of the flavoring's google searches aligns with its sales accumulation, with pumpkin spice products increasing 47% over the past five years. The popularity has only pushed companies to create more products using the spice blend, attempting to satiate people's love for the autumnal scent and flavor. According to the Guardian, Americans had spent over $236m on pumpkin-spice-flavored grocery items during the last fiscal year, a 24% escalation since the prior year.
Amazon is a critical retailer for pumpkin spice items but refused to release their general sales for these products. Information that can be deduced from the website is that 138,000 search terms pop up for searches related to pumpkin spice, making Amazon a premier place for products containing the spice blend. Pumpkin spice items on the online retailer's site include groceries like breakfast cereal, granola bars, hot chocolate, baby food, and even dog treats.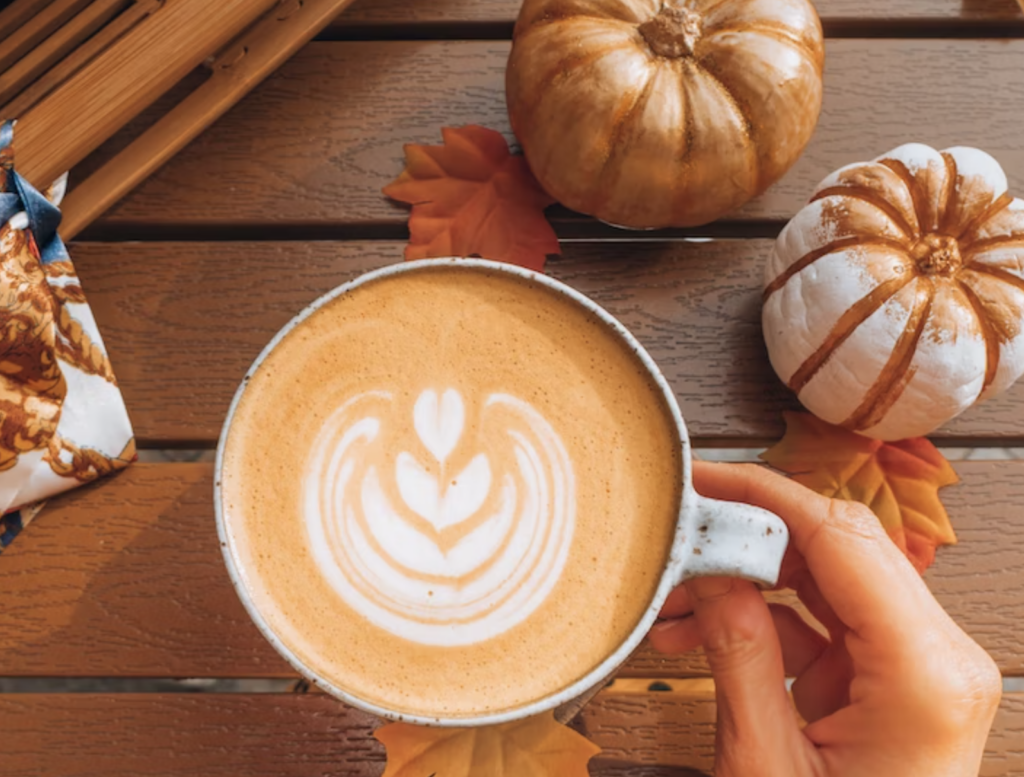 While the craze may seem uncontrollable, it leads to massive profits for coffee companies like Starbucks. Since the pumpkin spice latte debuted, Starbucks has sold 600 million drinks in the United States, with its relatively newer pumpkin cream cold brews selling more than 100 million. Torani, a popular syrup manufacturer, also received considerable sales from autumnal fans, selling more than half of its pumpkin syrup stock in late August this year.
Though living in the US means seeing pumpkin spice-flavored beverages everywhere, the obsession with this flavoring is pretty limited to North America. Many believe this is due to a fall favorite dessert, pumpkin pie, which is often made for Thanksgiving or surrounding holiday events. Americans' connection to the nostalgic dessert and how its integral to fall have undisputedly driven the pumpkin spice latte infatuation, while the world at considerable remains generally unphased.
Though the spice combination feels like an inherent part of every American's home cooking, the blend was actually popularized by the McCormick company. The pumpkin pie spice we know today (cinnamon, ginger, nutmeg, and allspice) was codified by the spice company in 1934 to help pie bakers formulate the perfect dessert without having to measure out each spice individually.