Bobby Murphy and Evan Spiegel are who own the biggest percentages of Snapchat.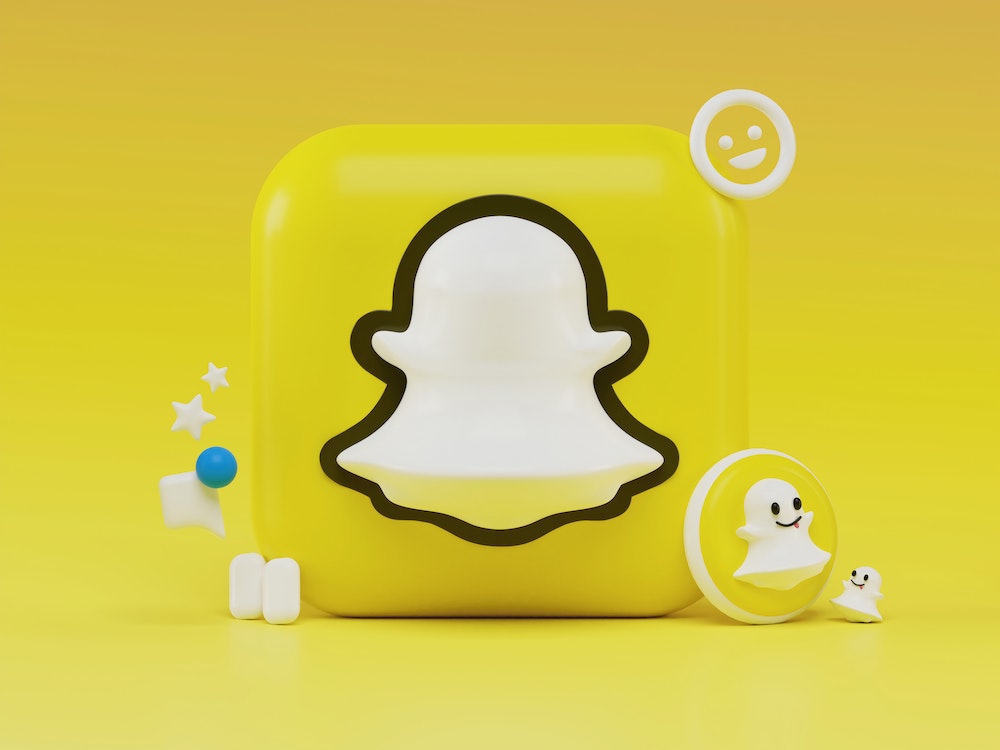 Nearly 11 years ago, three Stanford University students came up with an idea that would eventually set social media on fire. It was called Snapchat and after its introduction, it didn't take long for the country to appreciate what the app was all about. Pictures that disappeared after they were viewed. So, are those three ex-Stanford students still who owns Snapchat, or have they been replaced or bought out?
WHO OWNS SNAPCHAT STARTED WITH THE PICABOO APP IN 2011
We have to go all the way back to 2011 to understand where the idea came from and to figure out who owns Snapchat to begin with. Reggie Brown was a student at Stanford University and, according to rumor, he was in his dorm room sampling some of the Devil's lettuce when he blurted out his idea to some of his friends.
Actually, he posed a thought more than a solution. He pondered out loud that he wished there was a way he could shoot off pictures to friends that would later disappear. Maybe it was the stuff that was being passed around, perhaps it was the crowd he was dealing with, but Brown knew those in the room couldn't help him, so he took his idea to someone who could. This is where the story of who owns Snapchat started to take a turn.
Evan Spiegel was part of the Kappa Sigma fraternity at Stanford University. Brown went to Spiegel with his idea because Brown knew that Spiegel had some prior business experience. At the time, it seemed like a good move. But to get a project like that some traction Brown and Spiegel needed someone who could actually build the program. So, they brought in Bobby Murphy, another Kappa Sigma who was well-versed in coding. The three knocked around the idea, then got serious with it.
Spiegel recalls standing up in a Stanford product design class to share the idea. He told his fellow classmates that his mobile app would be one where friends could share photos with other friends and that the pictures would magically disappear forever in a matter of seconds after looking at it.
"Everyone said, 'That is a terrible idea,'" Spiegel explained via Forbes. "Not only is nobody going to use it, they said, but the only people who do, will use it for sexting." Well, if the shoe fits, so they say. On July 8, 2011, the app "Picaboo" was launched on the iOS operating system. We didn't have those who owned Snapchat quite yet, but it was getting close.
Brown, who by all accounts hatched the initial idea, was then unceremoniously removed as one of the owners/creators of the app. While the exact reasoning as to why Brown was removed has never been truly detailed, he was gone which left both Spiegel and Murphy as those who owned Snapchat.
WHO OWNS SNAPCHAT PICTURES AFTER ONE BILLION ARE SHARED IN 2012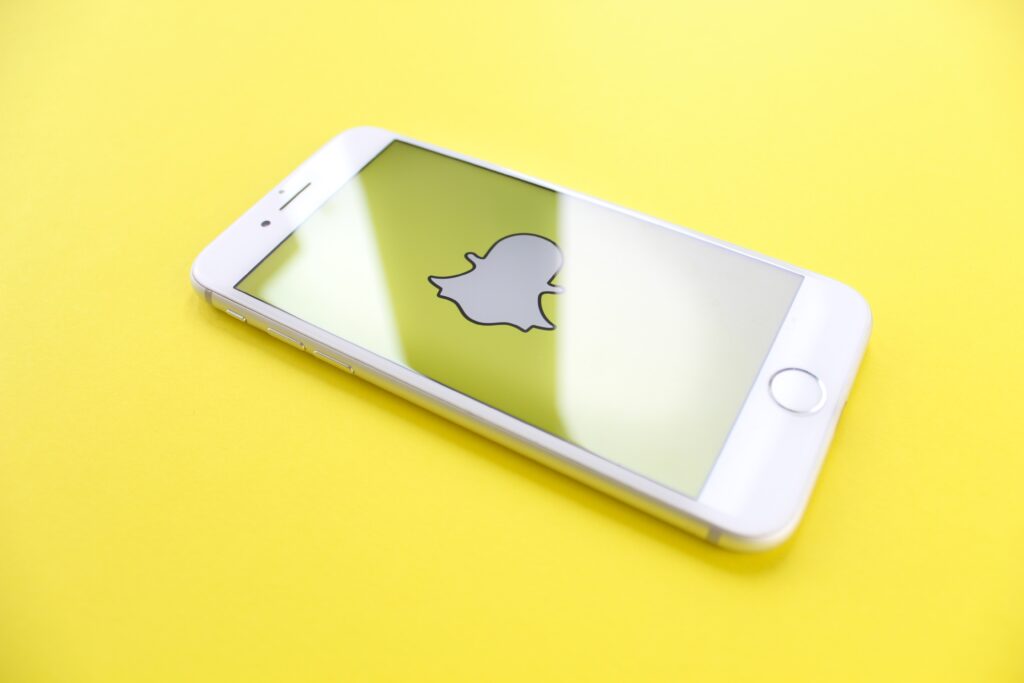 Just as Brown was leaving, so was the name Picaboo. In September 2011, the name Snapchat was given to the new app and it was launched with much success. The only thing remaining from the original app launch was the mascot design that Brown drew up called "Ghostface Chillah," but even that has some controversy. Spiegel claims that the design was his.
As it was initially designed to do, the app allows friends, family, and secret lovers to share photos with each other only to see them disappear from the face of the earth (or so one hopes), never to be seen or heard from again (or so one hopes).
Users can also chat with one another and as the years have gone on and improvements made to the app, Snapchat has introduced stories and videos and fun features such as the ability to add funny faces to one's picture. Users also can add text and add emojis.
There are tons of filters to choose from and now Snapchat even offers Snapchat Plus. Included in Snapchat Plus is Ghost Trails, a feature that allows users to see where their friends have been over the past 24 hours. Snapchat Plus also gives users the ability to see which friend has rewatched the snaps that you post.
When those who own Snapchat first had it hit the market, they were sending 25 snaps per second. Six months later, in November 2012, the app's users had already shared over one billion photos. This was ten years ago so you can imagine how many pictures are passing through it today.
BOBBY MURPHY IS WHO OWNS SNAPCHAT'S LARGEST SHARE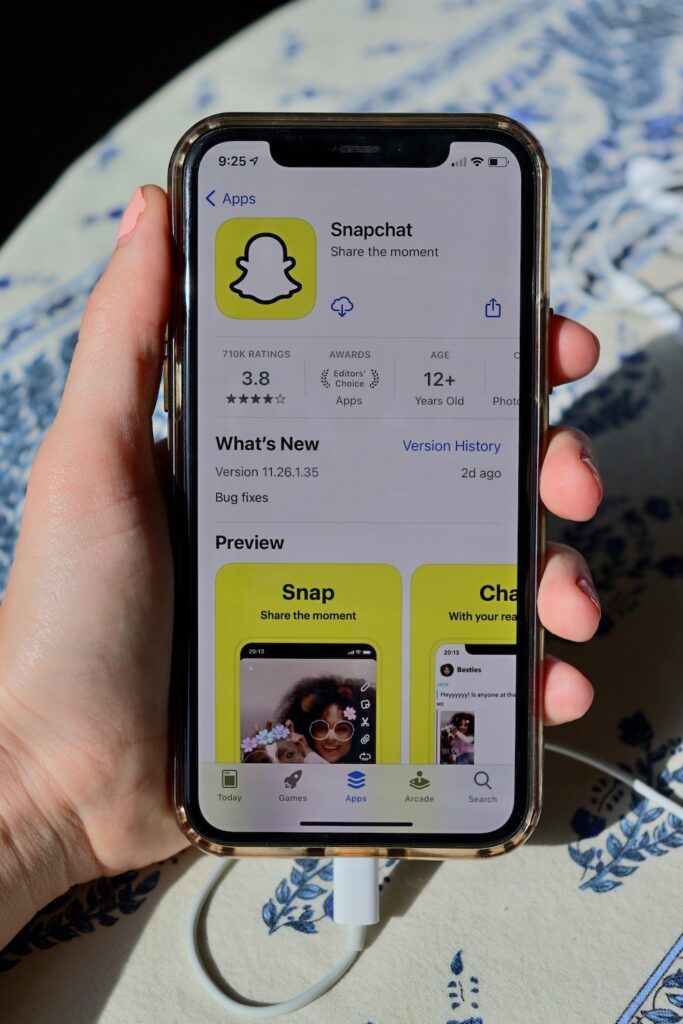 Although there have been many, many suitors, who owns Snapchat is still Evan Spiegel and Bobby Murphy by the biggest percentage. By the time Spiegel turned 25, he was already worth a billion dollars.
To get to that figure, Spiegel dropped out of college three credits shy of his degree. Obviously, it was worth it. Today Evan Spiegel's net worth sits around $2.6 billion while Bobby Murphy isn't far behind at $2.3 billion.
It was not an easy road to get to where they are currently sitting as both Spiegel and Murphy, seeing as how they are who own Snapchat, had to deal with a lawsuit or two along the way. And this was while also fending off those who wanted to purchase the company.
In 2013, Spiegel turned down a $3 billion overture from Facebook CEO Mark Zuckerberg. Not only did Zuckerberg get turned down in 2013, but when he went back to Spiegel a few years later with another offer. Spiegel again said no.
Zuckerberg shouldn't feel lonely though, because Google also ended up with a rejection notice. 2017 saw Google offer up $30 billion to outright purchase Snapchat. Apparently, Spiegel and Murphy were not in the selling mood.
Although Spiegel and Murphy took Snapchat public in 2017 and changed the company name simply to Snap, Inc., they still own a significant portion, more than any other single entity.
According to Forbes, Murphy owns the bigger portion at 15% while Spiegel owns 13%. Besides those two, there are a number of other shareholders. The top five include T. Rowe Price Associates, Inc. (8.73%), Edgewood Management LLC (5.78%), The Vanguard Group, Inc. (4.72%), Fidelity Management & Research Company (4.29%), and Jennison Associates LLC (2.48%).
THE BIG MONEY SNAPCHAT LAWSUIT
As far as lawsuits go, the main one came from Reggie Brown. He was out to get his share of what he felt was his creation. It was a lawsuit that began in 2013 and did not conclude until 2014.
The lawsuit Brown brought against Spiegel and Murphy was due to Brown being kicked out of the company and the equity in the company Brown thought he deserved. He thought he deserved to be in the answer of who owns Snapchat.
What Brown was looking for in 2013 was one-third of Snapchat (or what it was worth at the time), although according to earlier legal documents, Brown had agreed to a 20% cut. At the time of the lawsuit, Brown didn't own any part of the company that saw Spiegel with a 60% stake while Murphy had the other 40%.
While the lawsuit was at times contentious, not painting a flattering picture of any of the three individuals involved, the end came when an out-of-court settlement was finally reached between Spiegel, Murphy, and Brown. The deal was struck as Spiegel and Brown were about to take Snapchat public. The company said in their prospectus via Insider:
"In February 2013, an individual filed an action against us, our predecessor entity, and two of our officers in Los Angeles Superior Court, alleging that we were using certain intellectual property that the individual jointly owned with our founders. In September 2014, the parties entered into a settlement agreement that resolved all claims among the parties."
The settlement made Brown a very rich man. Maybe not as wealthy as he could have been had he retained a foothold with Snapchat, but wealthy, nonetheless. The agreement saw Snapchat pay Brown a total of $157.5 million in cash. He received $50 million of that in 2014 and then followed that up with a $107.5 payday in 2016. It was much less than the $500 million Brown had been seeking.
Today, Snapchat remains one of the biggest social media apps on the planet. Users continue to share pictures only to watch them disappear. More and more celebrities have found Snapchat and while social media has been on a stock market roller coaster ride over the past couple of years, Snapchat continues to hold strong.
---