Walmart is trying to cater to an uptick in high-income shoppers by overhauling its sleepwear and intimates line complete with a new new brand name titled Joyspun.
Walmart is one of the largest superstores with the highest sales in the United States, mostly from its low, low prices on groceries. However, Walmart has also become a go-to place for affordable intimate wear such as bras, socks, underwear, pajamas, and robes. Walmart has announced it's making a change from its top intimate and sleepwear brand, Secret Treasure to Joyspun.
CNBC is reporting that after more than two decades, Walmart is making a switch from its top brand Secret Treasure to Joyspun in stores and online. Seemingly vying for a market that Victoria's Secret leverages, the launch of the new intimate and sleepwear comes at a perfect time as inflation continues to cause the costs of everything to rise, the retailer is seeing more higher-income customers become regular shoppers. This new wave of Walmart customers will be a fresh audience for its new apparel line, especially with recurring trips as they seek ways to stretch their dollars with savings. 
Last fiscal year, Secret Treasures drove over one billion dollars in sales and was one of Walmart's thirteen private brands of retail merchandise to do so. The challenge for Walmart to revise and relaunch the Secret Treasures brand came down to the intimate and sleepwear industry and customer demand becoming more competitive. Customers are now focusing on better fit, body positivity and of course, comfort. 
Denise Incandela the executive vice president of apparel and private brands at Walmart U.S. remarked, "It's a white-hot moment for the intimates category and we wanted to take our leading brand, which was Secret Treasures, and reimagine it to offer the quality and elevated prints and premium design details," Incandela continues on, "as well as a new brand name and colors and packaging and modernize in a way the brings us into the future". The company spent over a year completing consumer outreach in order to develop a line with a wide vast array of softer fabrics, trendier styles, and body shapes.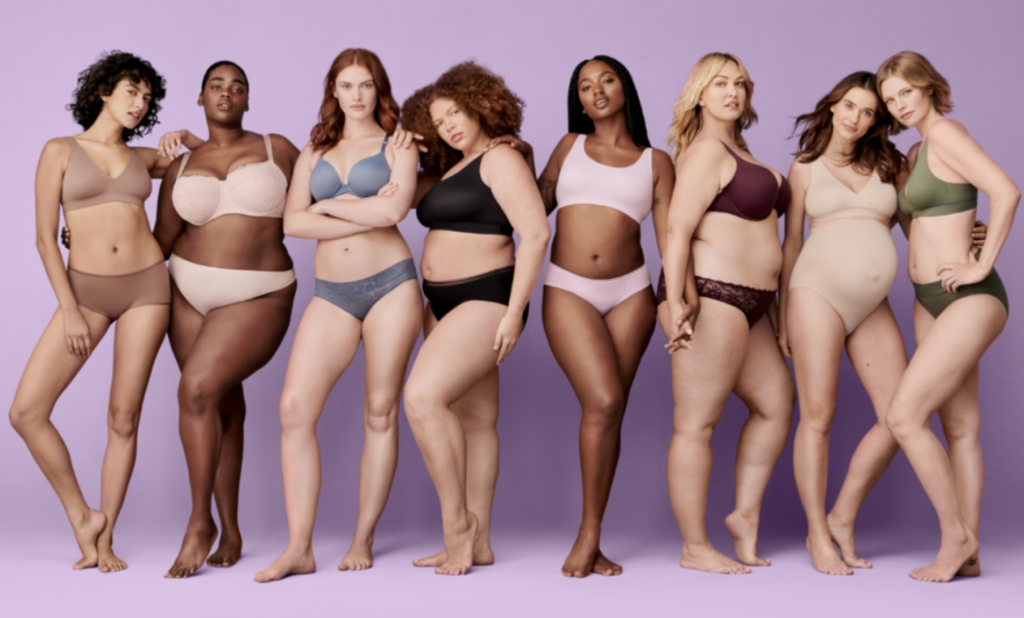 Walmart is also launching the new Joyspun brand label prior to the holiday shopping season. This means Walmart customers will be able to find intimate and sleepwear items with a more modern twist. With the launch of the new line of Joyspun intimates, Walmart will still stay true to stocking inventory at its lowest prices. These basic Joyspin items will range from under $8 for a sleep shirt to less than $35 for a quilted robe.
Walmart has targeted consumers with a need for retail therapy over the past few years and in order to stay above its leading competitors, Walmart has debuted exclusive apparel brands with the expertise of hired designers. At the start of this year, the company launched a fitness and swimwear brand that was designed by Michelle Smith and Stacey Griffith named Love & Sports. Walmart even took it a bit further to unveil a virtual fitting room to allow its customers to see how a dress, shirt, or whatever other clothing items their heart desired, would fit on their body. 
Incandela said she hopes that all of Walmart's new intimate brand launches and ease of trying on clothing will help women to think differently about apparel. It's not just what is seen being worn on the outside but how Walmart customers feel about the quality of the intimate apparel under the clothing. 
---