In a commitment to zero waste, Walmart is beginning to implement a single-use bag policy where the company will encourage customers to bring reusable bags and charge a fee for single-use bags in stores.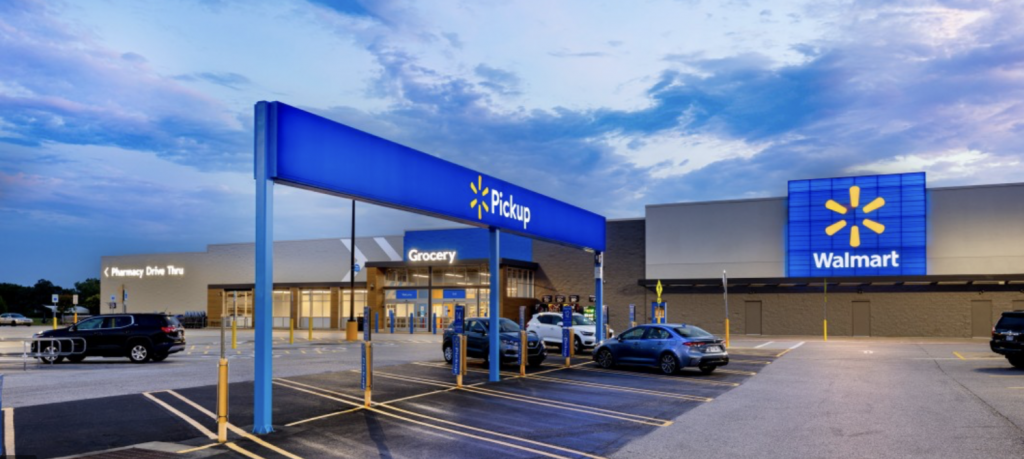 Walmart stores in New York and Colorado will no longer provide plastic and paper single-use shopping bags to customers. Instead, people visiting these locations can buy reusable bags from the retailer starting this January. These are available in small, medium, and large sizes with prices ranging from $0.74 to $3.98. Cooler bags for refrigerated and frozen items can also be purchased.
Alternatively, folks can bring their own shopping bags to Walmart. The New York and Colorado stores will join New Jersey, Maine, and Vermont outlets in implementing the single-use bag policy. Speaking to Insider, spokeswoman Lauren Willis said paper bags will still be used for deliveries. "We are working hard to ensure a seamless and convenient shift to reusable bags," she told the publication.
Willis added that eliminating single-use bags is part of Walmart's commitment to achieving zero waste across its operations. The aim is to gradually move toward a circular economy built on advancing reuse, refill, and recycling habits. Colorado stores are now required to charge a 10-cent fee for paper or plastic single-use bags until the end of 2023.
But some customers are not happy with the retailer's eco-friendly options. Some even took to social media to voice their displeasure, saying stores should provide customers with free reusable bags. "Why can't Walmart pay for sustainable bags for their customers and not pass the cost? They can afford it," one person wrote.
Others used the change to brainstorm more cost-effective solutions. For instance, in 2021, a Walmart store in California tested an idea called Goatote, which allowed customers to borrow reusable bags via an app. Each user was required to return the bag within 30 days to avoid being charged a late fee of $2. Those who paid the "fine" were also allowed to keep the bag for good, The Street reports.
Walmart joined the Beyond the Bag initiative in 2020. The company explained that while the convenience of plastic retail bags cannot be disputed, the average life of one is only 12 minutes. "It's estimated that 100 billion plastic bags are being used annually in the U.S and less than 10% are recycled," the retailer said in a blog post.
Therefore, Walmart has been experimenting with alternative solutions. Scrapping single-use bags is one small part of the company's overall sustainability goals. This includes zero emissions across global operations by 2040, along with introducing 100 percent recyclable, reusable, or industrially compostable private-brand packaging by 2025.
To help shoppers with the transition, Walmart will use store signage and social media to remind customers to bring their own bags to stores. The retailer's app will also send bag-related notifications to folks who have it on their smart devices. "Eliminating single-use bags is part of the company's effort to reduce waste, and its customers want to be engaged on this journey," Senior Vice President of Walmart Sustainability, Jane Ewing said.
Since Walmart remains committed to making the sustainable choice the everyday choice, shoppers can expect more bags to disappear from stores. So now would be a good time to invest in a few reusable bags. And they can also be used at other stores, which is super convenient.
---