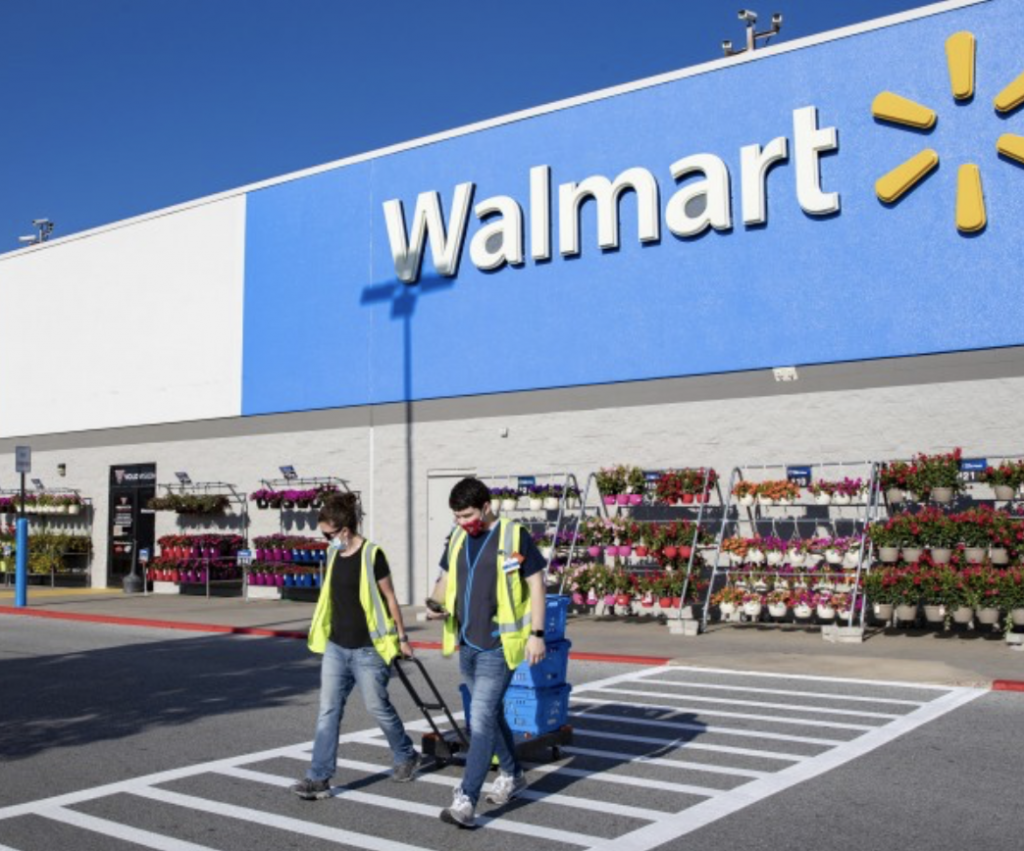 With so many stores suffering from declining sales, many have been getting creative with their business models to retain existing clientele and drive new traffic to their locations. Walmart isn't wasting any time in ensuring that it keeps its hold on the collective body of consumers in the United States. In addition to putting a big focus on the e-commerce side of its business, the retail behemoth is also piloting a new store format that highlights its new in-store initiatives. 
The first pilot store has opened in the retailer's home state of Arkansas. And according to CNBC, Walmart plans to open up additional superstores in this new format by early 2023. With these new stores, Walmart plans to drive home its new focus on high-profile apparel partnerships. They have already solidified alliances with the likes of Reebok and Gap. By putting more effort into bolstering the kinds and quality of clothing that they offer, Walmart hopes that it will be able to reap the benefit of the wider revenue margins that go alongside selling those kinds of apparel. 
Additionally, Walmart asserted that once more of these new super stores start opening up across the nation they plan to tweak each one as needed so that it has a greater appeal to the needs and preferences of shoppers in any given region. For instance, what's popular in Arkansas might not be in states in the northeast or along the west coast. 
However, given that these stores are still in the early stages of the pilot phase it is unclear just how successful they will be in driving growth and profit for Walmart. This is especially true in a market where fewer and fewer people are opting to shop in-store. Further adding to the uncertainty of the new super stores' success in any market is inflation. Just this past quarter Walmart reported that it was retaining approximately 33% more inventory than it had projected. This is reflective of individuals starting to make concessions as inflation puts the squeeze on their budgets. 
That being said, Walmart seems to be in it for the long haul with this new business model. For starters, by partnering with well-known (somewhat pricier brands) like Reebok and Gap the company is aiming to diversify its shopper base by drawing in clientele who can afford to drop the extra cash on a brand name item. Additionally, the company is planning to really leverage and lean on its wildly successful grocery business. If people are already in the stores shopping for groceries they are aiming to make sure that those shoppers see what else they can buy when perusing the aisles of these new supercenters. 
Case and point, in the Arkansas store Walmart is putting a big focus on the overall shopping experience with engaging clothing displays and wider aisles. It's even upping its alcohol game by including top-shelf wines and spirits. Whether all of Walmart's efforts pay off remains to be seen. However, the company does want to promote the idea that "We're selling apparel in a grocery store, however that doesn't mean we have to sell apparel like it's grocery," said Alvis Washington, Walmart's vice president of marketing, store design, innovation, and experience.