United Airlines is now allowing families with children under 12 to book adjoining seats at no extra cost.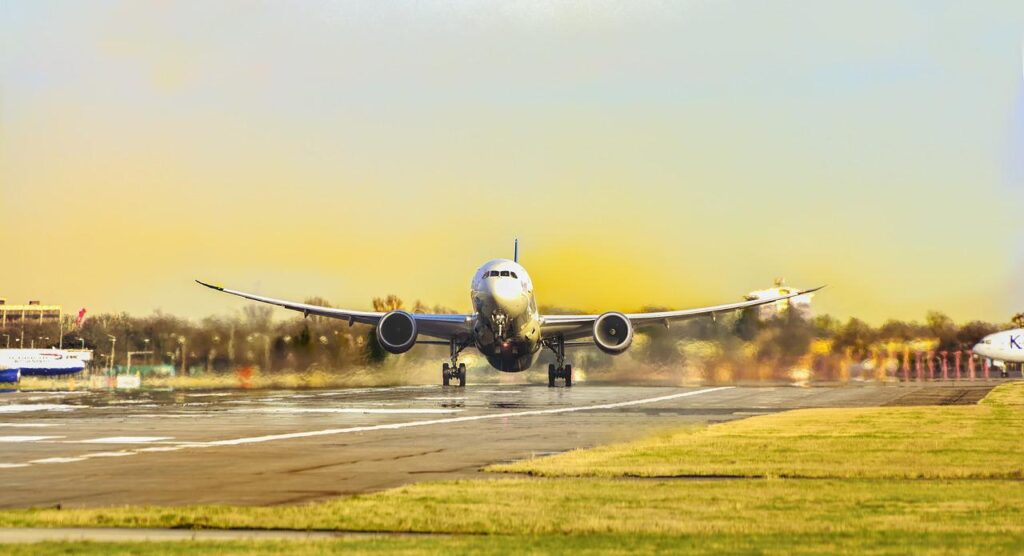 United Airlines announced a new seating policy that allows families with small children to select adjoining seats at no additional cost. The airline will give adults accompanying children younger than 12, access to preferred seats at the time of booking so they can sit together. The change applies to travelers with standard and basic economy tickets.
If adjacent seats are unavailable at the time of booking eligible passengers can switch to another United Airlines flight at no additional cost, even if there is a fare difference. The change, which is slowly being phased in, will be complete by early March. Speaking about the new policy, the carrier's Chief Customer Officer Linda Jojo said the company is focused on delivering a great experience for families.
"It often starts with the right seat," Jojo said in a United Airlines press release. "We look forward to rolling out more family-friendly features this year." Several airlines use a manual process to seat families together. But this often results in random seats being blocked or asking agents to facilitate seat swaps at the gate. This often causes more stress and a longer boarding process for everyone.
The new seating policy reflects the investment United Airlines has made in its technology and tools. The airline has worked to improve its ability to seat families together more easily since early 2022. The company has done this by optimizing its seat engine to prioritize families who did not have assigned seats before their day of travel.
United Airlines customers have complained about seating that separates young children from their parents, and the added cost to remedy the situation, for a long time. President Biden addressed government efforts to curb these fees in his 2023 State of the Union address. "Baggage fees are bad enough," he said via CNN Travel. "They can't treat your child like a piece of luggage."
The President's speech also touted the Fee Prevention Act which targets resort and concert ticket fees. Additionally, a 2022 notice from the Department of Transportation called on U.S airlines to make seating children next to accompanying adults available at no additional cost. Following the announcement from United Airlines, Delta Air confirmed that it does not charge family seating fees.
"Regardless of the ticket class purchased, we will always work with customers on a case-by-case basis to ensure their family seating needs are met," a Delta representative told CNN Travel. Unlike United Airlines, its counterpart offers family seating upon request. Passengers who are not able to secure seats via the website are advised to contact Reservations.
The only problem is that Delta's seat map technology blocks off areas for family seating up to 48 hours before a flight. The technology used by United Airlines won't have that problem. Meanwhile, American Airlines advises families traveling with children under 15 years to book as earlier as possible.
"Our current policies regarding family seating are designed to allow families to sit together without having to pay extra," American Airlines said in a statement via CNN Travel. Much like United Airlines, its booking platform will automatically search for available seats together at the time of booking, a spokesman told CNBC.
---