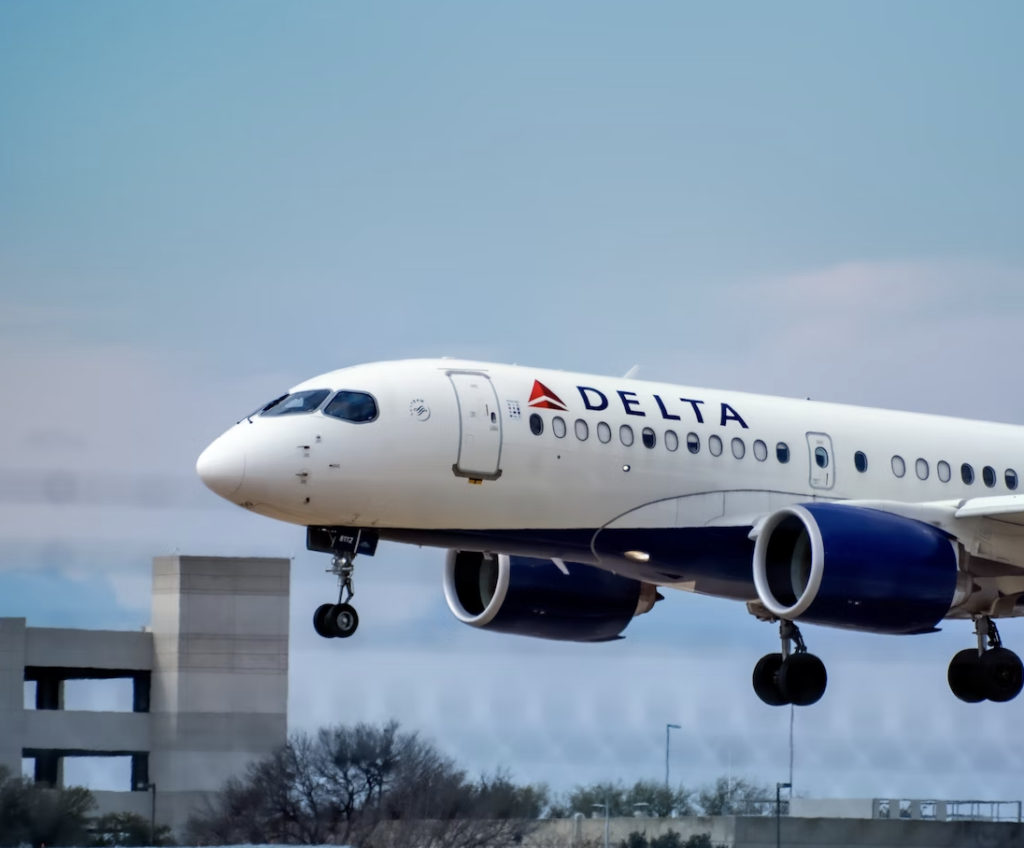 Flying may be the quickest way to reach your destination, but it certainly can leave you feeling frazzled. The good news is that some airlines are taking steps to help improve your travel experience. And one company, Delta, is poised to revolutionize part of the customer experience.
Gone are the days when passengers had to put their electronic devices in airplane mode. Now, passengers can use their devices freely. The only problem is the lack of service when you are hanging out above the clouds.
Over the years, the entire airline industry has strived to figure out a solution to the service issue. It has gone through countless business models and providers trying to provide customers with high-quality and reliable WiFi aboard planes. But the results have been spotty at best.
Plus, almost all airlines require passengers to pay for the WiFi. So, after shelling out hundreds of dollars for tickets and fees, you have to pay more just to entertain yourself on a flight. And according to Engadget, "You might end up with different online requirements and pricing on two legs of the same flight, even with the same airline."
However, one airline stands out from the pack. JetBlue currently offers free WiFi to its passengers. And Delta hopes to join them by next year.
The airline is currently testing free WiFi among its frequent flier group. So far, the test launch appears successful. Delta is confident enough in the program that it wants to move forward with a broader launch in early 2023.
Delta's goal of free wireless internet has been a long time coming. "CEO Ed Bastian first announced the airline's goal of free wireless access in 2018, and it recently stepped up testing." And that is good news for customers tired of paying exorbitant fees.
The company has partnered with two providers, and both are working well. Internet access on its planes comes from Intelsat (formerly Gogo) and Viasat. There is no indication that the providers will change once Delta rolls the program out to more of its fleet.
The airline will implement its new program in stages. "According to the report, Delta will start rolling out free WiFi 'on a significant portion of its airplanes' before expanding the service to more of its fleet later next year." And while that all sounds a little too good to be true, it may be.
Once Delta rolls the program out completely, they may add a catch. After it is fully available, the airline may require passengers to enter a SkyMiles loyalty number to gain access. And for frequent Delta passengers, that news may just cause you to shrug your shoulders.
But for Delta, it could be a vital requirement. After all, companies add perks and benefits to attract (and retain) customers. What better way to entice customers than to offer something free as long as they join your club?
Many hope that Delta's efforts to improve WiFi accessibility will help the whole industry. And if they succeed in building a larger customer base from the perk, that is great news. It may encourage other major airlines to follow suit.
---