Travel agencies are experiencing a revival through travel apps that offer users perks like cash back rewards and discounted vacation deals.
Travel agencies and businesses have dissipated mainly in the age of the internet. With many resources like Google to help flyers figure out their best plans, it's easy to see how external travel services have lost most of their customers. Some agencies, though, have switched to developing their travel apps, providing rewards programs or discounts to individuals who use or download the applications.
Now that there are many options for travelers these days, businesses are fighting to implement the most enticing offers for their services. Some apps are adding games and interactive features to excite customers, while other businesses compensate people for simply opening their applications. But, it's hard to change the general atmosphere of the travel industry, especially when flyers nowadays want to construct their own plans.
Lorraine Sileo, the senior analyst at the travel research company Phocuswright, discussed the industry's difficulties and how hard it is to change people's shopping habits. She stated consumers' attention to "lowest price" deals and how travelers would need significant incentives to use new travel apps. Still, the travel industry relies on advertisements to pull in customers who will book with them directly, which is mainly driving the influx of companies compensating individuals to use their apps.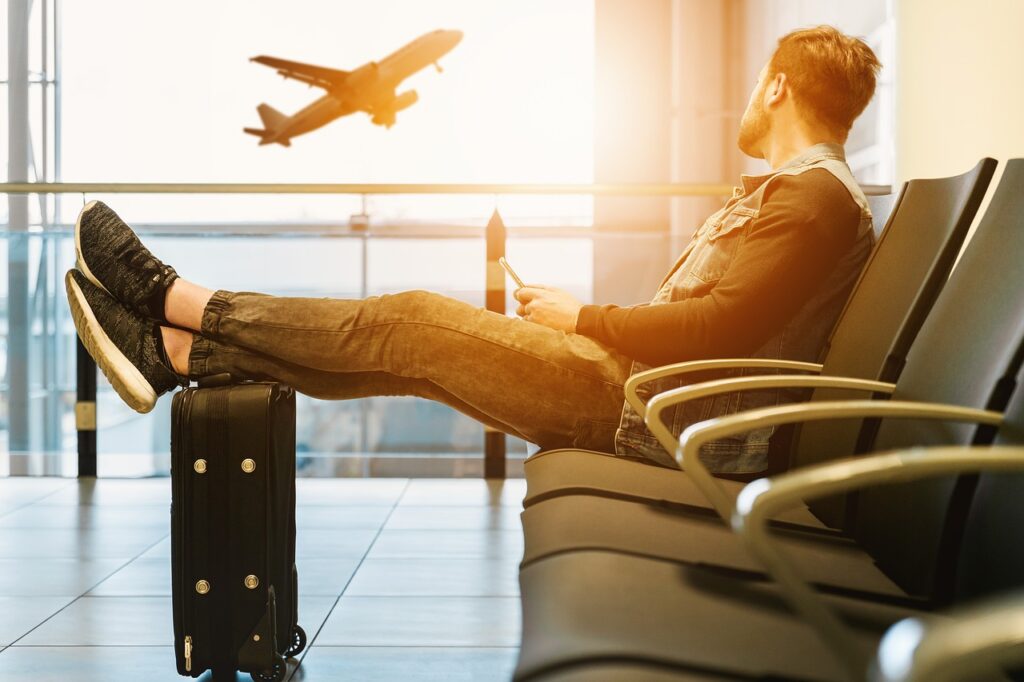 One particular travel company proposed a rewards program for its customers, even giving rewards to those perusing the app without purchasing flight tickets or booking hotels. The company encourages people to visit the app even if they don't have a trip coming up, giving out a certain amount of rewards for their browsing. A spokesperson for Hopper stated that customers have raked in $50 million in bonuses, vouchers, and deals over the past year.
This financial incentive made Hopper the most downloaded travel app of 2021, far surpassing popular apps like Booking.com. Hopper maintained its supremacy for the first half of 2022 but was slowly beaten out by both Booking.com and Expedia's app by the middle of the year. The company is still testing out more reward incentives to revitalize its 2021 download streak, which made it a premier booking application.
Though it might seem counterintuitive to compensate people for simply opening an application, this model isn't new to tech industries. The strategy comes after the success of Asia's e-commerce app Pinduoduo, which surged in popularity by utilizing social and gaming features to draw in traffic. The company also has a rewards program for people perusing the site or those who win straightforward games on the Pinduoduo app.
Hopper is taking direct financial guidance from Pinduoduo's success, implementing frivolous games and features to attract customers. One feature that's already on the app is called Daily Gift, which rewards consumers for opening the app. After seven consecutive days of opening the Hopper app, the individual will receive $10 in Carrot Cash, a virtual currency that can be used to discount airline tickets, hotels, and car rentals within the site.
Though Hopper isn't directly giving out money to its users, the company provides a financial incentive for those who continuously use its travel app.