The travel industry is plagued with woes at the moment, consequently Delta Airlines piloted a flight containing no passengers.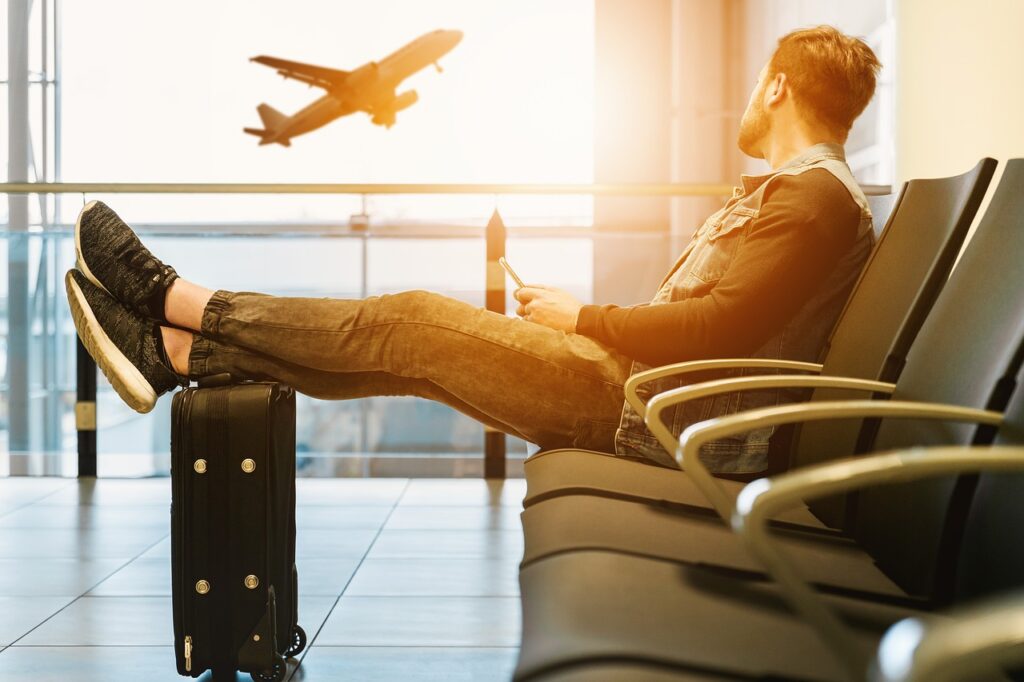 Traveling right now is no easy feat, especially if you are planning to take to the skies to get to your intended destination. Airports and airlines are having immense difficulty fielding the number of individuals wanting to travel at present. Staffing shortages and fuel costs amongst a myriad of other caveats have led to mishap after mishap. Delta Airlines recently had to get really creative in order to fix one of its latest major faux pas.
To get 1,000 lost bags back to weary travelers who had been separated from their belongings, Delta filled one of its Airbus A330-200 planes with the lost luggage. Then flew the plane, which contained only luggage and no people, from Heathrow Airport in London to Detroit, reported The New York Times. Morgan Durrant, who is a spokesperson for Delta, said that the uncharacteristic yet "creative" move was so that the airlines could greatly "accelerate [the] movement of delayed bags." Durrant playfully yet aptly referred to the whole event as "airmaggedan." 
Delta's creative maneuver, if it plays out as expeditiously as planned, will come as a relief to travelers concerned about the whereabouts of their belongings. David Elges who flew through Heathrow over a week ago had been unsuccessfully trying to locate his luggage, which consists of two big suitcases and two wardrobes, is hoping that his bags were among those flown over on the big Delta Airbus. Although, after repeatedly speaking with the airline's customer service department, they were still not able to confirm whether or not Elges's bags had made it on the flight. "It's very frustrating," expressed Elges to The New York Times.
While lost bags are symptomatic of the state of the travel industry at present, Heathrow Airport is having particular difficulty keeping bags traveling along with the individuals' to whom they belong. This is because the London-based airport experienced a particularly debilitating baggage system malfunction. This led to a staggering number of lost bags, upticks in already abundant flight cancellations, and just a whole lot of headaches for travelers, airline, and airport staff alike. In order to get back on track, Heathrow is reportedly aiming to reduce the number of travelers flying in and out of the airport for the remainder of the peak summer season. 
Like Heathrow Airport, Delta Airlines is still reeling from its travel mishaps that have occurred since travel surged for Memorial Day weekend. According to CNN Business, the airline was forced to cancel at least 30,000 flights between Memorial Day and the Fourth of July, with the vast majority occurring on or just before the Memorial Day, Juneteenth, and Fourth of July celebratory weekends. And things haven't really gotten much better for the airline just yet. To get things back on track, Delta has estimated that it will pay at least $200 million in additional costs. And Delta airlines is not alone in its woes. Countless airlines, both domestic and international, are suffering from unceasing staffing shortages and other mitigating factors. All in all, the takeaway here is that if you are one who is planning to travel any time in the near future, it's wise to be prepared for a less than seamless experience. 
---