Top Halloween costumes this year include classics like witches and fairies to pop culture icons like Harley Quinn and the characters from Stranger Things.
With Halloween just a few days away, people will be getting creative with their costumes. If you're still at a loss for what to wear, there's no need to panic because Google has you covered with its second annual Frightgeist. The list contains the most-searched-for outfits for the 2022 spooky season. They are indexed by state and on parameters like spookiness level.
The top 10 most-searched Halloween costumes in the United States include characters from popular movies and television, shows as well as classics.
Witch
Spider-man
Dinosaur
Stranger Things
Fairy
Pirate
Rabbit
Cheerleader
Cowboy
Harley Quinn
Speaking about the outfit list, Google said they went on a hunt to find the most popular Halloween costumes of 2022. "Pulling from the top 500 costume searches in the United States, Frightgeist used Google Trends to tell people what costumes were trending around them and help them find one that was sure to turn heads," the company website reads.
People visiting the Halloween-themed site can click on "trending costumes" to get the big picture of what's popular, or "costume map" to see how things look close to home. To use the Frightgeist Wizard tool, users can slide the levers on the spookiness level and uniqueness level. Folks can also opt to view modern or classic-style costumes. For instance, if you select 100% spooky and 100% unique for a modern costume, the tool suggests Saw, from the movie.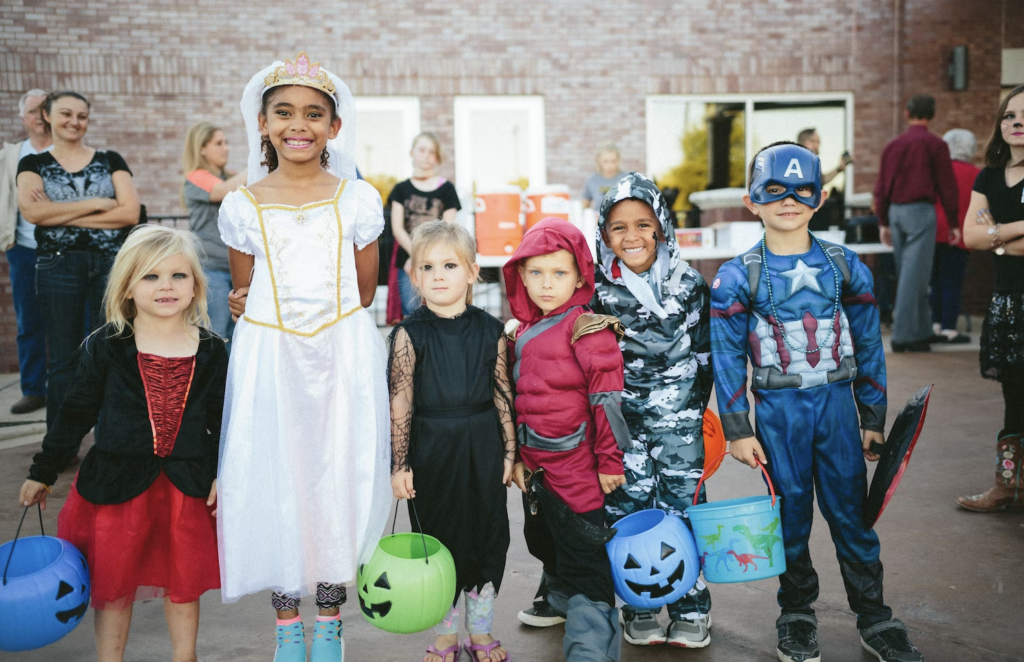 In state-by-state Halloween costume search data, Witch outfits took the top spot in 11 states. Six states searched Dinosaur and Fairy more often, and five favored Stranger Things. Other unique searches across the country included Toy Story and The Renaissance in Wyoming and Minnesota, respectively. Comic books and superheroes remain a popular choice too.
Along with Spider-Man and Harley Quinn Halloween costumes, the list features Batman at 19, Superhero at 23, Joker at 32, Poison Ivy at 44, and Catwoman at 46. The influence of the box office is also apparent in the list, with Hocus Pocus at 14. Additionally, data from the National Retail Federation says the number of Americans planning to celebrate Halloween this year has recovered to pre-pandemic levels at 69%.
Included in this percentage are the 67% who plan to hand out candy to Halloween costume-clad trick-or-treaters. Another 51% plan to decorate their homes, 47% say they will dress up, 44% will carve a pumpkin, and 28% are either throwing or attending a Halloween party. While this year's Halloween participation rate marks an 11-point increase from the slump in 2020, participation is still low compared to highs reached in 2012 and 2017.
Meanwhile, the U.S. Census Bureau says the country was home to an estimated 42 million potential trick-or-treaters in 2021 – defined as kids between the ages of five and 14. California, Texas, Florida, and New York have the most children in this age range in terms of numbers. But Utah, Texas, Alaska, and Idaho have the highest percentages of possible trick-or-treaters among their general populations. So surprising that "Halloween costumes" is one of the most searched-for topics on Google this year.
---