Due to record-breaking inflation, Thanksgiving dinner is expected to cost families approximately 13.5% more this year on average, according to data from the market research firm IRI.
Inflation has taken over the economy. That much is evident and consequently, prices for everything from plane tickets to groceries have been sent soaring through the stratosphere. Thus, logically (and quite unfortunately) the cost of Thanksgiving dinner will be far more expensive this year, too. 
According to CNN Business, data gathered and analyzed by the market research firm IRI suggests that it will cost families about 13.5% more to put Thanksgiving dinner on the table in 2022 compared to what it cost in 2021. The firm's findings were based on measurements taken across all the popular Thanksgiving food categories: meat, baked goods, and ingredients for the most popular holiday side dishes. 
To make matters worse, consumers won't be able to rely on last-minute discounts and deals to slash the costs of their Thanksgiving dinners either. "Promotions could swing the number a little, but I don't expect [them] to swing it in a meaningful way," Alastair Steel, who is an executive of IRI Client Engagement, said to CNN. In fact, Steel even pointed to the fact that some promotions may even be non-existent this year because of how inflation has impacted stores.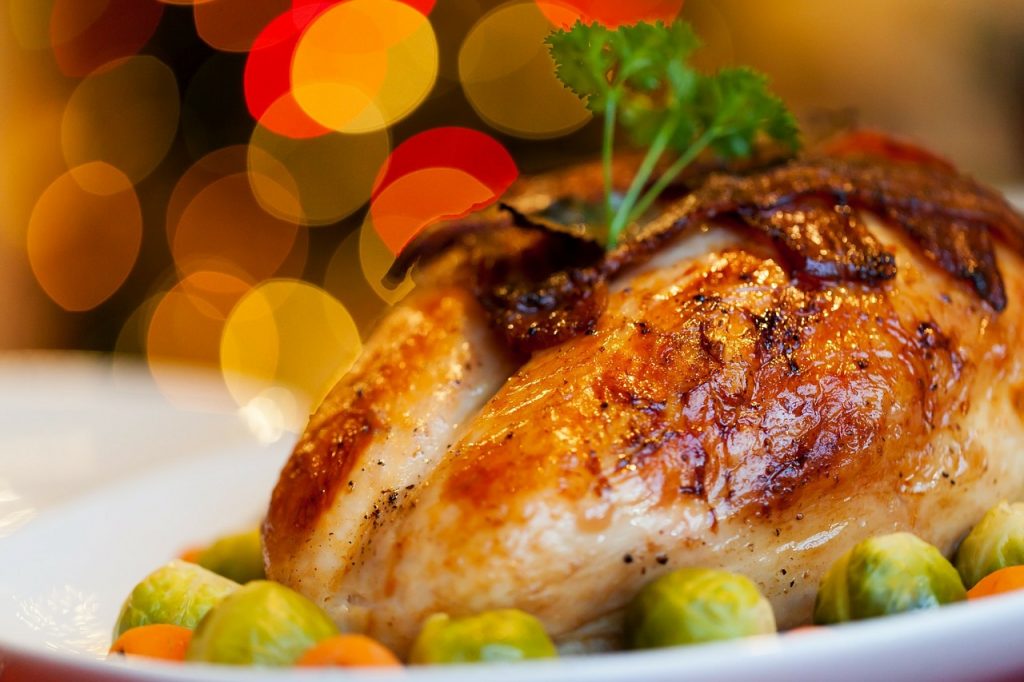 All that said, unless you literally have been living under a rock, and are fortunate enough not to have any financial concerns or constraints, you likely saw this coming from miles away. About 40% of individuals, per data from IRI, are bracing for higher Thanksgiving dinner costs. That figure isn't surprising, but there are a few silver linings amid the effect inflation has had on grocery prices. 
First, if you happen to have a need for avocados at your dinner table this year, you will be paying a lot less for them. Since June, the cost of avocados has dipped by about 70%. Even if you weren't planning on integrating avocados into your holiday meal, at that low price, you may want to consider it. 
Second, shoppers can always leverage the deals and price cuts that discount grocers are sure to offer. Lower-cost chains like Sam's Club, Aldi, Costco, and Lidl all offer food items found at Thanksgiving dinner for lower prices than what you will find at traditional or specialty grocers. Additionally, at some places, you can save by opting to order pre-cooked meals that you can just pop in the oven and reheat on the day of the main event. 
The earlier you order, the more that you will be likely to save. If you are lucky to live near one, Wegmans offers a great spread for Thanksgiving dinner every year that will feed a family for around $100. Lidl is also offering killer deals on items like frozen turkeys, sweet potatoes, and cranberry sauce and stated that shoppers can expect to find these items at 2019 prices for a limited time. 
Overall, Thanksgiving dinner is going to cost more this year. However, if you plan early and are careful about where you buy certain ingredients you will likely be able to save at least some money. In an inflated economy such as this, every little bit helps.
---