The frozen pizza aisle at Woodman's, a Wisconsin-based grocer, has garnered tons of media attention due to the seemingly endless variety of frozen pizzas that can be found there.
In this day and age, society is no stranger to the news of social media posts going viral and impacting the way to order a burrito thanks to one TikTok poster, or places to plan a vacation based on pictures posted on Facebook. Now one of Woodman's grocery stores is going viral this month after a post on Twitter posted a video clip of the store's endless selection of choices in its pizza aisle. The Twitter video clip has already made news headlines for having more than six million views.
The entertainment and attention from this video clip featuring the vast choice options within the pizza aisle have been featured everywhere from The Hill to NBC's Today show according to Madison news. The Today Show's headline read, "No one loves frozen pizza more than Wisconsinites do, apparently". The Hill shared the news by saying, Video of Wisconsin supermarket's massive frozen pizza selection goes viral: What's going on down there?
Michael Bradley is the Twitter user who went viral by showing a video clip of him pushing a cart down a bumpy tiled floor in a Woodman's store as he does a lap around the lengthy frozen pizza aisle. Bradley is from Wisconsin but it is not clear which Woodman's store location he is at kicked off a social media war with comments from other states on their popular food products that would beat his pizza aisle. One user commented: "I'll see your pizza in Wisconsin and raise you Spam aisle in Hawaii."
Another Twitter user chimed in to say the video clip by Bradley showing the huge selection within the pizza aisle is not what you typically would see in a  Wisconsin grocery store, that Woodman's is above the rest and the absolute heaven on Earth of grocery stores. This post led to another Twitter user commenting in agreeance with the thoughts on Woodman's saying it is truly double the size and has far more items compared to any normal store and the awesome selection in the pizza aisle is the testimony of that. Although, studies have shown that even if Woodman's pizza aisle is far more vast than other grocers, Wisconsin is a lover of frozen pizza products.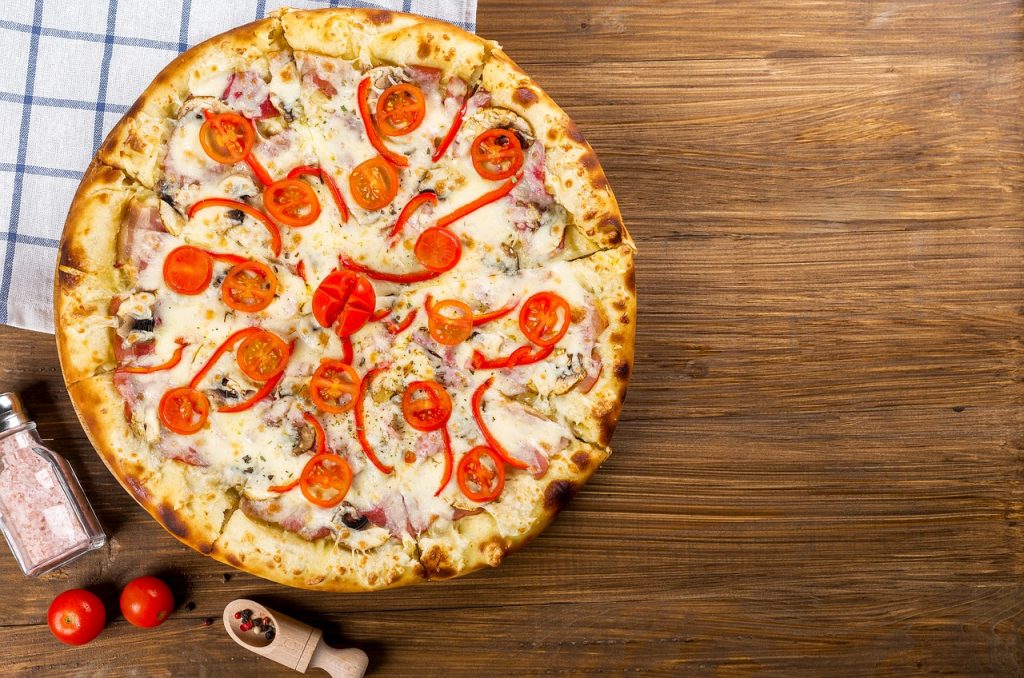 In 2019, Chris Zelch of Nestle's frozen pizza division stated to the Appleton Post-Crescent that Wisconsin is by far the largest-per-capita consumer of the company's frozen pizza products. These products are including the brand names California Pizza Kitchen, DiGiorno, Jack's, Stouffer's, and Tombstone frozen pizza.
Zelch speculates the reason most Wisconsinites run to the pizza aisle for a quick fix lunch or dinner can be traced back to Norwegian immigrants who settled into the Badger State aka Wisconsin. Zelch says the only country where people eat more frozen pizza per capita than the United States is Norway.
Clint Woodman, the president of the Janesville-based supermarket chain, Woodman's told NBC his stores carry more than 100,000 items, "Price and variety is our niche" and wasn't surprised its pizza aisle made national news but was unaware it has gone viral from a Twitter post. Woodman said each store stocks over fifty brands which takes up six hundred square feet of space for the pizza aisle.