Target is getting ready for the upcoming holiday season in a big way. For the second time in three months, the retail giant is adding more money to the employee pot by raising wages by $2 during peak holiday times.
Target announced this pay raise will be given to its hourly workers in the stores, in service centers, and their supply chain positions. Also included in this $2 an hour bump will be some Target headquarter positions and seasonal team members as well.
To be clear, though, the $2 an hour raise will only be in effect during certain holiday times. The raise will be seen every Saturday and Sunday from November 20 through December 19. It will also be available to workers on December 24 and the day after Christmas, December 26.
Supply chain workers will have an opportunity to see that $2 an hour jump much sooner as the extra pay will be available for a two-week period that will vary depending on which building they work. Supply chain workers will get their first chance starting October 10 and this pay increase will go through December 18.
Target is making the raise available earlier for supply chain workers as that is the crucial time for the big-box retailer to move goods into their stores.
As it is, Target offers a competitive starting wage for employees at $15 an hour. The extra $2 an hour will be given to all who work those peak holiday hours.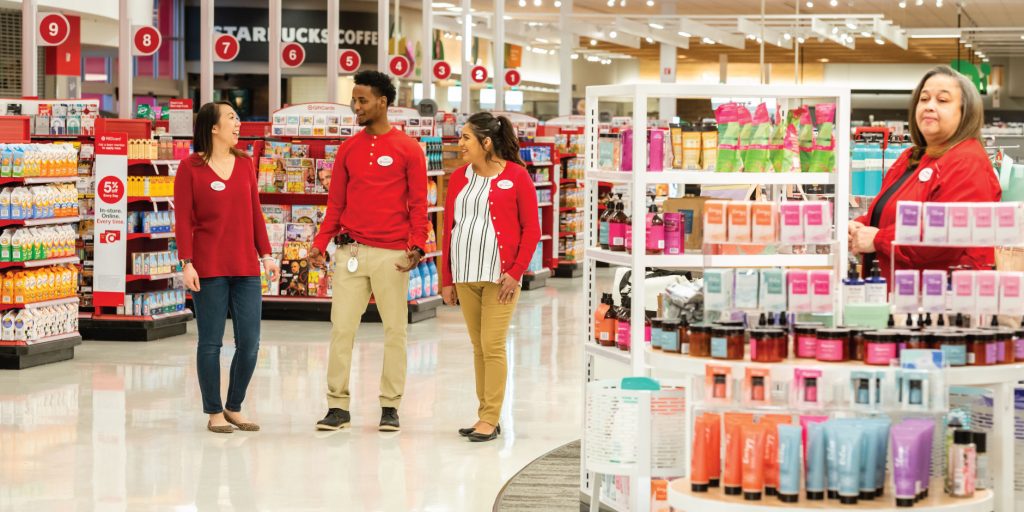 The bump in pay is just one of the ways Target is trying to attract workers and retain the staff they already have on their payroll. They plan to hire 100,000 seasonal workers across the country and also add another 30,000 workers to fill supply chain roles.
While Target looks to fill roles in a market that has had trouble hiring in the recent past, they are also looking to make life much easier for those currently holding positions with the big retailer's chain. The Target app for employees will now allow workers to better schedule work. The app will let the worker add shifts on demand if they need more hours, or to help ease workers' schedules, the app will let them swap shifts to better align with college student class schedules or potential childcare issues.
"Our store teams continue to step up to serve our guests and communities when they're counting on us most, time and time again," says Mark Schindele, Target's chief stores officer on Target's website. "They are at the heart of our winning strategy, which is why Target continues to invest in providing training, consistent hours and schedules and support, to take care of them as they deliver for guests and power our business."
This $2 addition comes on the heels of Target announcing in August that they will spend an additional $75 million for another round of worker's bonuses. Target handed out $200 recognition bonuses to full- and part-time frontline team members. This bonus went out to each and every 340,000 workers under Target's employ.
The August bonus was not the first time Target has handed out some extra cash. Throughout the entire 2020 year, all through the pandemic, Target tried to make life a little easier for its employees. Four times in 2020 did Target do right by its employees and gave them an additional $200.
Article continues below headlines
---
With added bonuses, benefits, and the minimum pay raise to $15 an hour, Target invested over $1 billion more in its workers in 2020.
So, if you're a Target employee, opportunities to earn some extra holiday cash will be forthcoming. For those of you who wish to make some extra cash, Target is also looking for seasonal help. Who knows, at the rate Target is handing out cash, everyone may be in for another $200 bonus as well. Happy Holidays!