Taco Bell teamed up with Beyond Meat to launch its first plant-based menu item, to be first made available at its Dayton, Ohio locations.
In an effort to draw in more customers, Taco Bell has partnered with the company Beyond Meat, in order to provide new menu items for those consumers who do not want to eat meat. Beyond Meat first sold its plant-based products in the United States in 2012, offering a solution for non-meat poultry, pork, and beef to consumers. Taco Bell and the new partnership with Beyond Meat will give passionate vegans and vegetarians something to "Live Mas" for with its latest menu items. 
The first of the mega Mexican food chain locations to test out the latest plant-based menu item will be the Taco Bell restaurants in Dayton, Ohio, states CNBC. Taco Bell has added a meatless, plant-based carne asada to a bunch of its restaurants' menus to be unveiled starting mid-October. Taco Bell is no stranger to meat-free protein items such as potatoes and black beans, but the carne asada will be the first of the plant-based meats to hit the menu. 
Effective October 13th, the participating Taco Bell locations in Dayton, Ohio will begin selling the plant-based, meatless steak substitute for a limited time, and at no additional cost to consumers. Beyond Meat has long held a motto, which believes if its products are inexpensive, it will persuade more consumers to change their current meat-fueled eating habits. Taco Bell has long stated they would test out plant-based, meatless items to their menu, but it has taken much longer than initially anticipated to roll it out. 
Missy Schaaphok, the director of Taco Bell's global sustainability and nutrition told the press the Beyond Carne Asada has been in the works for just under two years. Back in 2021, the Yum Corporation signed an agreement for exclusive menu items for its numerous fast food chains, including Taco Bell, KFC, and Pizza Hut. It took longer than expected to create a carne asada meat alternative that met the taste standards of Taco Bell.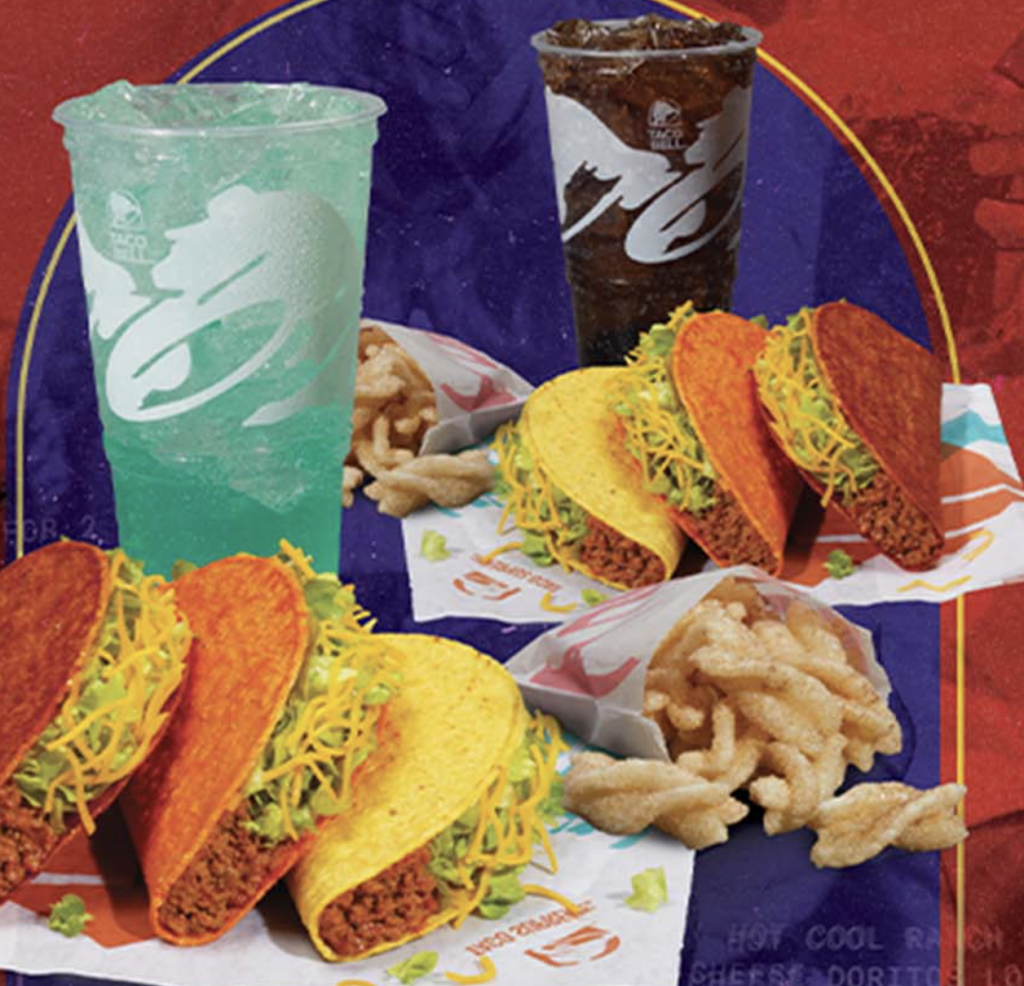 Taco Bell is planning on featuring the new Beyond Carne Asada within its current quesadilla menu item but was adamant about letting all Taco Bell customers know they can swap in the plant-based meat alternative as a substitute for meat in any of the other menu items. The meatless carne asada uses fava bean protein and vital wheat gluten in an attempt to replicate the taste and texture of the current meat version. The Mexican chain is only serving the non-meat carne asada at certain locations for a limited time in order to test out the popularity of the new vegan, vegetarian menu item. 
The breaking news from Taco Bell has come with horrible timing for Beyond Meat, as the company made headlines on Tuesday for suspending its operating chief, Doug Ramsey after he was arrested for an alleged assault. Sadly, Ramsey's arrest is not the only negative headline for Beyond Meat, as restaurants and grocery chains nationwide are becoming more and more disappointed in the drop in sales for these products. 
Wall Street is reflecting shares of Beyond Meat have lost about three-quarters of value this year alone, dropping the company's market value down to $1.04 billion. This is a whopping reduction of over 12 billion from stats in 2019. However, Taco Bell is optimistic the partnership will only lead to positive reviews from its vegan, vegetarian fan base.