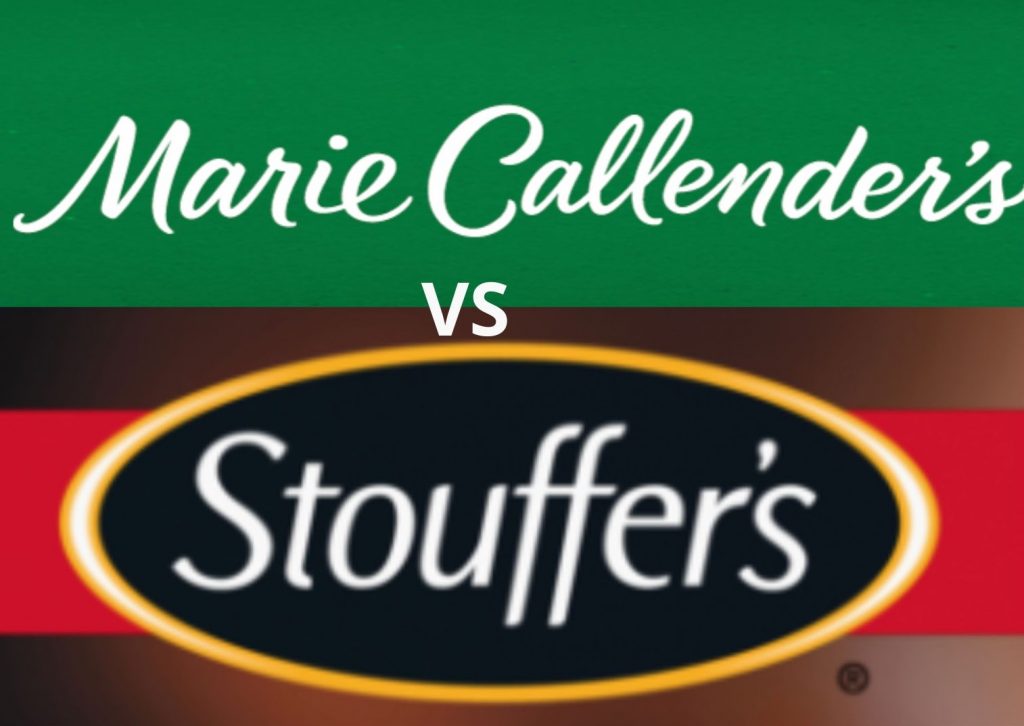 Who doesn't love a good microwave meal from time to time? They are quick, they are easy, and super convenient when you have no energy to cook or are in a hurry and need to quell your hunger pangs expeditiously. Two pinnacle staples of the frozen food aisle are none other than Stouffer's and Marie Callender's. Just thinking of Stouffer's classic macaroni and cheese or Marie Callender's iconic chicken pot pies can leave you salivating instantaneously. 
So, given that both Stouffer's and Marie Callender's are each established frozen food brands, how do they measure up in comparison to each other? Can one really rival the other? In an attempt to find out, we put these two frozen food legends head to head to determine if either Stouffer's or Marie Callender's can lay claim to having the best frozen foods. We started our quest at the beginning.
FATHER & SON TAG TEAM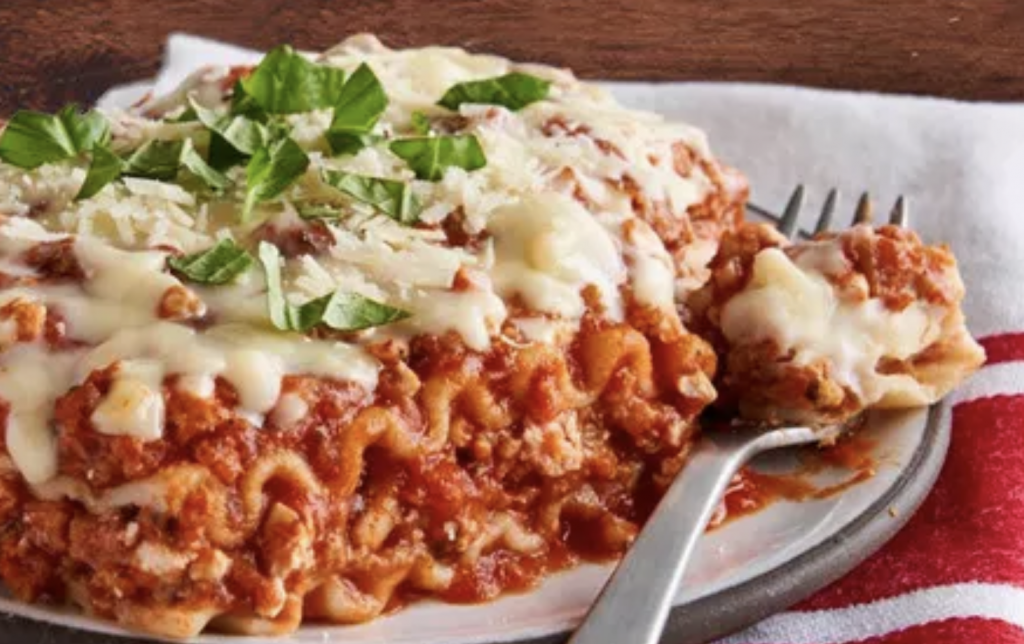 Stouffer's first came to be well over a century ago when in 1898 James B. Stouffer and his son Abraham E. Stouffer opened Cottage Creamery Co. on Sheriff Market Street in Cleveland, Ohio. The Father-Son duo achieved fast success and in 1905 they incorporated their business and renamed it Medina County Creamery Company. James B Stouffer passed away in 1908 at which time his son Abraham took over running the business. 
Under Abraham's leadership, the company continued to grow and in 1920 they merged with the largest creamery in the United States – Fairmont Foods. The young Stouffer's company's first foray outside of the dairy business happened in 1922 when Abraham elected to turn one of the Cleveland milk stands into a full-fledged restaurant. Early on, they specialized in serving buttermilk sandwiches. However, many credit the success of the first restaurant to Abraham's wife Lena Stouffer who added her homemade apple pie to the menu. The success of the first restaurant prompted the couple to open a second called Stouffer's Lunch in 1924.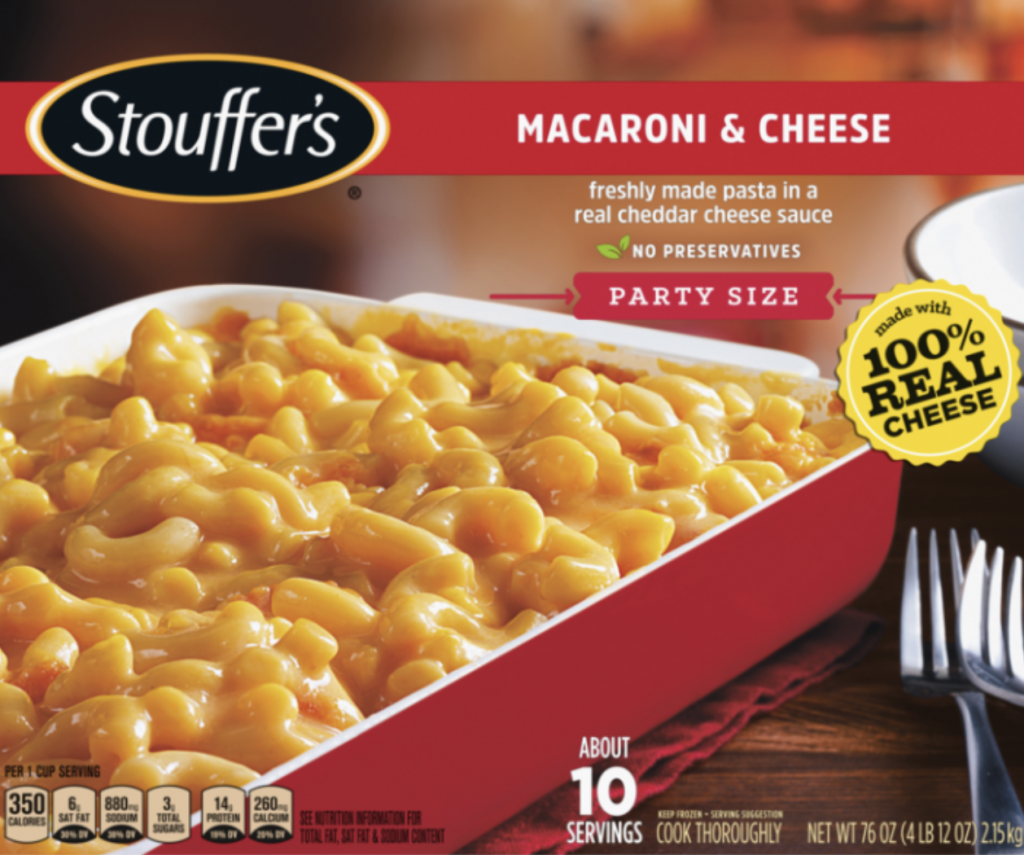 Abraham and Lena's sons Vernon and Gordon, who graduated college with finance degrees, helped to propel the company forward throughout the latter half of the 1920s and took over after their father's death in 1936. The Stouffer brothers' continued dedication to growing the business and expanding its portfolio led them to add a frozen foods line of products beginning in 1946. In 1960 the company officially became the Stouffer's Food Corporation and split into three divisions – restaurant, hotel, and food. In 1973 Stouffer's was acquired by Nestle, who ultimately ended up selling off the hotel portion of the Stouffer's business, only leaving a select few restaurants open, and pouring most of its capital and energy into developing the iconic frozen foods that Stouffer's is largely known for today.
FROM BAKER TO BUSINESSWOMEN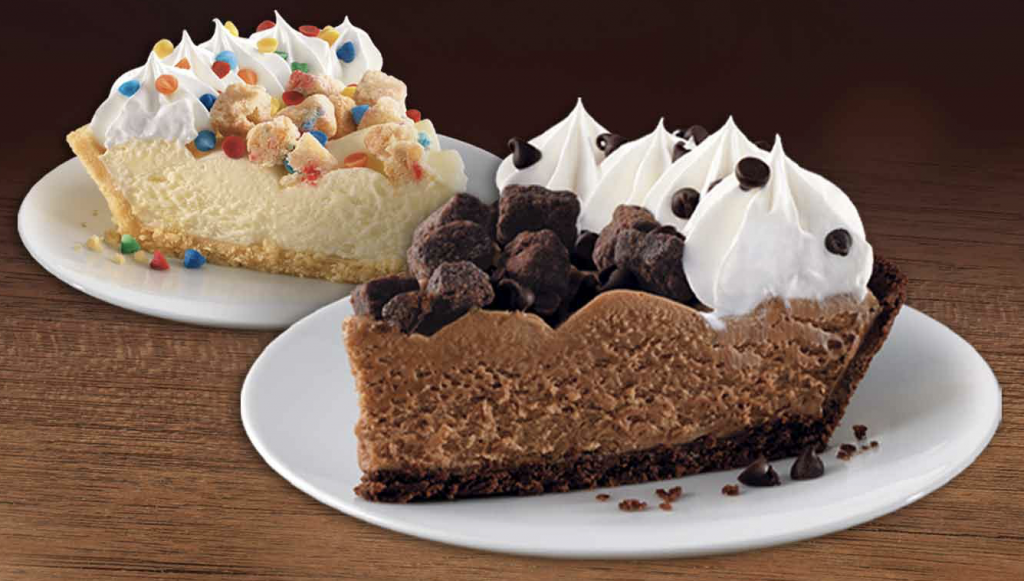 Much like how the Stouffer's name is derivative of real people, so too, is Marie Callender's. Marie Callender was a wife and mother who began baking professionally for a deli in Long Beach, California in the 1930s. She was so good at making pies that her employer encouraged her to go into business for herself. She took his advice and with the help of her husband Cal and son Don, she began selling pies and quickly turned a profit.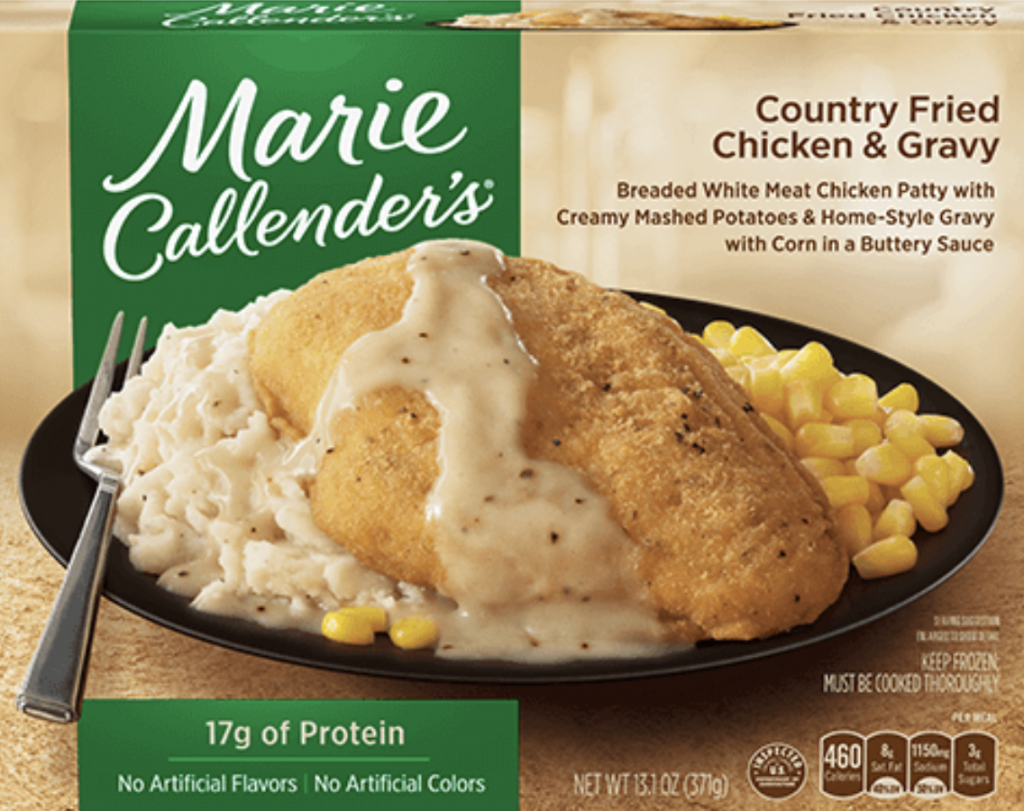 In 1964, due to the urging of Marie Callender's son Don, the family opened their very first restaurant in Orange, California. The Marie Callender's restaurant chain continued to grow steadily under the direction of Don throughout the 1960s, 1970s, and into the 1980s. The Callender family officially sold the restaurant in 1986 to the hotel and hospitality chain Ramada. The company continued to change hands and simultaneously plunge deeper into debt until it was acquired by Conagra Foods in 1994. It is Conagra who is responsible for bringing the brand back from the brink by introducing a frozen food line. While some Marie Callender's restaurants still exist today, the brand primarily now exists as a line of frozen dinners and desserts.
MOUTH-WATERING MEALS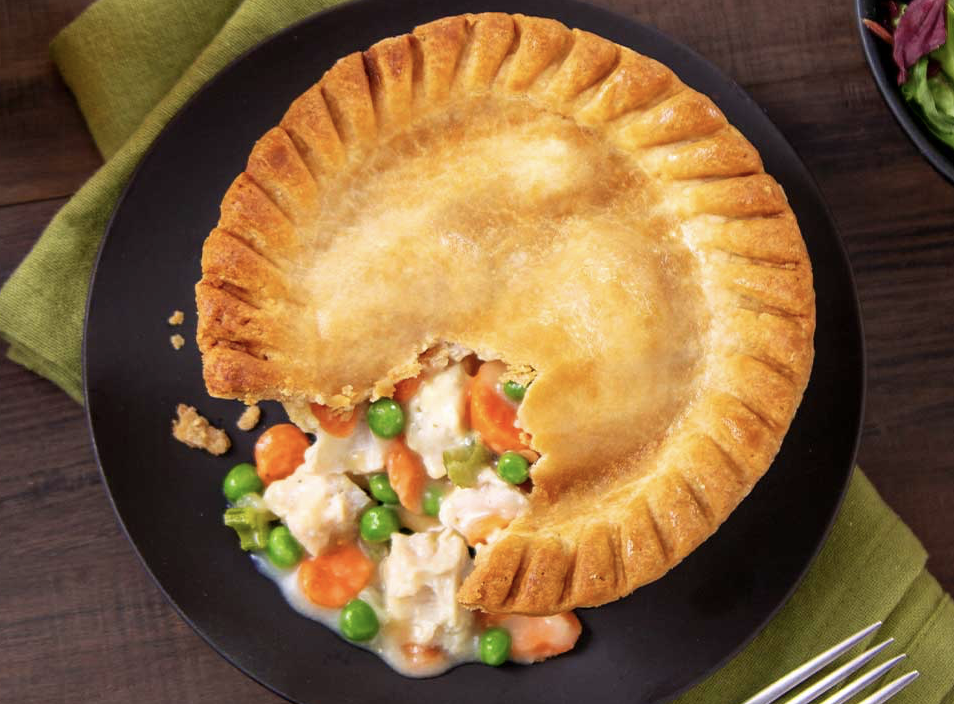 It's clear that both of these frozen food icons have earned their esteemed reputations, each of their histories attests to that. However, history means nothing without the ability to continue to deliver consistent and quality products that keep people coming back for more. So what kinds of frozen dinners do Stouffer's and Marie Callender's offer today?
Stouffer's portfolio of entrees is split into six separate categories – Lasagna, Mac N' Cheese, French Bread Pizza, Bowl-fulls, Mac-fulls, and Other. Top sellers across all categories include its Lasagna, and unsurprisingly, its Mac N' Cheese. Its Lasagna comes in six different varieties in a range of different sizes that include Lasagna with Meat Sauce, Lasagna Italiano, Meat Lovers Lasagna, Veggie Lovers Lasagna, Cheese Lovers Lasagna, and an all-new Plant-based protein option.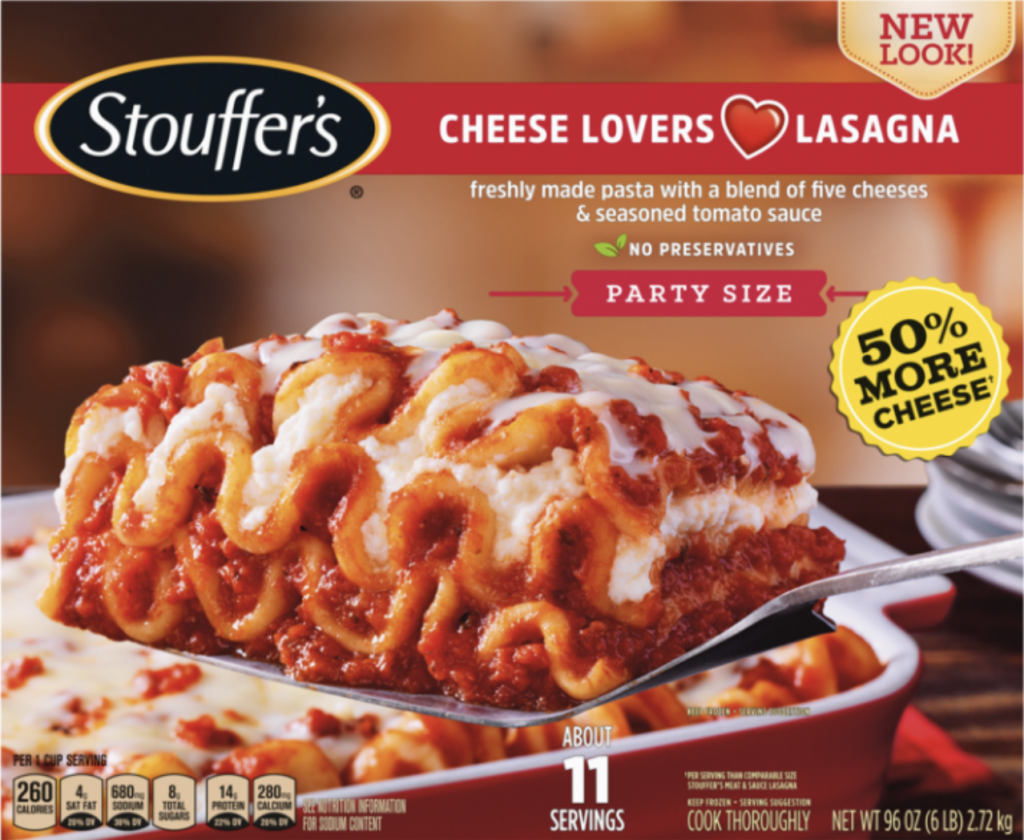 Stouffer's classic Mac n' cheese comes in four different sizes – For One, Large Size, Family Size, and Party Size. Other delectable entrees to take note of are its Chicken Alfredo, Chicken Enchiladas, Grandma's Chicken & Vegetable Rice Bake, and Salisbury Steak. Stouffer's clearly has mastered the art of offering a range of enticing comfort foods. 
Marie Callender's also separates its selections into six different categories – Bowls, Dinner, Pot Pies, Multi-Serve Meals, Large Desserts, and Small Desserts. However, Marie Callender's claim to fame in the frozen food aisle has long been its pot pies. And when it comes to pot pies Marie Callender's still does not disappoint.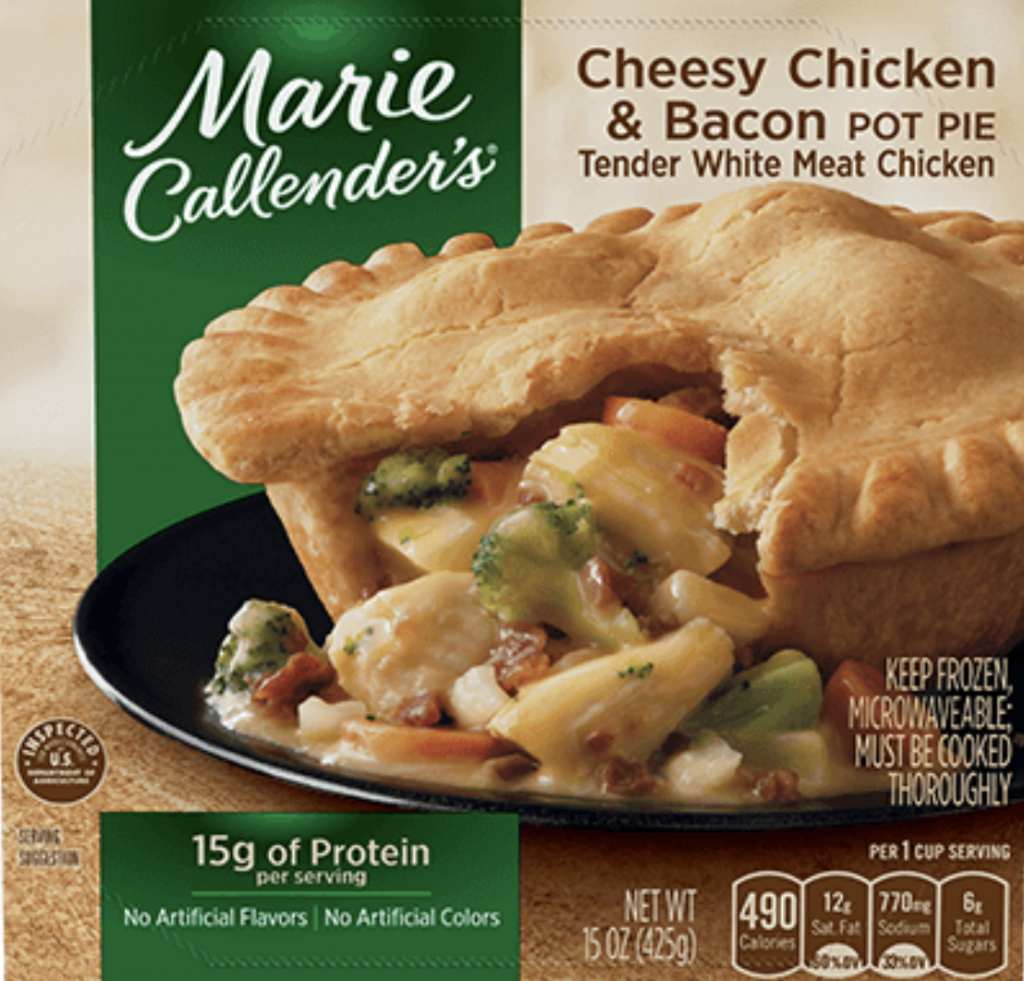 There are an impressive 20 different pot pie options to choose from that come in a variety of flavors and sizes. Top-selling pot pies include the classic Chicken Pot Pie, Turkey Pot Pie, Chicken Corn Chowder Pot Pie, and Cheesy Chicken & Bacon Pot Pie. Other yummy dinner options include Roasted Turkey Breast and Stuffing, Country Fried Chicken and Gravy, Fettuccini with Chicken and Broccoli, and Lasagna Italiano. 
Both Stouffer's and Marie Callender's know what they are doing in terms of offering a variety of absolutely indulgent frozen dinners. Each of them boasts a vast array of entrees that all come in an assorted variety of sizes. And they both expertly capitalize on the definition of comfort food. Blissfully devouring a portion of Stouffer's Mac N' Cheese is just as soulfully satisfying as downing every last morsel of Marie Callender's Pot Pies. 
WHO WINS THE FROZEN FOOD FIGHT?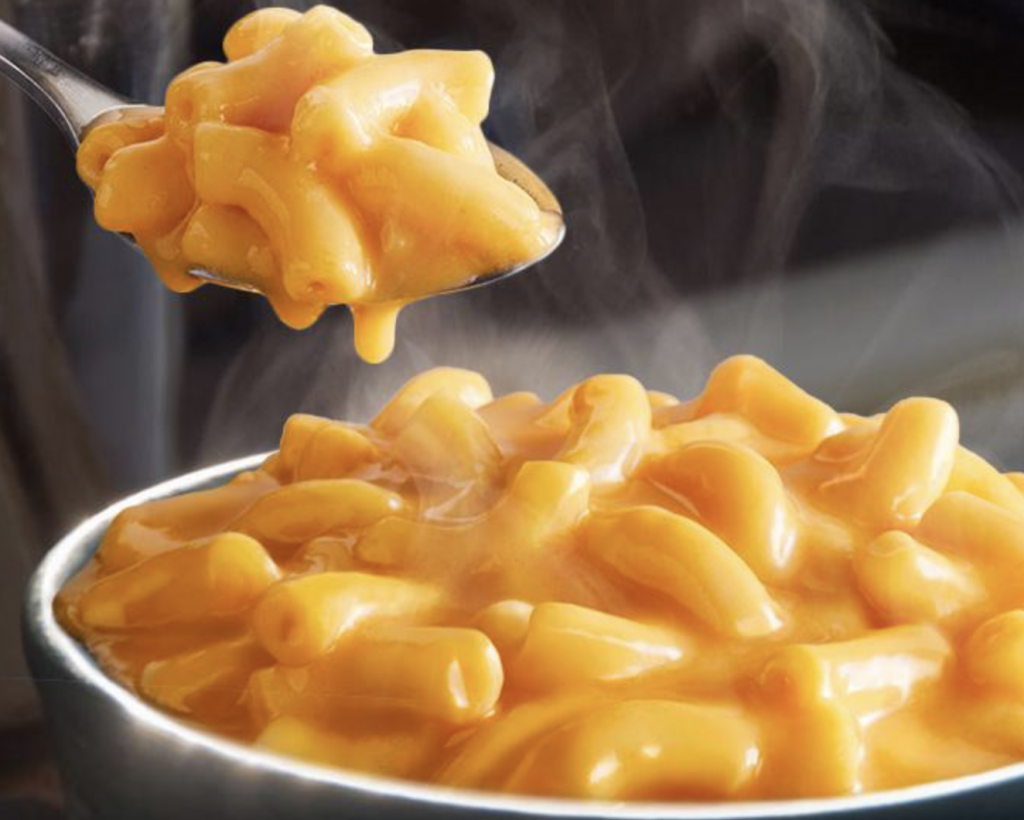 This is one tough call. Looking at the actual sales numbers, Stouffer's annual frozen food sales top Marie Callender's by about $40 million. So, going off of numbers alone, the winner would be Stouffer's. However, in terms of taste and quality, both of these companies are evenly matched. Ultimately, choosing between them really comes down to what you feel like consuming on any particular day. Hence, we hear at Tell Me Best, officially declare the two tied. How do you feel? Would you say that Stouffer's should walk away with the winning trophy? Or should Marie Callender's take first place?