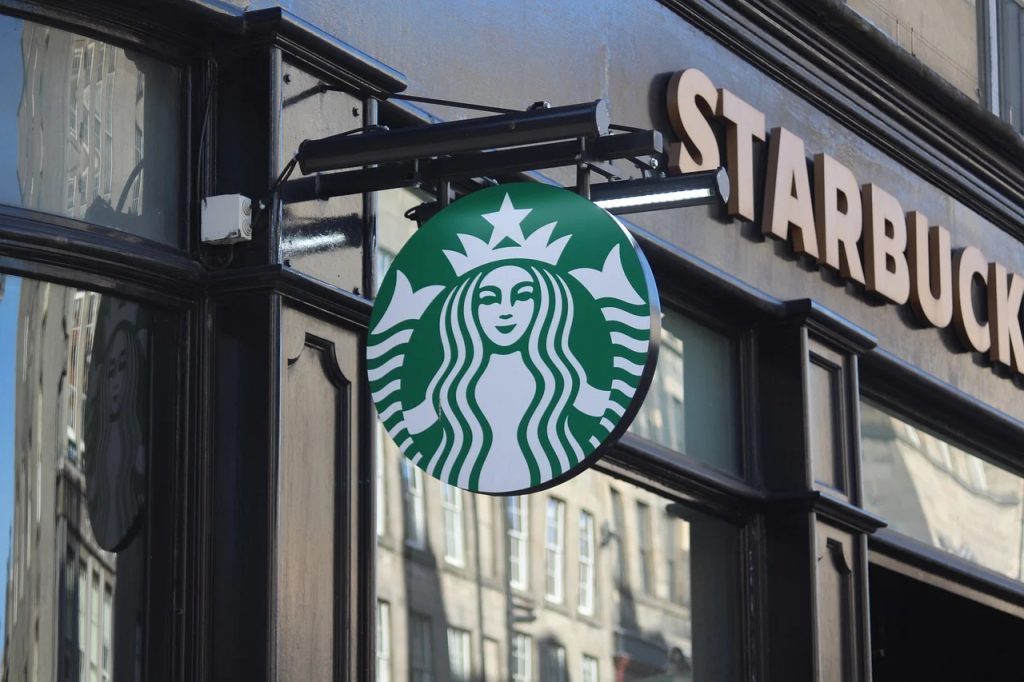 Starbucks and online retail giant Amazon are opening a new kind of coffee shop in New York where customers can check out without the help of a cashier. Located in Manhattan, the new pick-up cafe uses the "Just Walk Out" technology from Amazon Go grocery stores, where purchases are recorded by sensors and cameras. The partnership comes as Starbucks attempts to use new technology to attract busy consumers who want to buy beverages or snacks quickly.
Customers will be able to pick up a drink ordered via the Starbucks app or access the convenience store using an Amazon code. When folks enter the new-look self-service store, they'll see a counter to pick up their preordered drinks. A digital screen hanging above the counter will show which orders are still being made by baristas. A handful of staff will be on-site to help people if they are unfamiliar with the technology.
The Starbucks store will also offer a selection of items available at the coffee giant's cafes. This includes egg bites, breakfast sandwiches, and protein boxes. Amazon Go store items like salads, sandwiches, and snacks as well as products from local caterers and restaurants will also be available. Additionally, the outlets will be selling items commonly found in convenience store checkout lines, like protein bars, packs of gum, and other tiny items.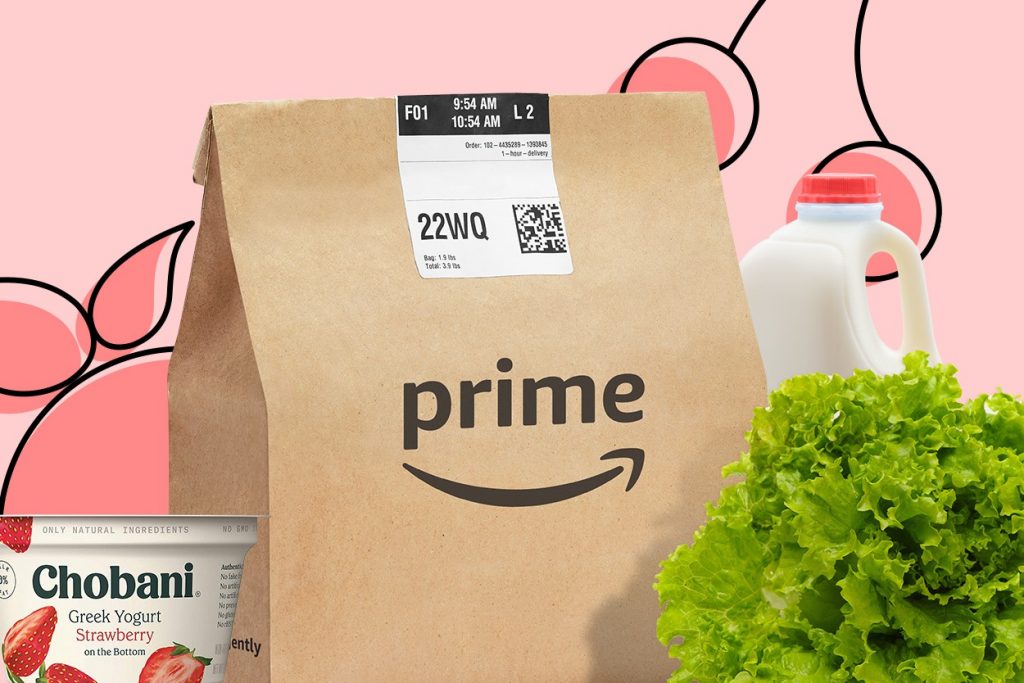 According to CNBC, the first Starbucks Pickup with Amazon Go opens in New York City on Thursday. The store will be located on 59th Street, between Park and Lexington Avenues. A promotional flag will be displayed outside waving both companies' logos. The mini-market, open until 10 pm on weekdays and 9 pm on weekends, will feature a lounge with individual workspaces and expanded tables with power outlets and USB ports.
The new eatery partners plan to open two more locations together over the next year. The second cafe will also be located in the city that never sleeps, in the New York Times Building in the heart of Manhattan. Since the pandemic started, Starbucks has been searching for ways to provide customers with a contactless experience. Especially since to-go orders make up 80% of all their transactions in the United States.
Starbucks' partnership with Amazon is the coffee giant's many plans to adapt to customers' new habits. In June 2020, Starbucks boss Kevin Johnson announced that approximately 400 stores would close over the next 18 months and refocus on pick-up outlets in dense urban markets. The company is also planning to install walk-up windows and double drive-thru lanes in suburban areas.
Amazon also previously revealed plans to expand its "Just Walk Out" technology beyond the company's Amazon Go stores. In 2020, Reuters reported that Amazon had signed several deals to offer its system of cameras and sensors to other companies. However, the retailer didn't share any specific names at the time.
Most recently, Amazon announced it will be opening two of its Whole Foods stores with the same technology in 2022. In these upcoming locations, the computer vision algorithms will be expanded to support the selection of groceries people have come to love, with the added benefits of "Just Walk Out" technology.