Scotts Miracle-Gro is a company renowned for its lawn care prowess, however, it's now making a name for itself in the cannabis industry.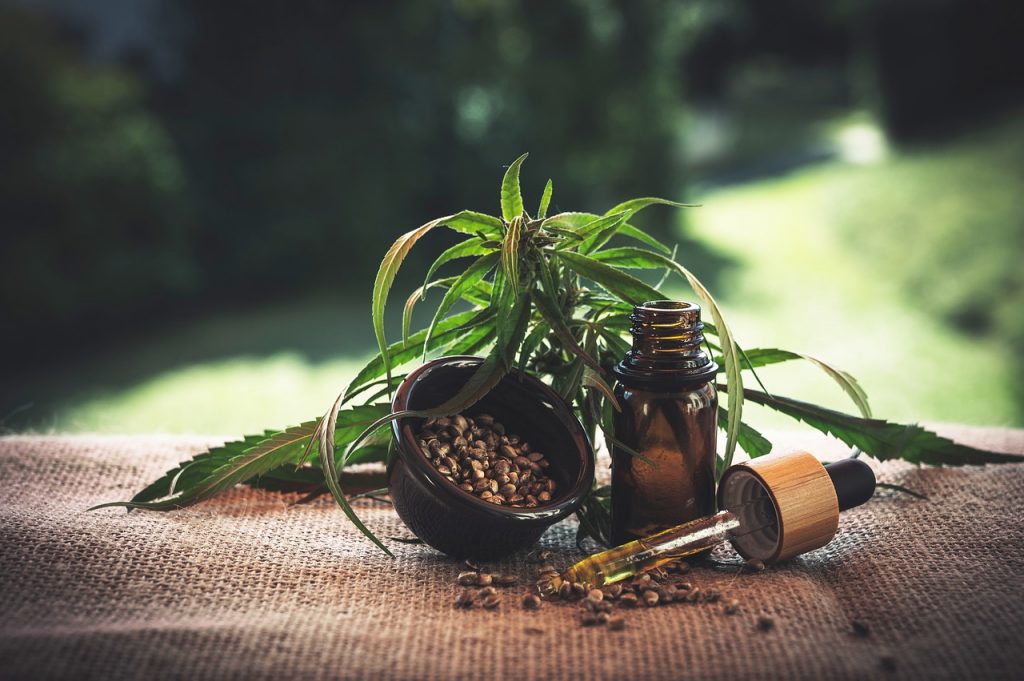 As of last year, cannabis sales jumped to $31 billion, and the momentum of the industry keeps building in a forward motion as 44% of Americans are currently living in states that have access to legal recreational cannabis. This forward motion in the cannabis industry is proving there is a huge opportunity for profitable income to be made. One of these corporate giants in the mix is the 154-year-old household name, Scotts Miracle-Gro.
According to CNN, Scotts Miracle-Gro taking the lead within the cannabis industry should come as no surprise. Scotts Miracle-Gro has long been supportive of states wanting to legalize marijuana. CEO Jim Hagedorn, Chris Hagedorn's father, had said he saw great potential in the growing agricultural category.
In order to take part in the cannabis industry, Scotts Miracle-Gro had to start by selling the necessary tools required to support the growing process since Marijuana is still categorized as a Schedule 1 substance and is federally illegal. This prevents any companies on the major stock exchanges from establishing or growing any plant-touching operations from a manufacturing or retail aspect. 
Scotts Miracle-Gro became a super agricultural household name after taking a chance to purchase AeroGrow for $4.5 million. AeroGrow was an indoor gardening products company that was on the verge of closing its doors permanently. This acquisition formed the creation of Hawthorne, which is a hydroponics-focused subsidiary, and gave Scotts Miracle-Gro the means to begin buying out other sectors within the industry such as General Hydroponics, the nutrients maker Botanicare, and a lighting company named Gavita. This laid the groundwork from which Scotts Miracle-Gro's presence in the marijuana industry sprung. Hawthorne went on to purchase numerous other companies within the hydroponics industry which made Scotts Miracle-Gro the number one household lawn care name and only continues to 'grow' since the COVID pandemic when the cannabis and home improvement industry saw huge profitable gains. 
As the legalization of cannabis continues to sweep across the United States, more and more people are becoming comfortable with trying marijuana for the first time. The percentage of Americans who admit to having tried marijuana is at 49%, which is the highest it has ever been to date. Scotts Miracle-Gro jumping into the cannabis industry is perfectly timed with the increased sales in the United States increasing by 40% last year to $25 billion. While that is not much of an increase when you compare the 67% sales increase in 2020, it still surpasses the $18 billion that was generated in cannabis sales in the same year.
As of April of this year, there are 18 states that have legalized the use of recreational cannabis, which is in addition to the currently existing medical marijuana laws in place for Americans that are 21 years or older in age. This is opening doors for many corporate giants that are wanting to partake in the profitable income within the cannabis industry. Scotts Miracle-Gro continues to ramp up its involvement by funneling money into investments that will eventually enable the company to sell cannabis directly to the public.