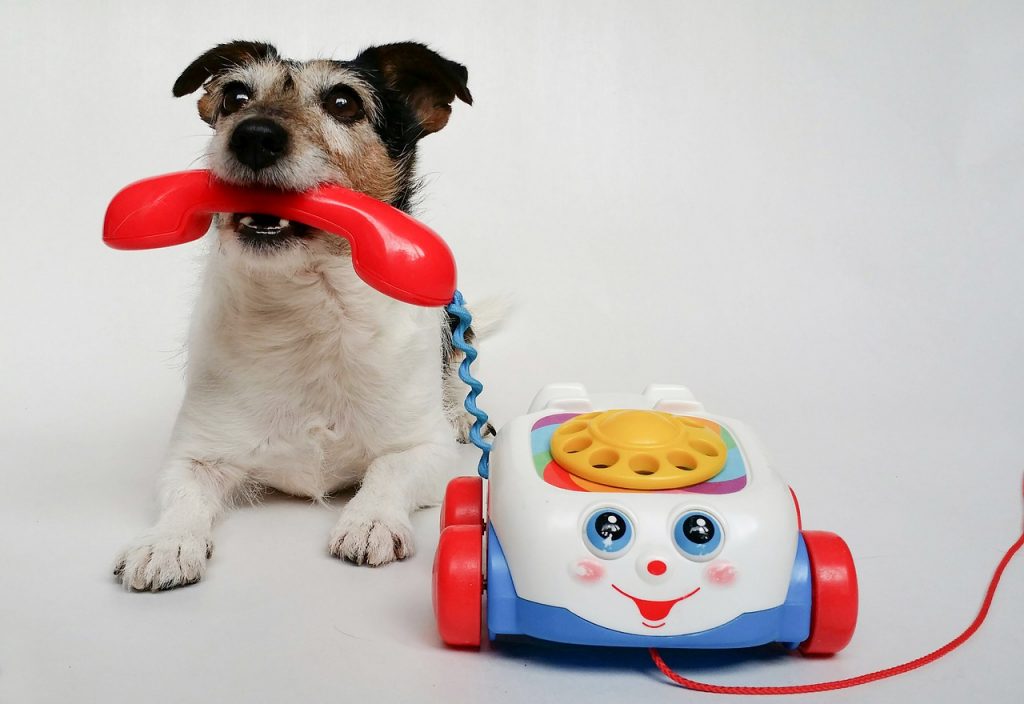 Upgrades, upgrades, and even more upgrades. We see them constantly, the clothes we wear, the toys we play with, and even the smartphones we purchase. What happens, though, when you upgrade a popular child's toy and turn it into an item for adults? Fisher-Price is about to show you what with one of its most iconic toy phones.
Taking major cues from the toymaker's iconic and classic Chatter Telephone, Fisher-Price has created a new one. The catch – this one is a real working phone, and it is aimed at adults.
The original Chatter Telephone was created for 18–36-month-old children. It was a fun pull toy that wobbled when you pulled it and its eyes moved about. As the phone was conceived in the early 1960s, it was built with a rotary dial. The design was to help kids learn how to dial a phone.
The new adult version of the Chatter Telephone is Bluetooth and spares no expense in similarities with the original toy model. It looks virtually the same, complete with its big, red plastic handset and the popular rainbow-colored rotary dial. You can take a peek at what the adult Chatter Telephone is all about below.
This novelty collectible Fisher-Price phone was a pre-order at Best Buy and had a $60 price tag. The popular electronics store also offered a larger number for sale a couple of days later.
While the toy Chatter Telephone has had a few facelifts over its 60 years (from wooden to plastic, from rotary dial to a push-button design that was quickly shot down), this new adult version incorporates the newer, rounder design.
Nostalgia aside, what exactly does this adult Chatter Telephone do? The first thing one needs to know, if you're looking for a "smartphone", then this is not the phone for you. It does, though, have some nice surprises for those who are willing to shell out some coin. Here are a few of them:
Chatter actually speaks. When you turn the phone on and connect it to Bluetooth, a small male voice greets you with, "Hi there, good to go."
As your finger dials the phone number, Chatter will tell you every number you dial. This way you know for certain that you aren't misdialing.
For hands-free talking, Chatter comes with an optional speaker button.
If there are any incoming calls, Chatter rings. Answering is easy with a simple pick-up of the red handset.
Article continues below headlines
---
Like the toy, this Chatter comes equipped with red wheels, these ones are rubber though. If you use the lock button located on the bottom of the unit, the phone won't roll.
Fisher-Price's adult Chatter Telephone is also rechargeable. A full charge will give nine hours of talk time.
If you put the toy and phone side-by-side, chances are you will see differences, but not much. The toy, which goes for around $7 on Amazon, is much lighter than the adult version. The adult Chatter has some heft and is also built with much higher-quality materials so it can last longer. This is most noticeable in the wheels and the rotary dial.
But the adult Chatter is missing one major feature when compared to the toy – the adult version does not come with a pull string. Boo!
Apparently, there is a trend right now that is helping drive toy sales: grown-ups purchasing toys for themselves. Nostalgia plays a big part in this trend and the Fisher-Price Chatter Telephone fits into the trend the Toy Association group calls "kidult." The COVID pandemic has had an effect in many different ways.
Fisher-Price understands this and hopefully, its adult Chatter Telephone can bring a smile or two to those in need. Chatter will also let you know how he feels when you turn him off when he says, "Love you, bye." Awwww. Who could ask for more than that?