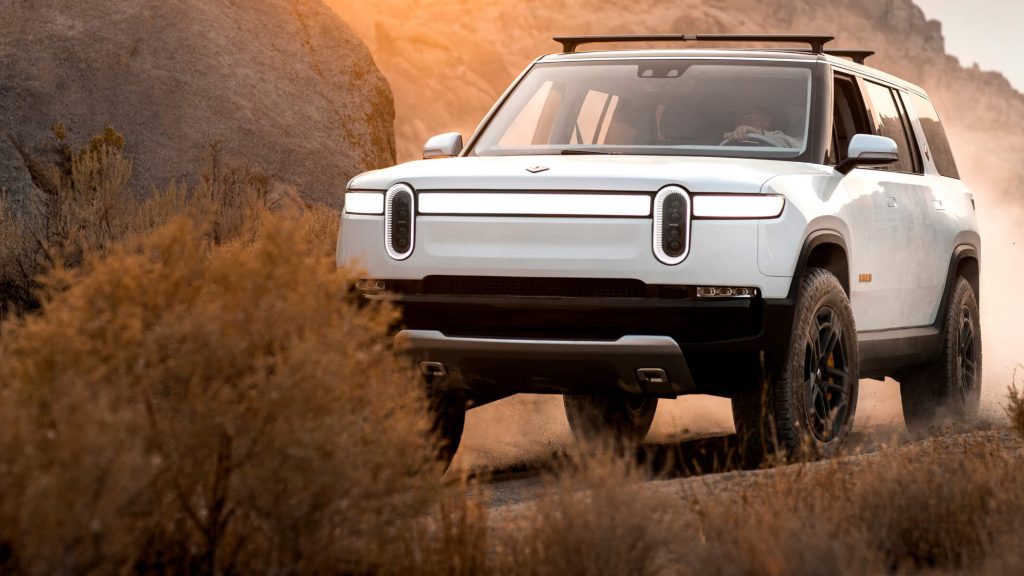 Electric automaker Rivian exceeded all expectations when at its Initial Public Offering (IPO) the company opened at $78 a share. Expert predictions had initially projected Rivian's opening IPO value to land somewhere between $57 and $62 a share. In the days following their IPO Rivian's stock prices continued to soar as their market cap eclipsed auto industry leaders like Ford and GM. However, their week-long stellar performance on Wall Street might finally be plateauing. CNBC reported that since opening this morning Rivian's share price suffered a 16% dip.
On Tuesday evening Rivian closed at over $170 a share which effectively put its market value at an impressive $146.7 billion. The quick upturn in stock price was fueled by the growing interest investors have in the electric vehicle market. As pointed out by Forbes, many are looking to add EV companies to their portfolios because in the coming years the percentage of those cars being purchased and driven by consumers is expected to go up exponentially. In 2020 alone sales of electric cars rose by an impressive 81%. Rivian's IPO offered these investing tycoons a "cheap" avenue into that rapidly growing market, considering that Tesla shares are sitting at over $1000 each.
However, even though Rivian initially had investors clamoring to get their hands on a portion of their stocks which caused their share prices to see gains of over 120% in less than a week, realizations pertaining to Rivian's business model have caused many to pull back which sparked the downward trend in Rivian's share prices. David Trainer, the CEO of research firm New Construct said the initial interest in Rivian "implies a ridiculous amount of production…" This means that investors are realizing that Rivian might not be able to fulfill the tall order that it currently has, especially given the supply chain constraints that are currently severely inhibiting things like microchip availably (a necessary component for all modern cars, electric or not). These circumstances have shaken investor confidence and that shaken confidence was immediately reflected in Rivian's stock value.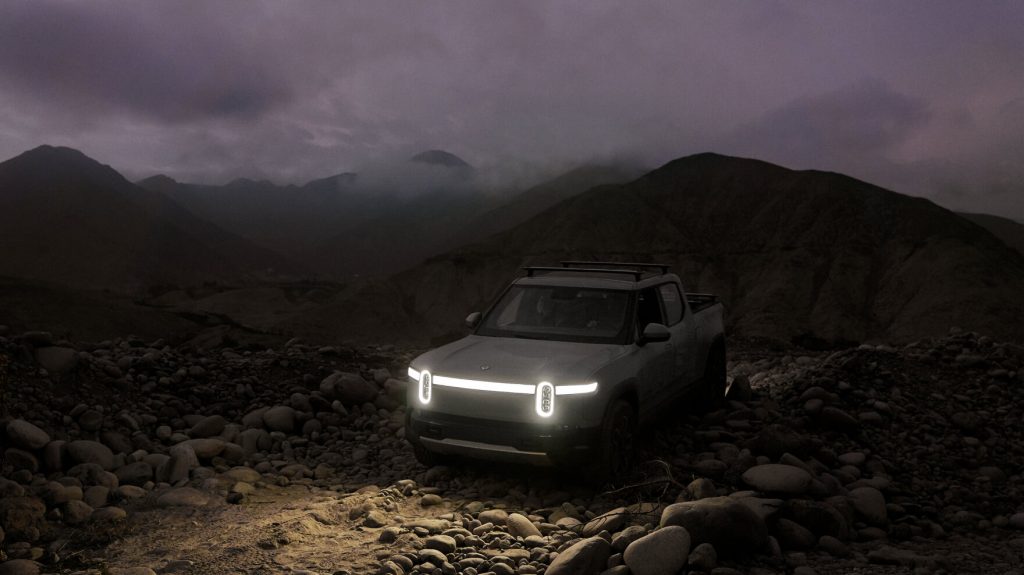 Rivian is technically still an "infant" and is just now finding its footing. David Trainer emphasized that "It's taken Tesla over a decade to get to a level that Rivian is supposed to double." So it's certainly understandable why Rivian is currently suffering a slump in the stock market. In a way, they still need to prove themselves.
However, not all hope is lost for the new kid on the block. Online retailer behemoth Amazon owns a significant portion of Rivian stock and has been one of the company's primary investors (alongside Ford). Amazon recently ordered 100,000 electric delivery trucks from Rivian and will likely provide the needed support to the development of those vehicles. The production security provided by Amazon (at least commercially) could help to steady stock prices as well as renew investor confidence in the brand.
Another factor that could potentially help to sustain their impressive valuation is that Rivian is taking an approach to electric vehicles that many companies have yet to embark on. They are only offering, at the consumer level, the R1T pickup truck and the R1S SUV. With these vehicles, they are tapping into the previously impenetrable rugged/outdoorsy/adventure market. That alone positions them for future success, it looks like for now they just need some time to work out the kinks.