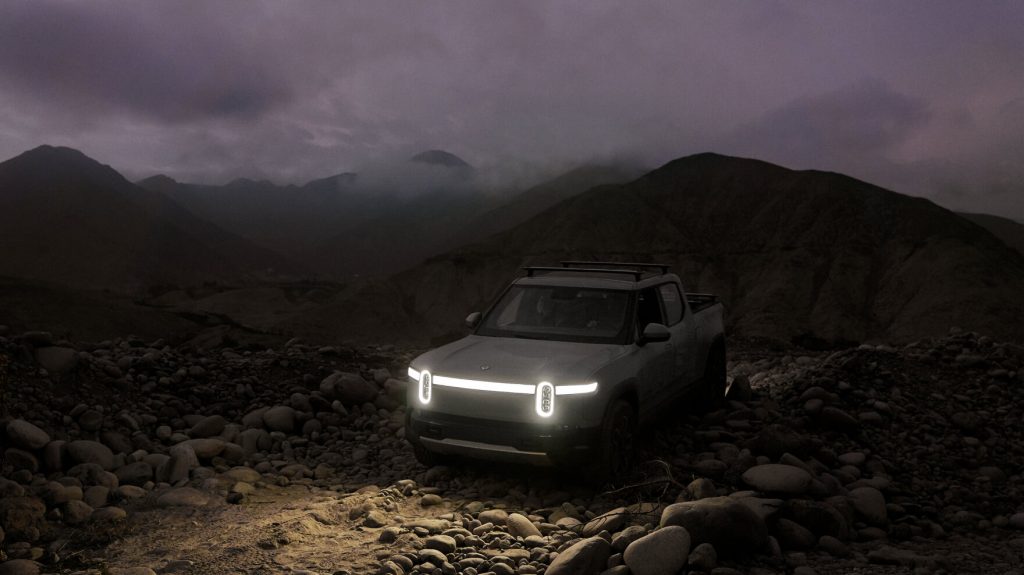 Electric car manufacturer Rivian is making waves on Wall Street. Rivian, who has been largely backed and funded by Amazon, went public on Tuesday. Expert predictions valued their Initial Public Offering (IPO) between $57 and $62 dollars a share, which would have amounted to a total valuation between $50 and $61 billion. However, the new kid on the block not only exceeded expert predictions and opened at $78 per share but on just their second day since going public they have now eclipsed the value of industry icon Ford.
On Wednesday night, according to CNBC, Rivian closed at over $100 a share which amounted to an implied value of approximately $91 billion. Since Wednesday's close, their value dipped slightly to $86 billion. However, Rivian's overall calculated gain between Tuesday and Thursday is an impressive 29%. Their current $86 billion net worth puts them above not only Ford's market cap of $77 billion but also GM's $85 billion. In fact, Rivian is sitting above the value of every automaker except for Tesla, Toyota, Volkswagen, and Mercedes-Benz.
Rivian's quick gains at the stock market definitely proved to be fruitful for Amazon. Amazon has an approximate 20% stake in the EV company, which means that their shares alone are now valued at around $17 billion. And even though Rivian's value is now greater than Ford's, the legendary motor company likely also has a big smile on its face since it owns approximately 12% of Rivian shares making their investment worth about $10 billion.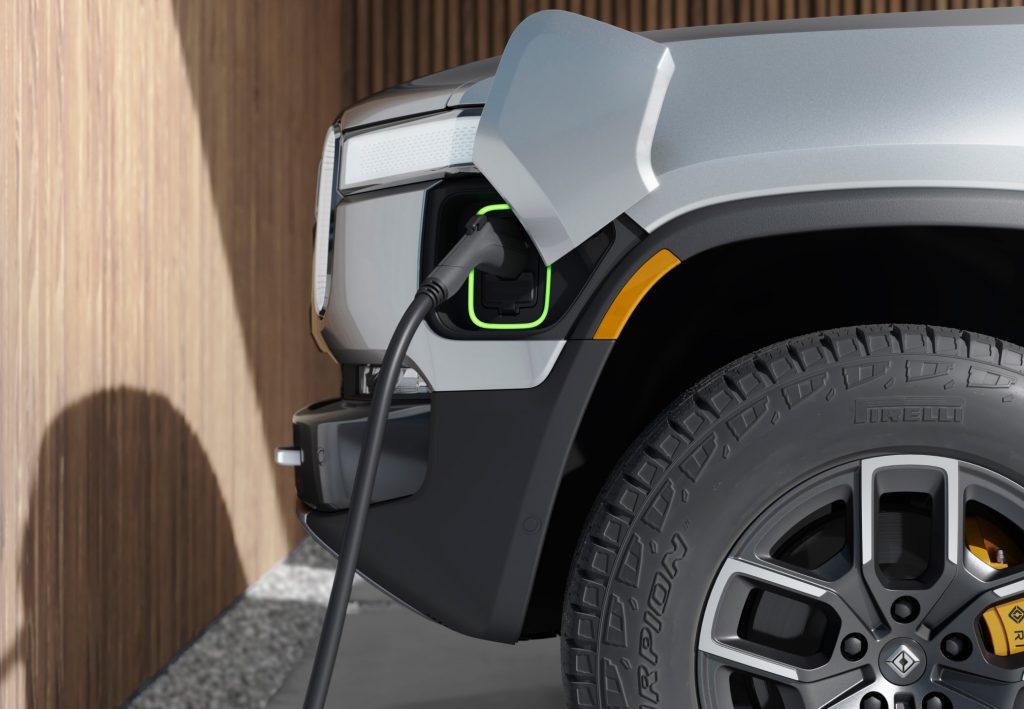 Rivian's IPO is impressive in itself and the steep increases it has seen in value day-over-day thus far are even more eye-popping. However, according to CNN, Rivian's IPO was the most momentous thing to happen on Wall Street since 2012. Rivian not only opened as the most highly valued company (globally) of the year, but initial value puts them as number 12 on the list of the highest openings ever. The United States has not seen an IPO this large since Facebook went public in 2012, and even then Facebook's IPO was only valued at $16 billion, less than a quarter of what Rivian's market cap is at present.
While Rivian's stock market performance is as impressive as it is momentous, it is also indicative of a larger industry trend. The aforementioned trend being the increasing interest in the electric vehicle market. Experts have been predicting an exponential upswing in the number of electric vehicles on the road in the coming years. Data from 2019 to 2020 shows a staggering 43% increase in the amount of electric cars people purchased in the United States. The increases are only predicted to become even more rapid. Many reasons have fueled the trend, but perhaps the largest of all is the fact that people are becoming acutely aware of climate change and the devastating effects that it imbues. 
All of this bodes well for EV makers like Rivian and EV figurehead Tesla. However, because Rivian is still in its infancy as a company it does have a long road ahead if it wants to maintain the valuation that it garnered at its IPO and in subsequent days. David Trainer, the CEO of research firm New Construct said the initial interest in Rivian "implies a ridiculous amount of production…" in the coming years, and that "It's taken Tesla over a decade to get to a level that Rivian is supposed to double," Trainer said. Still, it is encouraging to think that Rivian could be at the forefront of a revolution the incites national (potentially global) action against the fossil fuel industry.