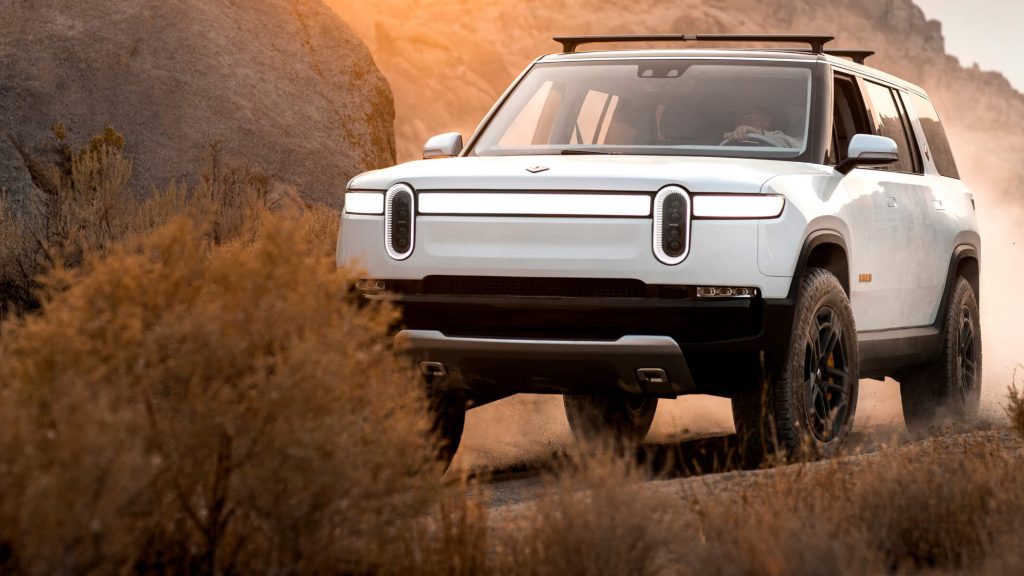 Electric vehicle maker Rivian has reneged on a deal it made in September to partner with Mercedes in manufacturing electric vans in Europe. The plan had been to invest jointly in adapting an existing Mercedes factory to build the new electric vans. Rivian cited worsening market conditions as the reason for pulling out of the collaboration.
Rivian is perhaps best known for its electric trucks and SUVs and has even been said to have a cult-like following. But like so many companies and industries, the 2022 economic decline has hit Rivian hard. It bled over $3 billion in cash between March and September and had to lay off 6% of its workforce last summer.
RJ Scaringe, Rivian's CEO, released a statement saying that the company must be strategic about its investments. "At this point in time, we believe focusing on our consumer business, as well as our existing commercial business, represent the most attractive near-term opportunities to maximize value for Rivian," he said. Neither Rivian nor Mercedes has ruled out a future collaboration.
Rivian generated a huge amount of hype in 2021 when it made its public market debut. The company raised roughly $12 billion, making it the biggest U.S. offering since Facebook went public in 2012. Its market shares are down 74% year-to-date.
The large electric vans were slated to combine the best Rivian and Mercedes features. One was based on Mercedes' engineering, while the other was to have second-generation Rivian engineering. Mercedes is already a large global producer of commercial vans powered by gasoline, diesel, and electric engines.
Last year, Mercedes sold around 334,000 commercial vans around the world. About 9,000 of those were electric. They produce a number of smaller electric vans, too, including the eSprinter smaller EQV.
Rivian's decision to back out of the deal doesn't appear to hurt Mercedes' plans to go forward with electric van production. On Monday, Mercedes announced it had signed a memorandum of understanding with the Polish government to build its first EV-only plant in Jawor. Mercedes already has a presence there, making batteries since 2021 and combustion engines since 2019.
"We will continue with full speed and determination to scale up electric vehicle production in our first dedicated electric van plant," said Mathias Geisen, head of the Mercedes vans unit. "As we flexibly manufacture vans with combustion and electric drivetrains in all our existing plants, we will build our first pure electric plant in Jawor. We thus set new standards and move forward on our path towards sustainable, fully electric mobility."
Mercedes told InsideEVs that locating the new electric vehicle plant in Jawor would enable the company to optimize its costs and the supply chain. It would also allow Mercedes to produce new-generation electric vans in an energy-efficient way. Other Mercedes factories in Europe are located in Düsseldorf and Ludwigsfelde in Germany, Vitoria in Spain, and Maubeuge in France.
Mercedes makes a number of luxury electric vehicles, including SUVs and the EQS sedan. Rivian is best known for its R1T midsize electric pickup truck and the R1S SUV. Rivian made a deal with Amazon earlier this year to supply 100,000 electric vans to its delivery fleet, the first of which began rolling out in July.
President Joe Biden's Inflation Reduction Act may also play a part in Mercedes agreeing to back out of the Rivian factory partnership. It includes subsidies for car manufacturers who buy components made in the United States, incentivizing them away from European-made components. Europe has claimed that the act makes it more difficult for European auto companies to compete.
---